Memphis is the most populous city in Tennessee and the focal point of the state's second-largest metropolitan area. There are numerous pet-friendly green spots there. You'll easily find an ideal location to let your pet roam off-leash, whether in the city or the suburbs. All dogs are welcome to play off-leash in the Mississippi River Greenbelt Park's Mud Island Dog Park, located downtown on Island Drive. So, it makes sense to wonder if there are vets based in Memphis.
With nearly 62% of households in Tennessee owning a pet, you can be certain that there are a good number of veterinarians in Memphis to meet this ever-increasing demand for veterinary services. Many veterinary practices in the city offer in-house digital X-rays, grooming and boarding, and veterinary surgical services, such as neutering, orthopedic surgeries, and chemotherapy support. However, narrowing down the choices to pick the best vet for your pet isn't straightforward.
Finding a veterinarian is best done in advance in case of an emergency. You should exercise caution while selecting a veterinarian for your dog. This individual might be able to maintain your pet's health and preserve their life. Before you make a long-term commitment to work with this individual, consider your personal priorities, such as the clinic's hours and location. Here are the best vets in Memphis, Tennessee.
19. Animal Emergency Center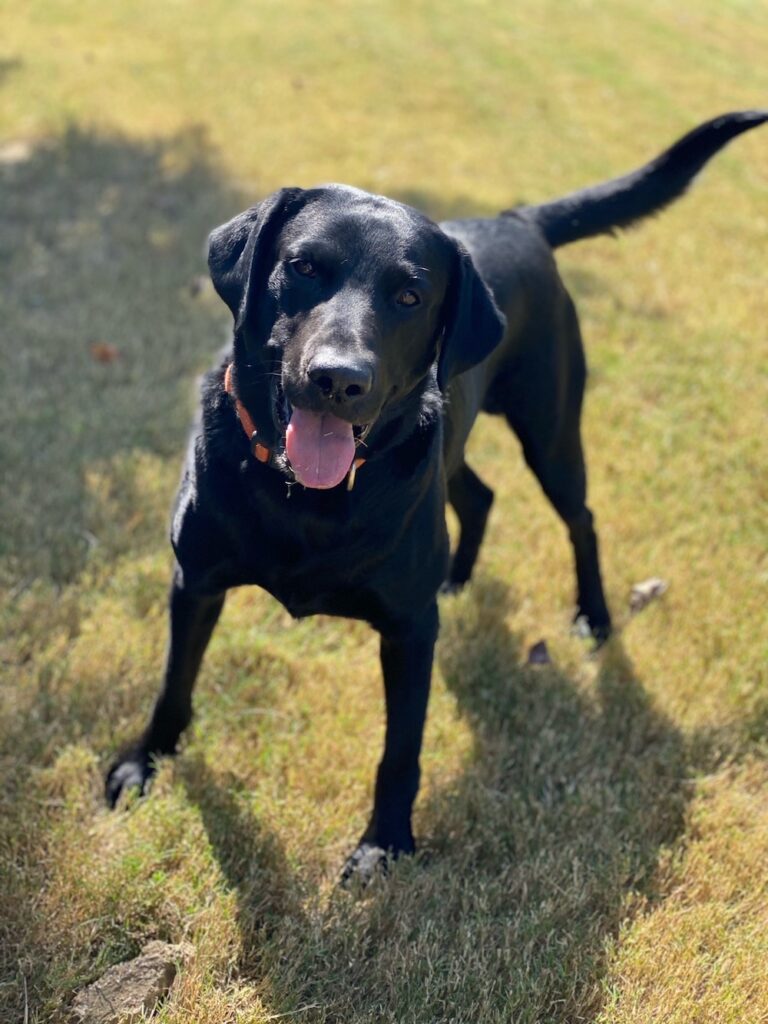 Since 1975, Animal Emergency Center has provided emergency veterinary care for pets around Memphis. The facility is conveniently situated at the heart of Memphis, making it easy to access from anywhere around the area.
The facility has several veterinarians, including Dr. Ryan Ayres and Dr. Laura Bahorich, who cater to your pet's needs. Whether your pet gets a sudden illness, is involved in an accident, or experiences a problematic kind of trauma, the clinic has professionals who will be there to provide medical care when your primary veterinary hospital is closed.
You must pay in full at the time of your appointment and have cash, a check, a debit card, or a credit card on hand. If you need financing, CareCredit provides a flexible payment option for your veterinary expenses on eligible purchases made with your CareCredit credit card at enrolled provider locations that total at least $200.
Highlights
A good number of veterinarians are available on shift to ensure your pet's needs are well taken off at all times.
The facility has a comprehensive blog section to educate pet owners on the common conditions animals might experience.
An online pet form provided by the clinic makes it convenient to fill in your pet details wherever you are.
The clinic is open late at night, on weekends, and on major holidays to help animals in need of emergency services when their primary veterinarian is unavailable.
Services
Emergency Services

Severe bleeding or blood in the urine
Choking, difficulty breathing, or continuous coughing/gagging
Seizures and staggering
Heat stress or heatstroke
---
18. Getwell Animal Hospital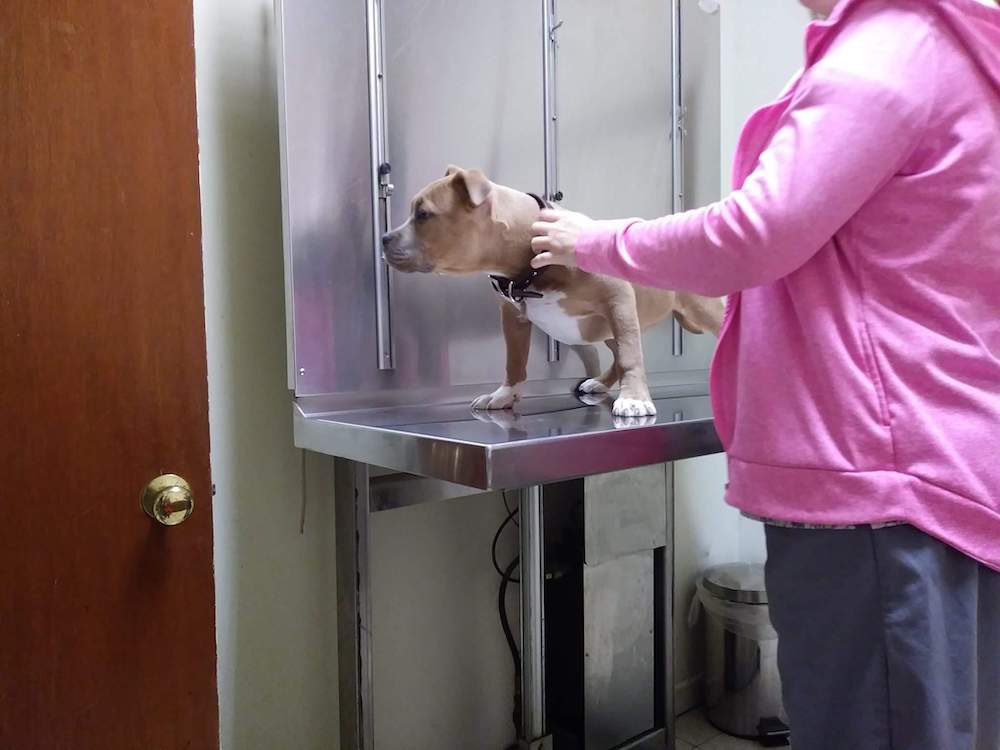 Established in 1985 by Wayne Todd, Getwell Animal Hospital has served pet owners in Memphis and the surrounding areas with pride for over 35 years. The clinic takes great pride in offering your pet veterinary services with veterinarians and staff dedicated to giving you proper care. This facility is licensed by Tennessee to operate as a small animal clinic facility.
The Getwell Animal Hospital is conveniently situated at 1262 Getwell Road, off Park Avenue in Memphis, adjacent to the I-40 South Loop. This hospital provides a wide selection of products and services for your canine and feline companions. The veterinarians ensure their pets get the care they require and deserve, whether grooming services or a routine checkup.
Dr. Larry J. Green received his veterinary education at the University of Tennessee Veterinary School in Knoxville and is a licensed veterinarian in the state of Tennessee. He did veterinary work at Lipscomb University, Nashville, and Middle Tennessee State University, Murfreesboro, and began working at Getwell Animal Hospital in 1987. He works with other staff members to ensure your pet is well catered for.
Highlights
Different payment options are available, including Visa, Mastercard, American Express, Discover, Check, and cash.
The clinic provides a wide range of preventative care products, including flea control, heartworm prevention, intestinal worm, and flea combination products.
The clinic has been in service for over 35 years, meaning they have experience in veterinary care.
Getwell Animal Hospital is conveniently located to ensure easy access by all pet owners across Memphis.
Services
Wellness care

Annual checkups
Boarding
Grooming
Vaccinations

Medical care

Dental services
General veterinary needs
General surgery
Flea control
---
17. Day And Night Animal Hospital, LLC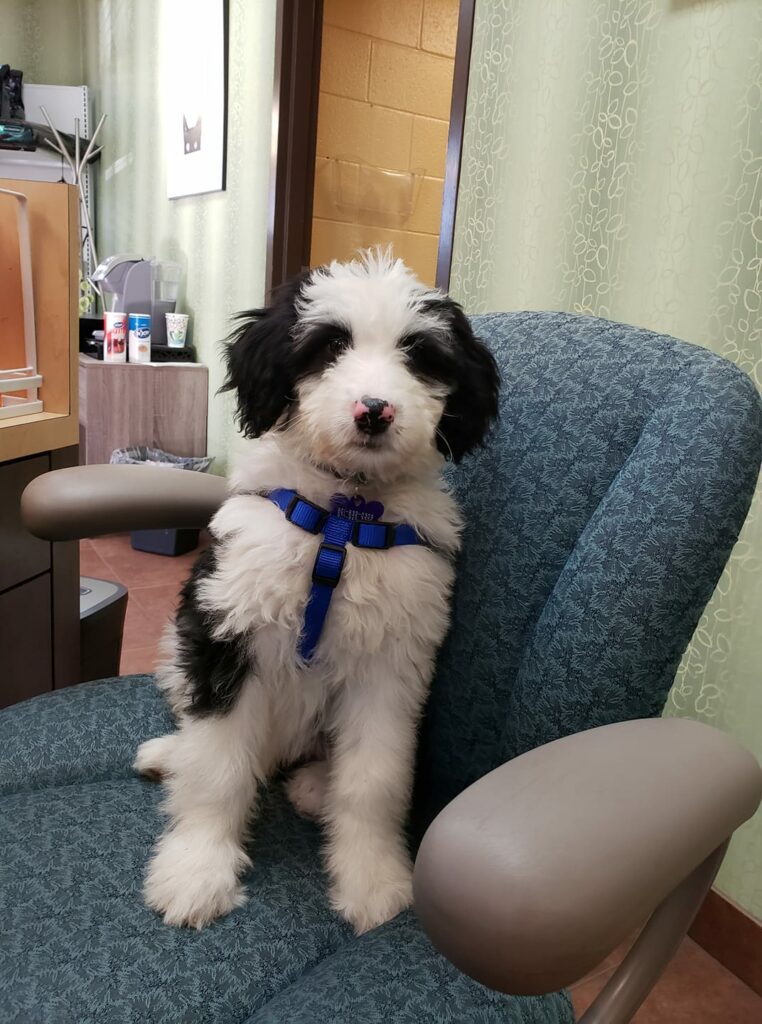 Day and Night Animal Hospital provides a wide range of general and specialized medical care for various animals such as dogs, cats, and rabbits. Its mission is to provide medical and surgical care to the animals while educating and assisting the owners in animal care and ownership.
The facility has trained doctors and specialists who have spent years catering to pets and educating pet owners on how to ensure their pets stay healthy all year. Dr. Barbara Wowk, a veterinarian in Memphis for over 40 years, is one of the doctors. She graduated from Auburn University School of Veterinary Medicine and specialized in small animal medicine.
Dr. Angela Middleton is also another doctor at the facility who has practiced veterinary medicine for over 25 years. She graduated from the University of Tennessee College of Veterinary Medicine. Scheduling for an appointment is made easy by the form available on the facility's website. You can also contact them via phone or email for inquiries about the services or to book appointments.
The facility has a donation pool to help pet owners who cannot afford expensive veterinary treatments and medicine. Not only that, but they also help other animals. Every month, a new nonprofit organization benefits from the donations made that month.
Highlights
Its donation program allows people to donate to pet owners who cannot afford veterinary care.
The facility provides a wide range of services and specialized care for cats, dogs, and rabbits.
Scheduling for an appointment is made easy by the form available on the facility's website.
The hospital has qualified veterinarians and specialists who have spent years training pet owners on how to maintain the health of their pets for an extended period.
Services
Preventative Care

Pet wellness and vaccination programs
Dentistry
Boarding
Grooming

Internal Medicine

Digital radiography (X-rays)
In-house laboratory for blood work
Surgery
---
16. Central Animal Hospital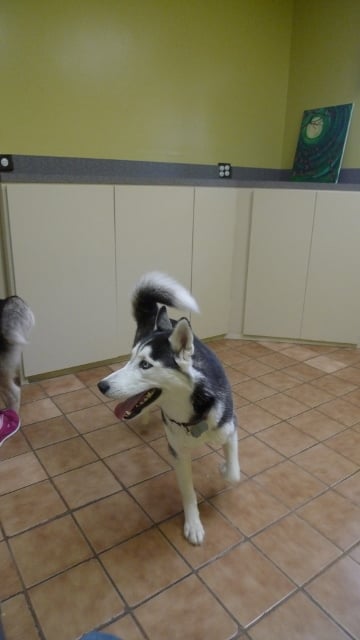 The Central Animal Hospital in Midtown Memphis is a full-service facility that caters to new patients and clients. Since its beginnings as Foote Animal Hospital in the late 1930s, Central Animal Hospital has provided care to the Midtown Memphis neighborhood. In the 1950s, Foote Animal Hospital relocated to 2192 Central, and then-owner Dr. Billy Miller changed the name to Central Animal Hospital in the early 1990s.
To preserve your pet's optimum health, veterinarians and the staff try to remain on the most recent diagnoses, therapies, and wellness programs. As a result, you get to enjoy a wide range of services, from wellness examinations and vaccinations to diagnostics and difficult surgical procedures.
The facility has earned the Gold certification from the American Association of Feline Practitioners (AAFP) Cat-Friendly Practice to ensure your cat won't experience any worry during the visits. In addition, the team and veterinarians are prepared to give your pet the most advanced veterinary treatment available. 
Dr. Jennifer Karnes, the owner of the facility since 2005, is a 2003 graduate of the Mississippi State College of Veterinary Medicine and the chair of the Citizen Review Board of Memphis Animal Services. Stephen Karnes, the practice manager, graduated from Rhodes College and the University of Tennessee and has worked at Central for over twelve years.
Highlights
The facility holds a Cat-Friendly Practice Gold certification by AAFP to ensure that your visit to the hospital is stress-free for you and your cat.
The hospital provides online forms to ensure you can fill them out at your convenience.
An education section is available on the hospital's website to help you learn the best ways to care for your pet.
An in-house and online pharmacy ensures you can shop in the comfort of your home.
Services
Routine Services

Behavioral training
Obedience training
Counseling
Boarding and daycare

Preventative Care

Dental care and teeth cleaning
Emergency and extended care
Dermatology
Vaccinations
Flea Prevention and Control
Heartworm Prevention
Tick Prevention

Grooming

Medicated baths, dips and de-skunking
Nail trims
Anal gland expression
Specialty and summer cuts

Internal Medicine

Blood transfusions
Cancer treatment and chemotherapy
Diabetes screening and treatment
Echocardiography

Diagnostic Services

Digital radiology and diagnostic imaging
In-house laboratory
DNA breed testing
Ear scope
---
15. Southwind Animal Hospital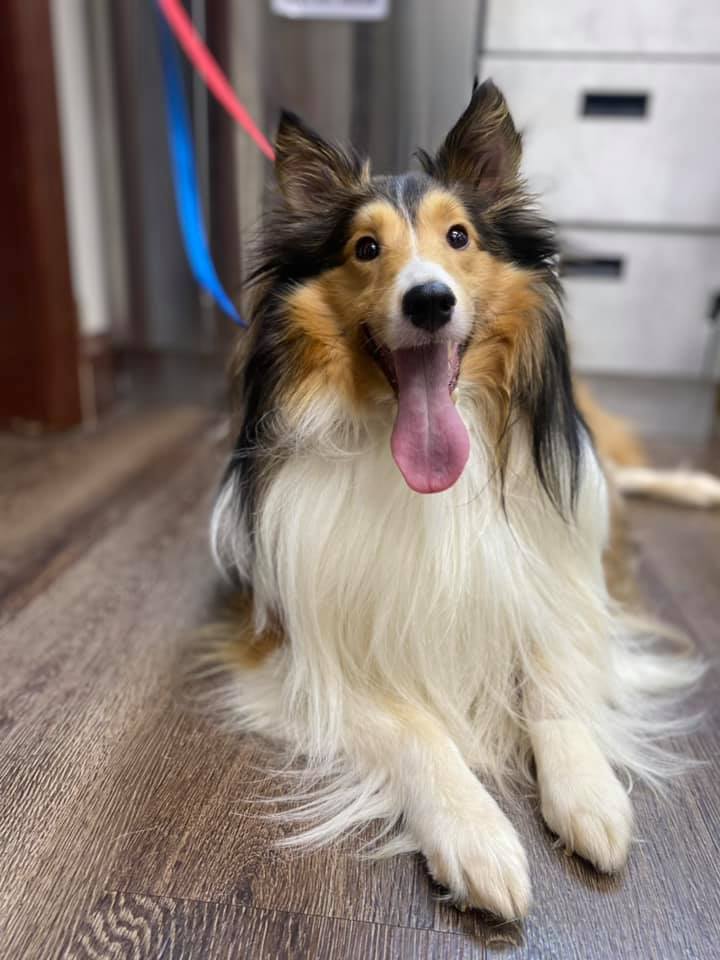 The Southwind Animal Hospital provides veterinary care for both cats and dogs in Southeast Memphis. Since 2001, the facility has provided in-house veterinary care for pets and a pharmacy and on-site lab. In addition, they provide a wide range of services, including wellness checkups, dental care, laser therapy, and more.
The doctors and support staff at Southwind Animal Hospital ensure your dogs get the proper care. Dr. Amy Cooper, a graduate of the University of Tennessee College of Veterinary Medicine in 2004, has a special interest in preventative medicine, dentistry, internal medicine, feline medicine, and dermatology. 
On the other hand, Dr. Tammy Wright began practicing small animal medicine in 1987 after graduating from the University of Tennessee College of Veterinary Medicine. She is passionate about internal medicine, allergy management, pet behavior, and soft tissue surgery.
The veterinary clinic has earned accreditation from the American Animal Hospital Association (AAHA). It has satisfied the criteria of the American Association of Feline Practitioners (AAFP) with specialized feline exam rooms and boarding areas. Payment is required at the time when the services are provided. Fortunately, they provide an easy financing option for veterinary care through CareCredit.
Highlights
The hospital is AAHA-accredited to ensure you get proper veterinary care.
It is an AAFP Certified Cat-Friendly hospital to ensure the best care for cats with proper boarding areas and exam rooms.
Has an online pharmacy where you can order food and medicine for your pet and get them delivered at your convenience.
The Southwind Animal Hospital shares helpful tips and information on its website to help keep your pets healthy and happy.
Services
Wellness plans

Small dog wellness plans
Medium dog wellness plans
Large dog wellness plans
Cat plans

Preventive care

Vaccinations
Checkups
Emergencies and urgent care
Boarding

Internal medicine

Spaying and neutering
Dentistry and dental surgery
Cold laser therapy
Soft tissue surgery

Lab and diagnostics

Complete blood counts
Fecal exams and intestinal parasite
Urinalysis
Feline leukemia
---
14. MobileVet Memphis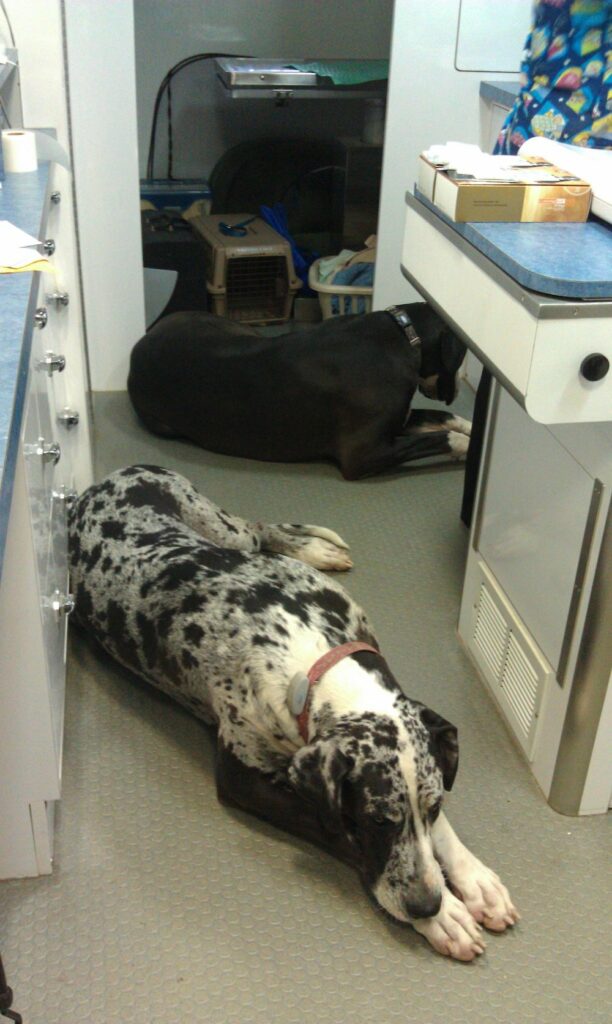 MobileVet Memphis is a mobile veterinarian clinic that provides veterinary care at your home or place of business. Since 2008, the mobile hospital has served the metropolitan area of Memphis, which includes the majority of Shelby County and portions of Fayette County and Desoto County. However, they only provide services for cats and dogs.
For your convenience and the comfort of your pet, they bring the clinic to your home, removing the need to travel to and from the clinic. In addition, this reduces the anxiety and stress in the animals as they won't have to wait in a waiting room with other animals.
Multiple-pet households, senior citizens, busy parents, clients who work from home, and clients with restricted transportation or limited mobility can all consider MobileVet Memphis. It is also a great option if moving your pet is challenging owing to its size, health issues, or motion sickness.
Dr. Amy Serino Moffat ensures the pets get special attention in the convenience of your home. She is a 2001 graduate of the University of Tennessee College of Veterinary Medicine and has been practicing veterinary medicine in Memphis since 2002. The vet is able to provide a wide range of services in a mobile setting.
However, when necessary, the facility will send your pet to a regular animal hospital or expert so they can get the treatment that they can't provide on the go. An appropriate facility will also be recommended for emergency care whenever they cannot provide it. Appointments need to be made by phone days in advance.
Highlights
The establishment offers convenient veterinary care services as the clinic comes to you, and you don't have to go to them physically.
The clinic is flexible with the arrival time for booked appointments and gives you a two-hour arrival window.
An online shop where pet owners can buy food and medication and have them delivered to the comfort of their homes.
The clinic provides services Monday through Friday strictly by appointment only for wellness, surgery, or home euthanasia that is available over the weekend.
Services
Preventative care

Vaccinations
Wellness exams
Nutritional counseling
Microchipping

Internal medicine

Dental care
Hospice and euthanasia services
Surgery
Ultrasound

Other services

Home delivery of pet medications
House calls
Parasite prevention and control
Pain management
---
13. Berclair Animal Hospital PC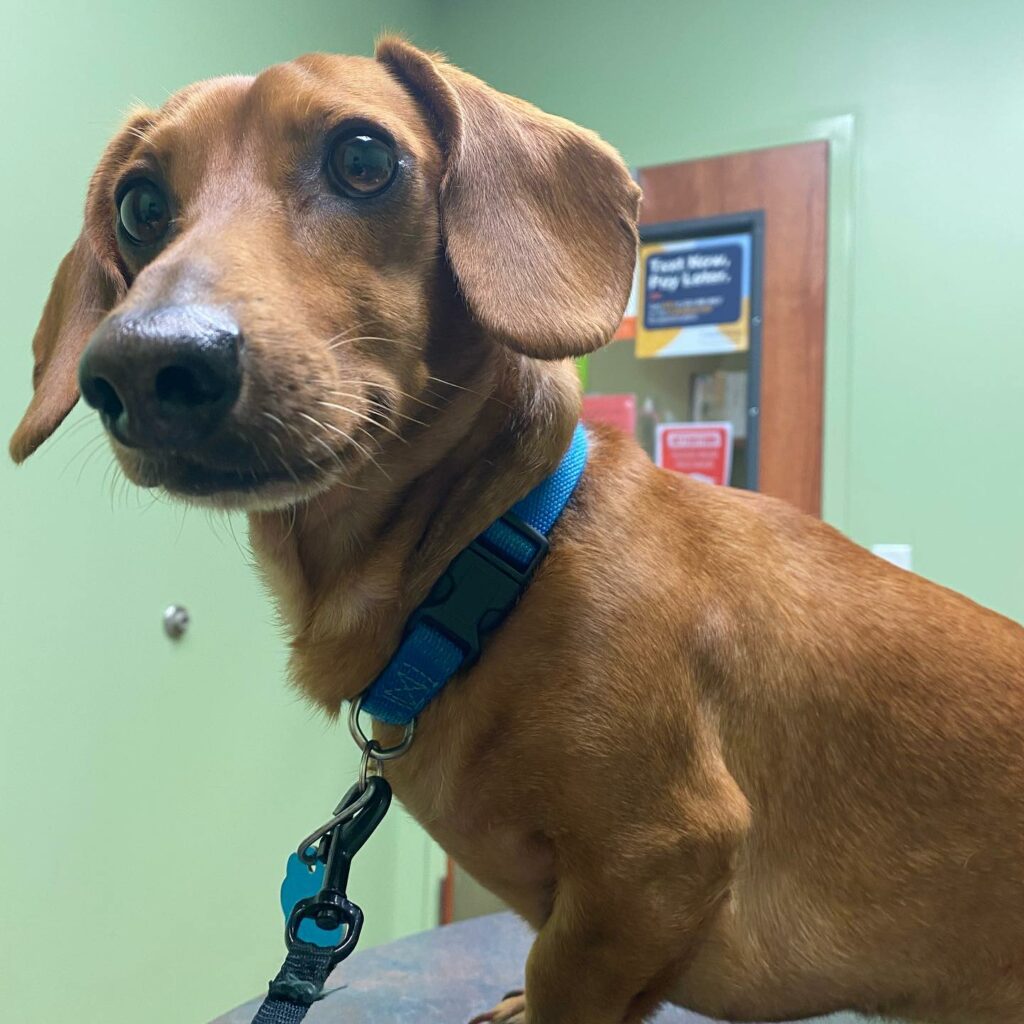 Berclair Animal Hospital has been in business in Memphis for over 60 years. The facility focuses on small animal and exotic medicine with a major focus on internal medicine, dermatology, endocrine diseases, surgery, gastroenterology, trauma, and emergencies.
In addition, they provide pharmacy and medication refills, wellness exams, dental work, vaccinations, grooming, boarding, and nutrition. They also give a wide range of diagnostic procedures like digital X-rays, ultrasound, lab work, and endoscopic examination.
They have assembled a team of veterinary professionals to ensure you get proper healthcare for your pet. Dr. Steve Snow, who earned his Animal Science degree from Auburn in 1988, succeeded his father in taking control of the hospital in 2013. He works with Dr. Allison Souvigney and other support staff, such as Esther, Lindsay, and Jenni.
Visits are strictly by appointment. You are required to bring in the medical history of your pet when you come to the vet clinic. In other circumstances, their doctors will refer you to a specialist with advanced expertise in internal medicine or surgery.
Highlights
Berclair Animal Hospital offers patient forms online, so you can complete them in the comfort of your home or office.
A convenient online store where you can shop for your pet's food, supplements, and medication in the comfort of your home.
The clinic accepts CareCredit for pet owners residing in Memphis to reduce the stress of expensive medical bills.
Adoption includes all kitten and puppy vaccines and half-off spay and neuter services.
Services
Preventative care

Pet boarding
Pet dental care
Pet grooming
Vaccination

Puppy and kitten care

Wellness exams
Nutrition
Pharmacy and medication refills
Behavioral training

Diagnostic procedures

Digital X-rays
Ultrasound
Laboratory
Endoscopic examination

Medical care

Spay and Neuter surgeries
Gastroenterology
Dermatology
Emergencies
---
12. Grace Animal Hospital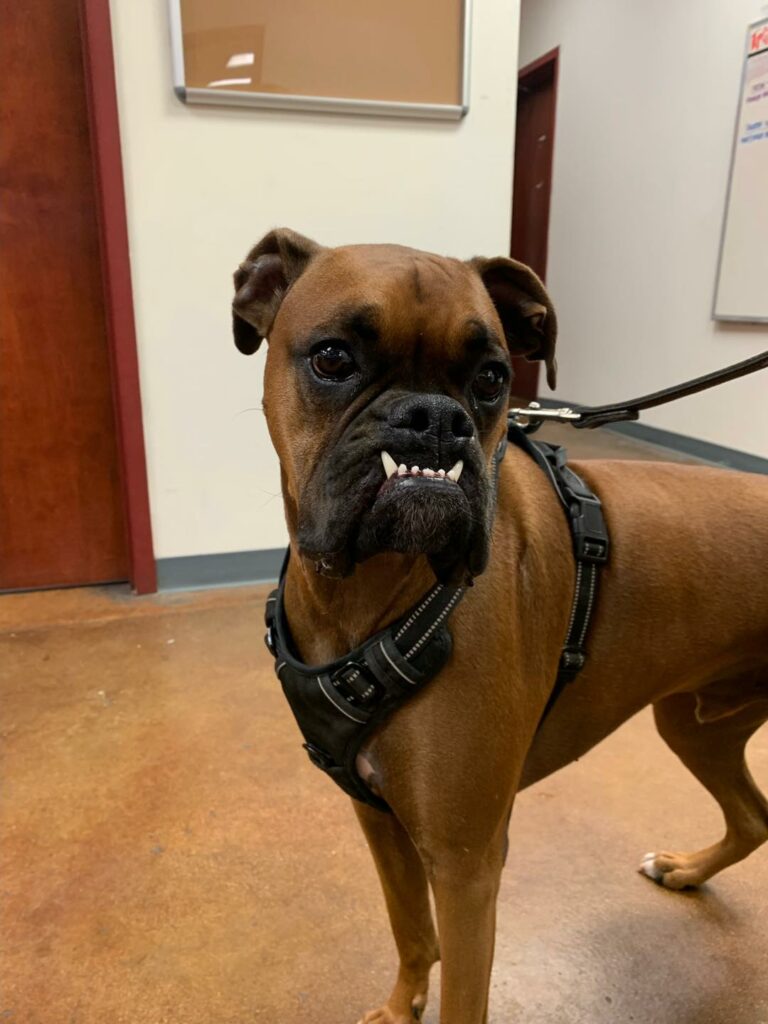 Grace Animal Hospital is another partner in the pet healthcare industry, with veterinarians, pet nurses, and the staff dedicated to providing care to all pets around the Memphis area. The clinic can comfortably accommodate all breeds of dogs. A veterinarian is on-site six days a week to ensure the health and happiness of each animal while being cared for by the staff, who attends to each dog's specific needs.
Founded by Dr. J.D. Williams, the Grace Animal Hospital was named in honor of the doctor's cherished dog, Grace. He spent his entire life working with and taking care of various animals. Dr. Williams served in the US Marine Corps for four years after graduating high school. After that, he got a Bachelor of Science in Biology from the University of Central Arkansas, and in 1991, he received his veterinary medicine degree. 
Dr. Williams is committed to providing quality medical and surgical care in a compassionate and considerate manner. The Grace team is committed to providing proper care through education and treatments. Furthermore, veterinarians are skilled at many surgeries, from standard spay and neuter procedures to complex intestinal surgery, tumor resections, soft tissue surgery, and even orthopedics.
Highlights
The daycare requirements include: all dogs must be neutered or spayed, depending on their age, be on a flea and tick prevention regimen, and have current vaccinations for DHLPP, rabies, influenza, and Bordetella.
The new client form, boarding form, and grooming form are online, which means you can fill them up at your convenience.
The clinic provides an online store where pet owners can shop for pet medication, supplements, and food in the comfort of their homes.
An upcoming blog section where pet owners can learn how to best care for their pets and ensure they live a healthy lifestyle all year.
Services
Preventative Care

Grooming
Boarding
Daycare
Behavioral care

Medical Care

Surgery
Neurology
Ophthalmology
Dermatology

Diagnostic

HD digital X-rays
Ultrasound
In-house laboratory
Wellness screenings
---
11. PetVax Complete Care Centers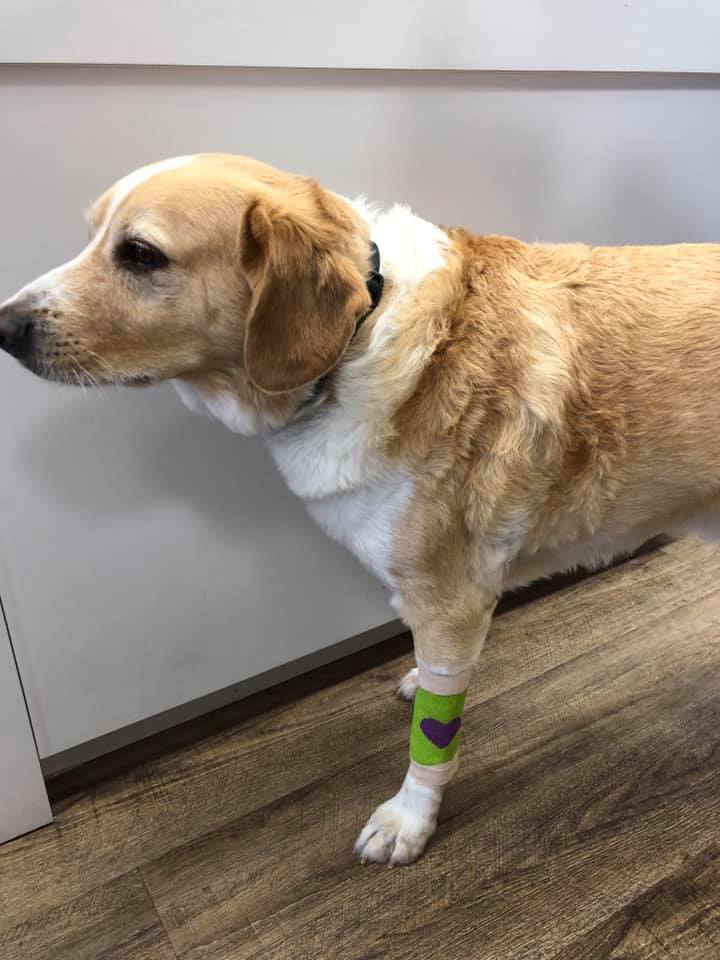 PetVax Complete Care Centers is a network of six veterinary hospitals that provide completely integrated services to help you preserve your pet in good health. Since 1994, the facility has provided a comprehensive range of essential services, such as wellness examinations, vaccines, dental treatment, internal medicine, and boarding services.
Additionally, the clinic provides full-service surgical procedures for pets in Memphis, Southwest Tennessee, and Northern Mississippi, including spays, neuters, c-sections, soft tissue, and eye surgery. There are wellness plans to bundle all the annual preventive care for your pet into a manageable monthly payment schedule, allowing you to save money and stay within your spending limits.
At PetVax Complete Care Centers, the vets collaborate closely with one another to provide your pet with the comprehensive and timely care they need. The main vets of the Midtown branch, Dr. Janessa Graham, Dr. Kiran Kodali, and Dr. Scotchie Davis, have undergone proper training to ensure your pet is well taken care of.
The wellness plan includes essential pet immunizations, annual and six-month wellness checks, blood work, and heartworm testing. In addition, a fecal examination and a 12-month supply of drugs to prevent fleas, ticks, and heartworms will also be included. Full payment is due when services are rendered or when your pet is released. Cash, checks, Visa, MasterCard, Discover, and American Express, are all acceptable forms of payment.
Highlights
The clinic has six convenient locations in Memphis, including East Memphis, Midtown, Germantown, Raines Road, Cordova, and Bartlett.
The payment option via CareCredit is available at the facility to allow flexibility and convenience when it comes to veterinary expenses.
The facility provides wellness plans to give affordable care with an easier-to-manage budget and 10% off their products and services.
An online and in-house pharmacy is available to provide convenience when looking to buy medication, supplements, or food.
Services
Wellness Care

Vaccination
Routine exams
Dental care
Boarding

Diagnostic

Laboratory
Radiology
Ultrasound
Cold lasers

Surgery

Soft tissue
Orthopedic
Spay and neutering
Orthopedic

Internal Medicine

Cardiology
Geriatrics
Oncology
Neurology
---
10. Walnut Grove Animal Clinic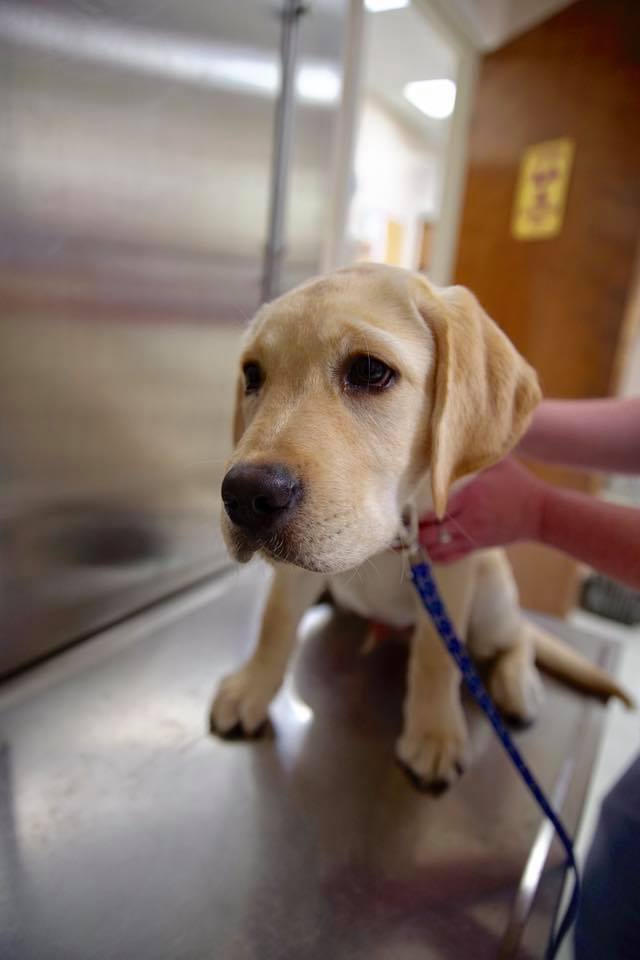 Located in midtown Memphis, close to the intersection of Poplar and Highland Avenues, Walnut Grove Animal Clinic is a small animal hospital that provides a wide range of services. These services range from veterinary surgery, emergencies, pet boarding, and grooming to an in-house pharmacy and microchip identification.
Since 1993, Dr. Chuck Halford has been the owner of Walnut Grove Animal Clinic. He works with his associate doctors and veterinary staff to ensure the pets get proper treatment. They provide a wide range of services, including economic packages, puppy kitten packages, annual wellness packages, and core pet vaccine packages to ensure your pets stay healthy.
Both appointments and walk-ins are accepted. You can download the registration forms from their website to book an appointment. The clinic accepts a wide range of payment options, including cash, local two-party checks, Visa, MasterCard, Discover, CareCredit, and some pet insurance companies.
Furthermore, Walnut Grove has a variety of pet-friendly rooms as well as a unique Sunday pickup service. You can simply download the boarding registration form from the website to get more information about boarding and daycare services. The facility has staff and equipment to ensure your pet stays happy in a well-controlled environment.
Highlights
Walnut Grove Animal Clinic provides annual wellness programs that provide a great chance for you to ensure your pet lives a long healthy life.
The facility provides puppy and kitten packages, including highly discounted services, to ensure your pet gets the care it needs to stay healthy.
The core pet vaccine package provides economical vaccine and heartworm preventive packages for both dogs and cats.
An online and in-house pharmacy is available for better convenience when the need to buy medication, food or supplements arises.
Services
General Veterinary Surgery

Spays and neuters
Mass removals
Wound repair
Cesarean sections

Orthopedic Surgery

Repair of fractures
ACL repair
Deformity correction
Ligament repair

Medical Care

Pain management
Therapies
Grooming
Boarding and daycare

Diagnostics

X-rays
Ultrasound
Microscopy
Laboratory
---
9. Eastgate Animal Clinic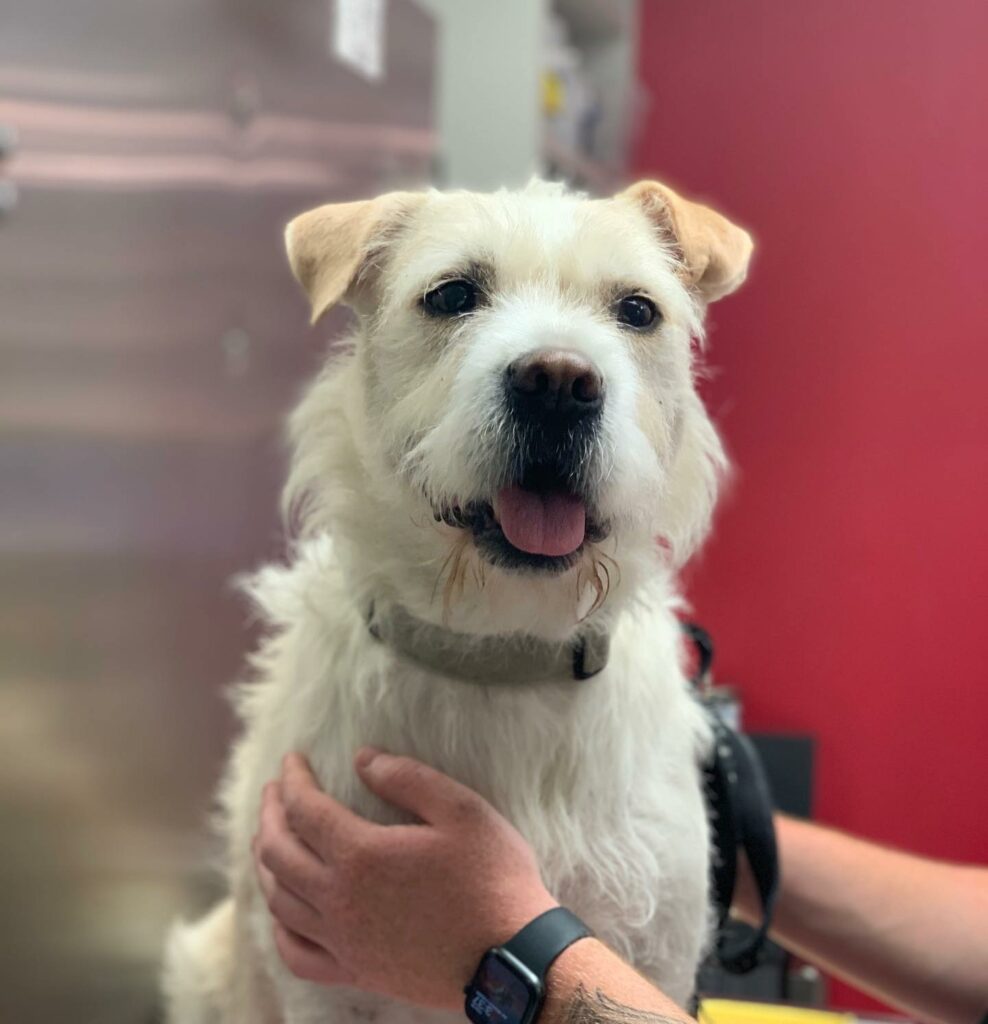 Eastgate Animal Clinic in Memphis has served East Memphis and the Germantown neighborhood for nearly 50 years. The clinic provides flexible hours, Fear Free pet handling, a special entrance intended for patients and owners of cats, and a drop-off appointment service. In addition, the team provides wellness plans, diagnoses, and therapies for pets to ensure they have proper care all year long.
Dr. Rodney Balthrop, the practice owner and DVM from the University of Tennessee, enjoys diagnostics, surgery, and internal medicine. He works together with Dr. Molly M. Smith, a graduate with a Doctorate in Veterinary Medicine from the University of Tennessee. Dr. Smith is a general practitioner who enjoys oncology, dermatology, and surgery.
The veterinary doctors and staff members are proud members of the American Veterinary Medical Association (AVMA), Tennessee Veterinary Medical Association (TVMA), and Mid-South Veterinary Medical Association (MSVMA), all of which offer proper veterinary information. The facility also provides a selection of online learning tools.
The Eastgate Animal Clinic offers a range of health plans for canines and felines of all ages. The immunizations, prescribed preventive care tests, and veterinarian exams included in the packages help to promote well-being and the early identification of health issues. The plans are created as an inexpensive way to maintain your pet's happiness and health.
Highlights
The hospital has an online and in-house pharmacy that is stocked with medication, food, and supplements for your convenience.
The staff is both stress-free and Fear Free certified to ensure your pet is less anxious when examining and treating the pets, leading to a happier visit for pets and owners.
A variety of payment options are available at the clinic, including cash, checks, Visa, MasterCard, American Express, Discover, and CareCredit.
An online registration form that new clients can access and fill in at their convenience and comfort of their homes or offices.
Services
Wellness Care

Dental care
End-of-life care
Pet eye care
Dermatology

Preventative Care

Vaccinations
Pet nutrition
Boarding and bathing
Allergy testing

Diagnostic

X-rays
Ultrasound
Electrocardiography
Laboratory

Veterinary Surgery

Spay and neuter
Mass removal
Orthopedic procedures
Foreign body removal

Medical Care

Endocrinology
Cardiology
Pharmacy
---
8. Memphis Animal Clinic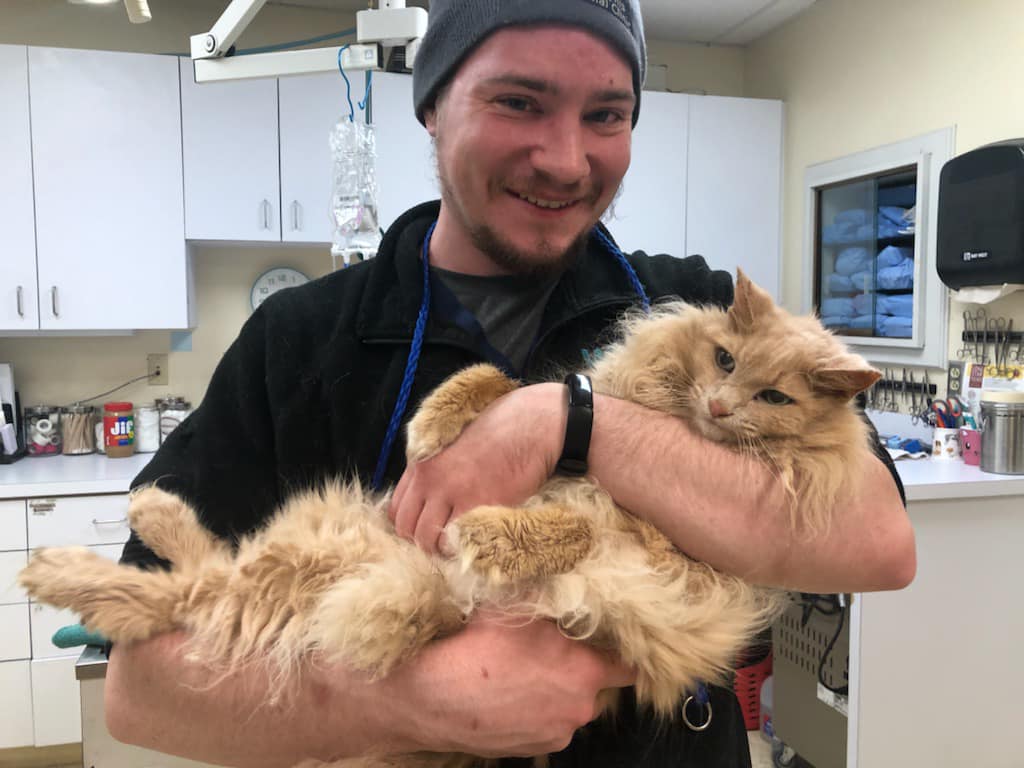 Since its founding in 1930, Memphis Animal Clinic has offered pets in the Memphis neighborhood and beyond veterinary treatment, urgent care, boarding, daycare, and bathing. Memphis Animal Clinic offers both specialized medical care and boarding services for dogs, cats, and other small animals to satisfy the needs of pet owners.
The clinic will frequently undergo thorough inspections as an American Animal Hospital Association (AAHA) accredited facility to make sure they uphold the organization's standards of care. Nearly every area of the hospital is covered by these standards, including surgery, exam rooms, patient care, cleanliness, customer service, after-hours emergency services, diagnostic imaging, and anesthesia.
Dr. Pauline Clayton, one of the primary doctors in the facility, received her veterinary medicine degree at St. George's, a Grenada-based international institution. He also works with Dr. Katy Johnson, who graduated from Mississippi State University with a veterinary medicine degree in 2016.
The facility requires payment in full at the time of service. The accepted forms of payment include Visa, MasterCard, American Express, Discover, cash, personal checks (with proper identification), pet insurance, and CareCredit. Additionally, they collaborate with Compassionate Finance. All patient forms are available online for your convenience.
Highlights
The clinic has TeleVet services where pet owners can set up a one-on-one video consultation with a veterinarian at their convenience.
Discounts are available for client referrals, Animal Rescue Organizations, and Cooper-Young Community Association members.
A pet portal and mobile app are available to offer pet owners 24/7 access to pets' latest medical records and prescriptions.
An AAHA-accredited facility to ensure that the standards of veterinary care are met at all times.
Services
Preventative Care

Vaccines
Microchipping
Baths and nail trims
Nutritional counseling

Wellness Care

Wellness exams
Dental care
Allergies and dermatology
Parasite prevention and control

Testing And Diagnosis

Blood and lab tests
Radiology (X-rays)
Ultrasound
Electrocardiogram (EKG)

Surgical Procedures

Spay and neuter
Anesthesia
Dentistry
Mass removal
---
7. Cloverleaf Animal Clinic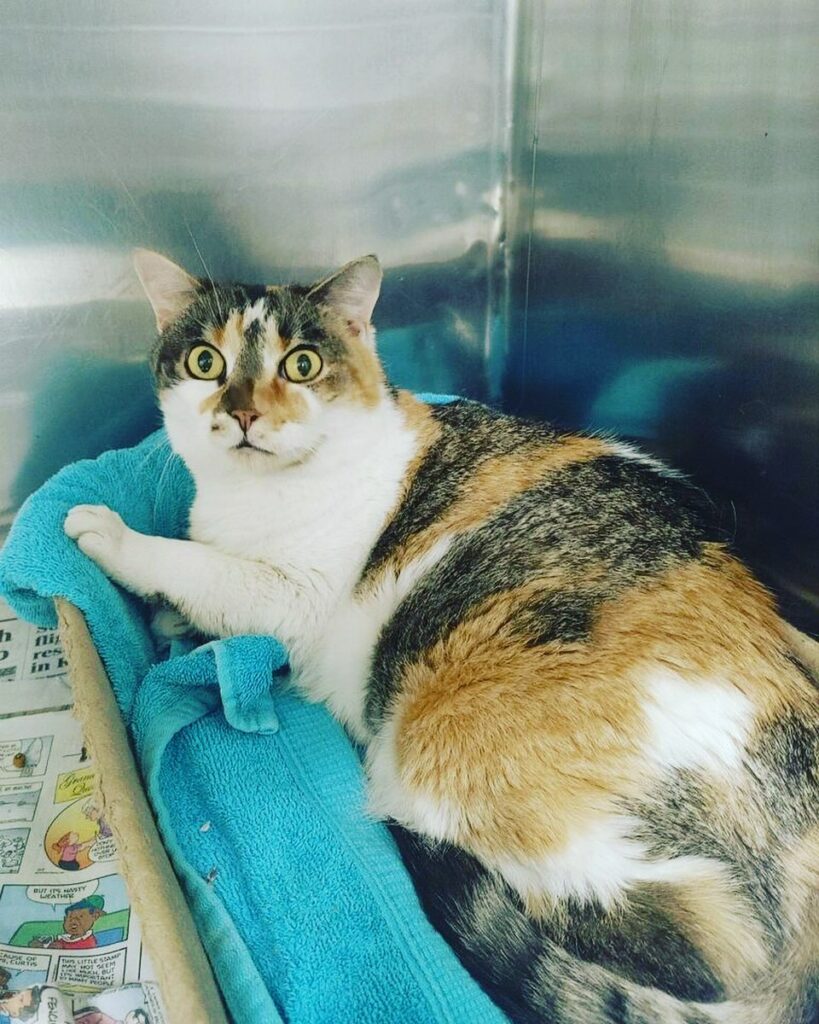 Providing medical, surgical, and dental care for small animals, Cloverleaf Animal Clinic is an independently operated and reputable veterinary hospital in Memphis. They offer a wide range of diagnostic treatments. The clinic collaborates closely with neighboring facilities when specialized procedures are required.
The facility has a pharmacy, an on-site operating room, ultrasound, X-ray capabilities, a hospitalization area, and indoor boarding kennels with outdoor roaming areas. Their facilities and services are made to help with routine preventative care for young, healthy pets, early disease detection and treatment as your companion ages, and full medical and surgical care required throughout their lifetime.
The entire medical staff is dedicated to giving the pets the individualized attention they deserve. Dr. Renai Mansel graduated with a bachelor of science in biology in 1994. In 1998, she graduated with her Doctor of Veterinary Medicine from the College of Veterinary Medicine. She started working at Cloverleaf Animal Clinic in 2002, and some of her interests include renal disease, geriatric issues, and internal medicine.
Cloverleaf Animal Clinic usually works strictly by appointment in order to provide each patient and scheduled surgical operation enough time. However, the clinic will always give emergency situations priority. Drop-off appointments are available for your convenience. Payment is anticipated when services are provided. They accept cash, checks, debit cards, credit cards (Visa, Mastercard, and Discover), and CareCredit.
Highlights
Pet owners can fill out the required forms from the clinic's website at their convenience to avoid time wastage during their visits.
Dogs and cats are available for adoption but only permitted to customers of Cloverleaf Animal Clinic; if you're interested in adopting, you can fill out the adoption form downloadable from its website.
The facility offers the convenience of requesting prescription refills by filling out the RX refill request form from its website.
On their website, you can find information about the clinic's philosophy and a huge Pet Medical Library where you can search for more pet healthcare information.
Services
Diagnostic and therapeutic services

Radiology Services
Electrocardiography
Laboratory
Anesthesia

Internal medicine

Dentistry
Emergency Care
Flea control
Pharmacy

Preventative care

Microchip identification
Dietary counseling
Behavioral Counseling
Boarding and bathing
---
6. McGehee Clinic For Animals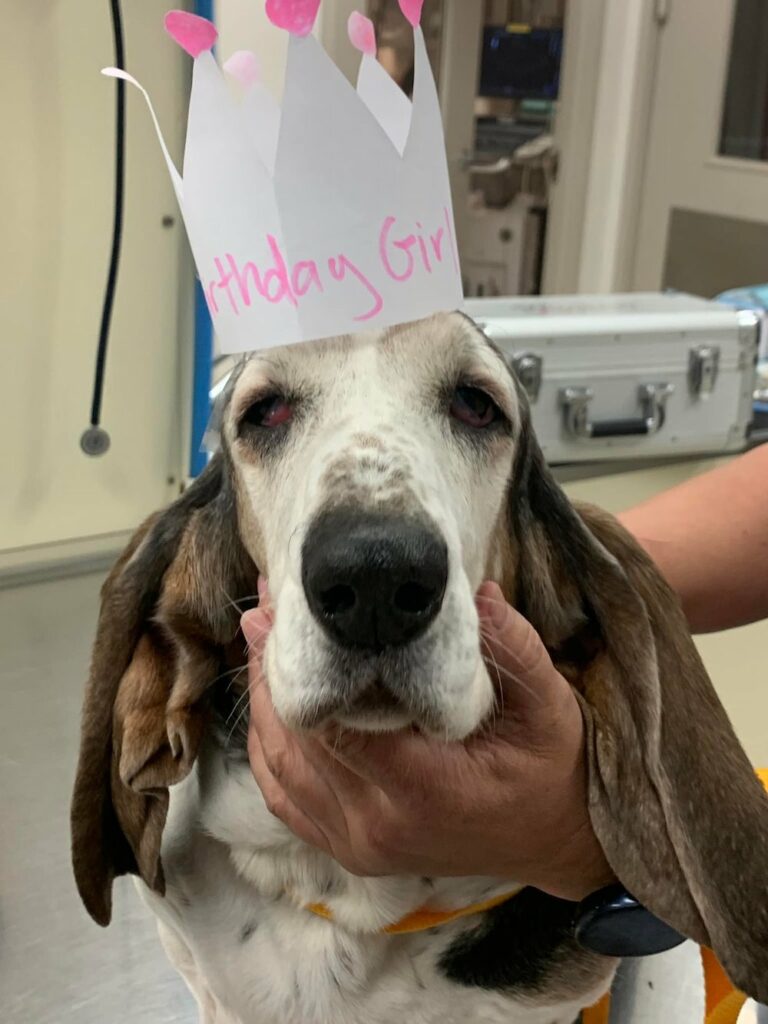 For more than 60 years, pet owners in the Memphis region have received comprehensive pet care at McGehee Clinic for Animals. The facility aims to provide its customers with veterinarian care (medical, surgical, and dental care), client education, and assistance for pet families. Your dog or cat will receive a range of services, from wellness examinations and vaccinations to diagnostics and surgical operations.
McGehee Clinic for Animals was voted "Best Veterinary Clinic" by The Commercial Appeal readers in 2013, 2014, 2015, 2016, 2017, and again in 2018. Their staff works together to ensure better customer service, promote business growth, and maintain a positive clinic and boarding kennel environment where your pet finds reasons to smile.
This veterinary clinic was started by Dr. Eugene McGehee in 1958 after he graduated from Iowa State University. Dr. Norris McGehee joined the clinic in 1987, following his graduation from the University of Tennessee College of Veterinary Medicine. He later acquired the facility in 1990. He achieved AVMA Board Recognized Specialist in Canine and Feline Practice certification in 1998.
The facility has been certified by the American Animal Hospital Association to ensure the practice is held to the highest veterinary standards by the organization. They go through over 900 standards to evaluate procedures, including housekeeping, patient care, medical records, diagnostic imaging, laboratory, pharmacy, etc. They are required to pass an evaluation on all required accreditation requirements by a practice consultant every four years.
Highlights
An AAHA-accredited facility to ensure all the standards of proper veterinary care are adhered to at all times.
Voted #1 veterinary and pet grooming clinic by The Commercial Appeal for several years. 
The useful forms required by the clinic are online on their website, which means you can fill them up at your convenience.
The clinic provides a pet portal and mobile app where you can access your pet's health records and prescriptions at the convenience of your home.
Services
Preventative care

Vaccinations
Grooming
Boarding
Microchipping

Internal medicine

Behavioral medicine
Blood transfusions
Emergency and critical care
Hospice and euthanasia services

Diagnostics

Radiology
Ultrasound
Laboratory
Otoscopy

Wellness care

Wellness exams
Nutritional counseling
Pain management
Parasite prevention and control

Surgery

Tibial Tuberosity Advancement (TTA)
Tibial Plateau Leveling Osteotomy (TPLO)
Regenerative medicine
Dental surgery
---
5. Southern Crossing Animal Hospital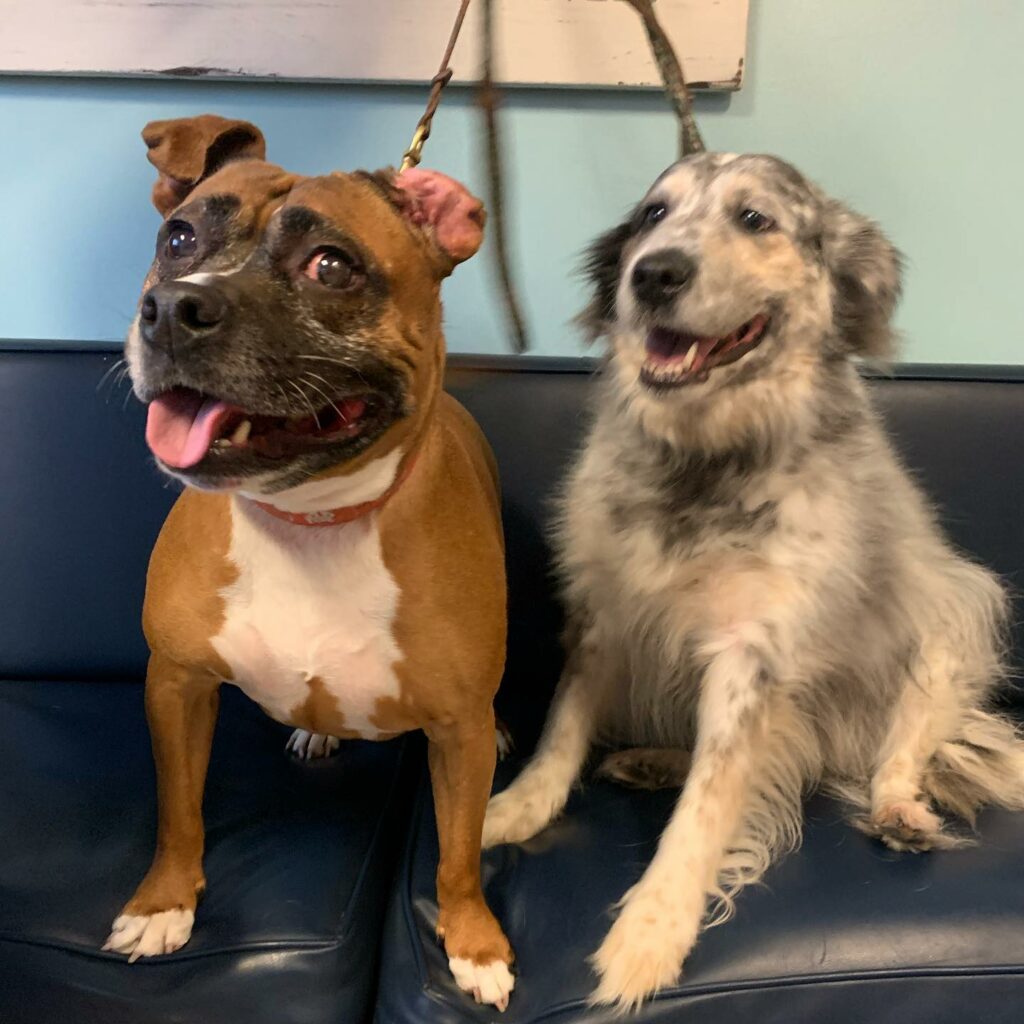 Southern Crossing Animal Hospital firmly believes in improving the bar for veterinary care. The facility got an AAHA accreditation as one of the first veterinary clinics in the Memphis region. They also have an ABVP board-certified veterinarian. There is a pharmacy on the premises and online for the convenience of getting food and medication.
In the early 70s, Dr. Cullum Greene purchased the Mount Whittington Veterinary Clinic, which he later renamed Greene Animal Hospital. However, Dr. Carondelet Nollner purchased the hospital in 2019 and renamed it the now Southern Crossing Animal Hospital.
Dr. Carondelet Nollner earned his veterinary medicine degree from Mississippi State University in 1988, and in March 1999, she started working at Southern Crossing Animal Hospital. Surgery, pain management, hospice care, ultrasonography, and dentistry are some of her particular areas of expertise.
She works together with Dr. Ashleigh White, who earned a bachelor's degree in animal and dairy sciences from Mississippi State University. Following that, she studied veterinary medicine for four years at Mississippi State University, earning her doctorate in 2016. She later joined Southern Crossing Animal Hospital in May 2018.
Their finance policy at Southern Crossing Animal Hospital is that payment is expected at the time services are provided. There are a good number of payment options available, including cash, Check, Discover, MasterCard, Visa, Venmo, PayPal, American Express, CareCredit, and Scratchpay.
Highlights
Operates as an AAHA-accredited practice to ensure the clinic has met standards of all aspects of veterinary medicine, from pain management to medical record-keeping.
ABVP is certified to ensure the well-being of animals and those who care for them and that no one will suffer in silence.
The staff and the facility are Fear Free certified to ensure the reduction of pet fear, anxiety, and stress during visits to the hospital.
All patient forms are available on their website, which means you can fill them in at your convenience.
Services
Preventive care

Comprehensive physical exam
Vaccines
Heartworm/flea/tick prevention
Nutritional and dental counseling

Surgery

Spays/neuters
Mass removals
Bladder surgery (tumor removal, stone removal)
Ligament repair

Diagnostics

Complete blood count
Urinalysis
Cytology
Ear cytology

Wellness care

Boarding
Grooming
Hospice/end-of-life care
Pharmacy

Dental care

Dental cleanings
Tooth extraction
Periodontal treatments
Oral surgery
---
4. Raleigh Bartlett Animal Hospital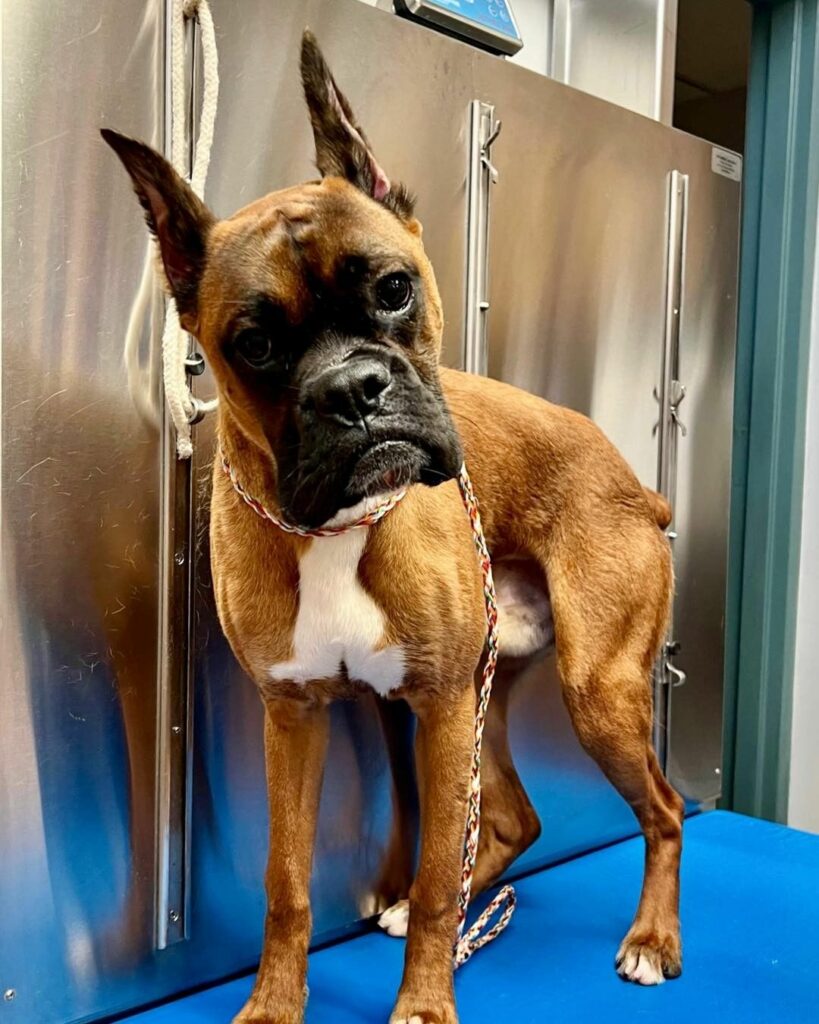 Raleigh Bartlett Animal Hospital is a non-corporate family veterinary practice that was started by Dr. Richard Leggett in 1978. However, Dr. Yelena Lapova bought and rebuilt RBAH in 2013. The facility provides a range of services for dogs and cats, including pet wellness and vaccination programs, animal medical services, pet surgery, and pet dental cleanings and treatment.
Dr. Lapova graduated at the top of her class from the University of Tennessee College of Veterinary Medicine in 2004. She is the only veterinarian to have finished Dr. Leggett's apprenticeship program, and she is a proficient and in-demand veterinary cosmetic surgeon who does difficult reconstructive surgeries.
As the proud owner of the facility, Dr. Lapova is excited to collaborate with Dr. Kelly Green, the associate veterinarian with a veterinary degree from LSU, as well as other staff members. A large portion of the team has worked at the practice for more than 20 years. Each non-veterinarian Team Member is expected to complete hands-on training, 7 hours a year of Continuing Education, and the Hill's Science Diet program to become a Certified Nutrition Advocate.
Raleigh Bartlett Animal provides a Pet Health Library that consists of over 1,200 articles professionally written and updated by experts to ensure pet owners can understand how best they can take care of their pets. There is also a series of how-to videos that give a detailed demonstration of how to care for your pet.
Highlights
An online pharmacy is available, which translates to greater convenience, such that you can shop for your pet's medication or food and have them delivered to your home.
One of the top cosmetic surgery hospitals in North America with a special interest in ear cropping and tail repair surgeries.
The clinic has an online pet portal where pet owners can access their pet's medical records and prescriptions.
A Pet Health Checker is provided to help you determine if your pet's symptoms require immediate attention or if they are not something you should worry about.
Services
Wellness care

Anesthesia and patient monitoring
Behavioral counseling and training
Nutritional counseling
Ear cropping and tail repair

Preventative care

Grooming
Vaccinations
Microchipping
Boarding

Internal medicine

End-of-life care
Health screening tests
Surgical services
Dentistry
---
3. The Pet Hospitals
Serving the neighborhoods around Memphis for more than 30 years, The Pet Hospitals boasts more than 30 excellent doctors with a broad range of expertise available to you and your pet. The facility has different locations and features doctors skilled in the most recent pet health techniques, as well as support staff to help make the process simpler.
Surgery, preventative care, and training are a few of the treatments offered at the facility. The clinics also offer regular physical examinations, dental care, and immunizations. Cats and dogs get complimentary nail trimming at every visit, including yearly exams. You can also schedule socialization sessions with Doggie Daycare, a training program that can assist in figuring out pet behaviors.
The clinic provides a program for adopting shelter pets. If you adopt a pet from a shelter or rescue group, they provide them free shots, free physicals with every visit for their vaccinations, parasite testing, and more. In order to give animals routine care, heartworm and parasite medication, and surgery, the clinic collaborates with several neighborhood animal shelters and sanctuaries.
They will go above and above to accommodate you and your pet while working around your schedule. The team will also recommend pet insurance policies and can suggest a few with different deductibles to fit your budget. Most will also cover between 80 and 90 percent of your allowable costs once the insurance deductible has been satisfied.
Highlights
Serving different locations in the Memphis area, including Midtown, Downtown, Lakeland, Poplar at Massey, Germantown, Houston Levee & Macon, and Collierville.
The clinic has a Good Samaritan Program to care for strays, provide free vaccines and exams to encourage adoption, as well donate food and medication to rescue organizations.
An online shop where pet owners can shop for pet necessities, including food, medication, etc.
A blog section is available on the facility's website to educate pet owners on the best ways to care for their pets.
Services
Preventative Care

Grooming
Boarding
Vaccination
Wellness exams

Annual Exams

Complete physical exam
Dental assessment
Internal parasite testing
Free nail trim

Dental Care

General anesthesia
Full-mouth radiographs
Professional cleaning
Tooth polish

Medical Care

Allergy testing
Behavioral training
Pharmacy
Surgery
---
2. Utopia Animal Hospital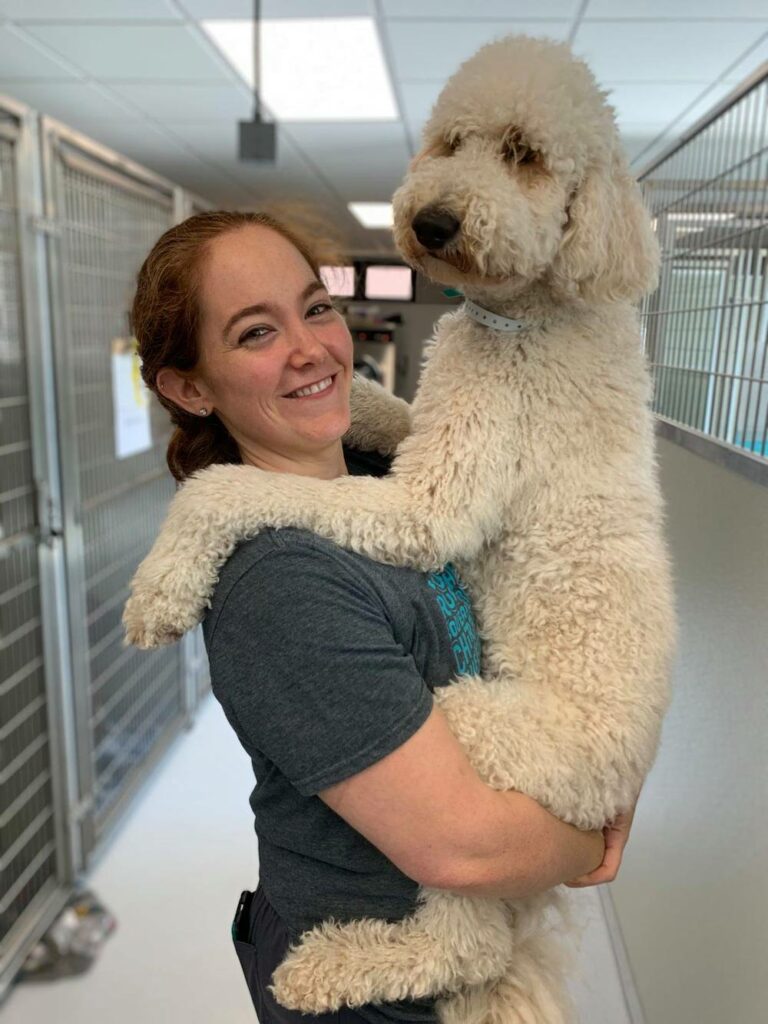 Established in 2008, the idea for Utopia Animal Hospital first emerged from a debate on the ideal animal hospital. They strive to create a pleasant environment to work and visit for both animals and humans. In order to give the proper customer and patient healthcare experience in the area, the facility also strives to use advanced techniques and alternative treatment methods. 
Dr. Jennifer Clay, the owner of Utopia Animal Hospital, graduated from the University of California at Davis School of Veterinary Medicine in 2003. Dr. Clay underwent specialized training in ultrasound, small animal dentistry, and grief support while she was a student at UC Davis.
She is a member of the Veterinary Information Network, the Lesbian & Gay Veterinary Medical Association, the Memphis Shelby County Veterinary Medical Association, and the American Veterinary Medical Association (AVMA). She now serves on the MSCVMA Board of Directors. In November 2009, Dr. Clay got her Credential in Veterinary Family Practice.
The team provides a wide range of services, from routine dental scaling and polishing to diagnosis and treatment of diseases. They accept emergencies during working hours, but after hours, it is recommended to visit emergency centers.
Highlights
The facility provides an online pharmacy for convenience whenever a need to purchase pet medication and supplements arises.
A comprehensive section on their website educates pet owners on the best ways to care for pets.
The clinic has boarding accommodations for dogs and cats; these pets are cleaned at least twice daily and exercised twice or thrice daily.
The facility follows social distancing guidelines to reduce the risk of spreading COVID-19.
Services
Dentistry

Routine dental scaling and polishing
Dental extractions
Minor tumor removals
Dental cleaning

Wellness Care

Routine exams
Vaccinations
Boarding
Grooming

Internal medicine

Digital radiology
Laboratory
Surgery
Hospice care
---
1. Spay Memphis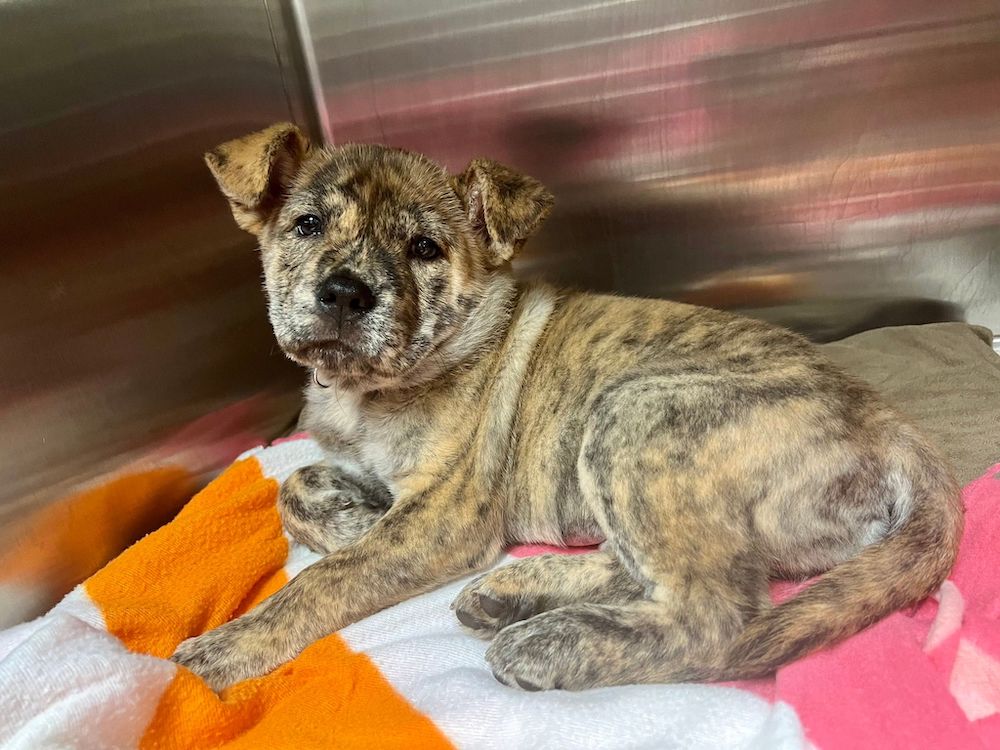 The Spay Memphis organization was founded in 1978, and the clinic was later opened in 2005. It is a charity clinic that provides spay and neuter services to the general public. Since the clinic began operating in 2005, the team has done over 60,000 spay and neuter operations. Spay Memphis was able to spay and neuter 8,352 animals in 2021 alone!
The team helped almost 76,000 animals get affordable spay and neuter procedures, which resulted in a massive decrease in the number of puppies and kittens born in the Mid-South. Dr. Syron Oleson works with the supervising veterinarian Dr. Rachel Ripley to prevent pet overpopulation through spay and neuter surgeries.
The clinic gets grant funding and support from private donors for customers who require additional financial assistance beyond the already discounted pricing. The charity Spay Memphis is entirely supported by donations and program fees. Unless the pet is younger than six months, the clinic no longer sees pets for wellness-only services.
You must schedule all appointments with a $10 deposit. Unless the appointment is missed, this deposit is applied to the surgery cost for your pet. However, avoid scheduling appointments for wild cats online as they do not require one. From Tuesday through Thursday, between 7:30 and 8:30 am, feral cats can be brought in and must be placed in a humane, live trap.
Highlights
Appointments can only be scheduled online, making it very convenient for pet owners.
Due to Petco Love, they are giving away free DAPPv and Feline 1-HCP (FVRCP) vaccines for a certain period of time.
The clinic minimizes the millions of dollars local governments and nonprofits spend to manage homeless animals.
This establishment is operating as a small nonprofit organization that depends on the generosity of donors; you, too, can participate either by making a donation online, volunteering, or purchasing the clinic's T-shirts.
Services
---
Related Questions
---
How Much Does It Cost To Declaw A Cat In Tennessee? Depending on your cat's age and weight, you can anticipate paying between $200 to $500 for a declaw. It will be less expensive to declaw a young cat when it is already asleep for a spay or castration.
How Much Does It Cost To Spay A Cat In Tennessee? When done in a private, full-service veterinary facility, the cat spaying procedure normally costs between $300 to $500 for a female cat and around $200 for a male cat. The price for spaying a cat varies at different establishments.
How Much Does It Cost To Neuter A Dog In Tennessee? Although neutering costs less than spaying a dog, which is a more involved surgery, it is still a medical treatment and is not cheap. Depending on the breed, age, and type of veterinary clinic you visit, neutering treatments can cost anywhere from $35 to $250.