A German Shepherd named Sheba was finally reunited with her family after being lost for nearly five years. The Malmstrom family of Baytown, Texas, lost Sheba back in 2018 when she was stolen.
On August 1, 2022, Stephanie Malmstrom, owner of Sheba, received a text message saying that her dog had been found in Borger, a town more than 600 miles away. Borger Animal Control Officer Jared Harper contacted her, saying Sheba was identified from the microchip embedded inside her.
Stephanie thought at the time, "I'm like 'yeah right, I won a cruise too and a million dollars,' you know somebody's scamming me and how terrible of a scam you're pulling at my heartstrings that you found my German Shepherd that's been missing for five years."
Dog-Napping Spree In 2018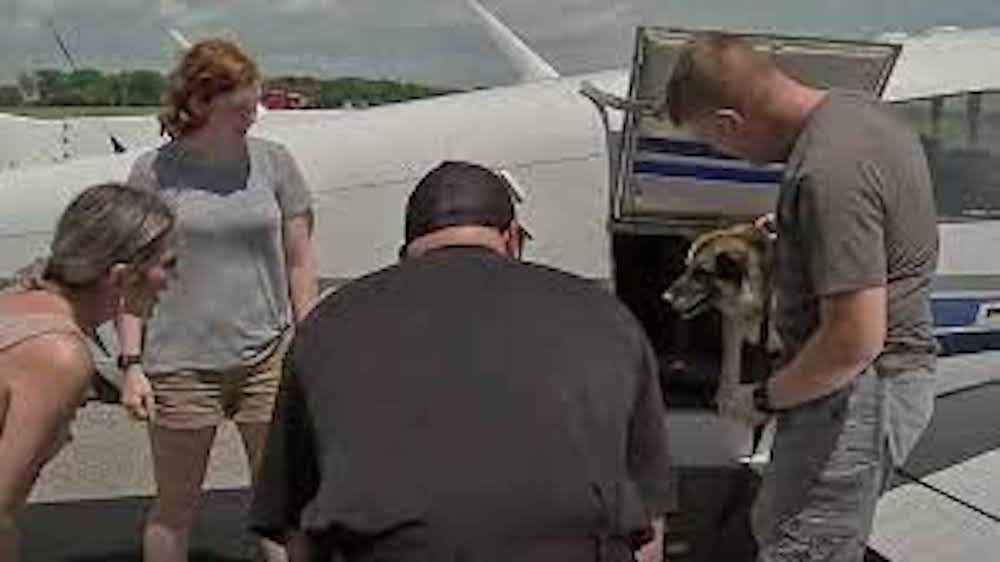 Sheba was stolen from the Malmstrom property in 2018 when a series of dog-napping incidents were reported in the Baytown area. Authorities reported that three animals were taken from yards, and two others were snatched inside a vehicle.
The Maelstroms briefly visited a neighbor one night just behind their property when the incident happened. Upon returning home, their then 2-year-old German Shepherd was nowhere to be found.
When they checked their surveillance camera, that was when they discovered the shock of their lives. "You see a truck slowly creeping by and stop. She's such a loving animal. She went right to him, thinking she was going to go for a ride. And she hasn't been back," Stephanie said.
The family searched for days and put up flyers with the local community's Chambers County Crime Stoppers offering a reward of $1,000 for Sheba's safe return.
Stephanie's then 3-year-old daughter, Anniston, was even seen with her mother in a local news report pleading to bring Sheba back.
Happy Reunion
But, thanks to a little, useful device called the microchip, Sheba is finally being reunited with her family, even if it is five years late.
When animal control officer Harper was out patrolling in Borger, he came across a German Shepherd wandering aimlessly in the street. He said that when he opened his door, the dog suddenly jumped inside his car and onto his lap.
That was when he scanned the dog and found that her owners were from Baytown. "I was like, alright, we need to get this dog home as soon as possible," he said.
With the help of the animal organizations Friends of Texas Panhandle Shelter Pets and Pilots N' Paws, Sheba was flown on a two-leg flight back to Baytown free of charge.
The reunion, as expected, was very emotional for the Malmstroms, with Sheba immediately recognizing her family after only a few minutes.
"Their emotions are all over the place. They're so excited, and I don't think my 8-year-old understands that you can cry when you're happy," Stephanie said of her daughters, especially Anniston, who was only three when Sheba was stolen.
Stephanie was also amused that Sheba still remembers the commands they taught her back then. "She still remembers her name and German commands," she said.
The family is still figuring out what happened to Sheba all these years, but they suspect that Sheba was dumped right after she was abducted and was subsequently adopted by another family that renamed her Maggie.
But, for now, the Malmstroms are just ecstatic that Sheba is back in their arms. The Malmstrom couple is also looking forward to Sheba meeting their 3-year-old son, who was born while Sheba was gone.