Best Airline Approved Pet Carriers
These days, most of the airlines allow travelers to bring their dogs. There are specific criteria that you must adhere to before you fly with your furry friend.
One of the problems is the selection of the right pet carrier and fitting under a seat in the cabin. It is essential that you use only the best dog carriers (that are also airline approved) when traveling with your dog.
Today, we are discussing how to choose a dog carrier that will guide you in picking the ideal dog carrier that is airline approved.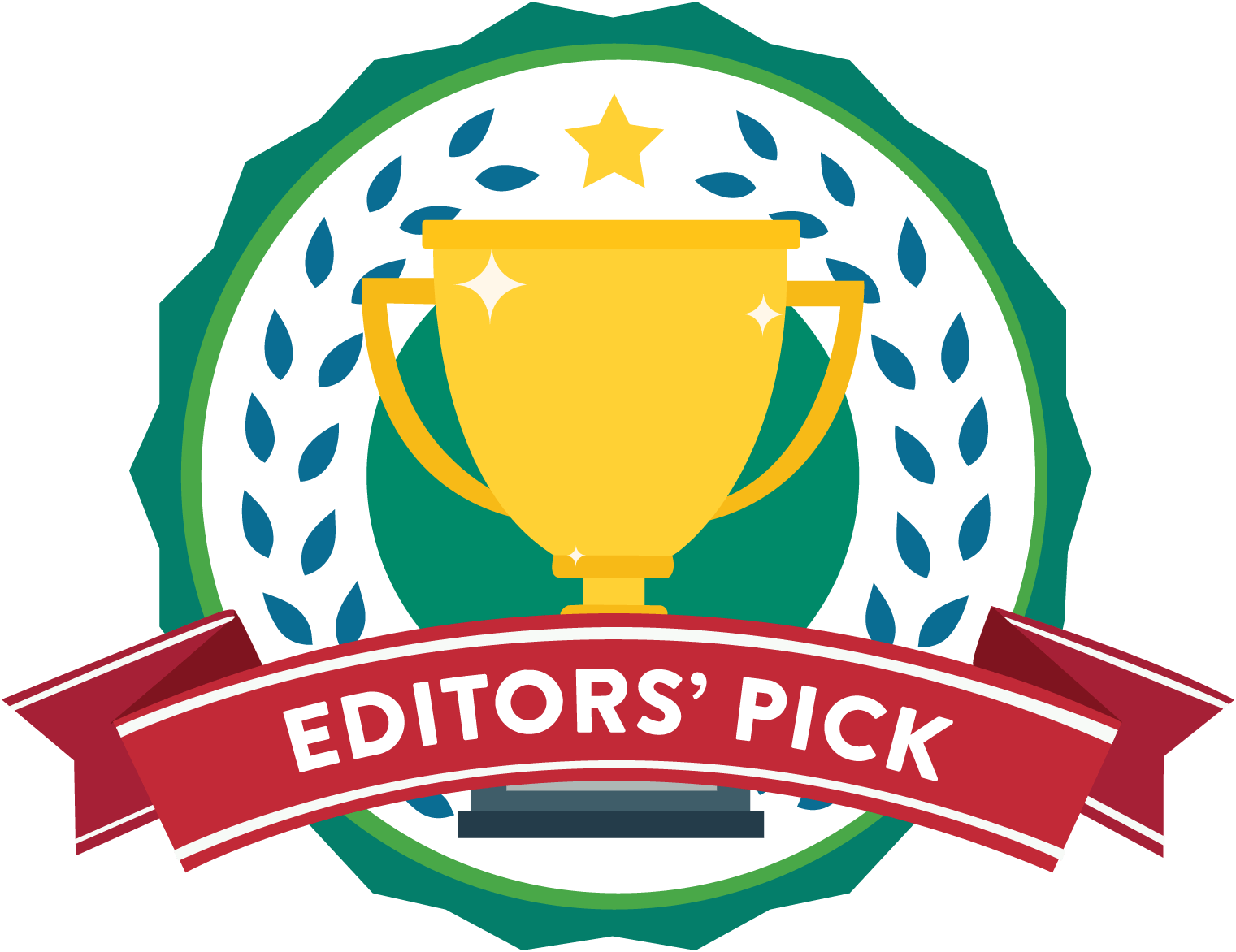 ---
When it comes to traveling with a pet, Premium Airline Approved Expandable Pet Carrier perfectly takes care of your dogs. The carrier offers ease of traveling for pets and makes flying fun.
Compared to other dog carriers, this product is expandable and provides a spacious and comfortable area for any pooch. If you are tired of a weak carrier for your canine friend, you will want to have this carrier.
Key Features
Airline recommended:The product is created to fit in an aircraft-under the front cabin seat. Many major airlines have the capacity of using it.
Stable and safe:It does not sag when it is expanded. The product has a solid wire as a frame placed at the top. This offers stability to the carrier. Pets that weigh up to 14 pounds can use the product in a plane. It is quite safe to use.
Expandable:Both sides of the carrier can be expanded to offer comfortable space for pets to move with air circulation.
Pocket and pet bowl:You can use zipper pocket to store treats, toys, and food for your pooch. You can plan meals for your pooch on the go with the dog bowl.
What do we like about it?
When you are at home, the dog carrier can be transformed into a small condo for your furry friends. It has a top that increases air circulation. It can expand three times of the original size. Pet bowl and a pocket are a plus.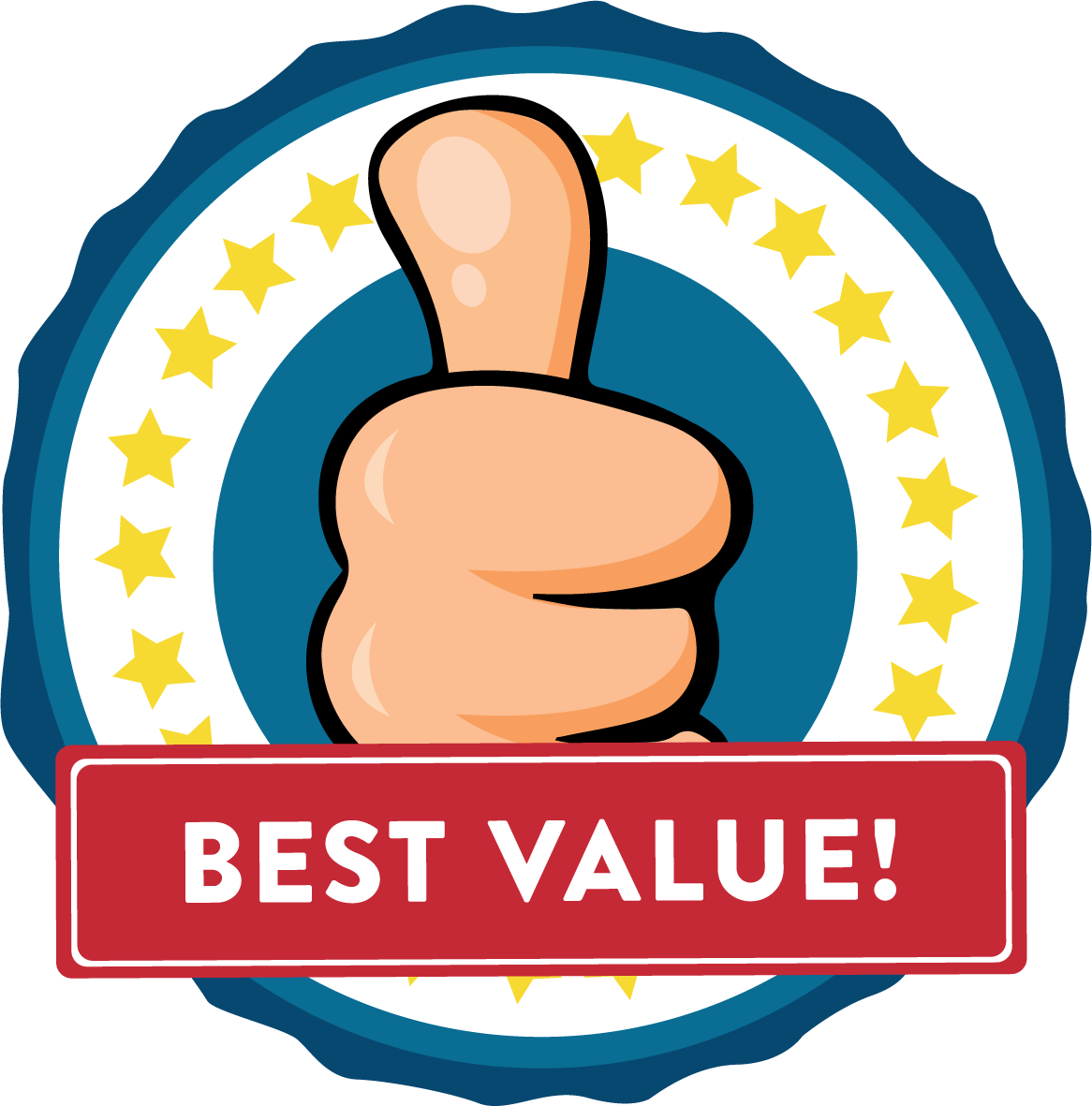 ---
For buyers who are on tight budget, the EliteField Deluxe Soft Pet is an ideal product for you. The dog carrier is approved by many major airlines and can be used for other small pets too. It is neither too big nor too small (18" L X 10" W X 11" H).
A dog carrier that is soft to fit a dog without difficulty is something that's even comfortable when on transit.
Key Features
Washable: A carrier that is washable and removable is something every pet owner will love to have. The bed cover is removable and washed to keep it neat.
Built-in Leash: The availability of pet bed makes this carrier one of the most sought after on the market. A customized leash allows pets to stay safe and secured when they are kept inside the carrier.
Waterproof and Lightweight: The carrier is made of a waterproof, durable and lightweight material that makes movement easy. The mesh netting makes it breathable and allows sunlight to enter. When compared to many pet carriers, the high-quality material from the product stands it out.
Warranty: They offer a 3-year warranty on the product, along with a 100% money-back guarantee.
What do we like about it?
The carrier has an adjustable shoulder strap (padded) and handles to make movement easier. The product is best for budget-conscious people. It comes with a washable and removable bed for the comfort of your pooch.
---
Thinking of a rolling carrier or backpack carrier for your canine companion, Snoozer Wheel is perfect for you. It is ideal for animals weighing up to 15 pounds. It is many things combined in one- a backpack, rolling carrier, and bed for your pets.
The size of the carrier fits under the economy seat. The carrier is also spacious to provide your dog comfort. The wheels will give you speed you need if you are in a hurry without hurting your pet when you step out from an airplane.
Key Features
Ease of Package: Snoozer Wheel carrier can be placed under a seat without difficulty. The product collapses and makes way for sleeping when it is under the seat.
Comfort: Many pets find it hard to step inside a crate. With this carrier, it is fun for any pet to enter.
Lightweight: The weight of the carrier is light and can be rolled around by anyone, including the kids.
Ventilation and pockets: The product has mesh panels on three sides for ventilation. It also has two storage pockets on sides for food, treats, and bowls.
What do we like about it?
Snoozer Carrier is easy to move around and unique in its appearance. You will enjoy the way the wheels are created to make your movement faster outside the plane.
---
Sleepypod Air In-Cabin Pet Carrier has redefined the way we travel with our dogs. The carrier offers dog owners an innovative way of ending the airline size limitations that are placed on pets. The flexibility and versatility of the carrier are awesome. The carrier measures 22" L x10.5" W X 10.5" H.
Key Features
Airline Requirements: Sleepypod has a unique and extraordinary design that makes it easier for pets to be comfortable during takeoff or landing. The carrier is expandable when the plane has taken off to give the pets more space.
Ride & Safety: The carrier makes driving with the pet simple and exciting. There are straps on the carrier to provide safety for the pets when secured on a seat belt.
Crash Tested: CPS has certified Sleepypod and proved safe during a car crash.
What do we like about it?
Sleepypod is an innovative dog carrier that is expandable and compressible when the need arrives. You can pick from any of the fantastic color designs.
---
If you have small pets, Pawfect pets travel carrier is perfect for your needs. It is comfortable and spacious for car and airline travel. The carrier is approved by major airlines around the world. It can fit under any seat and measures 17.5" x 10" x 11" (L W H).
Key Features
Extra Durable and Ultra Safe: Pawfect Pets Travel Carrier is extra durable and safe for traveling. It has claw defense mesh that is placed on all the sides of the carrier. Airflow is increased because of the way the carrier is designed.
Padded Mats: There are two fleece padded mats to keep your pets comfortable. There is no fear of spilling or accident throughout your trip. You can wash the pads with soap and water after each use.
Ease of Movement: Every dog owner is interested in the way a carrier is designed. Many people dream of less drama after a flight, when traveling with pets. The design of the carrier is created to make your movement out of a flight simpler.
What do we like about it?
The design is created to give any dog a friendly environment during traveling.
---
The Jet Sitter Luxury Carrier can fit both small and medium-sized pets weighing up to 14 pounds. The carrier measures 18" X 11" X 11" for the medium size option. It is expandable from the sides if the need be.
Ensure that you measure your pet before paying for this carrier.
Key Features
Luxury: Even dogs would want to travel in luxury. The carrier has a super luxury fleece mat that is padded with the board. The upgraded fabrics and the stiff board can support even heavier animals.
Collapsible: The roof is collapsible to allow easy access.
Safety: A luggage loop and seat belt buckles are attached to fasten the carrier to avoid accidents.
What do we like about it?
The carrier has expandable sides and a large mesh pocket that can store toys, accessories, food containers and water bowls.
---
The KritterWorld Pet Carrier is for small cats, dogs, and animals. It is approved by many major airlines. It has lost and found tag, removable Sherpa lining bed, and built-in collar buckle. The KritterWorld Pet Carrier is compliant to fit under airlines' seat. However, you can check an airline specific carry on size before boarding.
Key Features
Comfort: The carrier is reinforced in four ways to offer maximum ventilation. The carrier allows owners to check on their pets.
Luxury: The carrier comes with comfortable Sherpa lining bedding to let the pets relax in luxury.
Easy to Use: This carrier is softly padded to allow you to move your pet without difficulty. There is a built-in collar buckle for you to use and also the lost and found tag is ideal to safeguard your pet.
What do we like about it?
KritterWorld Pet Carrier is designed to fit small animals and offers features that are important for the wellbeing and safety of any pet.
---
SLEEKO Luxury Pet Carrier is one of the best pet carriers you can find in the market. Compared to other pet carriers with the similar design, this carrier is different in many ways. It is affordable and has comfort and luxury attached to it.
Key Features
Comfort: The carrier has mess ventilation-thanks to the soft portable sides and two removable fleece pads built in it. The soft-sided feature makes it comfortable for the dogs, cats and other small animals.
Safety: Safety is assured when you use this carrier for your canine friends. It has safety buckle zippers, seat belt buckles and reflective strips that make night movement safer.
Great Design: The polyester fabric and tear resistant mesh offers superior durability for the pets and also prevents the carrier from sagging.
What do we like about it?
It is a perfect carrier with soft-sided portable airplane tote backpack and two fleece pads including a storage case.
Dog Carriers Buyer's Guide
Before you read about how to buy the best airline dog carrier, there are airplane policies you need to know. Some of the policies include:
What Kind Of Carrier Is Airline Approved?
Adequate size: The dog carrier you may want to use should have sufficient space for your pet. The size should make it easier for the pet to turn around or even lie down.
Leak-proof: Dog carrier should be leak proof from the floor.
Bite-proof: Your carrier should be bite proof. This is very important in cabin travel.
Breathable: Every carrier should be breathable if you are placing it under the seat.
The following are the features you should look out for when selecting a pet carrier:
The Lockable Zippers
There are amazing pets that want to explore when they are placed inside a carrier. A carrier with a lockable zipper should be used to keep the pet on the check. Some dog carriers even come with clasps or clips to keep the zippers secured.
Durability & Mesh
Scratching, biting and clawing are some of the attributes of cooped up pooches. Before you buy that pet carrier, you should consider the mesh. A durable mesh is essential because it will save you money in the long run and give you a piece of mind in a plane cabin with your furry friend.
Floorboard
Pet carrier floorboards have to be sturdy to prevent it from being a hammock. With a floorboard that is washable, taking care of pets is simple. You can clean the floorboard when the pet has messed up the carrier. You can add a blanket to the carrier, too.
The Location of Doors
Pet carriers' doors are designed to be either full zip or either half on both ends or one end. Some come with zippers placed on top as well. The use of a zipper is for pets that may find it hard entering through the carrier door. One of the advantages of a door or zipper is that it is easier to pick your pets from the carrier.
Expandable
For you to have a great pet carrier, it should be expandable. The expandable areas of a carrier are spacious during flight and have legroom. However, the expandable areas can add weight to the carrier. If you do not mind the extra weight, this feature will be great for you.
There are curious dogs that want to see what is happening around them. Mesh areas can be the best thing that would happen to these pets in the cabin when they are placed in carriers.
Some carriers come with shoulder straps and handlers. Some have attachments for relaxing on top of suitcases that are rolling while others come with wheels.
You can make use of carriers that are designed as backpacks.
Airline Sizing Requirements And Pricing Details
1) United Airlines
​For Hard-Sided Crates: Maximum dimensions are 17.5" long x 12" wide x 7.5" high.
For Soft-Sided Crates: Maximum dimensions are 18" long x 11" wide x 11" high (46 cm x 28 cm x 28 cm).
Pricing: $125 service charge each way. Additional $125 service charge for stopovers over 4 hours within the US, or 24 hours outside of the US.
To get more information, do visit the United Airlines' pets travel page.​
2) American Airlines
​For Hard-Sided Crates: Maximum dimensions are 19" long x 13" wide x 9" high.
For Soft-Sided Crates: Maximum dimensions are 19" long x 13" wide x 9" high.
Pricing: $125 service charge each way.
To get more information, do visit the American Airline's pets travel page.​
3) Alaskan Airlines
For Hard-Sided Crates: Maximum dimensions are 17" long x 11" wide x 7.5" high.
For Soft-Sided Crates: Maximum dimensions are 17" long x 11" wide x 9.5" high.
Pricing: $100 service charge each way
To get more information, do visit the Alaskan Airlines' pets travel page.​
4) Delta Airlines
Sizing Info: Maximum dimensions are dependent on your flight and varies from trip to trip. You have to contact Delta's reservations to determine the exact size.
Pricing: $125 service charge each way
To get more information, do visit the Delta Airlines' pets travel page.
5) Jet Blue
For Hard & Soft Sided Crates: Maximum dimensions are 17" long x 12.5" wide x 8.5" high. Combined weight of both your carrier and your dog cannot exceed 20 pounds.
Pricing: $125 service charge each way
To get more information, do visit the Jet Blue's pets travel page.
6) Southwest Airlines
For Hard & Soft Sided Crates: Maximum dimensions are 18.5" long x 13.5" wide x 8.5" high.
Pricing: $95 service charge each way
To get more information, do visit the Southwest Airlines' pets travel page.
Additional Important Information To Consider
Many airlines recommend that your pet should have a spacious area to stand or lie during travel.
The kennels must be in good condition without tears, cracks, or breaks.
The number of pets allowed per flight is limited to one or two for business and first class seating while four to five are allowed for cabin seating.
It is expected that your pet is kept in its carrier throughout the flight duration.
Pet owner is not allowed to sit in any row where the under-seat space is not reserved for you.
Most airlines prevent snub-nosed dogs from traveling with them.
Pets that are not up to eight weeks are not allowed to travel in cabins.
Minors are not allowed to fly with pets alone.
Your pets should be immunized against rabies before they can enter the US.
These are some of the factors you should consider before you fly with your pet. Some carriers have wheels that make your pet carrier easy for movement. Do not forget that if your shoulder is weak, you may avoid dog carriers that come in the form of backpacks.
One of the most important things to consider is ventilation. Every airline approved dog carriers should have proper air circulation to keep the pet in comfort. Often, the cost may not be a decisive factor in choosing the right airline approved pet carriers. All of the carriers we have listed can be your choice because they are carefully selected for you.
Conclusion
Each of the pet carriers is amazing and approved by major airlines. However, our top pick is Pet Puppy Premium Expandable Pet Carrier because is safer and durable to use. The expandable feature is something every dog owner traveling may want to use. You can also store treats, toys, and food for your pooch in the different pocket spaces. At a reasonable price and the features it offers, this carrier is a complete package.
If you use an airline pet carrier and want to share your experience with us, please let us know in the comments.
---
The Review
Best Airline Approved Pet Carriers