Best Airline Approved Dog Crates
While there are plenty of great options for dog kennels & crates, not all of them are approved to be stored on airplanes. Bringing the wrong one can be a major setback for your travel plans.
Some, though, are clear to fly. These airline approved dog crates which we have identified are going to be your best choices.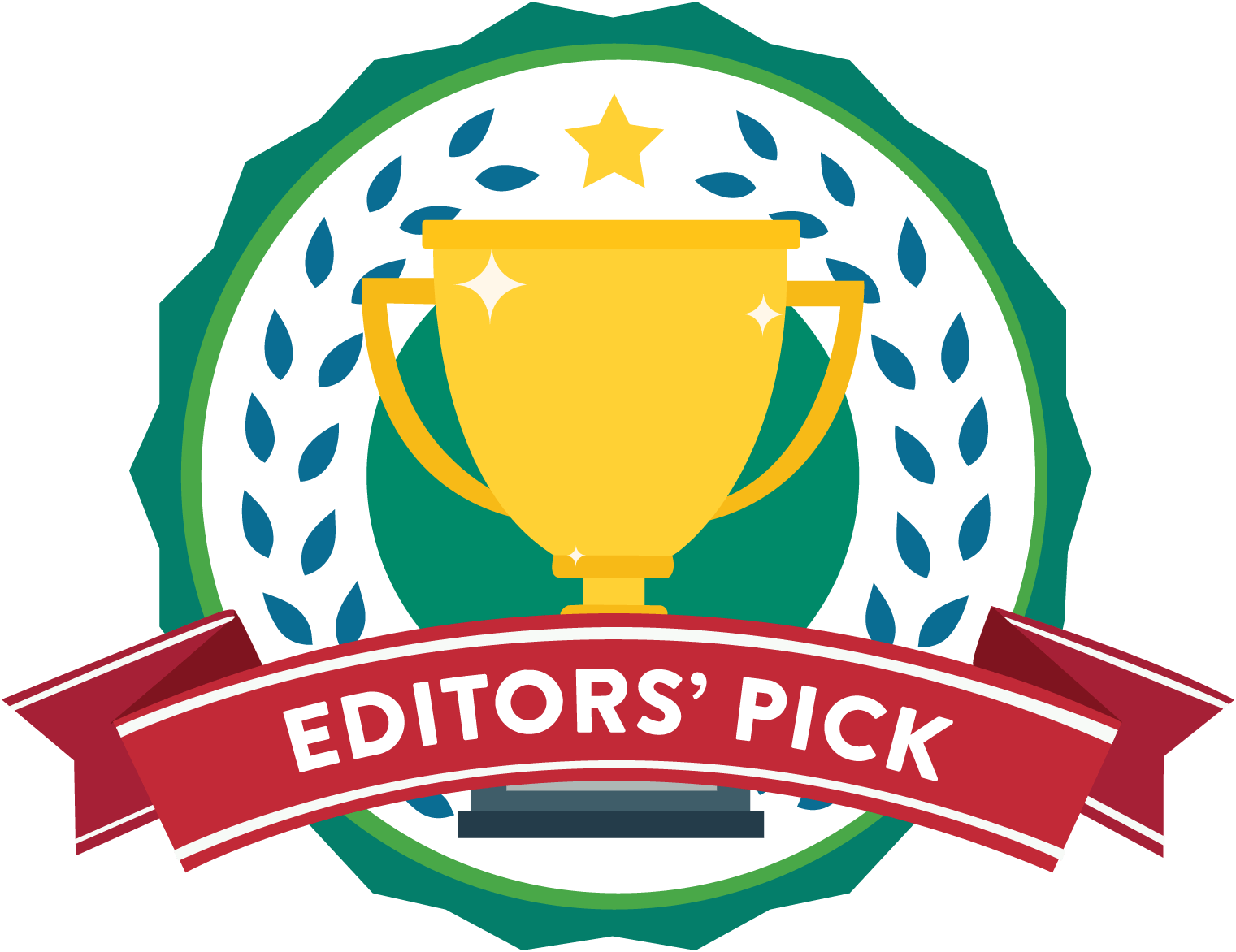 ---
For those who want to offer their pets the gold standard, Petmate's Sky Kennel offers a sturdy design & build that's sure to keep your pets safe & stress-free.
Costing less than $120 for the 36-inch variety, it's not the cheapest you'll find on the market, but that extra money's spent in the right places. Even then it remains more affordable than other top competitors, which can go for double the price.
As long as you have metal nuts, bolts & screws for every hole, you're good to take to the skies, and your best friend will get to enjoy 360-degree visibility, open ventilation, and a durable shelter while you're both up there.
For furry friends of every variety, they offer the crates in sizes ranging from 21" to 48" inches. They also stand by their work, offering a one year warranty to cover you just in case of assembly or material defects.
Key Features
Full steel wire ventilation across crate.
Strong plastic shell.
Interlocking 4-way vault door.
Includes required stickers and food & water bowls
What do we like about it?
Compared to others we found, the Sky Kennel ended up at the top here for a few reasons, as you can see.
Few crates that offer its durability & security are available at its price point, and the extra money you'd save on a cheaper competitor goes toward a better product.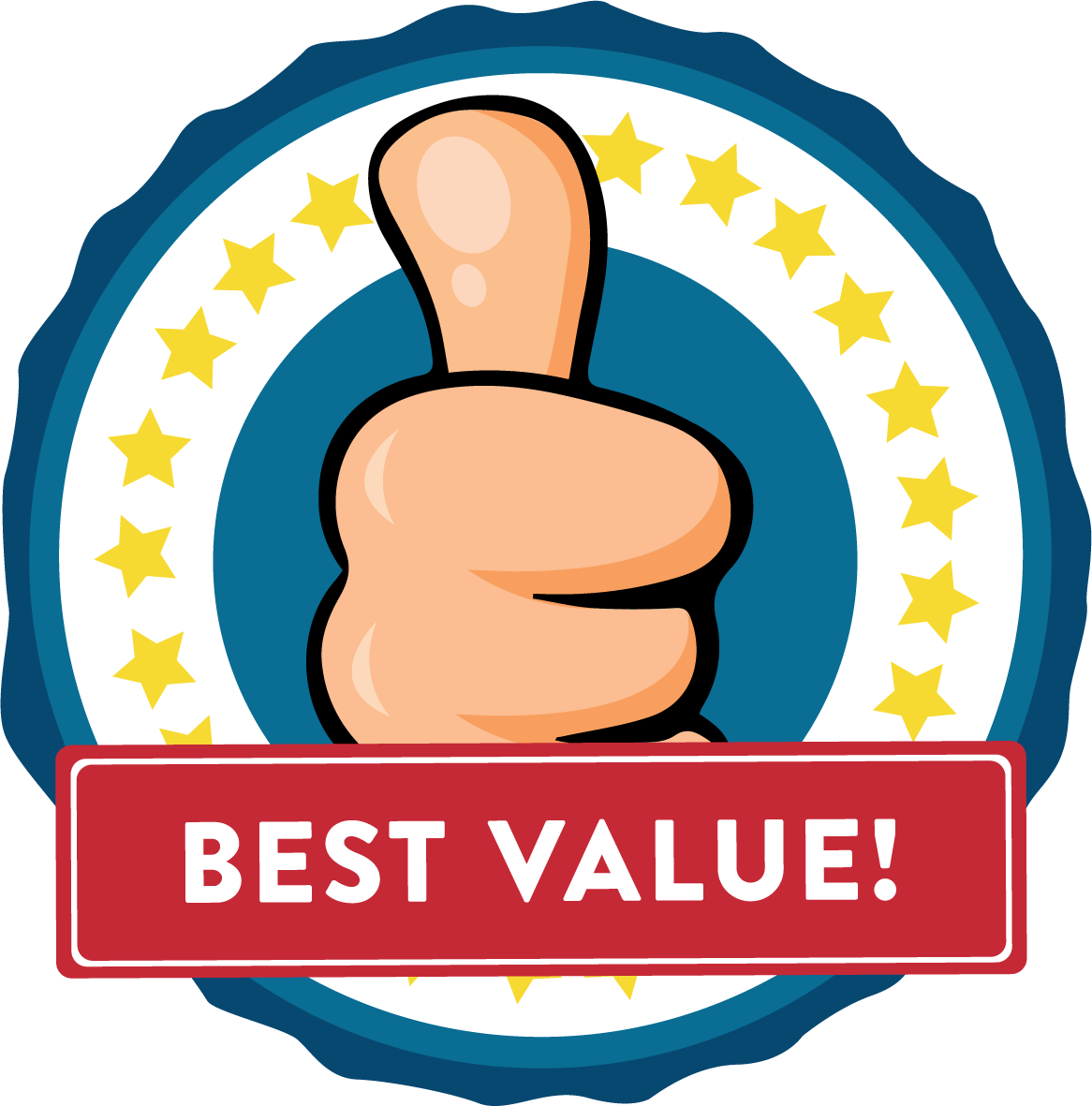 ---
While we don't recommend you take the cheap route when picking a crate, everyone has a budget. For those not working with extravagant amounts, you'll have to be particular with your choice, and it can be tough to check all the boxes.
Aspen has a solution for you. Their Pet Porter kennel, currently on sale for quite a bit under $90 for the 50-70 pound version, and around $60 for the 25-30 pound one, is engineered for your pet's comfort and security.
It provides the full package for far less than you'd expect, and they don't cut corners anywhere. They even provide metal bolts, so you won't have to worry about getting your own before going on your trip.
They even have a coded system where you can pick your idea crate depending on the breed. One customer warns, however, that this might not be the best choice for dogs that have a history of breaking out of their cages in the past.
Key Features
Rigid plastic shell fixed with metal bolts & screws.
Easy assembly & cleaning.
Vents spread across crate.
Easy-to-open metal latch door.
What do we like about it?
There are other carriers that you'll be able to find at this price, and there are some that are even cheaper. However, there are few offering what the Pet Porter does.
You might need to keep to a budget, but you can rest easy knowing you'll have a decent selection.
---
If you're like most of us when you're travelling, you'll need to have your hands free as often as possible. IRIS understands that & kept it in mind when designing their travel crate, which features a folding handle (two on the larger one) on top.
Depending on whether you get the 19 to 23, 26, or 34-inch varieties, it'll look a bit different, but the benefits are consistent. With an open design and strong & lightweight build, dogs up to 75 pounds will be able to relax & breathe easy.
Convenience doesn't stop there: if you go for the larger version, you can collapse it for easy storage once the trip is over.
Key Features
360-degree ventilation.
Handle (or two) on top.
Double-latch doors on smaller versions.
Includes removable food & water tray.
What do we like about it?
If you want a convenient, affordable option, and your furry friend isn't too big, you'll enjoy this crate. They'll be well-rested, and you'll be the same knowing you won't have a hassle when moving them around.
---
As if four-wheel luggage wasn't enough of a life-saver for travelers, SportPet Designs offers a rolling crate to help pet owners glide through the airport.
When you're preparing for takeoff and need to get the wheels off for their security and IATA compliance, you won't face too many problems. Thankfully, they snap right off with minimal effort, and assembly won't be very difficult either.
With six available tiers (the smallest doesn't have wheels), pets of all shapes & sizes are able to enjoy this kennel. Almost every option is under $110, too, so convenience doesn't come at too lofty of a cost.
Key Features
Four detachable wheels on almost all sizes.
360-degree metal wire ventilation.
Included food/water bowls & live animal stickers.
Folding plastic handles on top.
What do we like about it?
This crate holds its own amongst any in its class, and the wheels make a difference. It's a wise purchasing decision for the owners of any size of canine companion.
---
This Petmate offering, coming from their Remington brand, is specially geared towards those with durability & security in mind. They have a tough outer shell, wire doors & a locking mechanism sure to keep them inside.
One owner mentions in their review that their dog gets anxious & has broken other cages. However, he wasn't able to crack this one, and he grew to love it!
Their biggest size, which can fit dogs up to 90 pounds, is perfect for outdoor activities once you land. Most dogs can get in on the fun, though; their varieties range from 19 to 40 inches long.
Key Features
360-degree ventilation.
Metal door with squeeze latch lock.
Equipped with metal nuts & bolts.
Carrying handle & additional components on smaller sizes.
What do we like about it?
If you need something with a little extra muscle to hold up to your buddy, then this would be one of your better choices, especially considering the reasonable price point.
---
While Petmate has a few competitors in the ring, the Ultra Vari kennel is a solid choice for medium-sized to larger companions. It's especially good for dogs that deal with anxiety when away from their owners.
One owner, who purchased a larger version for their pitbull mix, saw just as much. Their dog was breaking through plastic crates, wire ones, and was even doing damage to a "safe room" they designated.
Once they picked up this crate & did the proper training, they were pleased to see that there was nowhere for the dog to bite through when they wanted to.
Key Features
Sturdy shell with ventilation on sides & back.
Large & XXL have required stickers included.
Comes with water cup on larger versions.
Assembly requires no tools.
What do we like about it?
Our pets are going to be difficult sometimes. It's up to us to make sure they don't make a mess. With the Ultra Vari, your job's way easier, and your pet's happy too.
---
Unless you've taken a recent tour of Italy, specifically their garden & pet industries, you probably haven't heard of Marchioro.
With all of their products being made in their home country, though, they promise a level of quality you won't find in the States.
But that extra quality won't come for free. In fact, with the largest variety landing shy of $250, it's the priciest option on this list.
For those extra bucks, though, you can expect a strong product. Owners are generally satisfied with their purchase, and it also comes with various amenities & additional features depending on the size you choose.
Key Features
Wide ventilation windows on every side.
Side "clackers" and additional security pins.
Spring-latch door lock.
Optional shoulder strap, wheels, bowl & water bottle.
What do we like about it?
This is certainly a premium option. However, it's also one that'll be sure to keep your pup secure & comfortable. Boasting security, space, and some optional add-ons, you'd be well-served going with this.
Airline Approved Dog Crate Buyer's Guide
As you think about which crate you want to purchase, it's important to know that some are more compliant with airline policies than others. Since they aren't created equal, arming yourself with the right information will be your best bet.
IATA Airline Standards
Before you reach anywhere near your credit card, you'll first have to make sure that the crate you've chosen is compliant with the standards of the IATA, also known as the International Air Transport Association.
To make sure that your pet is safe & comfortable, they have requirements & restrictions for every crate that comes on board. They are as follows:
No matter which crate you choose, you'll need to adhere certain stickers to the surface. They first require three, one on the top & each of the sides, that say "LIVE ANIMAL."
They also need you to have directional stickers, along with a Shipper's Declaration stating when they last had food and water, affixed to the crate.
Along with these stickers, you also need to adorn your crate with your contact information & the name of your pup. You can do this with any sort of strong tape, especially duct tape.
The floor of your crate has to be solid and not allow any leaks.
For safety reasons, the crate has to be quite robust, and they only allow crates made from rigid plastic, fiberglass, metal, weld metal mesh, solid wood, or plywood (the allowance of the last two depends on the airline).
Your pet has to have ample room in their crate, to the point where they can lie down, turn & stand with ease.
The IATA itself might not require it, but quite a few airlines will turn you away unless you use metal nuts, bolts & screws to secure your kennel.
To further enhance security, you'll have to have holes on the corners of your crate of choice to allow for the fixation of cable ties.
When you're travelling domestic, you'll need to be sure that there's ventilation on at least two sides of the kennel. International travel, due to the longer journeys, requires vents on every side.
As we mentioned before, you can't have wheels attached to the crate when getting it prepared to go on the plane. They're great for moving through the airport, but once you check them in you'll have to take them off.
There are other things you'll have to know, too. Read the full list here.
Crate Training For Your Pooch When Flying
Air travel can be an intense experience for any dog, no matter how big & tough they are. Making sure that they're ready for the journey is vital for their peace of mind. It'll be good for yours, too.
PetRelocation, a company dedicated to safely moving pets across the world, has a few good tips for people crate training their dog to get ready for a flight.
Start Training Without The Crate's Top
They suggest you start the process as soon as you know you'll be travelling with them in tow. They suggest this mostly because you'll have to start the process from the ground up.
No, really, they recommend you get them used to the bottom of the crate before you attach the top. Getting them familiar with the bottom surface will make the introduction of an enclosing roof that much quicker.
Introduce Your Pup's Belongings
Throughout that process, it helps to get them to spend more and more of their time in there. Whether you decide to feed them in there, put their bed in there, or involve it in playtime, anything positive that gets them in there is the way to go.
Positive Reinforcements Are Crucial
Speaking of positive, that sort of reinforcement is pivotal in getting them to accept going inside & staying there for increasing amounts of time. When they make the move to explore, make sure to use a happy voice & let them know you're proud.
This works well into playtime. Point inside of the crate, say the word "crate," and throw their toy into the furthest corner to make sure they have to go all the way in to grab it.
Once they do so & come out, offer them their due belly rubs, yummy dog treats, and positive insistence that they're a very good boy or girl. Make sure you let them out, though, since locking them in at the end can ruin the game quick.
Be Patient And Repeat The Steps
You'll want to avoid any setbacks you can, since patience is the name of the game. The ideal time frame is a few weeks, but things can take a big longer or shorter depending on their comfort level when they're away from you.
Try keeping them in there for increasing intervals of time. It can be while you're taking out the trash or picking up the mail, then going out for a quick bite to eat, then working out for an hour or two.
You shouldn't be keeping them in there for much longer outside of an international trip, though.
Don't Crate Them For Too Long
Dogs want to run free, and if you keep them in the crate too long it can start to seem like a punishment. Getting them in after that is a nightmare.
Tips On Cleaning Your Airline Approved Dog Crate
Once you get them out of the kennel after a long flight, you might have a surprise, or several surprises, waiting for you inside. We can't stop nature, so that means we have to clean up after it.
When you've got a conventional plastic travel crate, there are a few simple things you can do to get things looking like new.
First, get your spray bottle ready, and mix up with some water and a bit of mild dish detergent, filling about 10% of the container with that. Spray down the crate and get the most intensely affected areas nice & soaked.
If you've really got a mess to work through, then you'll be advised to arm yourself with a sponge to work in the mixture.
Wipe off the area with a paper towel, and do it again if you've got more mess to get through. Once you've repeated that process to your liking, rinse off the remaining soap with water & dry off the crate.
Make sure to also take apart the crate when you do this cleaning. Things can get tricky in the seams & corners, and you won't do yourself any favors if you keep those areas concealed & hard to reach.
If your crate is past a certain point, you'll have to enlist a hose to break down the big messes before you get in to take care of the nitty gritty.
After you use the hose, you can go & grab the aforementioned detergent & water mix. If you're looking for an effective alternative, though, you can break out some Clorox wipes (a generic version would work), or even a bleach & water solution.
The exterior faces its own challenges. It might not have to deal with #1 or #2, but it can get plenty dirty without any help from them.
You can try one of the cleaning solutions or wipes, although a Mr. Clean Magic Eraser, or a generic variety, will be better suited for taking care of the deeply-ingrained dirt stains.
By the way, make sure to steer clear of any cleaning products with ammonia in them. Since it's an odorous chemical that's also present in their urine, they'll smell that and think it's okay to use the crate as a bathroom.
Whichever cleaner you use, though, you'll have to protect yourself from it. Wear gloves throughout the whole process to make sure you don't run into trouble with any corrosive chemicals.
Conclusion
You're going to have quite a few options for crates & kennels, and you'll have a lot of things to consider when you're shopping. Does it have enough room? Is it stable & sturdy enough for the plane? Will the dog have a hard time getting out?
Out of everything available, Petmate's Sky Kennel is likely to be your top choice.
It aligns with all IATA requirements as long as you get some metal nuts, screws & bolts. You'll also have plenty of size options to be sure your best friend is as comfortable, if not more comfortable, than you are in your seat.
Lastly, it proves that the best product available isn't always the most expensive. It'll be an investment, but it won't feel like one for your wallet.
---
The Review
Best Airline Approved Dog Crates