Best Air Purifiers For Pet Hair, Dander, Allergies & Odors!
While we are all aware that the quality of air outdoors isn't really ideal, most of us are oblivious about the fact that the air quality inside our homes can be poor or polluted too. According to the country's Environmental Protection Agency, there's scientific evidence that indicates that air within homes, as well as other residential buildings, can be a lot more polluted compared to outdoor air even in the most industrialized cities.
This is alarming if you're a pet owner. Although we love pets, their dander degrades indoor air quality. You may not even be allergic, but you can still be bothered by pet stuff that's floating around your home.
If you find your entire family getting sick more often, that can be an indication that you need to do something about the air quality in your home. Consider investing in a room air purifier. You have lots of options that we'll show you below, so you can select the best model that works for your needs!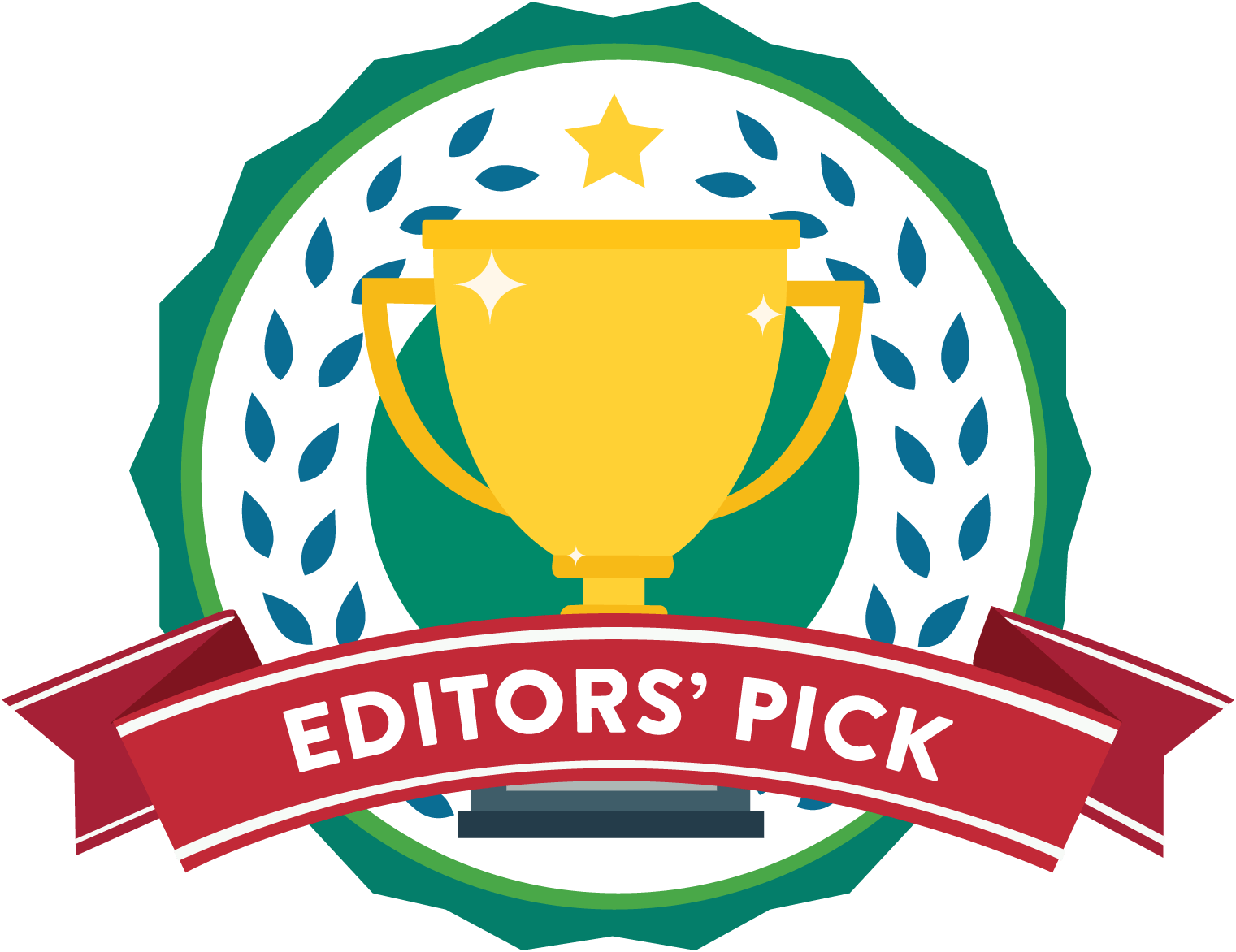 ---
The Blue Pure 211+ is perhaps the best air purifier out there, especially if you have pets in the house. It features a 3-stage filter that can remove particles of up to 0.25 microns. When comparing it to other models, it's one of the few air purifiers that can filter particles that are that small. Most can only filter out airborne undesirables of up to .30 microns.
The Blue Pure 211+ features a 3-stage process. One filter is the activated carbon, which is excellent at removing bad odors. If you have pets in the house, then you know that the furry ones tend to produce not so pleasant smells. Thankfully, the Blue Pure 211+ can help you remove foul odor and bring about a fresher and cleaner indoor air.
The other thing that's worth mentioning is that the pre-filter of the Blue Pure 211+ is washable. This is a big deal as it can significantly help reduce the long-term cost of operating the air purifier.
Key Features
Removes particles up to 0.25 microns
Can handle rooms up to 600 sq. ft. in size.
The pre-filter is washable
What do we like about it?
When it comes to the Blue Pure 211+, it's hard to find something bad. It's a very powerful air purifier mainly because it can remove pollutants up to 0.25 microns in size. It can handle rooms that are medium-sized. If you're looking for the best air purifier for people with pets, then it's hard to make a mistake if you buy the Blue Pure 211+.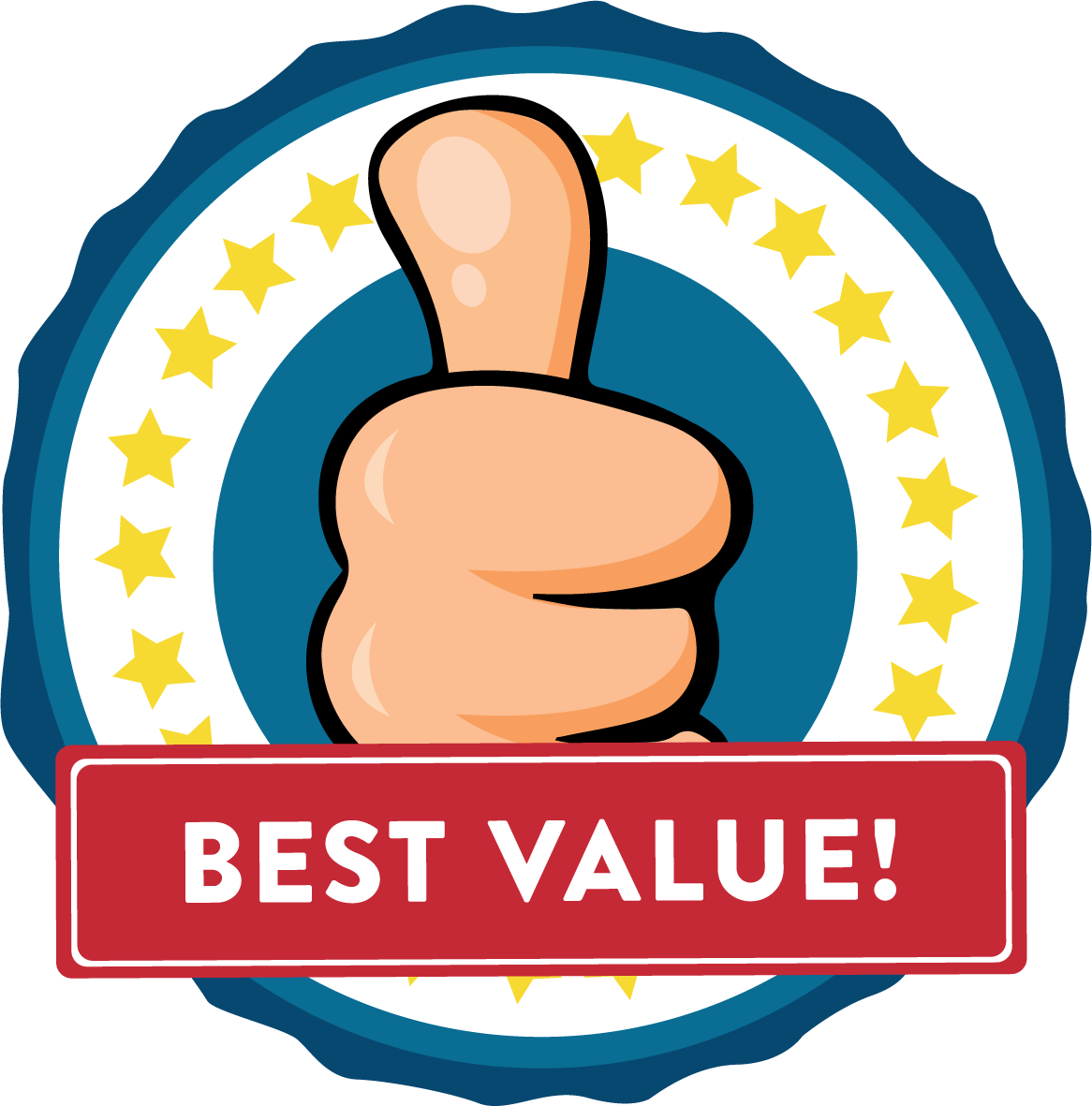 ---
This air purifier is manufactured by GermGuardian, a company that's one of the most experienced in the business. The GermGuardian AC4300 is loaded with features that you can expect from a high-quality air purifier.
This model comes with a 3-in-1 air purifying process. This is a feature that's common among GermGuardian units. The first is the pre-filter, which takes out the larger-sized particles from the air. The pre-filter also incorporates an activated carbon filter, and this allows the unit to remove undesirable odors. The second filter is the True HEPA filter, which is designed to filter out particles of up to 0.30 microns. This is the filter that removes the dust mites, pollens, allergens, and pet dander. The last filter is the UV-C Light. This step kills the airborne mold spores, viruses and bacteria through the use of an ultraviolet light bulb.
The unit only uses three fans, which makes it quieter than most of the other air purifiers in this price range.
Key Features
Features True HEPA filter
UV-C light bulb to kill off unwanted microorganisms
Only comes with three fans which makes it very quiet
What do we like about it?
When you look at the features of the GermGuardian AC4300, nothing seems to be out of the ordinary. However, when you look at the price, that's when things really change. The real strength of the GermGuardian AC4300 is that it comes with top-of-the-line features and yet the price is budget-friendly. If you're looking for a good quality air purifier and you don't have a lot of money to spend, then the GermGuardian AC4300 is perhaps the best choice.
---
The Alen BreatheSmart Classic is an air purifier that comes with a very stylish look. While the aesthetics may lean towards minimalistic, it can work in most interior design settings due to the interchangeable face design.
Aside from the looks, this air purifier is designed to handle large rooms. In fact, it can help purifier the air of rooms that are up to 1,100 square feet.
Alen BreatheSmart Classic is also a "smart" air purifier. When you set it to auto mode, it will automatically adjust the filters depending on the requirements of the room.
Key Features
Stylish and versatile
Works great for large rooms
Comes with a "smart" mode
What do we like about it?
The thing that we love about the Alen BreatheSmart Classic is the fact that it can handle large rooms. Its auto mode also allows for a more efficient air purifying.
---
Designed to help purify the air of up to 400 sq. ft., the Bissell Air400 can work well with most rooms of today. It's also a top-of-the-line item, and that means it comes with plenty of cutting-edge features.
For example, the unit incorporates a 3-stage filtration system so it can filter out most of a home's air contaminants. The unit also comes with a filter indicator that tells you when it's time to replace the filters. The design is techy, which appeals to a lot of consumers. On top of that, it's quiet when it does its thing.
Key Features
Designed for rooms up to 400 sq. ft.
Techy design
Air filter indicator
What do we like about it?
The thing that we like about the Bissell air400 is that it's a high-quality air purifier with high-end features. The air filter indicator is especially helpful to ensure that the unit is running at its optimum.
---
The Levoit LV-PUR131 is an air purifier that can easily handle pet dander, fur and more. Furthermore, it's priced modestly, so there's no need to spend a ton just to keep the air quality of the room at "very good" levels.
It also features a 3-stage filter. The first is the preliminary filter that removes the bigger particles. Then there's the true HEPA filter that eliminates the finer airborne undesirables like pet dander, mold spores and the like.
The third filter is activated carbon. This filter can significantly help remove bad odors from the room.
Key Features
Priced modestly with excellent features
Air quality indicator
3-stage filter
What do we like about it?
The Levoit LV-PUR131 has you covered with all of the major requirements for a high-quality air filter for people with pets. The thing we like about this air purifier is that it has an air quality indicator, which tells you how badly you need to clean the air.
---
The Winix 5500-2 comes in a black color, and it's loaded with plenty of features. The price is also somewhat budget-friendly.
This air purifier features a powerful filter that can remove particles up to 0.3 microns in size. It's a 3-stage filter, which means it can easily remove the undesirable airborne particles produced by your pet. Of course, it can also eliminate pollens, mold spores, and dust mites.
The Winix 5500-2 comes with a "PlasmaWave Technology". The feature is designed for indoor breakdown pollutants, chemical vapors, allergens and odors at a molecular level. This also means that harmful ozone and other byproducts are minimized.
Key Features
Priced modestly
PlasmaWave technology
4-speed fan control
What do we like about it?
The thing that we like about the Winix 5500-2 is PlasmaWave technology. This is the feature that separates it from other air purifiers. Breaking down pollutants on a molecular level is also advantageous as it minimizes the harmful byproducts. In other words, it's a safer way of neutralizing the airborne pollutants.
---
Just like most quality air purifiers, Coway AP-1512HH has a HEPA filter and a carbon filter. But, it adds a few more steps in purifying indoor air. There's an ionizer placed behind its HEPA filter and a micro-mesh layer added to the front part of its carbon layer.
The micro-mesh layer that's made of metal is tasked with catching large particles, pet hair, and dust. As for the ionizer, it charges air particles negatively so dust can settle on the floor to be dusted or vacuumed.
Furthermore, the unit is capable of detecting air pollution. This means that when it detects for half an hour that the air is already clean, it automatically stops running to help you save energy.
Key Features
4-stage filtration system
Multiple fan speeds
Highly effective
Suitable for a 361 sq. ft. room
What do we like about it?
This air purifier is one of our top choices from hundreds of different models sold online because it employs effective filtration mechanisms in removing airborne pollutants!
---
The AeraMax 300 promises to effectively remove air contaminants in large rooms that are 300 to 600 square feet. Just like the previous product, this also has a four-stage system for purification.
With its built-in sensor, it will automatically adjust the speed of the fan. There's an indicator for air quality as well with blue as clean air, amber as poor air quality, and red as extremely poor air quality.
This Energy Star-rated purifier measures a total of 8.1 x 16 x 25.1 inches, so it'll easily fit in any corner of your room. Its filter can slide in and out easily, so filter changes are quick and hassle-free. It's also a fairly quiet air purifier, so it can be switched on even during nighttime.
Key Features
Suitable for 300 to 600 sq. ft. rooms
Beneficial for asthmatic pet owners
4-stage purification
AeraSafe Antimicrobial Treatment
What do we like about it?
This product can remove almost a hundred percent of airborne particles. It's perfect for big rooms as well, so it's a good purchase if your house needs air purification.
Air Purifiers for Pets Buyer's Guide
Keeping indoor air hair-, dander-, and odor-free can be considered as a tall order, most especially if you have lots of pets. It's, therefore, a good solution to get the best purifier.
But, how do you know which one is best for your specific situation?
That's where you determine the features of air purifiers that you need. Keep on reading as we have buying tips below!
Size & Shape
Air purifiers are available in different shapes and sizes. To find out which is best for you in terms of size and shape, you first need to determine where the unit will be placed in your home. If your home is spacious, then it may not matter which model you get. However, if you think the purifier can block a room's traffic, then you need to reconsider its purchase.
Additionally, you might need the air purifier to clean different rooms within your home. In that case, you need one that's portable or lightweight.
Coverage
Even more crucial than the size of an air purifier is the machine's coverage area. This is almost always indicated in the box or product description of air purifiers, so you will be able to determine whether a unit can work in your space or not. If you use a purifier in a room that's too big, its filter won't be able to handle all the work and your purifier won't be very effective.
Purification Levels
Frequently, you will see manufacturers of air purifiers boast of several purification levels or stages with their products. Three-stage purification, which is what you can typically get, means that the unit makes use of filters to clean the air. As you know by now, there can be more stages. Anything that's more than 3 levels means the filters are added with other beneficial technologies like an ionizer or UV-C light.
The more purification levels a unit offers, the more likely it is to be more costly. Although the air purifier is going to be more expensive, we think it's worth the money as the added filters will make the unit highly effective in giving your home a cleaner air, which is essential regardless of whether you have a pet or not.
Filters
With air purifier filters, we don't suggest you settle for the standard. Instead, get a purifier that has a HEPA filter that's grouped with a carbon filter and a pre-filter, so your air purifier can destroy odor and trap hair.
A lot of filters can be reused for as long as they're taken care of properly. Most of them can be used for months with proper cleaning and maintenance, so they can definitely save you both time and money.
Fan Speed
Besides the filters, the performance of an air purifier is based on its fan as well. In order for the unit to match filtration to a room's indoor air quality, it's equipped with a fan with different speed levels. The fans of the best air purifiers have more than two speeds.
Also, the decibels that an air purifier emits depend on its fan speed. The ideal unit to get has lots of fan speed levels but can still retain a tolerable background noise.
Controls
Regardless of an air purifier's configuration, it should have controls that are user-friendly with labels, illustrations or a logical layout. There are lots of control panels that come with indicator lights to provide info regarding the settings of the machine as well as its maintenance needs. Purifiers can also be controlled remotely for your convenience.
Frequently Asked Questions
Can An Air Purifier Get Rid Of Foul Odors?
So long as the unit comes with a component called Activated Carbon filter, then it can rid of odors, most especially the ones that are a result of having pets inside a room. You can trust the filter to give a room a fresh-smelling air.
Can An Air Purifier Help With Hair That Falls Out Of My Pet?
An air purifier that makes use of a HEPA filter will be able to reduce the hair that's floating around your home as this filter can suck in animal hair and trap it, making it easier for you to maintain a cleaner home apart from enjoying a cleaner air.
What's The Best Air Purifier For Getting Rid Of Pet Hair?
All of the models featured above are great for pet hair, pet dander, and foul odor removal, especially the Blue Pure 211+ as it's powerful and it includes all the functions that are necessary for purifying indoor air.
However, if the pet hair has been lodged within your carpets and sofa, a specially designed pet vacuum is a more effective removal option.
Can All Air Purifiers Get Rid Of Pet Dander?
As long as an air purifier has a HEPA filter, then it can get rid of pet dander within a room. This specific type of filter traps microscopic particles, preventing pet dander from recirculating into the air.
Can An Air Purifier Really Work For A Pet Owner With Pet Allergies?
Yes, but only if the unit comes with a HEPA filter. It's essential, however, that your unit has a "True-HEPA" filter, instead of a HEPA-grade filter, which is an inferior version that doesn't work as well for people with a pet allergy.
How To Use An Air Purifier For Pet Hair And Dander?
After you get a purifier, there are certain things that you will be able to do so you can maximize its efficiency.
Get the most bang for your buck by following these tips:
Give The Air Purifier Space To Breathe
An air purifier needs space around it to allow for proper airflow. Keep at least 2 ft. of space on all sides as well as above the unit unless, of course, your chosen air purifier's manufacturer says otherwise. Unobstructed air circulation lets your purifier collect a larger amount of pet hair and dander from the room.
Choose A Great Location
It's common for a household pet to lounge in a certain area of your home than others. It's, therefore, the area that needs to have an air purifier.
It's best that you place the purifier close to where your dog or cat congregates. For instance, a special pet bed, a favorite corner or next to your living room couch.
Run It Around The Clock
You will be tempted to switch off your air purifier for the most part of the day to save energy. But keep in mind that an air purifier requires a constant or 24/7 operation for it to keep hair, dander, and odor from pets under control. You don't have anything to worry about cost-wise as the air purifiers featured above are all energy efficient.
Keep Windows And Doors Closed
When you're trying to purify poor air quality using an air purifier, it's important that you seal your room tight. While opening windows can seem like a great idea so particles can float outside, doing so will actually force your purifier to overwork.
When a room is tightly sealed, an air purifier becomes more effective at keeping the room 99.97% clean.
Don't Forget To Replace The Filters
Follow the recommendation of your air purifier's manufacturer on how often the internal filters must be cleaned or replaced as clogged or dirty filters can render an air purifier useless.
Conclusion
In a nutshell, the Blue Pure 211+ can be considered as the best choice for its ability to remove particles up to 0.25 microns. It's also equipped with all the essentials for an air purifier to be highly effective.
We hope this guide has helped you choose a unit that can serve all of your needs and wants as a pet owner. Having a pet doesn't have to be stressful so long as you learn the best ways to keep your home clean and healthy!
---
The Review
Best Air Purifiers For Pets