When your pooch has diarrhea, there are some foods that can help poor Fido feel better. But do take note that some foods can do more harm than good – so it's important to know what these are. Not sure what to feed your pup? Here are some of the best ones!
Bone broth is not only tasty but also soothing to your dog's upset tummy. Packed with nutrients and easy to prepare, serving it is an ideal option for your pup experiencing diarrhea to have. The next item is potatoes; white or sweet, boiled and mashed potatoes work wonders. Do the same with carrots and feed them to your furry baby to soothe its tummy.
There are a few more foods that are good to give your pup, who's got the runs. Find out more below.
8. Pumpkin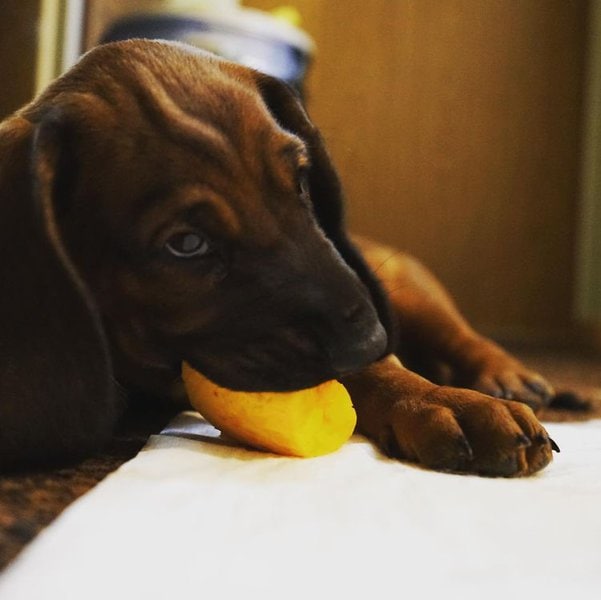 Rich in minerals and vitamins, pumpkin is a great add-on to your pup's meal when diarrhea strikes. It's also naturally sweet, which makes it appetizing for your pooch to eat. Best to make mashed pumpkin, so it's easy to digest and gentle to the tummy.
One more thing – skip the sugars and spices. These are not ideal for your pup's sensitive stomach; just keep it unseasoned and prepare it yourself instead of going for store-bought pumpkin pie filling. Just a tablespoon or a couple more should be fine, depending on your pet's size.
7. Chicken And Rice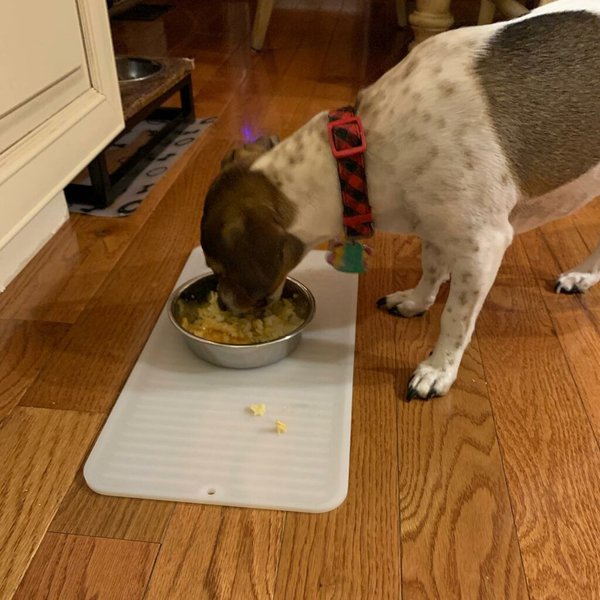 Mild and bland and soothing to the tummy, chicken and rice are an ideal combination for pups with diarrhea. It's also pretty easy and quick to prepare, so it's not much work for you. Just be sure to choose boneless and skinless chicken meat.
As for the rice, white may be more nutrient-deficient than brown, but it's bland and better for stomach upset. Again, skip the seasoning, cook the meat thoroughly and cut it into bite-sized pieces, then it's good to go.
6. Baby Food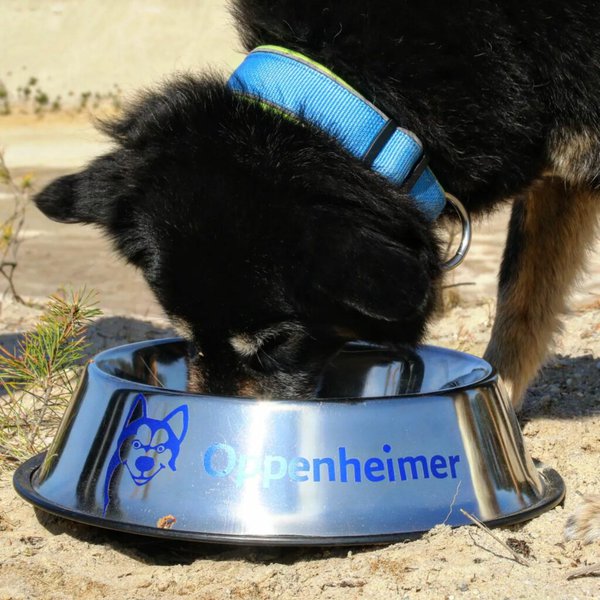 Take it from vets in emergency hospitals who give specific kinds of baby food to ailing doggos. With the easily-digestible quality of baby food, it's perfect for pups with the runs.
Not sure which baby food to get? Go for the meat-based, stage II baby food such as lamb, turkey, or chicken. Also, make sure to read the label carefully so there are no questionable ingredients, such as onion or garlic powder.
5. Prescription Dog Food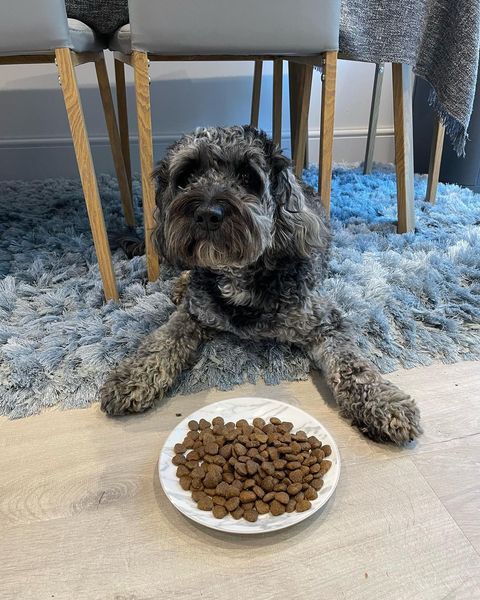 If you'd rather go for prescription dog food for diarrhea, then this should work just fine, too. There are several therapeutic lines of dog food brands that should address canine diarrhea.
Some options include the Purina Pro Plan Vet Diets Gastroenteric Formula and the Hill's I/D, to name a few. Make sure that you follow the directions indicated on the package and consult your vet when unsure about which prescription dog food to buy.
4. Shredded Turkey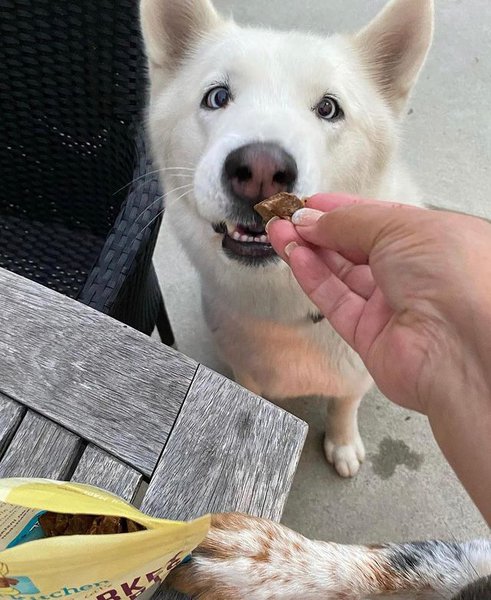 Another protein-packed food for canines suffering from diarrhea, shredded turkey is not only good for this condition but also for pups with low appetites. Go for boneless turkey meat and shred it up so it's easy to chew, swallow, and digest.
We recommend keeping it unseasoned and then boiling it to cook all the way through. With the essential amino acids, fats, minerals, and fats in turkey, it's a perfect food for pups who are feeling under the weather.
3. Boiled And Mashed Carrots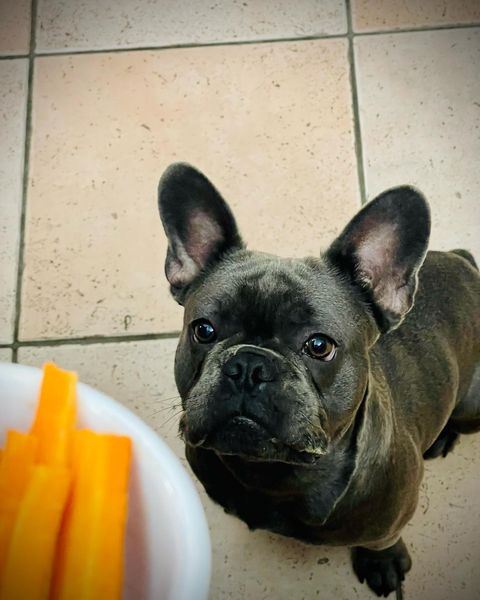 Packed with vitamin C, K, and A, carrots are also loaded with fiber and potassium. This is why this vegetable is a good choice for pooches with diarrhea since it helps replace lost minerals in the body.
It's also super easy to prepare this food. Simply wash the carrots well and remove the ends, boil and mash it up or blend until it's a puree. Let it cool and serve.
2. White Or Sweet Potatoes
And just like carrots, white or sweet potatoes are great vegetables to feed your dear Fido, who has gotten the runs. These are digestible starches packed with minerals and vitamins while soothing an upset tummy.
To prepare, just cut the potatoes up into small chunks, then bake or boil until cooked well. Avoid adding seasonings, butter, or salt. Allow to cool and feed to your pup.
1. Bone Broth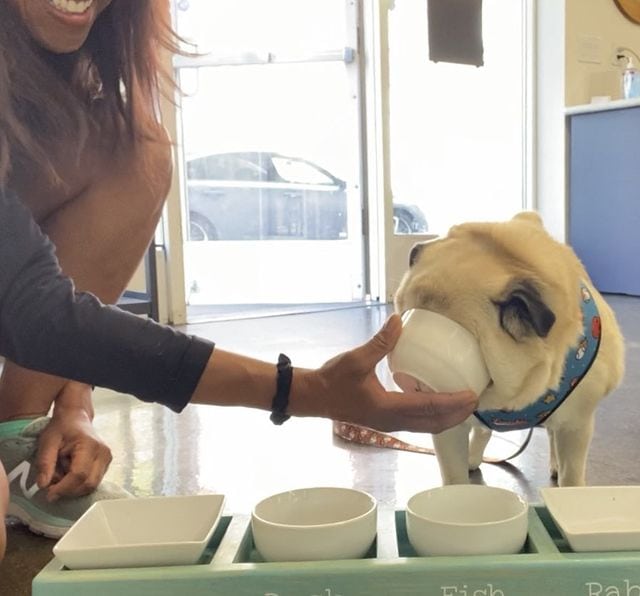 Bone broth is good for pups with stomach upset, just like for humans who suffer from diarrhea. It's a nutritious, liquid meal that helps pooches regain their strength and appetite because of a sensitive stomach.
You can also make your own bone broth at home. Fill up a crockpot with turkey or chicken bones with joints or beef marrow bones. Cover the contents with about 2 inches of water, cover with a lid and cook for 20 hours on low. Let it cool for a couple of hours in the fridge and scoop off the hardened fat that formed at the top – you can add this to your pup's food later.
---
Related Questions
---
Will Dog Diarrhea Go Away On Its Own? Acute diarrhea in canines should resolve on its own with basic home remedies in a day or two. Giving it a mix of cooked rice and boiled chicken should help its upset stomach.
How Do You Stop Diarrhea In Older Dogs? A bland diet such as mashed potatoes or carrots, as well as bone broth, should help a senior pup with diarrhea. If it does not stop the loose stool blues, be sure to contact your vet for the right medical intervention.
How Can I Harden My Dog's Poop To Pick It Up? Switch to low-fat and high-quality dog food to help firm up your dog's poop. Wet food is also the main culprit for loose stool, so you may want to gradually replace it with dry food.