Best Food For Labrador Puppies
Nurturing a Labrador puppy may be a difficult task, especially when it comes to diet. Composing a proper diet for a Labrador puppy isn't easy. But rest easy, as we have selected 9 dog foods that are suitable for lab puppies to showcase for you today.
And because we know that choosing the right dog food isn't easy, we prepared a handy buying guide for you!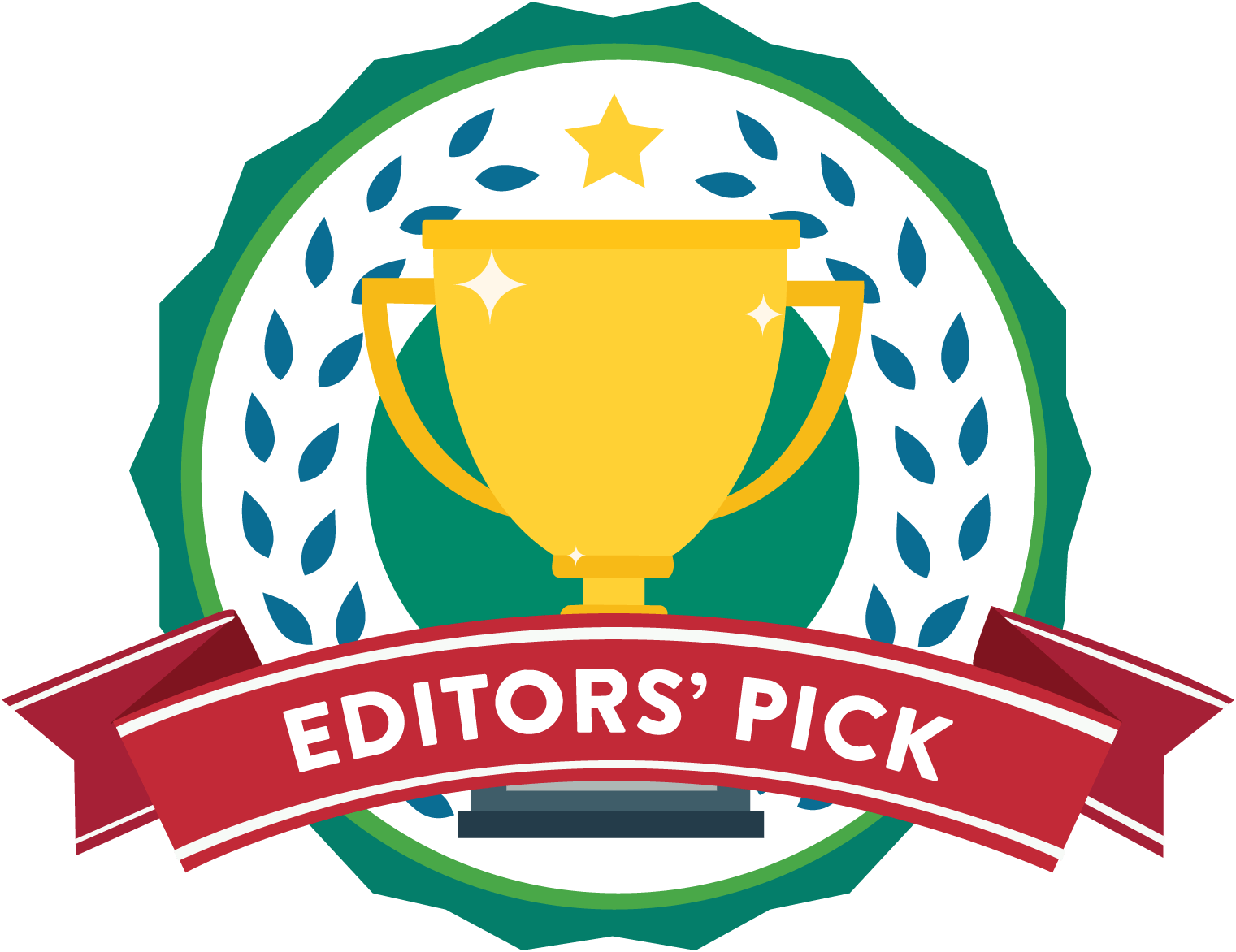 ---
We chose Purina Pro Plan dry dog food for puppies as our today's top pick. The thing that we liked about this product the most is the various formulations and package sizes available. No other puppy food on the reviews can boast such versatility.
To meet the dietary requirements and lifestyle of a wider range of dogs – including Labrador Retrievers – Purina has developed 5 formulations: Savor, Focus, Sport, Bright Mind, and Nature. Each of the formulas is available for puppies as well, which is the thing that we are looking for today.
We wouldn't choose puppy food as our top pick if it wasn't made from real ingredients. Each of the available flavors has meat as its primary ingredient, as well as omega-rich fish oil to help promote brain development and antioxidants to strengthen the immune system.
Key Features
Available in various dry formulas and flavors.
Several package options.
Includes real high-quality ingredients.
What do we like about it?
The wide range of available package sizes, flavors, and formulations should allow any Labrador owner to provide their pups with all the nutrients they need. Formulated with quality and real ingredients, Purina Pro Plan puppy food could be the food of choice for your growing Labrador.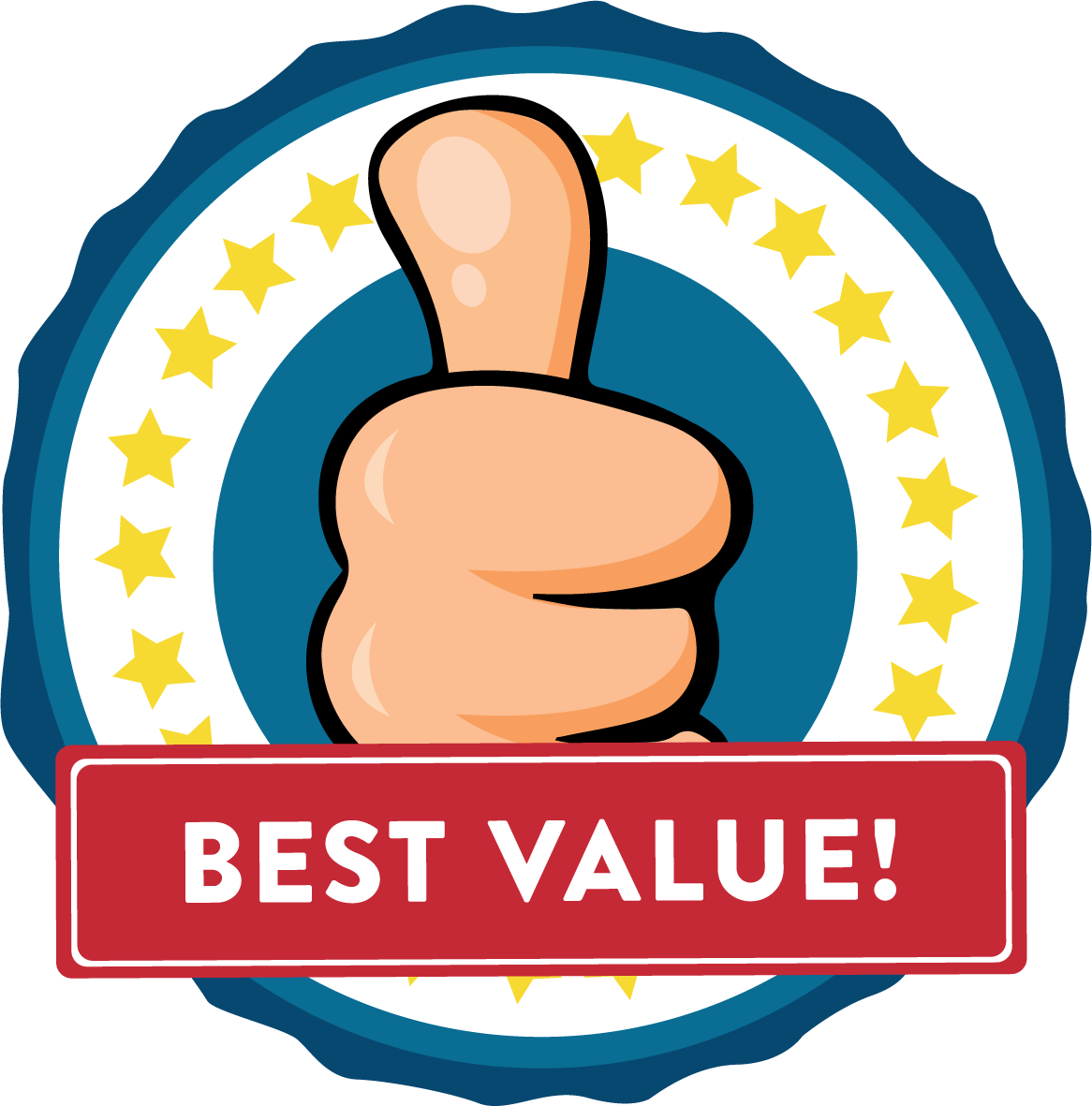 ---
Max Natural puppy dry food by Nutro may be a great pick for you if your Labrador puppy is particularly fond of chicken meat. What could make this pack even greater for you is that it offers the best value for the money!
With farm-raised chicken as its primary ingredient, Nutro Max Natural dry dog food is all made from natural ingredients. In fact, it doesn't contain corn, wheat, and soy protein – like some dog foods do – so you and your Labrador will be getting more nutritional value from this food pack.
Nutro produces their Max Natural dry food in several formulations and sizes, but their assortment isn't as wide as that of our top pick. There are formulations with no chicken or/and grain available, so you could choose them if your pup doesn't process those ingredients well.
Key Features
Farm-raised chicken as the primary ingredient.
Several formulations.
3 package sizes.
Contains no corn, wheat, or soy protein.
What do we like about it?
Thanks to its wheat-, corn, and soy-free formulation, Nutro Max Natural dry puppy food is a great option for Labrador puppies with special dietary needs. If your puppy has certain food intolerances, maybe this food pack can help you. And yeah, it also offers great value for the money, which is great for budget-oriented owners!
---
If your Labrador Retriever puppy is very picky about his food, then Royal Canin's food pack may be the right pick for him. This one is made for Labrador puppies specifically!
Possibly the most important feature of this food pack is that it is designed to promote better nutrient absorption. Its donut-shaped kibbles are designed to slow down the rate of ingestion by promoting chewing, which in its turn can improve digestion.
Ultimately, this could mean noticeably improved bone and joint development, enhanced coat and skin health, and steady growth for puppies younger than 15 months.
Key Features
Specially formulated for Labrador Retriever puppies.
The donut-shaped kibble promotes chewing.
Well-balanced formulation based on chicken.
What do we like about it?
We liked Royal Canin Labrador food for its focus on Labrador puppies. And this can really make a difference since Labradors have a unique muzzle length, jaw structure, and distinctive coats!
---
If you'd like a wider variety of flavors for your Labrador Retriever puppy, then Hill's Science Diet dry dog food may be a great pick for you.
In terms of flavors, this food pack is similar to our top pick. However, it may be better in the sense that it doesn't have various formulations for puppies: you won't have to wrap your head around different form factors of dry food.
What's much more important about this pack is that it delivers all the nutrients a Labrador puppy would need. Based on either chicken or lamb, this dry food pack includes glucosamine, chondroitin, amino acids, minerals, and vitamins.
Key Features
Several flavor options.
4 package sizes.
Made with natural and easy-to-digest ingredients.
What do we like about it?
Hill's Science Diet dry food pack not only is healthy for your puppy, but it also is convenient for you thanks to its various package sizes!
---
Diamond Naturals Real Meat Recipe dry dog food is designed for puppies who are fond of lamb meat. And since the proteins in this food pack are made with real pasture-raised lamb, it may be the best lamb meat dog food available out there.
Not only is the food in this pack flavorful, but it also is easy-to-digest thanks to the small-size kibble. If your Labrador puppy has been having problems with larger kibbles, this one may be able to help you.
Diamond dog food pack comes in three sizes – 6, 20, and 40 pounds – which should allow you to flexibly make adjustments into your buying schedule. The 40-pound pack is especially notable since it can run for a long time!
Key Features
3 package size options.
Based on real pasture-raised lamb.
Smaller & easy-to-digest kibble.
What do we like about it?
We think that this food is great for Labrador pups who have problems with consuming large kibbles. And also for puppies who love lamb meat!
---
The very first thing that is notable in Iams Proactive Health puppy food pack is that it is available in 6 sizes. This can allow you to easily manage the supplies of dog food you have at home. And besides, the smallest 3.3-pound size would allow you to try out the food before spending too much money on it.
Convenience is great, but what is more important is that this dry food packs 22 key nutrients that are found in mother's milk. Malnutrition thereby shouldn't be a problem with this dry food, regardless of the breed.
And another thing that you and your Labrador puppy may favor in this pack is that it is based on farm-raised chicken!
Key Features
6 package size options.
Based on farm-raised chicken.
Includes 22 nutrients found in mother's milk.
What do we like about it?
The thing that we liked in this pack the most is that it provides owners with a lot of options for food supply management. And yeah, it's also highly nutritious for your pup!
---
Natural Balance Limited Ingredient dry dog food has two crucial benefits that may interest you.
First of all, its kibbles are made in a form to encourage slower chewing. We reviewed another food pack with similar kibbles, and the effects of both are basically the same: they enhance digestion and absorption of the nutrients by the puppy's body.
The second benefit of this food pack is that it contains no fillers, wheat, or soy. Based on lamb meal & brown rice, it has been formulated in a way to expose dogs to as few ingredients as possible.
Key Features
Encourages slower chewing.
Based on lamb meal & brown rice.
No fillers, wheat, or soy.
2 pack sizes.
What do we like about it?
With its limited-ingredient formulation, Natural Balance food bag is a real bang for the buck. And besides, you may find that it is much more beneficial for your Labrador puppy!
---
Formulated with various ingredients like natural fibers and animal-based proteins, Eukanuba dry dog food is design – among everything else – to promote healthy digestion and nutrient absorption. If your pup happens to better react to foods with many ingredients, then this dry food pack may be a great option for you. Besides, your Labrador puppy may like its real-chicken flavor!
Offering 3 pack sizes, Eukanuba also allows the buyers to manage their dog food supplies more flexibly. They offer 5-, 16-, and 33-pound packs, so you should be able to find the right package option for you.
Key Features
Based on real chicken.
3 pack sizes.
Well-balanced formula promotes digestion.
What do we like about it?
The rich ingredient profile of Eukanuba dry dog food may help you improve your puppy's digestion and overall development. Of course, you need to be sure that he can tolerate the pack's abundance of ingredients.
---
Holistic Select Natural dry dog food may also help you with promoting your Labrador puppy's digestion. However, this one may be better in this sense than any other food pack we reviewed.
Holistic Select dry food pack includes a plethora of ingredients that can improve digestion, such as digestive enzymes & botanicals, live yogurt cultures, and natural fibers. In addition, it doesn't include wheat, wheat-gluten, or fillers which may hamper digestion in some dogs. And your Labrador pup may also like the chicken and oatmeal flavor of this pack!
Key Features
Includes digestive enzymes and botanicals.
Chicken and oatmeal recipe.
Contains no wheat or fillers.
2 package sizes.
What do we like about it?
In the end, if your puppy has digestive issues, then Holistic Select dry dog food may be able to help you thanks to the abundance of digestion-promoting ingredients in it.
Dog Food For Labs Puppies Buyer's Guide
Labrador Retriever puppies are among the most adorable pets in the world. Energetic, playful, and loving, a Labrador may be the perfect pet for your family.
However, before actually deciding to get yourself a Labrador puppy, there are certain crucial things that you will need to plan ahead.
One of them is nutrition and diet. If you don't give your pup's diet the attention it deserves, you may run into serious health problems.
Besides, Labradors have been shown to be highly prone to obesity, so you will need to keep that in mind when feeding your Labrador puppy.
To help you a little bit with choosing the right puppy food for your Labrador, we'll now discuss the key things that you should consider in dog foods.
Do You Really Need A Special Diet For Your Lab Puppy?
You may be wondering why you even need to get a specially formulated puppy food for your Labrador puppy. Dog food is dog food, so why go into such details?
The thing is that the dietary needs of puppy and adult Labradors vary drastically.
Puppies are growing rapidly, so their nutritional demands are higher than in adult dogs. They need resources to build their bones and muscles and whatnot, right?
At the same time, adult dogs are more or less in their equilibrium. They are already all grown up, and adult dog diets pursue maintaining form and weight rather than development.
We've also mentioned that Labradors are extremely prone to obesity. This is thought to be caused by the full or partial absence of an appetite-regulating gene called POMC.
Due to this, Labradors are notorious for their gluttonous character. They will eat anything from dog food to socks and rocks, and you will need to control your Labrador puppy's diet to make sure he is growing healthy.
3 Different Food Options For Labrador Puppies
Labrador puppy food generally comes in three forms – kibble (dry), biologically approved raw food (BARF), and wet. Let's now see what the benefits and disadvantages of each type are.
Dry Food (Kibble)
Dry food is widely considered to be the best for not only Labradors but any breed of dog in terms of nutritional value. Because of this, it is very popular among breeders, which is a good testimony to the quality and nutritional efficiency of dry food.
Dry food comes in the form of kibbles – small pellets that are designed to make consumption easier. All the ingredients of dry dog foods are concentrated in the kibbles.
Because kibbles are designed specifically for dogs and puppies, they can provide your Labrador with the right balance of nutrients. Thanks to this, it is rather easy to adjust a Labrador puppy's diet with dry dog food, which may make battling obesity much easier for you.
With that being said, the quality of kibbles will affect how quickly your Labrador puppy gets full.
Cheaper dog foods tend to contain plenty of fillers in them like wheat or corn. They add to the weight of the food, at the same time adding too little nutritional value to it to satisfy the hunger. Besides, they may pass through the digestive system without being absorbed too well.
Because of this, you may need to give more of the cheaper kibbles to your dog so he gets full. In a sense, low-quality dry dog foods are less cost-effective in the long-term, though their initial price is lower.
And besides, giving more low-quality kibbles to your Labrador puppy, you may increase the risk of him getting obese.
Thereby, you should only get high-quality dry dog foods. Your puppy will get full sooner, and you won't have to give him as much food. Besides, food without fillers may be easier on his digestive system.
Kibble – be it high- or low-quality – has one notable downside. It can be more boring for Labradors to eat than regular meat, so you may find that it is difficult for him to switch from regular food to dry dog food.
Biologically Approved Raw Food (BARF)
The majority of vets prefer kibble for its balanced nutritional profile. However, many veterinaries still suggest that the BARF diet may be the best option for dogs and puppies, including Labradors.
BARF can be either homemade or commercial.
Home BARF diets include raw meat, bones, as well as additions like fruit, vegetables, and raw eggs. Because of this, BARF may feel more natural and less boring to Labradors than kibble food.
Commercial BARF comes in the form of a meat-based putty and is sold either fresh or frozen.
While BARF is a possible alternative to dry food, it has some drawbacks that you should be aware of.
First of all, the raw meat in BARF diets has been found to contain infectious pathogens that may cause bacterial infections in both humans and pets.
Secondly, tweaking the nutritional value of BARF diets may be very difficult, especially with home-made diets.
As a result, making sure that your Labrador puppy is getting just the right amount of nutrients to be healthy and not to become obese becomes much more difficult.
Dry foods are much better in this sense because they have a balanced profile out of the box.
Besides, containing bones, BARF can pose a choking hazard for your Labrador puppy.
In the end, while BARF diets may be able to deliver great results if used properly, the risks and inconvenience associated with them make dry foods a much better choice for Labrador puppies.
Wet Foods
Wet foods can be very appetizing for Labrador puppies, but the bad thing about them is that they are often low in nutritional value. Most of their weight is made up of water and by-products, which also decreases cost efficiency.
And besides, wet foods can't be stored for too long once opened.
If your Labrador puppy doesn't have any conditions that make wet food the only option for him, go for other dog foods instead, preferably dry food.
Key Ingredients To Look Out For
Lab puppy foods in general can contain plenty of ingredients, but there are certain ingredients that absolutely must be in the food for your Labrador. Those key ingredients are chondroitin, glucosamine, taurine, and L-carnitine.
Chondroitin and Glucosamine
Chondroitin and glucosamine are key to ensuring proper bone and joint growth and the prevention of joint deficiencies. In fact, they've been even found to prevent arthritis in older dogs! This is because chondroitin and glucosamine are natural parts of cartilage's structure.
Needless to say, the presence of these ingredients is crucial in Labrador puppy foods. Make sure that the puppy food you are going to buy has them.
You should also know that chondroitin and glucosamine come as separate supplements. Don't buy them as supplements since Labrador foods have enough in them for you not to worry about it. Go for it only if your dog's vet recommends it.
Taurine
Taurine is an amino acid and a key component of proteins. Any amino acid is crucial for dogs – including Labradors – but taurine plays a major role in the synthesis of proteins. Without taurine, dogs will be prone to developmental deficiencies, as well as to heart disease.
Taurine occurs naturally in meat, so any food containing meat ingredients will also contain taurine. Thereby, you need to choose puppy food with adequate amounts of meat, as you probably know.
L-carnitine
L-carnitine plays a major role in the prevention of heart diseases, so it definitely is an ingredient that you should be carefully looking for. Like taurine, it is contained in meat, so again, make sure that the dog food you are getting has adequate amounts of meat.
Additional Considerations To Think About
Aside from the ingredients we mentioned above, Labrador foods may contain many other ingredients as well. Those can be various vitamins, digestive enzymes, probiotics, and many other things. And because the health condition and dietary needs of each Labrador puppy are unique, you have to pay attention to what the dog food contains.
If your puppy has any health conditions, then you should consult a vet to determine whether he will need to follow a special diet. And as a general, it is a good idea to consult a vet before getting dog food.
Remember about the various fillers that can be included in dog food. As we already mentioned, they add little value to the food. And besides, you may need to avoid them if your puppy has dietary conditions.
And most importantly, remember about the obesity proneness of Labradors. No matter what kind of food you choose, it needs to allow you to conveniently track your puppy's diet.
Conclusion
Keep Your Lab Puppy Healthy!
We've learned plenty of things today.
First of all, we reviewed 9 excellent dry food packs, with Purina Pro Plan Puppy Food being the best. If you remember, we chose it as our top pick because it had several high-quality formulations suitable for pretty much any Labrador puppy!
Then, we've dived deep into the question of choosing the best puppy food for a Labrador. Hopefully, we've been able to provide you with all the info you needed.
In the end, if you've found the right puppy food for your Labrador, then you should probably go and get it!
---
The Review
Best Puppy Food For Labs