About Bissell Vacuums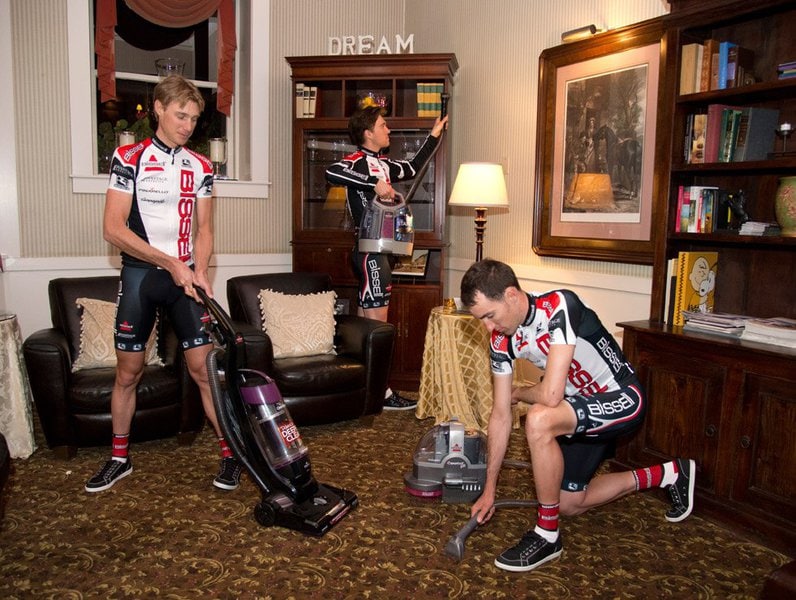 The Bissell family of vacuum cleaners has a wide variety to choose from, like Crosswave Max and Crosswave Pet Pro, among others. Bissell upright vacuums come in different models, from multi-surface cleaners, pet vacuum cleaners, and even bagless vacuum cleaners.
Founded in 1876, Bissell has since established itself as a home care brand of vacuum cleaners and floor care products. Its social presence has reached over 336,000 followers and 345,000 likes on Facebook. Lauded by Alizila for stepping into the floor cleaning gap during the pandemic, the brand has offered markets the American alternative to the vacuuming products typically shipped from countries like China.
Besides Facebook, it has garnered over 82,000 Instagram followers and 54,000 Youtube subscribers. When you need to store and charge the vacuum, a charging station and mount will keep it out of the way of your pups and family members. You can buy the vacuum cleaner range from the Bissell website or well-known stores online.
Overview Of Bissell Vacuums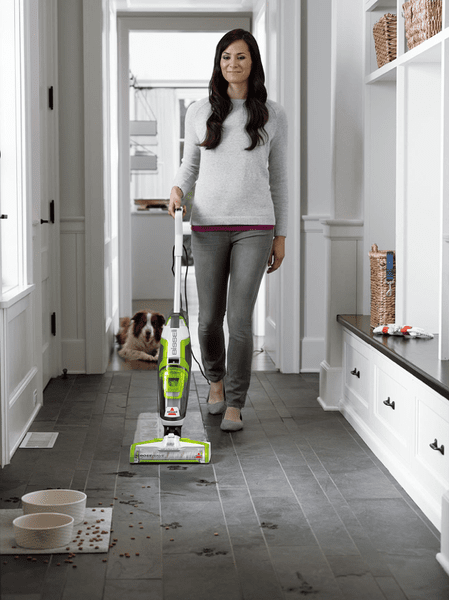 Bissell vacuums like the Iconpet and Crosswave are perfect for those with dogs at home. Options like the Iconpet convert into a handheld when you need to reach tighter spaces. The upright vacuums from Bissell, like the PowerForce Helix Bagless, are lightweight to enable you to move about your cleaning space. The Cleanview Swivel Pet Vacuum Cleaner comes with a triple action brush roll, which will clear up pet hair in your home.
Bissell is also known in the market as Bissell Homecare. This is an American company that is privately owned and is a manufacturing corporation based in Walker, Michigan, within the region of Greater Grand Rapids.
It was founded by Melville R. Bissell along with his wife, Anna. He started by developing a carpet sweeper back in 1876 and gave rise to a wide range of vacuum cleaners and floor cleaning products. It was incorporated in 1883 and had 2,500 employees. It has been profiled on The Mirror UK, Global News Canada, US News, and Crunchbase.
Bissell is a firm supporter of the Bissell Pet Foundation which aids homeless pups with proceeds from each purchase.
Pros
Specially designed to clean pet hair and dirt.
You have options between the bag and bagless vacuums.
Comes with multiple cleaners and fixtures for an effective clean.
Cleans various surfaces.
Cordless and corded options are available.
Cons
Can be quite noisy due to its turbo feature.
It might not clean many hard-to-reach places.
Certain product models of Bissell vacuums are bulky in size, and their portability may pose an issue.
Has a high price point.
How Do Bissell Vacuums Work?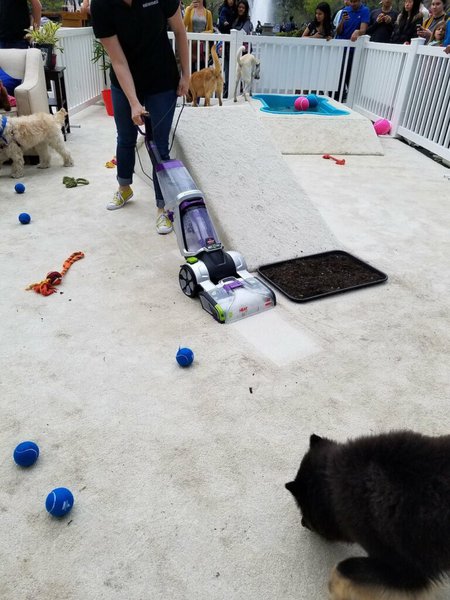 Iconpet
You can choose to use Iconpet as a handheld cleaner or use its extension to reach higher spots. The LED light works at all times when you are using the Turbobrush tool to clean surfaces or rugs. The LED crevice tool and dusting brush tool, once attached, can reach corners and in between seat cushions.
To remove dirt after cleaning, you can remove the Easy Empty Dirt Tank with CleanSlide effortlessly. The foam filter in your Iconpet vacuum cleaner is washable and can be cleaned in between vacuuming sessions.
When you need to take a break from cleaning, the parking brake mechanism keeps the Iconpet in place. Once all your cleaning work is done, the wall mount and charging station keep the vacuum safely tucked away while the Lithium-ion battery recharges. You can charge it for up to 4 hours and then use it cordless for up to 50 minutes.
Pet Hair Eraser Turbo Upright Vacuum
This is perfect for pet owners as it has a bristled brush head and cyclonic cleaning system that will take care of pet hair. It is also designed to prevent tangles and clogs on the brush. It does not have a powerful suction, but this works for pet hair.
It comes with a 2-in-1 dusting brush, a crevice tool with LED lighting, and a TurboEraser tool. All these parts let you clean different surfaces, and it protects family members with allergies thanks to its allergen-trapping system. One challenge is that it does not lie flat and may miss pet hair and dirt under furniture. While it has low suction power, the machine is rather loud and may not be great for animals with anxiety.
Bissell Iconpet Turbo Cordless Stick Vacuum Review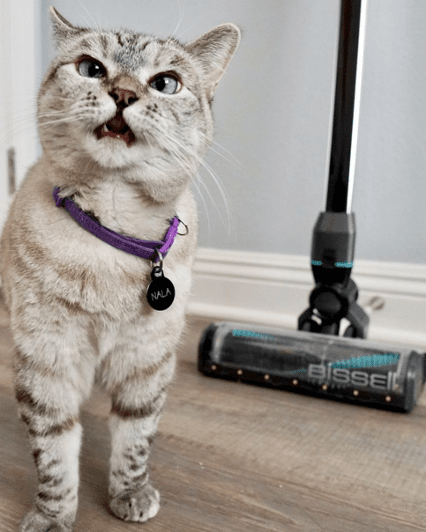 As a family with kids and a furry friend, the home gets dirty and dusty often. We needed a powerful vacuum cleaner, so we tried out the Bissell Iconpet Turbo Cordless Stick Vacuum. It is lightweight and can be used as a handheld to reach high surfaces. What I liked was the LED light at the bottom of the cleaner, which lets you see and clean all the hair and dirt. You can see under the bed for better vacuuming.
My younger daughter has slight allergies, and the allergen system helps to trap fine dust during cleaning. In fact, the kids love to help around the house and can easily and safely vacuum on their own. I am a sucker for deals and initially felt that the product was on the costly side. This is until I learn that you can enjoy a 10% discount when you sign up for Bissell updates on the website. Overall, it is a winner for my family, especially my dog.
Which Bissell Is Best For Pets?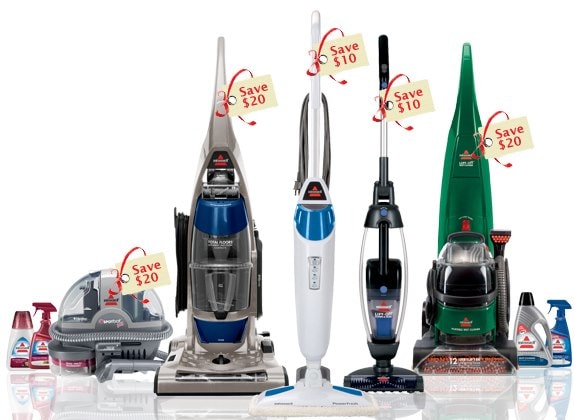 The Bissell Iconpet Turbo Cordless Stick Vacuum and the Bissell CrossWave are the best options for cleaning your doggie's hair off surfaces. The former is the best option for cleaning up dog hair. It has 3X suction power that works on surfaces as well as carpets. You can turn it into a handheld and clean up in between the lounge and car seats.
It can also reach high places like curtains and on top of cabinets. If you want to see the surfaces you are cleaning better, there is the LED light which is bright and effective.
Studies show that pets with allergies can experience itching, hair loss, and yeast infections. The Bissell Iconpet Vacuum has the Smart Seal Allergen System in place to protect those pets with allergies from fine dust.
When you need to store it, the innovative parking brake system does the trick. The best part is that you support the Bissell Pet Foundation with each Bissell product you buy, like the Iconpet Turbo Cordless Stick Vacuum.
Is The Bissell Crosswave Good With Pet Hair?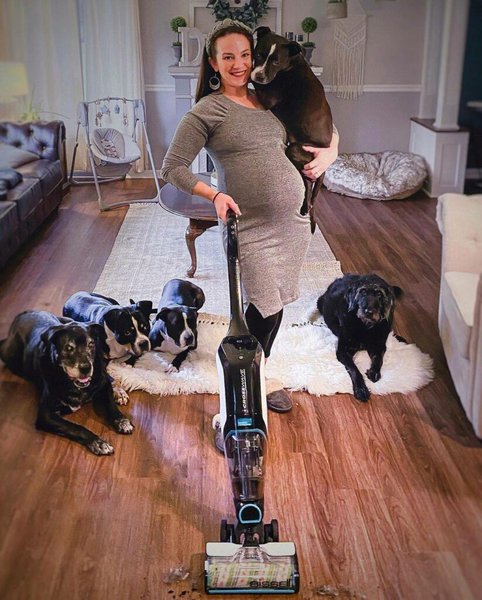 Yes, the Bissell CrossWave lets you sweep and wash the floor to keep surfaces free of dog hair. It is a multi-purpose wet-dry vacuum cleaner that can be used as a mop or a regular vacuum cleaner. You can use it to clean dog hair on carpets, smooth surfaces, tiles, or stone. It has a battery that you can use for 25 minutes uninterrupted.
If you want to use it as a mop, simply fill the tank to the required level and get to cleaning. To use it as a vacuum to get rid of pet hair, you keep the tank empty and proceed using it as usual. Remember, there is a tank partitioned to store both clean and dirty water attached to the cleaner. You should remove the clean water one to vacuum as usual.
Is Bissell Floor Cleaner Safe For Pets?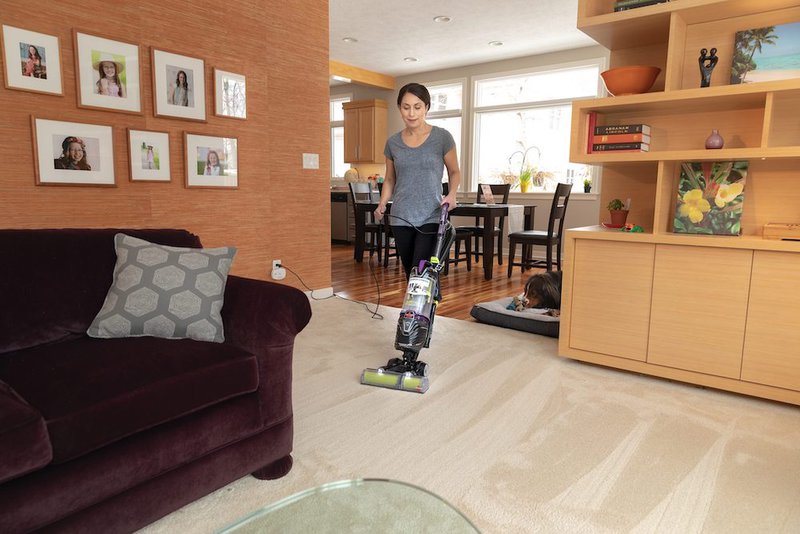 Yes, there are cleaning formulas that are safe for your furry friend. One example is Bissell's very own Pet Clean + Natural Multi-Surface formula.
This cleaning solution is plant-based and works with Spinwave spin mops and Crosswave vacuums. It is an all-in-one cleaner that will not only clean but also sterilize the floors and rugs. It can remove mud, dirt, sticky messes, and pet waste. It also comes in environmentally friendly packaging.
Who Is Bissell Vacuum For?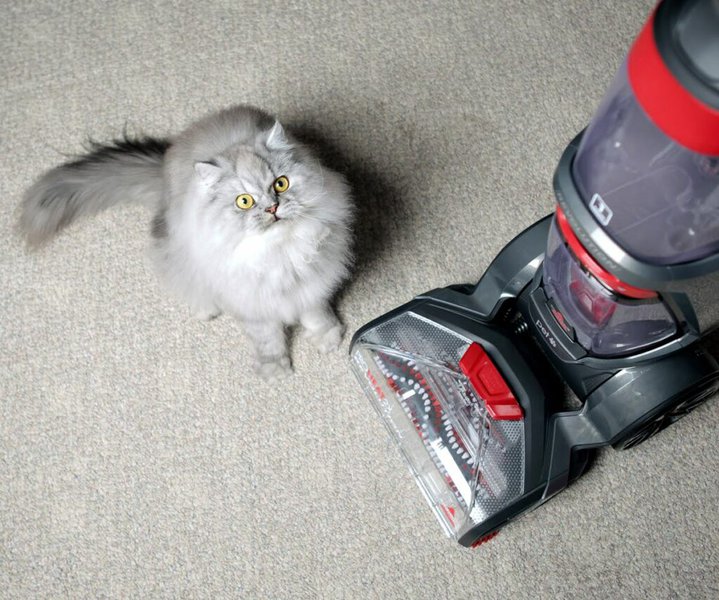 The Iconpet Turbo Cordless Stick Vacuum is perfect for dog owners and lovers. Research shows that having a dog helps with bacteria diversity in your home, which can help to regulate allergies among family members. You still need a proper cleaning system to capture dust and dirt that can affect allergic family members.
If you need to keep your home and car clean, you need the Iconpet to take care of that. It offers sufficient suction and has a tangle-free roll brush and a full-width suction foot that helps to clean corners and edges. If you need to move around the home without worrying about plugs, The 25V Lithium-ion battery lets you work for up to 50 minutes uninterrupted while cordless.
Comparison: Bissell Iconpet Turbo VS Dyson V11 Animal Vacuum
Bissell IconPet Turbo Cordless Stick Vacuum
Bissell brands come with different vacuum cleaners to choose from. Its Iconpet vacuum can be used as a handheld and has an LED light attached to let you reach dark spots. It can clean multiple surfaces and has a dusting brush that helps to reach corners.
Tangle-free brush to prevent hair wrap.
Cordless and rechargeable.
Has a mounting and charging station.
Easy Empty Dirt Tank with CleanSlide.
3X suction power.
Dyson V11 Animal Vacuum
Dyson is a vacuum brand known for its wide range of bagless vacuum cleaners. Its V11 Animal vacuum has the capability to clean different surface types and is a stick vacuum. The slim design is able to access places where pet hair can go unnoticed.
Auto-adjusting suction.
Comes with three cleaning modes.
Stick vacuum design can access hard-to-reach areas.
Wide motion thanks to the swivel head.
Lightweight and easy to store.
Charges using a wall-mounted dock.
Dirt cup that easily ejects debris.
Trigger button for operation and extension of battery power.
Similarities
Both have a Tangle-free brush to prevent hair wrap.
The Bissell Iconpet and Dyson V11 both have a mounting and charging station.
Both have dirt tanks to easily eject debris.
Both are stick vacuums.
Both can clean hard-to-reach surfaces with a crevice tool.
Differences
The Bissell Iconpet is a cordless stick vacuum, and the Dyson V11 has a trigger power button.
The Bissell Iconpet has regular suction power, while the Dyson V11 has an auto-suction feature.
The Dyson V11 is the more expensive option, coming in at about $600.
How Much Is A Bissell Vacuum?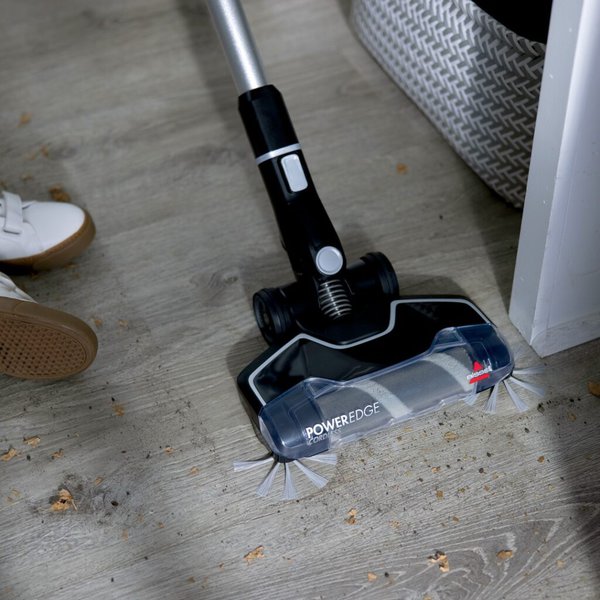 When you make your purchase from Bissell.com, you can get it at a discounted rate of $305.64 for a limited time only. Ordinarily, you will buy it for $365.64.
For example, you can get the Bissell Iconpet Turbo Cordless for about $381.99 from Walmart, where you can enjoy monthly payments of $36 per month. You can further protect your new purchase with a 3-year plan for $34 per month and a 4-year plan for $49 per month with insurance from Allstate.
You can purchase the Bissell Pet Hair Eraser Turbo Upright Vacuum for about $247, while you can purchase the cordless Bissell FeatherWeight Lightweight Stick Vacuum at about $34 from Bissell.com. This goes to show that the Bissell range of vacuum cleaners has something to suit every budget.
Bissell Vacuum Reviews: What Do Customers Think?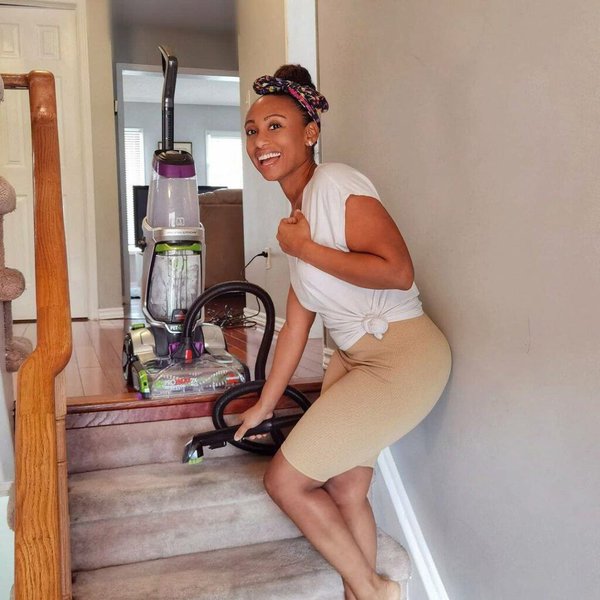 Bissell products are highly recommended, and at least two of their products appear on the list of Best Vacuum cleaners of 2022. They are recommended because they clean up pet hairs and dirt. The Bissell Iconpet Vacuum has an average Amazon ranking of 4.1 out of 5 stars from nearly 6,000 reviews.
One review said that "it has tangle-free brushes, which is great when vacuuming pet hair." The same review talked of the powerful suction power, its lightweight feature, and its ability to reach hard-to-reach places.
One thing that Bissell customers appreciate is the fact that it caters to families with allergies. One Walmart review shared by a family dealing with allergies pointed out that they were "shocked how much it picked up! It looked like wads of little lint balls, hair, and small grains of dirt swirling around."
It is great for cleaning multiple surfaces, as noted by one customer review that said," we have mixed flooring from hardwood to carpeted and indoor/outdoor dogs. This has been great to quickly follow behind them and clean up the furniture, rugs, and dog beds to keep everything clean and fresh."
On the other hand, there were several negative Amazon reviews highlighting some downsides to Bissell vacuum cleaners, such as "clumsy and unsatisfying canister removal process," "clunky charging cord," and more space is required for storage and charging.
One even questioned whether wood flooring is able to "hold up to the stiff brush" of the Bissell vacuum cleaners, resulting in scratches to the flooring.
Are Bissell Vacuum Cleaners Worth It?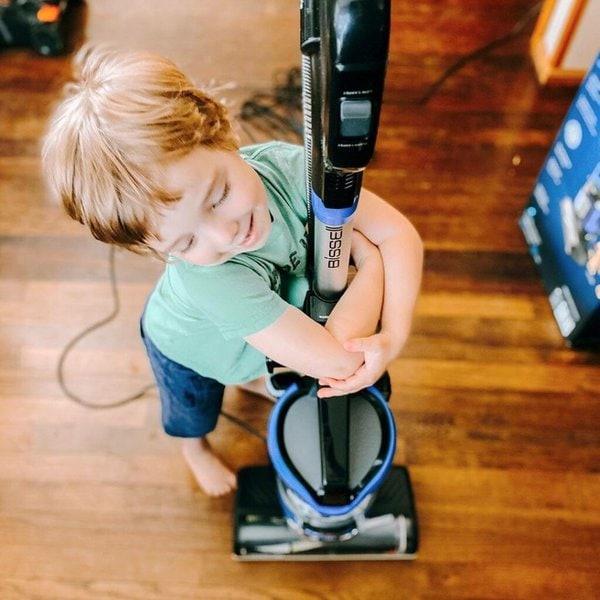 If you have dogs at home, you need a vacuum cleaner that will keep your home clean and tidy. You need cleaning appliances like the Iconpet Turbo Cordless Stick Vacuum, and it is worth it. It has all the right tools for a thorough clean.
The crevice tool and dusting brush will clean tight spaces. The Turbobrush tool cleans larger surfaces and lets you see darker spaces with the LED light. You only need to charge the 25V lithium-ion battery for 4 hours and enjoy 50 minutes of uninterrupted cleaning.
If you have pets and kids at home, the money you will spend on options like the upright pet vacuum or the Iconpet is worth it. If you can't get it in cash, there are 12-month flexible payment plan options to choose from, depending on the store you order it from. You may need to spend a little more on the cleaners, but they will serve you for a long time.
Bissell Vacuum Promotions & Discounts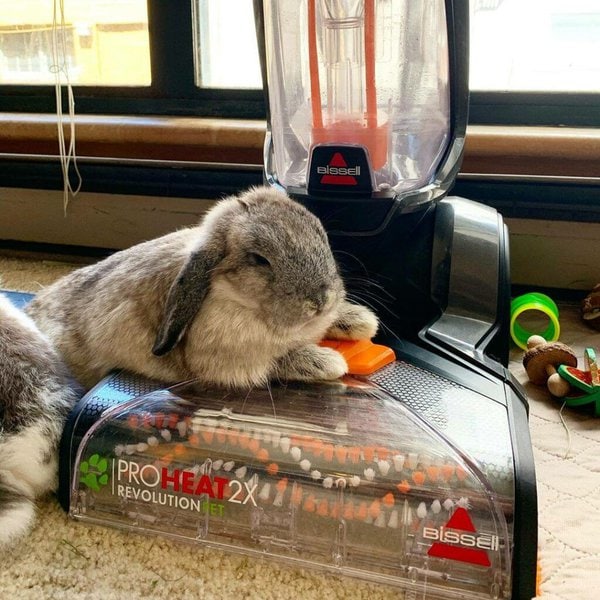 When you sign up for the latest Bissell news updates on the website, you can save 10% off your first Bissell.com purchase.
With Affirm, you can apply for interest-free payments for as low as $36 per month. At Walmart, you can get a 30-day free trial, while at Best Buy, you can enjoy a 15-day free and easy returns policy.
Where To Buy Bissell Vacuum?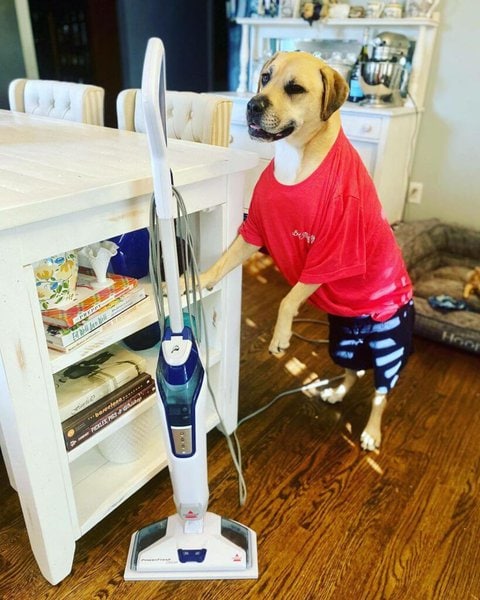 You can purchase the Bissell vacuum cleaners on the Bissell website, Amazon, Best Buy, Walmart, and other affiliate sites.
To find out more about the vacuum, log on to the Bissell website, where you can learn what cleaners and products work best with your vacuum. A site check might get you a great discount on all kinds of Bissell vacuum cleaners.
FAQs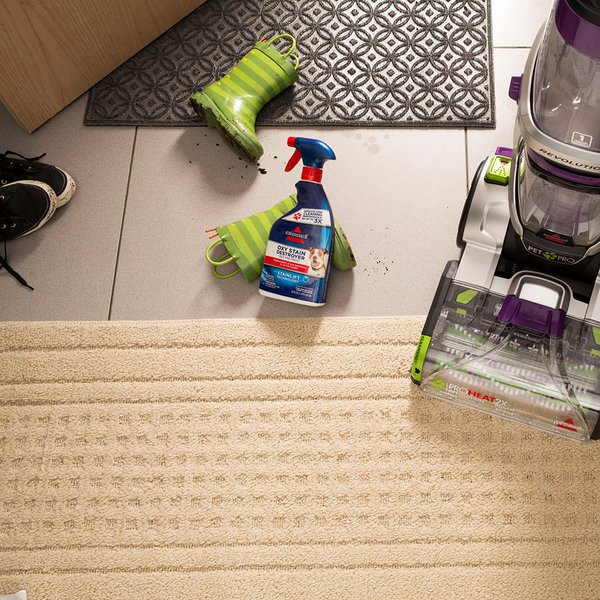 Is the Iconpet Turbo Cordless Stick Vacuum Safe For Allergies?
Yes, it is safe for use around those with allergies. It has the Smart Seal Allergen System, which effectively traps fine dust and other allergens. This helps you keep your spaces clean and lets you and your pet breathe a lot better.
Do Bissell Products Support Animal Causes?
Yes, specifically the Bissell Pet Foundation. This is an organization that protects homeless dogs. The funds come from proceeds from each vacuum cleaner purchase.
How Long Can I Use The Vacuum Cordless?
You can use the Bissell Iconpet Turbo Cordless Stick Vacuum for up to 50 minutes in cordless mode. This is thanks to its powerful 25V lithium-ion battery.
How To Contact Bissell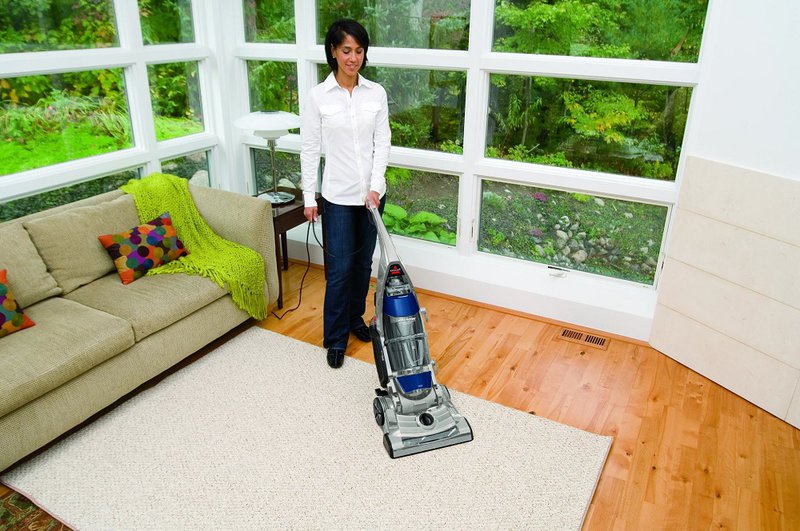 For inquiries unrelated to Bissell Products, you can contact the company via:
Phone Number: Send a text to (833) 470-1876
Email Address: Send an email via https://support.bissell.com/app/ask
Physical Address: 2345 Walker Avenue, Northwest Grand Rapids, MI 49544, USA
Social Media Platforms: