A blind, elderly Golden Retriever was found on July 5, 2022, after missing for three weeks in Sitka, Alaska. Construction workers found Lulu, the dog, in a bush after mistaking her for a bear.
The Kubacki family, who owns Lulu, was filled with overwhelming delight when they were informed of the good news.
Ted Kubacki, the father of the family, said the dog means everything to them. "I have five daughters, and they're 4 to 13 years old, so they've spent every day of their life with that dog," he said.
Lulu was taken back home and reunited with the family on July 7. Ted, together with his wife, Rebecca, and their daughters, Ella, Viola, Star, Lazaria, and Olive, all welcomed and embraced the Golden Retriever and received profuse licks from the grateful dog.
Wandering Dog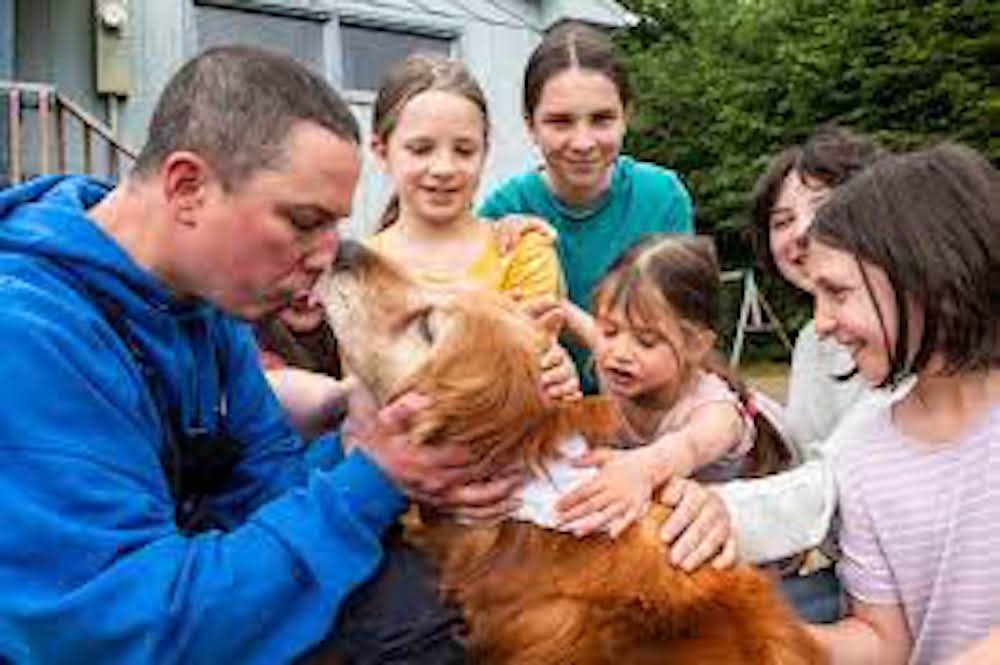 The Golden Retriever got lost on June 18, 2022, when it wandered off and never returned home. The family tried to search for her for weeks and almost gave up. "She's just so helpless, and you kind of imagined that she can't get real far because she can't see," Ted said.
One time, a prank text message was even sent to Ted. "We put the kids to bed and got a text saying, 'We found your dog,' or 'I have your dog,' and we're like, 'Oh my God, this is incredible," Ted recounted. But, the person texted back and said it was just a joke. "This happened, yeah, that was all part of this terrible story," he said.
Then one day, Ted received a call saying their dog had been found. A construction crew found Lulu lying in a salmonberry bush, barely alive, beside a road not far from the Kubacki house.
Ted said the crew first thought it was a bear, but when they found out that it was a dog, they retrieved and saved it. He immediately called his wife to tell her the welcome news. "She just starts yelling, then she yells to the kids. And I just hear them screaming like crazy," he said.
Recovering Dog
When Lulu was found, she was dehydrated and dirty with lots of fur matting. She also lost a lot of weight, dropping from 80 lbs to barely 60 lbs.
Ted said that he expected Lulu to jump up in joy when he visited her at the veterinarian, but the dog couldn't even hold her head up. "She'd been through the wringer," he said.
Lulu recovered in the clinic with food and rest. After a day, Ted said, "she propped herself up on her front paws by herself, like nestled into me and gave me a kiss and wagged her tail, and it was just so great." Soon, Lulu was able to get up on her feet.
Now that Lulu is back home, Ted said that he and his family are very grateful for the help their Sitka community has given them. He was worried at first that the hospital bills would be too much for him to afford. Fortunately, his neighbors were able to raise enough money to pay for Lulu's recovery.