As a dog owner, one of the best things you can do for yourself and your pooch is to regularly groom your four-legged furry friend. Nonetheless, there are situations where you may not be able to do this as much as you want. Due to your busy schedule, you might need someone to help you take care of your canine while you are away, which is the reason you need dog boarding services.
Dog boarding centers are lifesavers, especially when you need to be away from your dog and when you have found the right one to care for your pooch with the same passion. Such places near your place of living are also your best bet because it cuts down the stress your dog experiences during traveling. With a strategy and the right information, you can achieve this effortlessly.
Most companies that offer dog boarding services also offer grooming services. Therefore, your dog will not only find a temporal home but will enjoy quality grooming while you are away. In this article, we will discuss some important factors you need to consider when finding local dog boarding facilities.
Do Dogs Enjoy Being Boarded?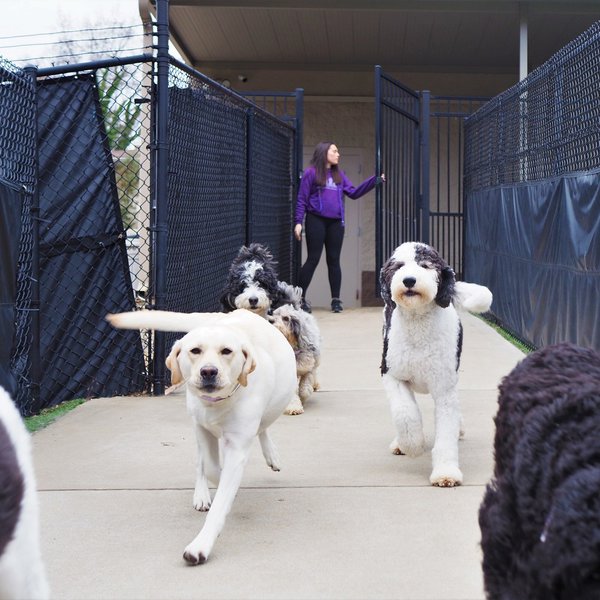 Adequate mental stimulation and exercise await dogs in boarding kernels. Therefore, do not be surprised that your dog settles quickly and returns home happier after the experience.
Do Dogs Get Scared In Boarding?
When dogs eventually settle at boarding kernels, they thoroughly enjoy the experience. However, they may become anxious at first, especially those being boarded for the first time, and they can react in the same manner to an unfamiliar environment.
Some pooches become withdrawn as a coping mechanism before they eventually adjust to the new place. Experienced boarding centers are aware of the possible challenges and will help your dog settle in no time.
Do Dogs Miss Their Owners When They Are Boarded?
It is normal and expected that your four-legged furry friend would miss you at first. Your pooch will struggle to see you go and choose not to play out of frustration. Nonetheless, experienced professionals know what to do to help your dog adjust eventually.
What Should I Look For In A Dog Kennel?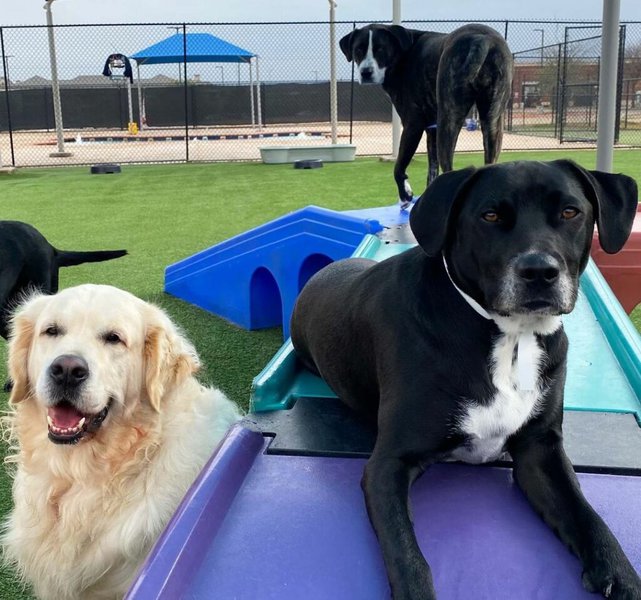 There are several aspects to consider when looking for a dog kennel or a boarding center to care for your dog while you are away. For this, we have compiled a dog boarding checklist to help you out. This approach will enable you to know the factors to consider when you are searching for such a facility nearby.
To Schedule A Visit For You And Your Dog
After identifying the closest dog boarding facility around you, you will have to schedule a visit to the place. This decision will enable you to inspect the facility before deciding whether it is worth your time or not. During this visit, you are like an inspector trying to evaluate the center. Ensure that you are not sentimental about giving your pooch the best boarding experience.
It is great to read online reviews to know the boarding center that meets your standard. This approach will reduce the risk of wasting time moving from one place to the other in search of the best facility for your pooch. Despite this strategy, you will never be able to determine a good fit until you visit the place.
Do Due Diligence
During your visit, it is critical that you inspect the environment to ensure that it is safe and conducive for your four-legged furry friend. Another important thing to do is to find out about the certification of the center. Is the organization a member of a professional body? It is also vital that you consider how many repeat customers they have.
It is a red flag if a boarding company does not have customers that are willing to refer others to its establishment. It is recommended that you do not ignore it. Furthermore, it is always better that you take your pooch to facilities that have been in the business for at least five years.
Find Out About Immunization Requirements
The last thing you want is for your dog to be infected while staying at a boarding facility. Therefore, it is essential that you find out about the immunization requirements of the place.
If it is shabby, it is best that you find a better place for your canine. One of the safety measures that must be adopted by any standard boarding center is the immunization of the pets at its disposal. Certain U.S. states, using Florida as an example, legally require all dogs to be vaccinated such that boarding centers will often have to determine the vaccination status of your pooch before admission.
Some establishments may offer vaccination services, especially animal clinics, and you can consider getting your dog vaccinated there before boarding. If you find a hospital that offers veterinary services that also offer boarding services, you can be sure that your dog is in safe hands.
Keep An Eye Out For Clean, Secure, And Sanitary Conditions
It is inevitable that your pooch will be allowed some level of freedom while at the boarding facility. Therefore, it is important that you consider the sanitary conditions of the place. If it does not meet your standard, it is recommended that you take your canine somewhere else. A dirty boarding facility is a grooming ground for infections.
If your dog has allergies, an unhealthy boarding facility will only complicate the health condition of such pooches. Therefore, it is not recommended that you consider a place that has furs and other allergens flying around. Even if your dog is not allergic to these substances, the fact that an organization is careless to this extent is a red flag.
Meet The Caretakers And Observe How They Interact With Your Dog
Indeed, no boarding center will be able to take care of your dog as you. Nonetheless, it must be evident from the onset that the caretakers care about your dog. Notice any form of hostile or snobbish reception. Ensure that you find a place full of passionate caretakers who cares for the welfare of your pooch.
You can evaluate the boarding experience of your dog by observing the first impression of the caretakers. Did they ask you about the name of your pooch? Are they warm toward your canine? Anything less than these minimum requirements is a cause for alarm. If the caretakers are not welcoming to your dog in your presence, they cannot do it in your absence.
Take Stock Of Provisions Made For The Comfort Of Boarders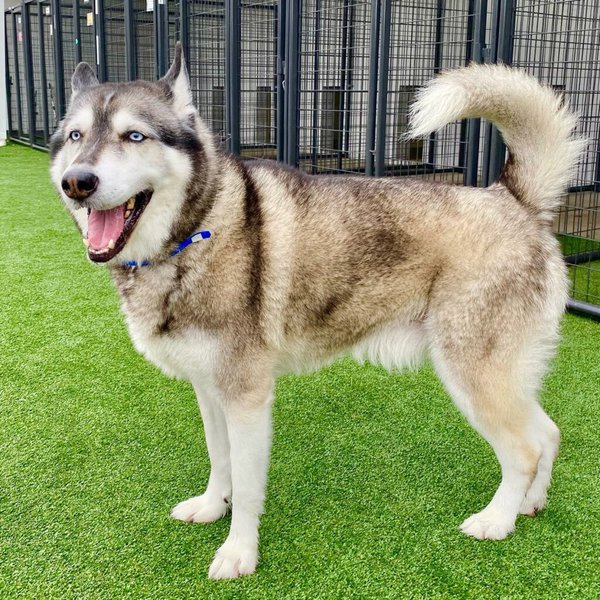 Some of the essential provisions that should be available in any standard boarding facility include ventilation, shelter, drinking water, and temperature control. These provisions are necessary for the comfort of the dogs being boarded. You want your dog to feel at home during the period of staying with the caretakers. So, these provisions are essential.
If the place is not comfortable for your dog, the caretakers will have a torrid time with your pooch. You do not want a situation where your pooch is cranky and make grooming complicated while you are away. Therefore, ensure that your canine has the necessities for a comfortable and enjoyable experience.
What Happens If Your Dog Has Healthcare Needs Or Emergencies?
It is vital that your dog does not have any niggling health challenges before staying at a boarding center. Nonetheless, the fact that your pooch is healthy does not mean that the occurrence of a health emergency is impossible. Therefore, it is important that you find out the provisions of the boarding facility for the healthcare needs of the boarders.
The need to find a veterinary clinic that offers boarding services should be a priority. Such centers have what it takes to take care of the basic health needs of your dog. They are also capable of dealing with complicated health situations, making them the best bet for your pooch.
Evaluate The Staffing Situation
You cannot separate the staffing situation of a boarding facility from the boarding experience of your dog. Consequently, it is vital that you assess the staffing situation of the place. Is the center adequately staffed? Are the employees certified and experienced in handling dogs? The answer to these questions determines whether the place is worthwhile or not.
It is impossible for a facility that is understaffed to have what it takes to take care of your pooch. The caretakers of a boarding center will find it challenging to give the dogs at their disposal the care and attention they deserve when they have too many dogs to handle.
Observe The Handling Of The Dogs
How do the caretakers handle the current boarders? The handling of the dogs already in the place gives you clues regarding how they will also handle your pooch.
Therefore, if you notice any form of mishandling, it is recommended that you go elsewhere. Pay attention to the body language of the handlers.
It is recommended that you do not overlook any form of cynicism displayed by the caretakers. Do not expect them to treat your pooch differently from the way they handle the dogs currently boarded.
How Much Does Dog Boarding Cost?
Dog boarding costs depend on various factors. They include the locality, the quality of services, and the number of days your pooch will spend in the facility.
The Daily/Nightly Rates And Inclusions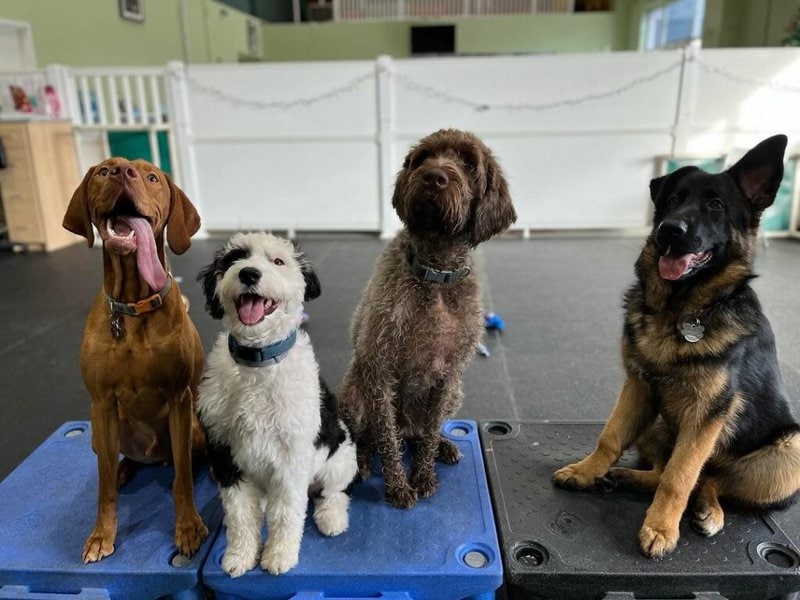 Despite the quality of services of some boarding facilities, their pricing can be rather steep. So, it is important that you find out about the daily and nightly rates of the center before dropping your dog off. It is highly recommended that you find out before bringing your pooch to avoid being forced to spend beyond your budget.
Apart from the daily/nightly rate, some centers charge extra for individual attention, walks, bathing, and medications. Find out if these services are included in the daily/nightly rate or charged separately to know how to prepare for payment. If the services are separated, pay for the essential ones.
The Form Of Payment
Once you are conversant with what the center charges, what you need to do next is to find out about the structure of payment. Find out whether they accept cash or bank transfer. Do not be shocked if you find out that some savvy facilities accept Bitcoin.
You also need to know whether you should pay when you bring your pooch to the boarding center or pay later when you return to pick your dog up.
It is also important that you find out about the checkout time so that you don't arrive late. You should be aware of the penalty involved if you are late.
Cancellation Policy And Penalty For Late Cancellations
In some boarding facilities, you must register your dog before acceptance. If you intend to patronize such centers, it is vital that you find out about their cancellation policy. You need to know whether there is a penalty for cancellation or late cancellations. 
This approach will help you to avoid waste of money. If there are penalties for cancellation, you will have to think twice before registering your dog in case you have reasons to change your mind later. In such situations, you will not lose your money if the company will not charge you for canceling the booking.
How Do I Prepare My Dog For Boarding Kennels?
It is vital that you prepare your dog for boarding, especially if your pooch has never had the experience previously. The following tips will help you in this regard.
Consider A Short Overnight Stay
For first-time boarders, it is vital that such dogs familiarize themselves with the boarding environment. This approach enables such dogs to adapt to new surroundings. When your pooch is in a new place, you may observe signs of anxiety. In most cases, experienced caretakers know what to do to make your four-legged furry friend settle in a new place.
Yet, letting your dog stay briefly in a boarding facility increases the chances of seamless adaptation. This is important, especially if you want your pooch to stay in the facility for some days. A short overnight stay before them will come in handy.
What Should I Pack For My Dog Overnight?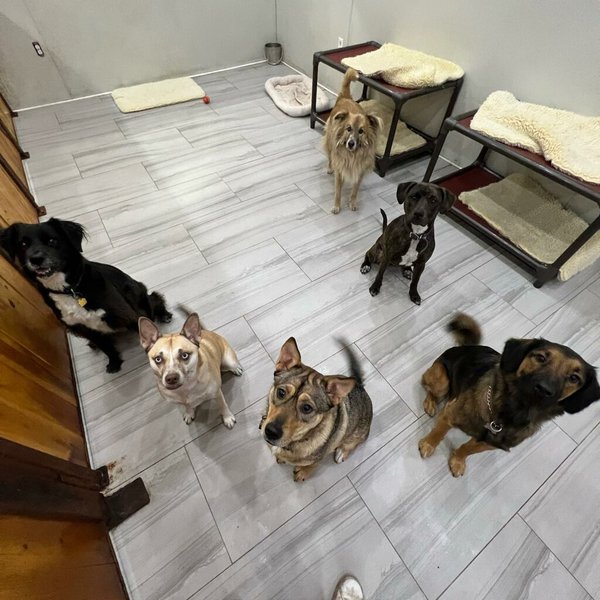 Just like human beings, dogs are sensitive to new environments. They may struggle to adapt unless they find certain similar features to their home in the new place.
Therefore, it is critical that you bring all the things your pooch will need before coming to the boarding facility. When your canine notice that the food, favorite toys, and beds found at home is available at the center, it makes adaptation easier.
Therefore, ensure you are ready before bringing your pooch to the place. Avoid any situation that may make you need to return home to get some things your pooch needs.
Be ready for everything, including the health status and the family veterinarian's information of your canine.
Leave Up-To-Date Contact Information
Finally, also ensure that you make it easy for the management of the facility to reach you in case they have reasons to do so. Ensure that you give them your up-to-date contact information.
In case you have an emergency contact, let that have it too. This approach ensures that the caretakers will be able to reach you in case of an emergency. They may need to do some things for your dog that requires your consent. So, ensure that you take care of this aspect.