A group of 40 puppies transported to San Diego, California, from Louisiana met an accident on a highway in Longview, Texas, early Tuesday morning, December 20, 2022.
The driver, including 38 of the puppies, survived the accident, with two unfortunate puppies losing their lives.
The puppies were en route to the Helen Woodward Animal Center in Rancho Santa Fe when the van they were in flipped on the highway.
Renee Rasko, the animal shelter's Vice President of Development, said that they were in shock and had never experienced such an accident in the 23 years they had been operating.
"We've all been so fortunate to just expect that each transport will arrive safely. There is so much care put into these journeys by the participating shelters and the transportation companies who do all of this for the love of the animals," she said.
Early Morning Accident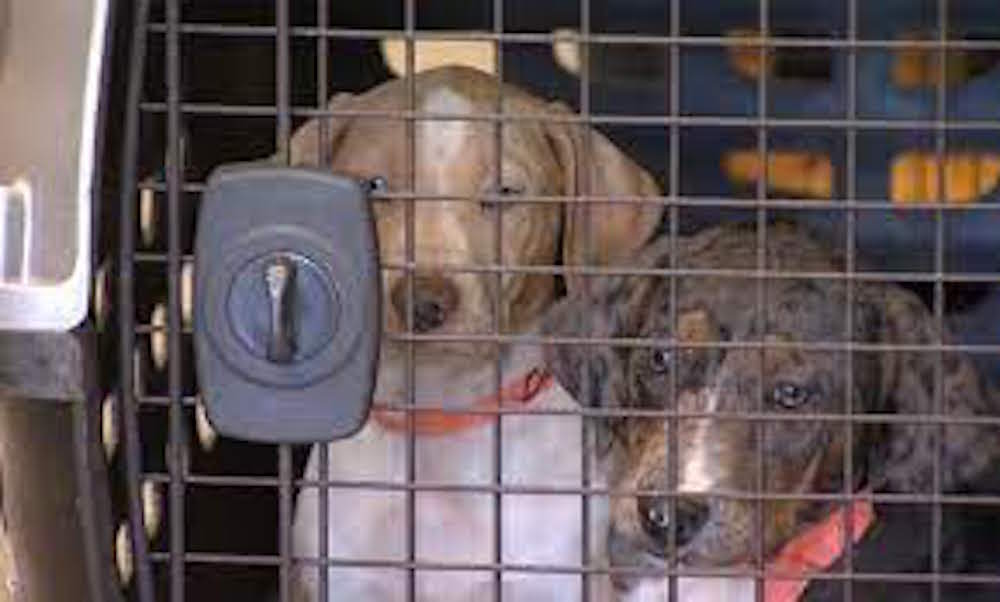 According to the authorities, the accident happened between 12:30 am and 1 am on Interstate 20 (I-20) near Longview, about 130 miles east of Dallas. The transport van was carrying 40 puppies of different breeds from the Heart of Louisiana Humane Society shelter.
The driver was on his way to a hotel to rest for the night when the van hit the central median. He lost control of the vehicle, causing it to flip and skid across the asphalt on its side while attempting to over-correct.
The driver immediately called 911, and the police and the Longview Fire Department Station 3 closed down the highway as they flipped the van upright to tow it to the fire station.
The firemen assessed the condition of each puppy with additional help coming from emergency veterinarians.
The Lucky 38
The Louisiana shelter confirmed that two of the puppies, named Winslow and Weslee, did not survive the accident.
The other 38 puppies arrived successfully in California the following day and were given additional health checks, with one puppy suffering from a broken leg and another with some head trauma.
Kendall Schulz, director of the Helen Woodward Adoption Services, said that they are "incredibly moved by the severity of the accident and the miracle of how many of them not only survived but were safe from injury."
"We put all of our hearts into looking after orphan pets, but I sincerely feel that something greater was looking out for them," she added.
Puppies who are found healthy are ready to be adopted as soon as the Christmas weekend.
The Heart of Louisiana Humane Society and the Helen Woodward Animal Center has partnered since 2020, involving more than 40 animal transfers and around 2,000 pets from different shelters. More than 90% of pets taken to the Helen Woodward Animal Center came from overcrowded shelters and open-access facilities where euthanasia is sometimes the only option to control the pet population.