A black Labrador Retriever mix named Luigi, who was lost for 29 days in Minnesota's Boundary Waters Canoe Area Wilderness, was found and is now safely back with his family.
Owners Zane Brunette and Max McKernan of Minneapolis were on a camping trip on June 25, 2022, with two other friends when 6-year-old Luigi got separated from the group on the first day of their camping trip.
Brunette recounted that their group was just getting ready to start their 10-day trip when Luigi got lost. "We lost him up by the Kawasachong Lake, and there was a busy crazy portage. We thought he was with the lead person," he said.
3-Day Search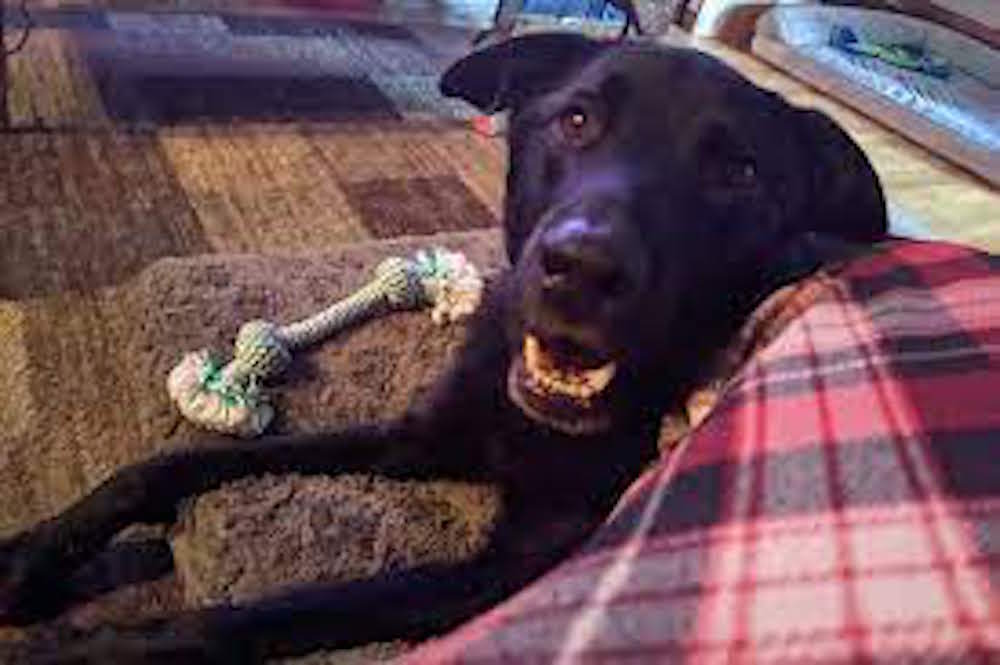 The owner suspected that a group of suspicious people had tried to lure his dog away on the Sawbill Trail. "I think they wanted him. I think they were going to keep him," he said. Before he realized Luigi was gone, it was too late.
Brunette said that he went to the highest point in the area and yelled for Luigi, but the dog never returned. They continued to search for six more hours around the camp. "I was just completely in shock, so I just kept going," he said.
The group set up camp in the area for three days and distributed fliers, and even placed "greasy pans" to attract their dog.
When they were certain they wouldn't find Luigi in the camp area, they decided to post pictures of Luigi in other areas of the Boundary Waters, mainly in post offices and sheriff's offices. They also created a social media page hoping someone would find their dog.
Luigi Found
All of Brunette's efforts seemed to have worked when a woman named Marit Warren saw Luigi outside her cabin at Loon Lake Lodge, which is 30 miles away from where the dog was lost.
Warren tried luring Luigi with cheeses, but it was a little scared at first. Eventually, after 20 minutes, the dog warmed up to her and started to accept her offer.
She then called the Cook County Sheriff's Office, where a dispatch officer recalled a poster of Luigi. They then sent a photo to Brunette to verify if it was indeed his dog.
Brunette then immediately hopped into his car and drove for hours to reunite with Luigi. "He just ran directly into my arms, and I just cried with him. He just kept whining and crying, and then I just held him; he was so thin," he said.
Luigi lost around 20 lbs and suffered from several broken toenails and other minor injuries.
Not much is known about how Luigi survived his ordeal in the rugged canoe country wilderness. The distance he traveled just seemed incredible for Brunette while only sustaining a few minor scratches. He suspects that Luigi either escaped or was abandoned by his captors.
Brunette said that he is just thankful that Marit found Luigi. "She was the right person for him. I'm eternally grateful," he said.