Havanese dogs boast a silky, low-shedding, thick coat that adds to their charms. Wavy, straight, or curly, these dogs have gorgeous coats that are easily the envy of everyone at the dog park! No wonder there are several ideas for Havanese haircuts to enhance their looks.
The classic Full Show Coat never gets old, especially for owners who prefer the traditional look for their pooch. But the Top Knot Trim combined with those adorable clips adds bling to their locks. For a minimalist style, though, the Teddy Bear Cut does not disappoint.
If your pup is ready for a makeover, these stylish Havanese haircuts are a good place to start for trendy styles. Check them out here and see which style works best for your doggo.
11. Full Show Coat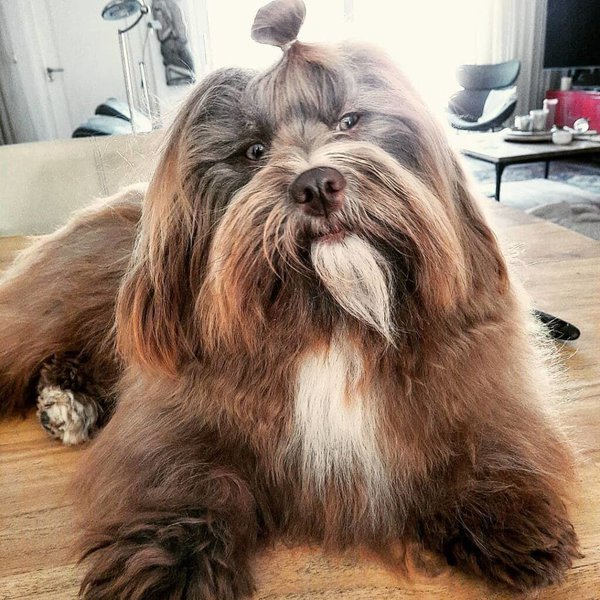 For those who are huge fans of fancy, frilly, and extra fluffy, the Full Show Coat is a popular option for a Havanese haircut. It's a long hairstyle with a lot of waves and volume, which also lends a natural look to it.
Gorgeous as it may be, this haircut is not for all. It's the most high-maintenance style among the others on our list. But if you're up for the challenge and you want to make your pooch a head-turner, the Full Show Coat is a clear winner.
10. Top Knot Trim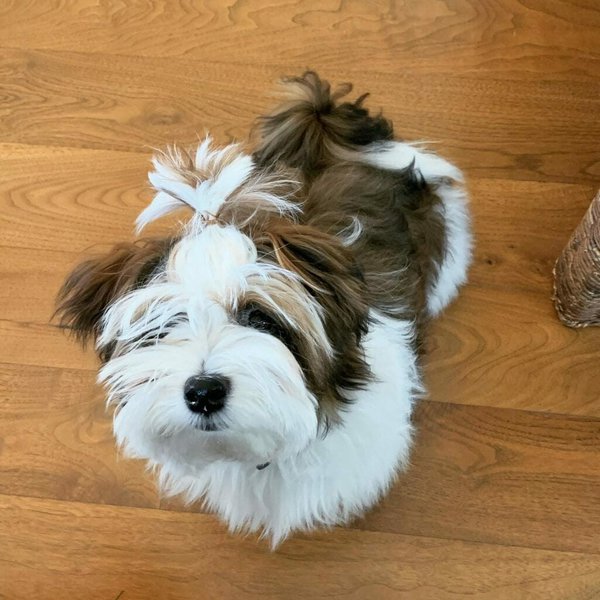 A topknot on a Havanese is simply charming. You can choose from different types of clips and barrettes to put on your pup's top knot, which is part of this style's appeal.
For the Top Knot Trim, you want to keep the top of the head long enough to pull into a ponytail or bun. Then, finish off with some bling from a clip, and your pooch is an instant fashion icon!
9. Au Naturel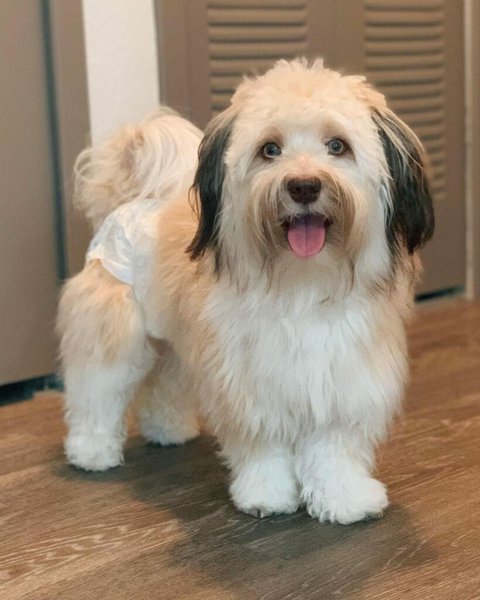 When you want to keep your pet's coat simple yet classy, the Au Naturel style is a clear go-to. It's all about keeping the hair wavy as they are and at a medium length.
We recommend this Havanese haircut during the cooler months to keep your pooch warm. But summer may be too intense for a coat this thick and wavy. So, a shorter version of this cut would be a better choice.
8. Buzz Cut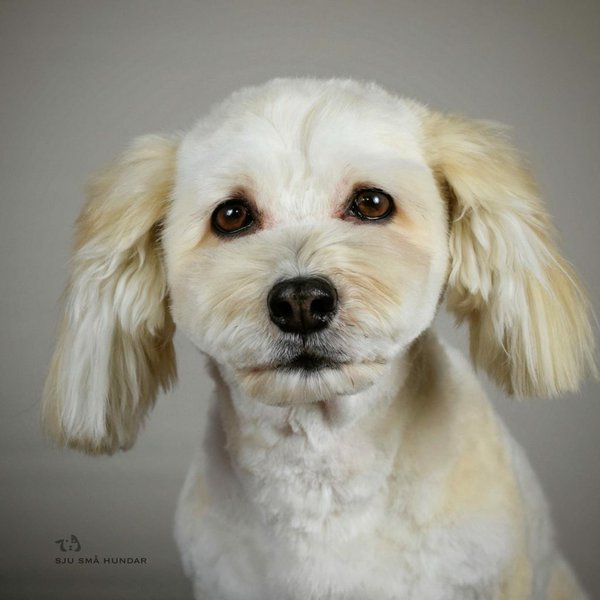 The summer months would be the perfect time to get a Buzz Cut for your Havanese for those who cannot endure the heat. It's quick to achieve this cut since you only need some excellent clippers to snip away all that thick fur.
Be prepared to trim your puppy's hair quite often, as it tends to grow fast. But keep the ears with long hair and floppy for an extra cuteness factor.
7. Kennel Cut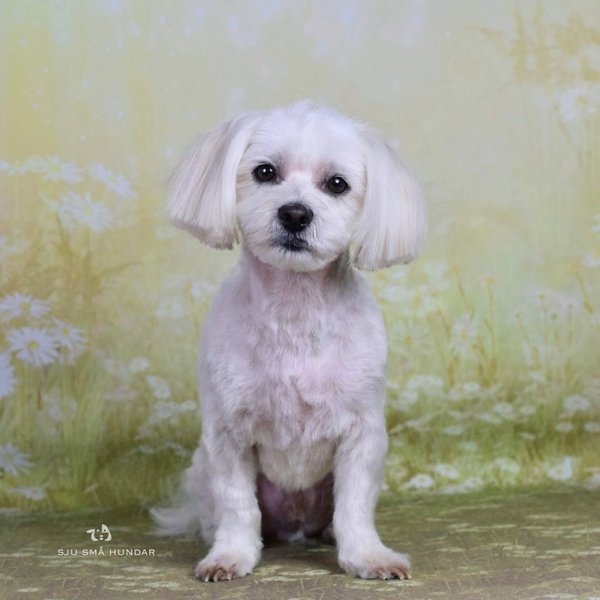 The Kennel Cut is another one of those cool and comfy Havanese haircuts for your dog. It's a refreshing change to long, thick, and wavy, especially for pups in a constantly hot and humid location.
Keep the hair length to an inch – including the paws, tail, and face. It's a great defense against itching and skin irritation, particularly due to the warm weather.
6. Clean Face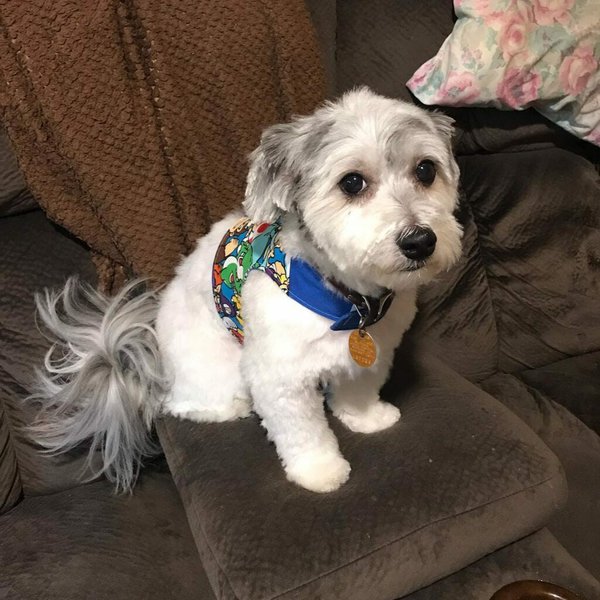 With those cute eyes and noses, you would definitely want to highlight these charming features with a clean and groomed face. Using a good pair of clippers, you can achieve this look in minutes.
This style goes with other haircuts, whether it is the Asian Inspired, Puppy Cut, or Teddy Bear Cut. Clean face combined with short – or long – fur looks absolutely amazing on a Havanese.
5. Shaggy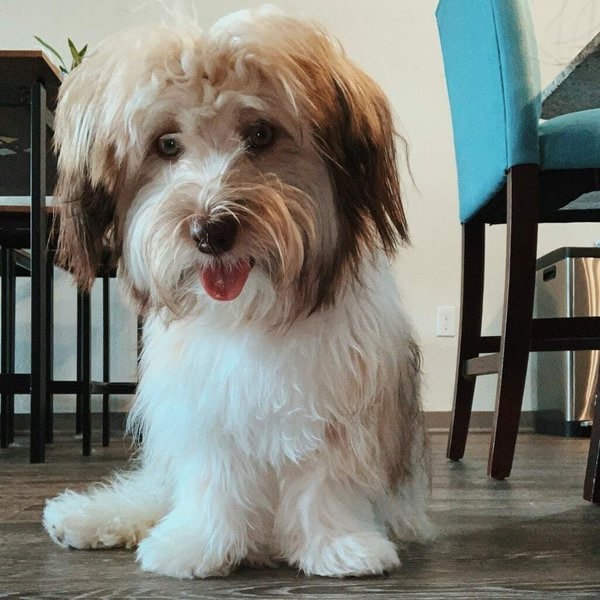 When you let your Havanese's hair grow, it naturally gets wavy or sometimes even slightly curly. So, if shaggy is the look you're shooting for, just let that silky hair grow, then add some layers to it.
The combination of long and short layers will give the hair a shaggy look. It can easily add volume and body to your dog's hair, which is the kind of look that never gets old!
4. Cording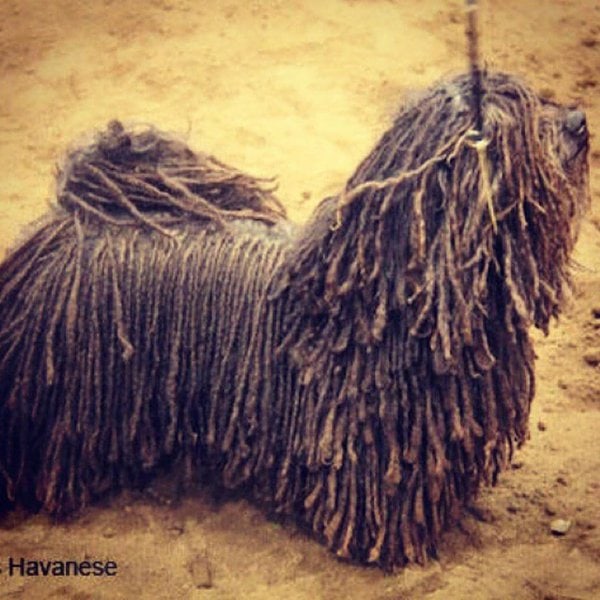 Want something unique for your pup's hairstyle? Then, Cording is a clear choice for you. Over time, an overgrown Havanese hair ends up in natural cords or dreadlocks, anyway. So this hairstyle should be easy to achieve.
You can even train your puppy's coat to develop cords naturally. Just twist the fur into varying sizes and thicknesses of locks, and voila – you get those wonderful fluffy spirals! It's a high-maintenance style, though, so be prepared for the unique grooming process involved with a corded hairstyle.
3. Teddy Bear Cut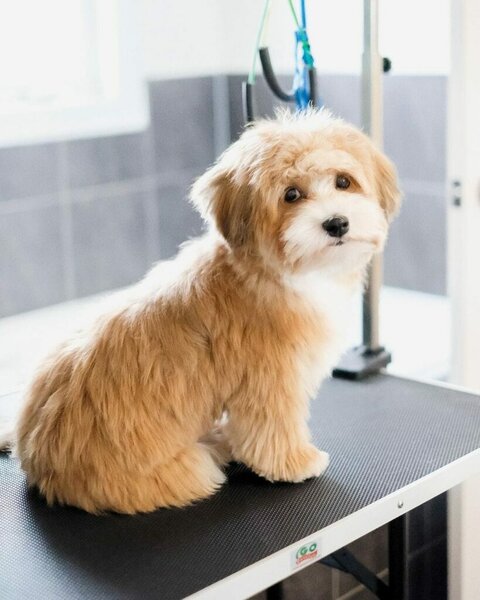 Havanese dogs are inherently cute and cuddly as they are. And with the Teddy bear cut, you can make them even more adorable. It's like having a mini stuffed Teddy all the time!
Keep the hair up to about three inches all over except for the head. You want the head hair to be fluffy and rounded to nail the miniature bear look.
2. Asian Inspired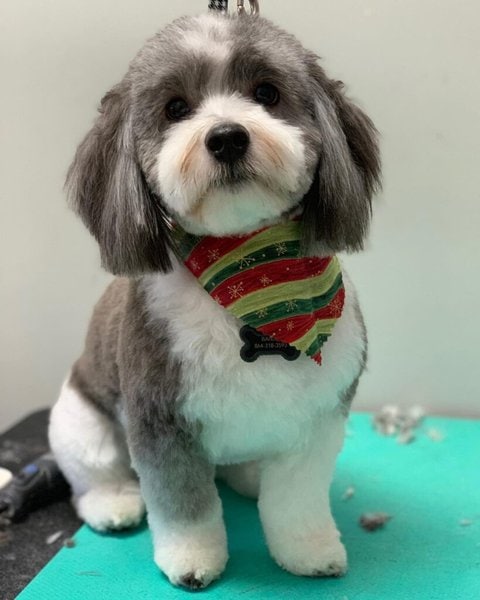 If you are leaning more towards a sweet and innocent look for your Havanese, then the Asian Inspired cut is a no-brainer choice. It highlights your pup's charming eyes while keeping the legs thick and fluffy.
The body is cut short up to an inch, while the legs and paws are nice and thick. As for the face and ears, these are slightly longer than the rest.
1. Puppy Cut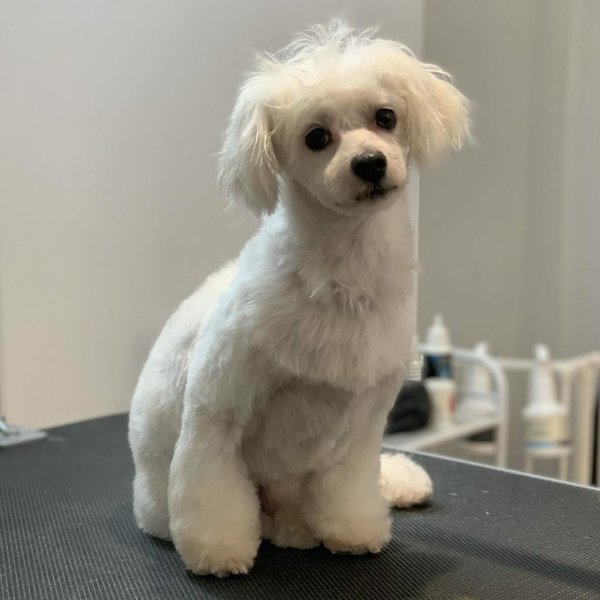 This easy, breezy Havanese haircut is a popular choice, especially during the summer months. It's short, low-maintenance, and brings out the cuteness in your pooch.
To achieve the Puppy Cut, all you need is to clip the hair at a similar length all over. Keep it at an inch or two short, and your pet should be ready to rock out this adorable style.
---
Related Questions
---
How Often Do You Have To Cut A Havanese Hair? It is best to trim your Havanese dog's hair every 6 to 8 weeks to keep it neat and tangle-free. This is because Havanese dogs have thick hair, so when left to grow long, they can be prone to mats.
How Do I Keep My Havanese From Matting? A quick way to prevent your Havanese dog's hair from matting is by dampening it before brushing. This minimizes the risk of breakage and tangles, as well. Mist their fur with water from a spray bottle or use a natural conditioner to keep it sleek, smooth, and free from mats.
Can You Shave A Havanese? It is not advisable to shave Havanese dogs because they are double-coated dogs. Shaving the topcoat off will make them more susceptible to cowlicks, bald patches, and hyperpigmentation. Just clip or trim the hair to an inch short but never shave it.