After a year of absence in New York City, the annual Westminster Kennel Club Dog Show is slated to be held at its longtime home on January 22 and 24 to 26, 2022. As a result of the Covid-19 pandemic, the 2021 event was held outdoors at Lyndhurst, a National Trust for Historic Preservation property, in Tarrytown, New York.
Event venues are being planned and the club is looking forward to the biggest dog show in the United States, as the state of New York begins to open up. Taking place on January 22, 2022, the Masters Agility Championship will be held at Pier 36 in Manhattan before the main event will kick off.
The daytime breed judging, as well as the Masters Obedience Championship, will also be conducted at New York City for 3 days from January 24 to 26, 2022. The final events, which are the Best in Group and Best in Show, will take place in Madison Square Garden for 2 nights on Tuesday, January 25, and Wednesday, January 26.
America's Dog Show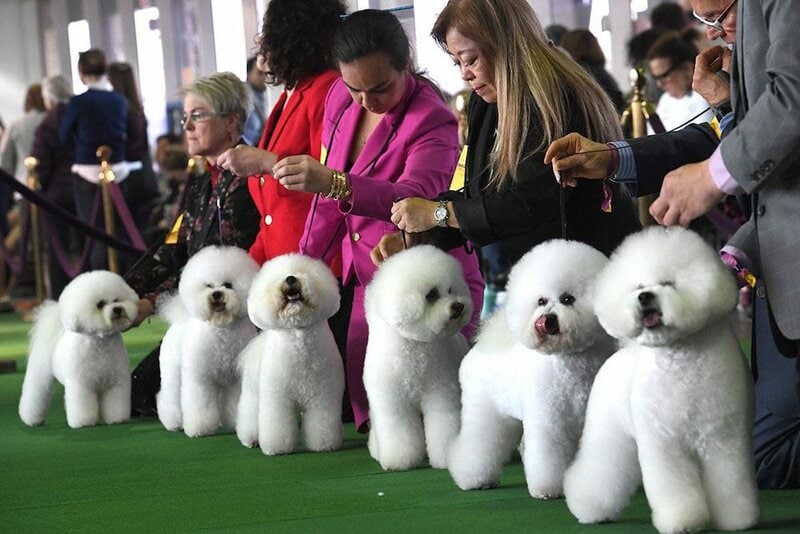 The Westminster Kennel Club Dog Show is an annual conformation show that showcases purebred dogs from all backgrounds. It is one of the longest-running sporting events held annually since 1877, second only to the Kentucky Derby and the longest nationally televised live dog show since 1948.
It began as a show for hunting dogs, such as setters and pointers, started by hunting enthusiasts who met regularly at the Westminster Hotel in Manhattan. A kennel club was subsequently started that predates the American Kennel Club by seven years. Through the years, they have held their annual dog shows at the Madison Square Garden, which was formally known as Gilmore's Garden.
Best In Show
Next year, 2022, will be the Club's 146th annual show and it will be headed by Dr. Don Sturz of Brooklyn, New York. As a lifelong breeder, Dr. Sturz has participated in dog sports since he was 11 years old. He was ranked as the number one Junior Handler in the United States for three consecutive years during his Junior Showmanship career.
Dr. Sturz has also trained and exhibited dogs in various competitions around the world. He is regarded to be a longtime preservation breeder and handler of Golden Retrievers, Miniature Poodles, and Pembroke Welsh Corgi.
Seven group judges will select dogs to advance to the Best in Show Competition from different categories, the Terriers, Sporting, Working, Toy, Non-Sporting, Hounds, and Herding groups.
Terriers have dominated the Best in Show Competition over the years but last year's winner went to Wasabi the Pekingese. Golden Retrievers and Labrador Retrievers, which are two of the most popular breeds in the United States have never won the top prize.