After the search for the World's Cutest Dog was narrowed down to three finalists in a contest that attracted thousands of applicants, a winner was finally revealed on October 12, 2022.
The winner is Gordon, an 11-year-old Shiba Inu survivor of a hit-and-run accident, and he was adopted by Wendy Wickersham and Jim Larson from Arkansas.
Among the prizes Gordon will receive, the notable ones include a custom photoshoot that will be featured in People's Magazine, a year's supply of Pedigree dog food, and a donation of $1,000 to an animal rescue of the owner's choice.
The winner was chosen by a panel of judges consisting of The Talk hosts Natalie Morales, Akbar Gbajabiamila, Jerry O'Connell, People Magazine Pet's editor Keli Bender, and Pedigree's Evan Satinoff.
From Taiwan To Arkansas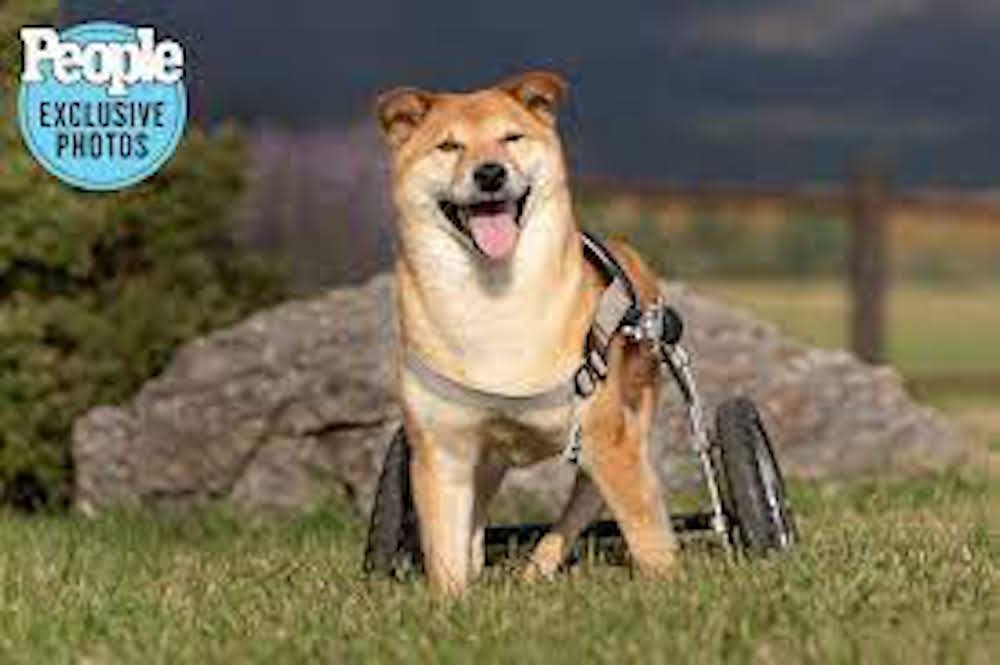 Gordon's rescue story started in Taiwan when he was run over by a car and left on the side of the road. A kind stranger luckily helped him, but the accident left Gordon paralyzed.
He was placed for adoption by an animal rescue group that posted his story on social media back in 2015. It was here that Wendy Wickersham discovered Gordon. "I'm reading this sad story, and then there was a picture of him, and he's got the biggest, goofiest smile," she recalled.
Although Wickersham was not planning on adopting a new dog, she couldn't help but fall in love with the Shiba Inu. She then decided with her husband to adopt Gordon and started the long process of bringing Gordon to their home, which took four months to accomplish.
While waiting for Gordon, they made sure that their home would be accessible to Gordon's wheelchair, and they studied how to take care of a paralyzed dog. "We had to be 100% committed," she said.
Gordon's first few weeks took some adjusting, of course, but the Shiba Inu soon felt right at home with the couple. Wickersham said that Gordon enjoys being outdoors, jumping over rocks and tumbling over logs to the point that he broke the wheelchair he first brought to the United States. He is now fitted with a more durable wheelchair that complements his liveliness.
"He exudes joy, and he's playful," Wickersham beamed. "We thought we were adopting him to help him, and really he has given us so much joy and laughter that I feel like we could never repay that to him."
The Runners-Up
Gordon's other two competitors are no slouches either in the cute factor. First is 9-year-old Koda, a 13-lb Mini Poodle Mix, also lovingly nicknamed "Canine Yoda." Her owner said that Koda helped her with her fear of dogs because of his gentle and calm temperament. The lovable Poodle Mix now has more than 12,000 followers online, where he exhibits his new tricks.
The other finalist is Mugsy, a 22-lb mix of Pug and Pekingese. His owner said that Mugsy loves chasing frogs between his naps and delights people with his silly and playful nature. "He is definitely one of a kind!" his owner declared.