Roscoe, a 13-year old terrier dog, was just being taken for a walk by his owner in a San Francisco neighborhood when he was suddenly attacked by a pack of four coyotes on the night of December 7, 2021.
The terrier was taken off-leash by his owner, Lyndsay Przybyl, just yards away from their home, when suddenly, out of nowhere, the coyotes emerged from in between cars near a street intersection. When Roscoe tried to chase the coyotes, one of them was able to grab him by the neck and was taken away.
Przybyl's boyfriend, Tim, who was walking with her, chased after the wild dogs, and eventually, Roscoe was dropped, and the pack ran away.
The incident left Przybyl shaken and said she normally let Roscoe loose when they are nearing their house, saying, "Let me tell you, I will never do that again."
Increased Coyote Sightings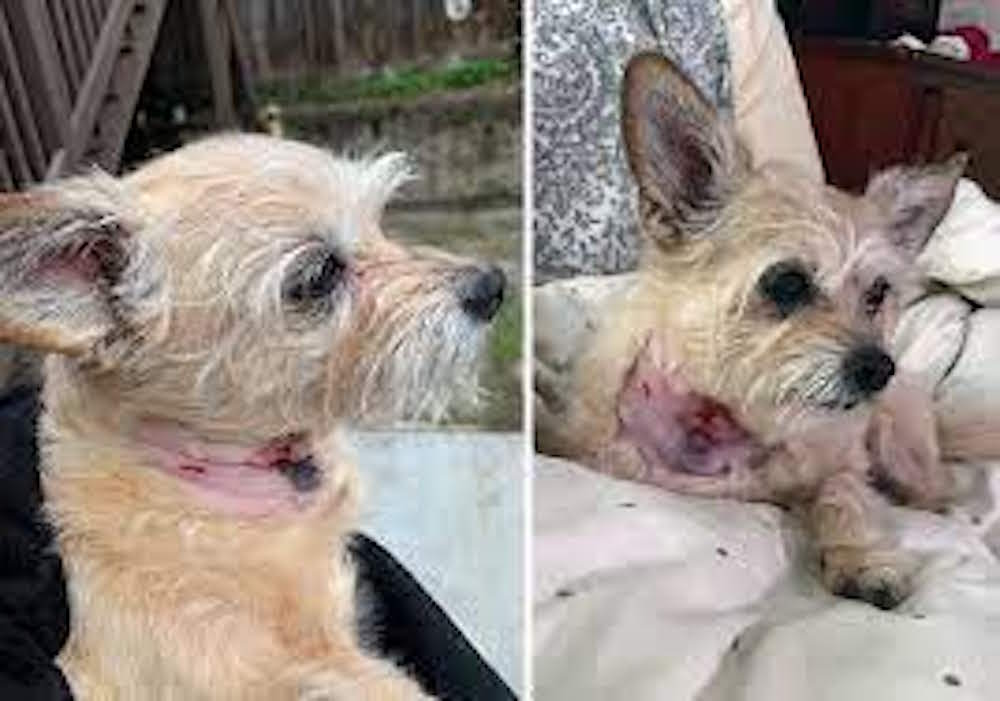 The couple rushed Roscoe to a 24-hour Oakland emergency veterinary clinic where he was treated for six puncture wounds around his neck, including a serious one that required stapling.
Przybyl reported the incident to the San Francisco Animal Care and Control and said she was grateful for her boyfriend and the veterinarians for saving her dog. "I'm tearing up just talking about it. There was a lot of panic and regret," she said.
San Francisco has seen an increase in coyotes freely roaming the streets. Deb Campbell, the spokesperson for Animal Care and Control, attributes this to the pandemic with fewer people going out and also to the habit of some passersby illegally feeding the wild dogs.
She said coyotes have gotten used to receiving food from humans that they are becoming much bolder in going out in the open. The coyotes also perceive pet dogs or cats as prey, and anyone lurking about is an easy target.
Small children, as well, are becoming targets of the coyotes, with one lady reporting that her grandson was inches away from a charging coyote with its teeth bared and mouth open before she was able to grab him while they were in the Golden Gate Park.
Preventing Coyote Attacks
Coyotes are native to California and lived in abundance until the mid-1900s. They were chased and killed out of the city for many years and recently have repopulated the area since the early 2000s.
There are dens scattered around the city, especially in pockets of vegetation hidden among neighborhoods. They are considered nocturnal animals, but daytime sightings are not unusual.
Animal Care and Control have issued a warning to residents on their social media account to "keep dogs on a leash and cats indoors in areas where coyotes are active."
They have put up signs regarding coyote awareness in parks and nature trails where wild animals are usually seen. The coyote's aggression is commonly centered around pet dogs since they are seen as trespassers to their den.
Przybyl is glad that Roscoe survived the attack and feels lucky to still have him. "I've had him for so long, and to see something like that happen, I really thought that was it," she reflected.