A 25-year-old woman from Missouri was charged on May 26, 2022, for leaving her four dogs in the hot car resulting in their deaths, while she and her boyfriend ate lunch in a downtown restaurant in New Smyrna Beach, Florida.
Tesia White of Gainesville, Missouri, was charged with four counts of felony cruelty to animals. The four dogs she left were a 4-year-old Goldendoodle, a 2-year-old Boxer, and two Goldendoodle puppies just 12 weeks old.
Police reports indicate that the car's windows were rolled up, and the air conditioner was turned off. White said she checked on the dogs one time during the meal but found them dead after an hour.
The woman sobbed while a Volusia County judge read the charges against her. She was detained in Volusia County Jail, and her bond was set at $10,000.
Frantic 911 Call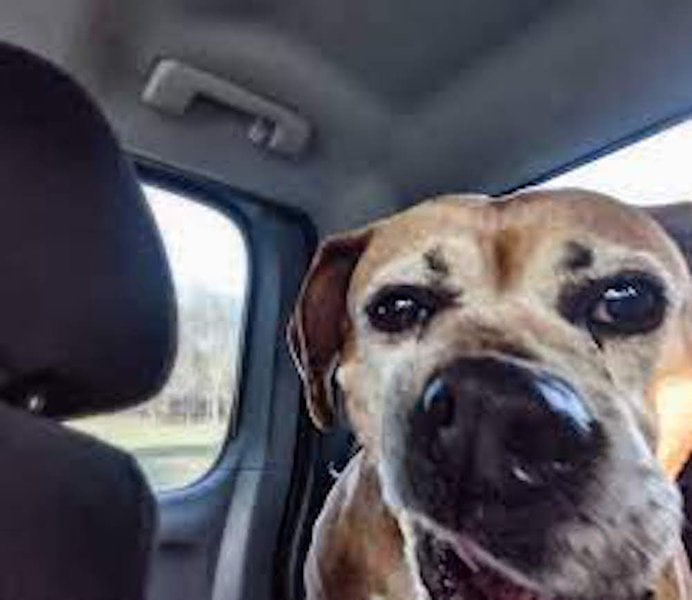 A man was recorded reporting the 911 call after the dogs were found. "We have four dogs on the side that was, they accidentally turned the air conditioning off in the car, and now they're all laying on the side, and none of them are moving, and they're all like foaming from the mouth," the caller reports.
A woman who works near the restaurant said she heard White screaming. "People were running, giving them mouth-to-mouth, giving them water. It was very clearly way too late," the witness said.
White's boyfriend said they usually leave the dogs in the car with the air conditioning on, but this time they forgot to turn it on.
The dogs were left inside the car for about an hour with an outside temperature of 85 °F. Temperatures inside the car could reach as high as 100 °F even with the windows rolled down.
The judge forbade White from owning any more animals while the case is ongoing. The judge further said that White should have known better.
Law Protecting Animals Left In Vehicles
It is illegal in 31 states to leave an animal unattended or confined in a parked stationary vehicle. The law says for a person to be charged with a violation, the endangerment to the animal's life should be proven.
In some states, authorities or any individual can rescue an animal they think is in danger from a confined vehicle even without the owner's permission. Some state laws also cover only dogs and cats, while others cover any animals.
There are a few steps an individual can do when they think an animal is in danger inside a stationary vehicle.
Firstly, check if the vehicle is locked. If it is locked, then they can call 911 or the police before trying to forcibly enter the vehicle. Some states require that only the authorities can enter, while some allow any person to rescue an animal.
Some states also require that a note be left for the owner indicating that the animal is safe.
Penalties for leaving and endangering an animal inside a vehicle vary from state to state.