The best dog treadmill is dogPACER LF 3.1 Full Size Dog Pacer Treadmill.
Do you know that the destructive and unwanted behavior of your dog is due to the lack of exercise?
Depending on its age and breed, your dog's exercise needs may differ significantly. However, we know that we got to burn off our pup's excessive energy sometimes; we do not have the time to take them for walks.
Under these circumstances, the idea that clicks our minds is to use the best dog treadmills to keep our dogs healthy and energetic.
Treadmills help us to judge exactly how much exercise our dog is taking. Here are the best dog treadmills that you can get.
#1 dogPACER LF 3.1 Full-Size Dog Pacer Treadmill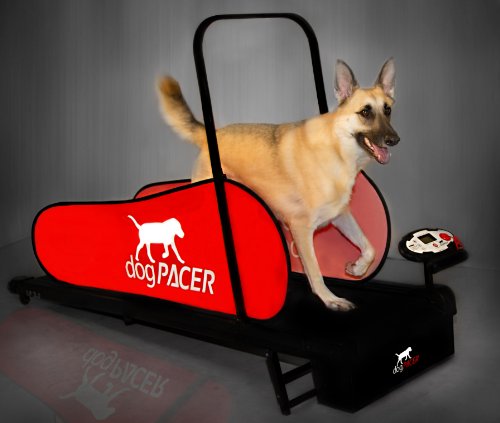 dogPACER 91641 LF 3.1 Full Size Dog Pacer Treadmill, Black and Red
SPECIFICATIONS - Dimensions folded: L-42.28" W-22" H-8.5" | Dimensions open: L-76.77" W-27.16" H-46.18" | Treadmill...
HEALTHY WEIGHT – A consistent regiment of exercise and diet will lead to a healthier, happier and longer life for your...
TIME – Because of busy and hectic schedules, we often find it a challenge to walk our dogs after a long day spent in...
The dogPACER LF 3.1 Full-Size Dog Pacer Treadmill is one of the best treadmills because it is lightweight, compact, portable, and can accommodate small to large size dogs. It features built-in exercise programs to satisfy the exercise needs of your dog.
You can also create your program to suit your pet's training needs. This cost-efficient treadmill meets all the safety standards because of its break-away steel design. Bigger-sized dogs can comfortably run on the dogPACER treadmill with room to spare.
It is also the top-selling dog treadmill because it comes with a lifetime warranty. It means that purchasing this perfect dog treadmill will complement the future of dog health, happiness, and fitness. The running area of this treadmill, 71 inches long by 16.5 inches wide, can accommodate any dog up to 179 lbs. This treadmill is also dog-friendly because of its quiet motor.
The dogPACER LF 3.1 Full-Size Dog Pacer Treadmill is the best because it offers various features suitable for your dog's health and fitness at an affordable price. Its space-saving and portable design satisfy the needs of small to large dogs. Moreover, it is ideal for all because it comes with built-in but customizable programs.
Pros
---
This treadmill is 76.77 x 27.6 x 47 inches in size and weighs 96 lbs, capable of handling big pups of up to 176 lbs in weight.
It comes in a powerful black and red color combination and is made of strong and durable carbon steel.
Your doggie can take a stroll or run comfortably as it has speeds between 0.5 and 7.5 MPH with minor increments of 0.1 MPH.
Your pup will be comfortable running on a running surface spanning 71 inches by 16.5 inches, and the treadmill is also perfect for anxious doggies, thanks to its whisper-quiet motor.
This treadmill is foldable and portable, which makes it easy to store or pack it up for travel.
Cons
---
The belt for some pup owners did not flow smoothly, which means the treadmill will not function as needed.
Some of the treadmills have an error display on the screen, and it is hard to troubleshoot this issue.
#2 Goplus Dog Treadmill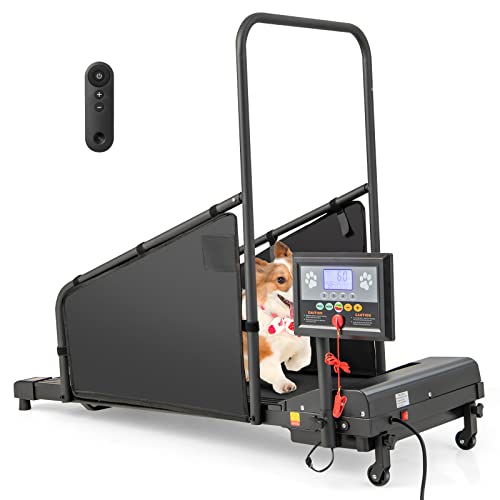 Goplus dog treadmill is ideal for those pet owners who are budget conscious but want their dogs to be healthy and energetic. It comes with a 1.4-inch LCD and remote control. The screen display shows time, speed, distance, and calories consumed. It helps the owners to train their small as well as medium pets and helps them lose weight.
Goplus dog treadmill features 12 modes allowing you to set the method that suits the training needs of your pet. The company has equipped this machine with a safety key. You can also stop the motor through an emergency stop button on the remote control.
To increase the load-bearing capacity of the treadmill, the company has used 600D oxford cloth, ABS, and iron pipe. The fabric blocks the pet's line of sight and improves concentration. Goplus treadmill has built-in wheels for secure storage and movement. You can meet the needs of different pets by adjusting the base heights.
If you want a budget-conscious pick with multiple features, the Goplus dog treadmill is for you! Its remote control and safety key are the two unique features. It is always the first choice of people who own small or medium size pets. You can quickly move and store it with the help of built-in wheels.
Pros
---
This dog treadmill has dimensions of 21 x 49 x 29.5 inches, weighs 47 lbs, and is perfect for small and medium pups.
This treadmill has customizable settings, as it comes with a wireless remote control, a display for speed, time, distance, and calories; plus, it has 12 modes to adjust speed and timing according to your doggie's needs.
It is a durable treadmill made of 600D oxford cloth, ABS, and iron pipe, which gives it load-bearing capacity.
It has a waterproof and detachable oxford cloth on either side of the treadmill, and this keeps your pup concentrating while blocking its line of sight.
It has an adjustable decline to help your pup with intense training and also wheels which make it easy to move around.
Cons
---
While in operation, some pup owners occasionally got an error message on display and were unsure of how to resolve it.
While it takes about 20 minutes to install, you need to take it apart when you need to store it away.
#3 DogTread Premium Treadmill For Small Dog
DogTread Premium Small Dog Treadmill
LCD Console – Program Speed, Distance and Time for each workout. Red Safety Start and Stop is easy to identify....
Recessed Treat Holder – Provides a convenient way to dispense and hold treats during the initial stages of training....
Sturdy, Attractive Dog-Friendly Design – The DogTread is equipped with a whisper-quiet motor and is free of any holes,...
If you own a puppy or small dog, you can go for the DogTread dog treadmill because it can accommodate dogs up to 30 lbs. It features an LCD console to display the speed, time, and distance for each workout. There is a remote control that increases the worth of the machine.
The size of its running area is 30 inches long by 14 inches wide, which is too low to enable your small dog on and off the treadmill. Although it is costlier than many other treadmills, the design and features genuinely make up for its price. It has a recessed treat holder that proves beneficial during the initial training stages.
DogTread dog treadmill is ideal for small dogs and puppies because of the recessed treat, low running platform, and LCD console to monitor the extent of exercise. It is portable and saves space by standing on its nose.
Pros
---
It comes in a unique design with dimensions of 44 x 20 x 21 inches, weighs 47 lbs, and is ideal for pups of up to 30 lbs in weight.
The platform has shock absorption technology, which reduce further stress on your pup's joints, and it makes it a perfect option for small, aging dogs or those who are recovering from injuries.
It has a whisper-quiet motor, and this means less noise or vibration for anxious pups.
It has a flip-bar incline which lets you manually adjust the training intensity for your pup.
This treadmill has an LCD Console to monitor speed, distance, and time, and it comes with a remote control for added convenience.
Cons
---
Some patience is required to assemble this treadmill.
It is not ideal for larger doggie breeds as its design cannot handle their size and weight.
#4 SHELANDY Pet Treadmill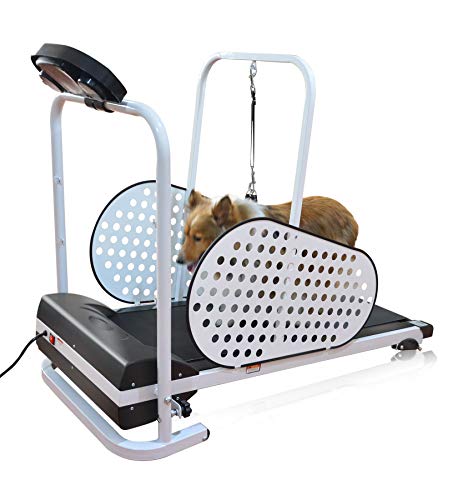 SHELANDY Smart motorized treadmill is perfect for small and medium dogs. The simplicity but smartness of this treadmill has made it the first choice of pet owners. It features a beautiful LCD screen to show speed, time, distance, and calories consumed.
There is also a red emergency stop button to stop the machine in case of any danger. The running speed of this treadmill is between 0.5 and 7.5 MPH. It is suitable for dogs not longer than 25 inches.
Another unique feature of this treadmill is that it stops after every thirty minutes. It also features a quiet 0.75-horsepower motor that is very suitable for starters.
If you are the owner of a small or medium dog, SHELANDY smart dog treadmill is perfect because it has some unique features. Its automatically switching off after every 30 minutes makes it the first choice of busy owners.
Pros
---
This is a portable treadmill with a 40 x 17 inches running deck for small dogs of up to 25 lbs in weight and 25 inches in body length.
It has adjustable speeds between 0.5 and 7.5 MPH as well as incline options between 5 to 9 Degrees to give your pup more training variations.
It has a quiet but effective motor of 4.5A and a safe voltage of 110V to 120V, and this keeps the treadmill running effectively.
Your pup is safe while using this treadmill thanks to the safety system, which automatically switches off 30 mins into a training session.
It has a bar that lets you attach your pup's leash and side covers that keep your doggie from any distractions while using the treadmill.
Cons
---
It is not suitable for larger or longer dog breeds due to its size.
It is a heavy piece of equipment and does not have wheels for easy transportation.
#5 GOPET PetRun PR720F Indoor Dog Treadmill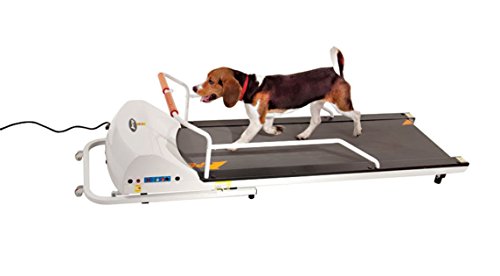 GoPet dog treadmill is the top choice of those owners whose dog weighs up to 132 lbs. It is a compact, foldable, and remote control treadmill that enables pet owners to operate it leisurely from the comfort of the bed or the couch.
Repositioning and storing this machine is more comfortable than all other treadmills. The bar to tie dog treats or a toy to motivate the dog is in an ideal position. You can also adjust the incline to burn more calories to control the obesity of your dog.
GoPet dog treadmill comes with a 12-month warranty. Due to its low-running platform, it is suitable for multiple dogs.
The remote control operation of this machine further adds convenience. The eyelet to hang dog treats or a toy and the adjustable incline also make it the first choice of dog owners.
Pros
---
This indoor dog treadmill has a sizable treading space of 52 x 16 inches and is suitable for most doggie breeds of up to 132 lbs.
It is a low-running platform, which is closer to the ground for shorter doggie breeds, highly anxious dogs, or rehabilitating pups.
You can control this treadmill manually or via a remote control that lets you adjust the controls to suit your doggie.
It operates at a maximum power of 1 horsepower and has a quiet motor that will not scare your doggie during operation.
Your pup can train with speeds of between 0.6 and 7.5 MPH, and it also has an emergency stop function.
Cons
---
Some pups are anxious to use this treadmill, so patience and guidance are necessary.
It may have a quiet motor, but some doggies are still scared of such sounds or vibrations.
#6 Go Pet Petrun Pr700 Dog Treadmill
If you want to give your pets a good workout, Petrun dog treadmill is suitable for you because pets love its low-running platform. With a running area of 28 inches long by 16 inches wide, it is perfect for dogs weighing 44 lbs. It offers both manual as well as remote control features.
Like many other machines, it also features an emergency stop button. You can easily adjust the speed settings to suit the exercise needs of your dog. The motor and driving system of this treadmill is silent enough that starters can easily take exercise on it. This machine focuses on overweight and hyperactive dogs.
A motivation holder, remote control, silent drive system, and low-running platform make it a favorite treadmill of many dog owners. It folds up nicely, making it easy for you to store.
Pros
---
This is a treadmill for pups of up to 44 lbs as it has a running deck of 28 x 16 inches and weighs 81 lbs.
It is a low-running platform, which is perfect for smaller pups and those who are either aging or recovering from an injury.
You can adjust the settings either manually or remotely using a remote control, and it also has a quiet running motor that will not make your pups anxious.
It has speed options of between 0.6 to 7.4 MPH to give your doggies the option to stroll or run.
The treadmill has an emergency stop option in case your pup is in danger and also has a bar that lets you tie its leash.
Cons
---
Some pups are still afraid of the motor's noise levels, which are considerably loud.
It is a little costly to some pup owners since it only caters to smaller doggie breeds.
#7 dogPACER Minipacer Treadmill
The company has designed this treadmill with such precision that it can comfortably accommodate dogs weighing up to 55 lbs.
With a running area of 38 inches long by 16 inches wide, and an operating speed of 0.5 to 7.5 MPH, this product is one of the lightweight, compact, and programmable machines that enable pet owners to configure speed settings based on the dogs' needs.
The company has used carbon steel to ensure its safety. The side panels are useful to minimize the distractions of your pet. Its feature of collapsible sides makes it easy for owners to slide it out of sight when not in use.
The dogPACER Minipacer Treadmill is the top choice for owners who want real value for both their money and their small pet companions. This cost-efficient machine comes with numerous features for training flexibility, safety, and portability.
Pros
---
This treadmill is 42 x 21.5 x 28.5 inches in size, has a running deck of 16 x 38 inches, and is suitable for pups of up to 55 lbs.
It is built of carbon steel which makes it possible to handle the weight of your pups comfortably.
It has preset functions that you can choose from for your small doggie's training needs.
This treadmill has speed options between 0.5 and 7.5 MPH with 0.1 increments and can incline up to 4.5 degrees for more intense training.
It is portable and can fit into any indoor space and also has an overhead bar that allows you to tie your pup on a leash while using the treadmill.
Cons
---
While it is portable, the treadmill can be a challenge to store it away if you live in a small space.
Its motor noise and vibration levels may turn out to be uncomfortable for some pups.
---
Best Dog Treadmills Buying Guide
---
Picking the right treadmill for your pooch entails quite a few considerations. First and foremost, you should know the importance of treadmills for dogs. You should also have a clear idea of how much exercise your dog needs and how long you want to use a treadmill. Usually, a dog needs between 30 to 60 minutes of exercise daily to maintain his health. The following are some of the benefits of using treadmills for dogs:
Ideal For Busy Owners
Some dog owners are so busy with daily activities that they cannot take their dogs for a walk and rely on treadmills to save their pets from specific health and behavioral issues.
Suitable For Overweight Canines
Lack of exercise can make your dogs overweight, and this issue often lies with owners who are extremely busy and have hectic lifestyles. Treadmills help them to bring their pets back into shape without going for long walks.
Your Companion During Unpredictable Weather
Sometimes, unpredictable weather makes it painful for you to take your dogs for a walk. A dog treadmill can prove a good investment in these circumstances because it helps you to get your dog to walk without going out in extreme weather conditions.
Great For Disabled And Aged Owners
Having a dog treadmill is the perfect solution for those owners who are disabled or have reached the age where walking long distances are impossible. It saves them from long and multiple walks every day.
Good For Healing After An Injury
Veterinarians recommend using dog treadmills for the rehabilitation process too. It means that treadmills are a good option for your dog to recover from an injury due to a controlled environment to fulfill the exercise needs of your pet without the fear of re-injuring it.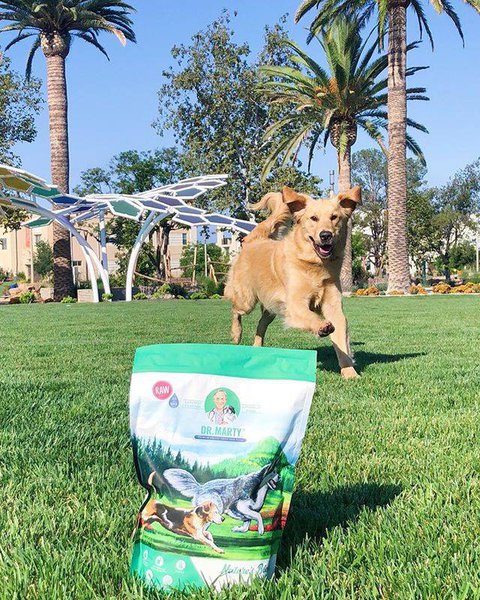 Things To Consider While Buying A Treadmill For Your Dog
Despite many advantages, you must keep certain things in mind while buying a treadmill for your pets because different treadmills offer different features. Therefore, you should go for the one that suits the size, weight, and exercise needs of your pet. The following are the things to consider before buying one for your dog.
Speed
The first thing to keep in mind while buying a treadmill for your pet is the speed of the machine. Various breeds of dogs have different energy levels, and their running rate also varies with it. Large breeds of dogs possess high energy and need more walking at higher top speeds to keep them going.
On the other hand, small breeds of dogs have low energy levels and, therefore, have less momentum. Buy the machine that can fulfill the running needs of your dog. Usually, the operating speed of various treadmills varies between 0.5 and 7.5 MPH.
Weight Capacity
Another significant feature to look for in dog treadmills is the weight capacity of the machine. Your buying decision will once again depend on the breed of dog you own. There are chances of your dog getting injured if you buy a large and speedy treadmill for your small breed of dog.
Similarly, if you own a large and powerful dog, it will break the treadmill within no time. Typically, the weighing capacity of treadmills ranges between 0 to 200 lbs.
Size
The size of your pet and the size of the treadmill are also useful factors that influence your buying decision. The experts recommend measuring the length of your dog before buying the perfect treadmill for it. The size of the dog treadmill is also important to consider because you have to arrange the storage space needed for the machine.
Always buy the treadmill whose belt is twice the length of your dog, and your room has enough storage space to accommodate it perfectly.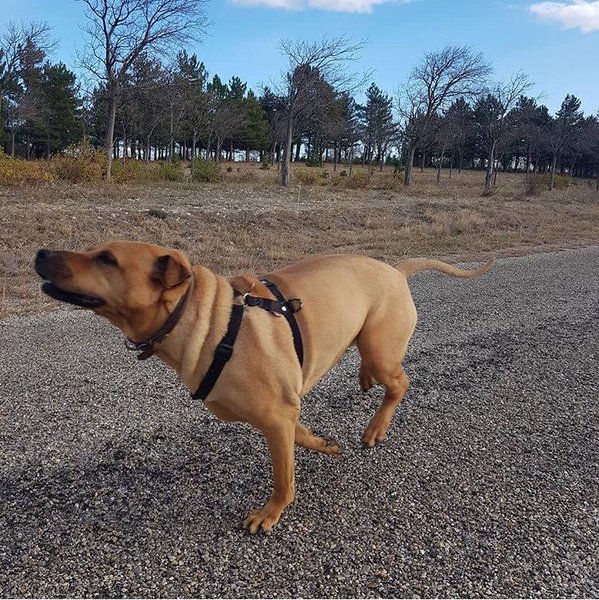 Incline Feature
Although you should consider various features that the treadmills offer, yet incline feature is the most important of all. It enables you to control the weight of your pet by giving it more workouts and burning extra calories. Once again, you will have to keep the size of your dog in mind to avoid injuries because small breeds of dogs are unable to run on too steep treadmills.
Noise
Treadmills that are designed to be quiet are always best to buy because dogs, especially the starters, are afraid of noise. Checking the reviews of a particular treadmill will tell you the experiences of other pet owners and help you in the decision.
Look For Extra Features
Always look for some extra features on the treadmill before buying because these may suit your dog's needs. For example, treadmills with built-in dog treats dispense are ideal for reluctant dogs.
Warranty
Mostly, pet owners prefer this feature over others because they think that they may end up breaking. Similarly, if you are unsure of your dog taking to it, go for the one with a money-back guarantee.
---
Final Thoughts
---
After this dog treadmill roundup, we jump to the conclusion that our top pick is worth buying because of its versatility, quietness, and ease of use.
Its space-saving portable design, customizable program settings, and safety features also make it the first choice of many pet lovers. The blinders on the sides help your dog take exercise with the utmost concentration. Buying this treadmill relieves you of the worries about your dog's size and weight.