A dog rescued from a possible slaughter arrived from Incheon, South Korea, on April 18, 2022, in New York's JFK to have a new home in Virginia.
Kola, whose heartbreaking viral video showed him tightly chained up, was welcomed by his new owners, Azadeh Rahmani and her husband, Farzad Seihoun. The couple decided to adopt Kola after seeing the dog's picture on the website of Jindo Love Rescue.
Rahmani said that she instantly connected with the dog and saw how desperately Kola needed a new family. "Every dog deserves love, a good home, and to have all its needs met. And I hope Kola will be an example of resilience and spirit in the face of adversity," she said.
Kola Rescued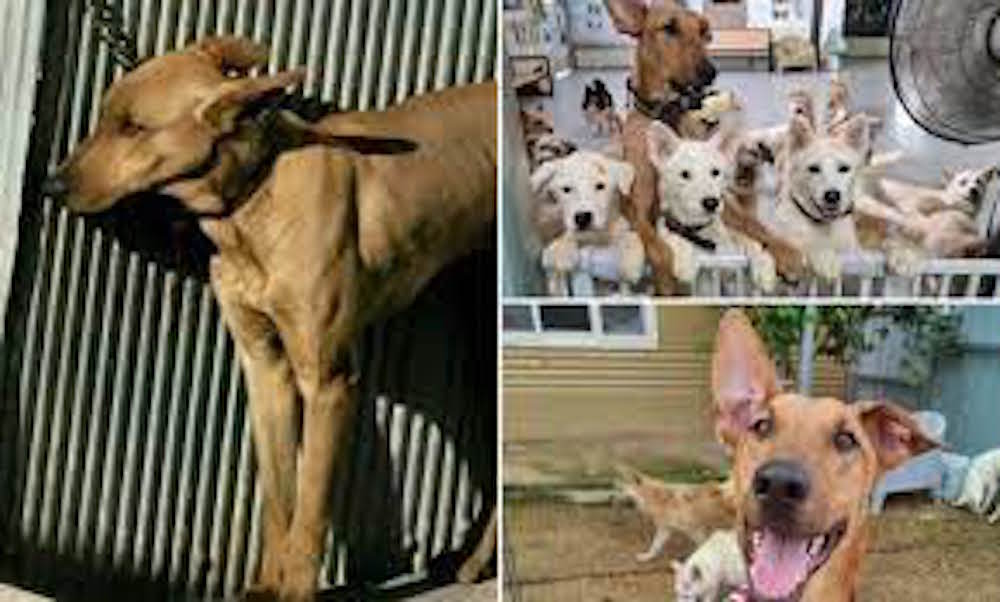 Kola first came into animal rescue activists' sights when a video went viral in January 2021 depicting a dog chained up so tightly that it could barely sit and move around. The dog was seen living in poor conditions without proper protection from the heat and cold and showing signs of emaciation.
Jindo Love Rescue, a non-profit organization that saves dogs in Korea from slaughterhouses and kill shelters, approached the owner about saving the dog. The owner first refused to part with the dog but later agreed to give Kola up for a price.
The owner admitted that he was raising Kola as a hunting dog, but the activists think he probably also plans to slaughter him for its meat.
Kola was then taken to a shelter and given care together with other rescued dogs that were meant for the dog meat trade. Jindo Love Rescue, together with In Defense of Animals, has been working since 2017 to get these dogs new homes in North America.
Fleur Dawes, Communications Director of In Defense of Animals, said, "we're doing everything we can to save as many dogs as we can and raise awareness about our mission."
Kola Adopted
When Azadeh Rahmani and her husband were looking to adopt a rescue dog, they saw Kola's picture on the rescue's website and immediately wanted to add him to their family. The couple, who already has an adopted rescue named Tonka, went through the hard process of adopting a dog from a foreign country.
"It was a long process. The interview process was long, as well as our journey," Rahmani said. Adopting a dog overseas requires that the dog must be healthy and properly vaccinated against rabies and other diseases with proper certification from a veterinarian.
After the long journey, Kola is now safe and has a new lease on life with his new family. It is Rahmani's hope that people will seriously consider adopting dogs so they can give these animals a new lease in life, a chance to be part of a loving family.
Rahmani's husband, Farzad Seihoun, said, "we have a lot of land in Virginia. He's gonna have a great home, and he's gonna have a lot of friends and lots of love."