As football fans are gearing up for Super Bowl 2022, so are dog lovers across the country. The Puppy Bowl is back this year and will be shown on Animal Planet on Sunday, February 13, 2022.
Dubbed as Puppy Bowl XVIII, famous rapper Snoop Dogg and television personality Martha Stewart would be hosting the show again this year, and each would represent the opposing teams. Snoop is for Team Fluff, while Martha goes for Team Ruff.
A hundred fifteen dogs from 67 different shelters and rescues across the country, including nine special needs puppies, are set to participate in this event.
Snoop said he is honored to be co-hosting again with his friend, Martha Stewart, for the "only sporting event on the planet guaranteed to raise the 'woof' level." Stewart is likewise looking forward to the event, saying, "I'm so excited that Snoop and I are back to kick off Puppy Bowl XVIII and help a bunch of deserving pups find their forever homes!"
Raising Awareness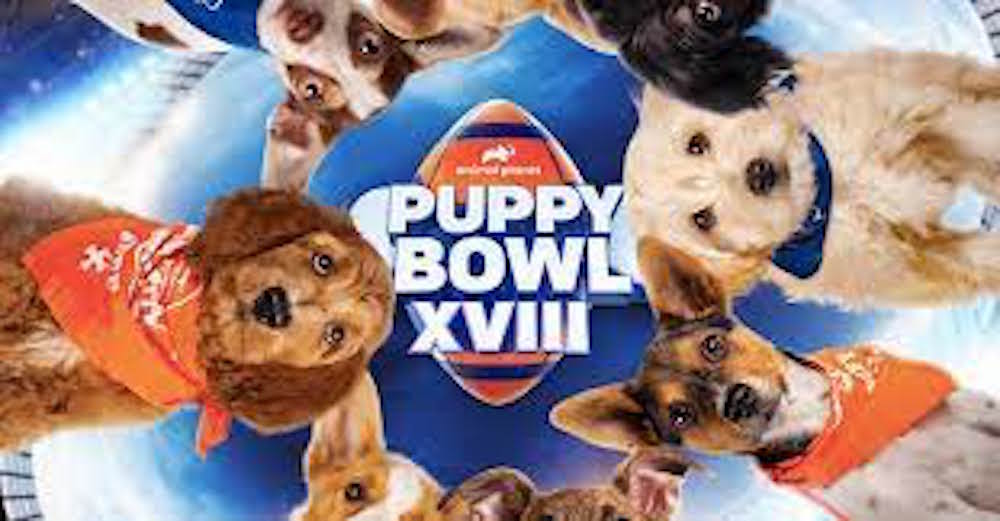 Puppy Bowl was conceived mainly to raise awareness about adopting puppies or dogs from shelters and rescues. The first playoffs started back in 2005 in a small room in Maryland and were aired on Animal Planet as a counter-programming to the country's biggest sports event.
It proved to be a success with nearly 6 million viewers across its 12-hour broadcast that it is now celebrating its 18th year. The adoption rate of the puppies involved is a staggering 100%, with other animal shelters also reporting an increase, which they refer to as the "Puppy Bowl Effect."
The actual game is filmed several months before the telecast that takes two days of filming that uses around 17 cameras to shoot. The final show is edited down to three hours that try to showcase as many different puppies as possible.
Puppy Bowl is filmed inside a model stadium that is 19 feet long by 10 feet wide. Due to the limitation of the area, there is a height and weight limit for the puppies involved. And the rule is simple: a puppy must drag a chew toy into either of the end zones to score a point. It doesn't matter which goal, that is, as long as it is a goal.
This Year's Participants
Among this year's participants include a dog in a wheelchair, one with a neurological disorder, and several puppies who have hearing difficulties.
Bimini was only about a month old when rescued during a drug raid. She was diagnosed with cerebellar hypoplasia, wherein the cerebellum does not develop into its normal size and which affects her mobility. With lots of help, she is learning to move around with ease showing minor symptoms.
Another participant is Benny, who was diagnosed with an inoperable spinal deformity resulting in having an underdeveloped hind leg. He is given a customized wheelchair so he can move around freely.
A victim of animal cruelty, Forrest needed one of his eyes removed due to abuse he suffered under a former owner. He is now adopted by the law enforcement officer who rescued him.
And Irwin, a rescued stray, was hit by a car in Puerto Rico, resulting in one of his legs being amputated. He has since recovered and has learned to walk on three legs.