Best Dog Wheelchairs Your Furry Friend
Physical injuries and health conditions such as arthritis, dysplasia, and paralysis can render your dog immobile at an early stage in its life. Watching your loving pet struggle to walk, run, play or even crawl to the bathroom is one of the most heartbreaking experiences for any dog owner.
Fortunately, dog mobility issues can be managed by using a dog wheelchair. So how do you find the best dog wheelchair in an already overcrowded market?
In this buying guide, we look at the top 7 dog wheelchair products and what to look for when shopping for the best wheelchair for your dog.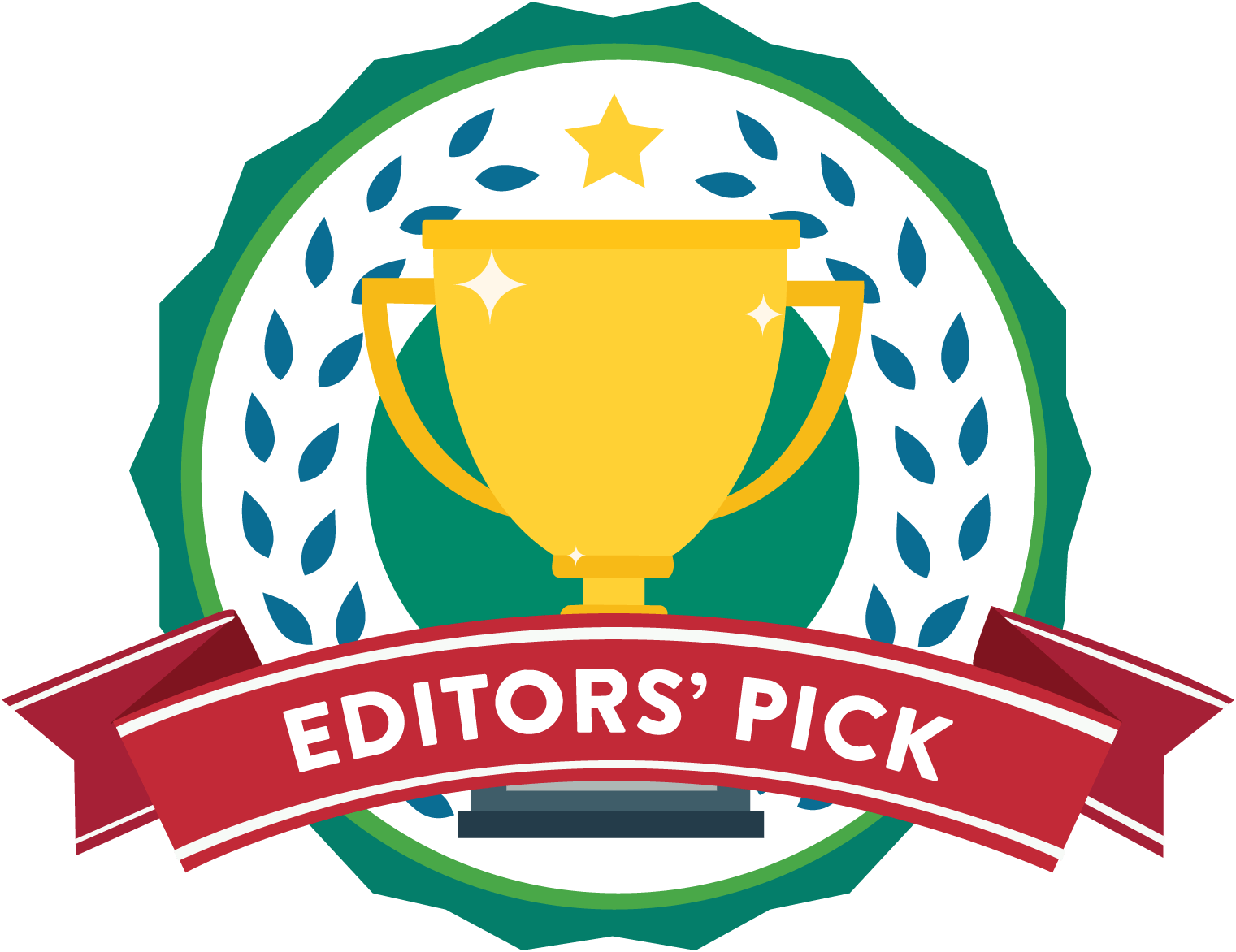 ---
Walkin' Wheel Dog Wheelchair for large dog is our top pick, and it's ideal for dogs with rear legs disability. Like the name suggests, the wheelchair is suitable for larger dog breeds such as Doberman and German shepherd. It's also perfect for older dogs with a weight of 70 -180 pounds and 17-20 inches in length. This wheelchair is made of a light aluminum frame which is light enough for easy mobility. It's also weatherproof and extremely durable.
The wheelchair is easy to use. It comes with safety belts tied to the dog's belly and hind legs for better support. The straps can be adjusted in width and length for comfort. Its wheels are strong enough to avoid puncturing. They allow the dog to walk on both smooth and rough surfaces. This is a perfect wheelchair for rear leg disability.
Key Features
This dog wheelchair is easy to use
Has a push button for easy adjusting
Can be used when the dog goes to the bathroom
Lightweight
The harness is soft and comfortable for the dog
Tough and durable wheelchair
What do we like about it?
Walkin' Wheels Dog Wheelchair - for Large Dogs is a tough and comfortable wheelchair. It's strong yet so light and comes with a soft harness that cannot injure the dog. While using this wheelchair the dog can maneuver perfectly in both rough and smooth surfaces. It's our top choice for a dog wheelchair that delivers value for money.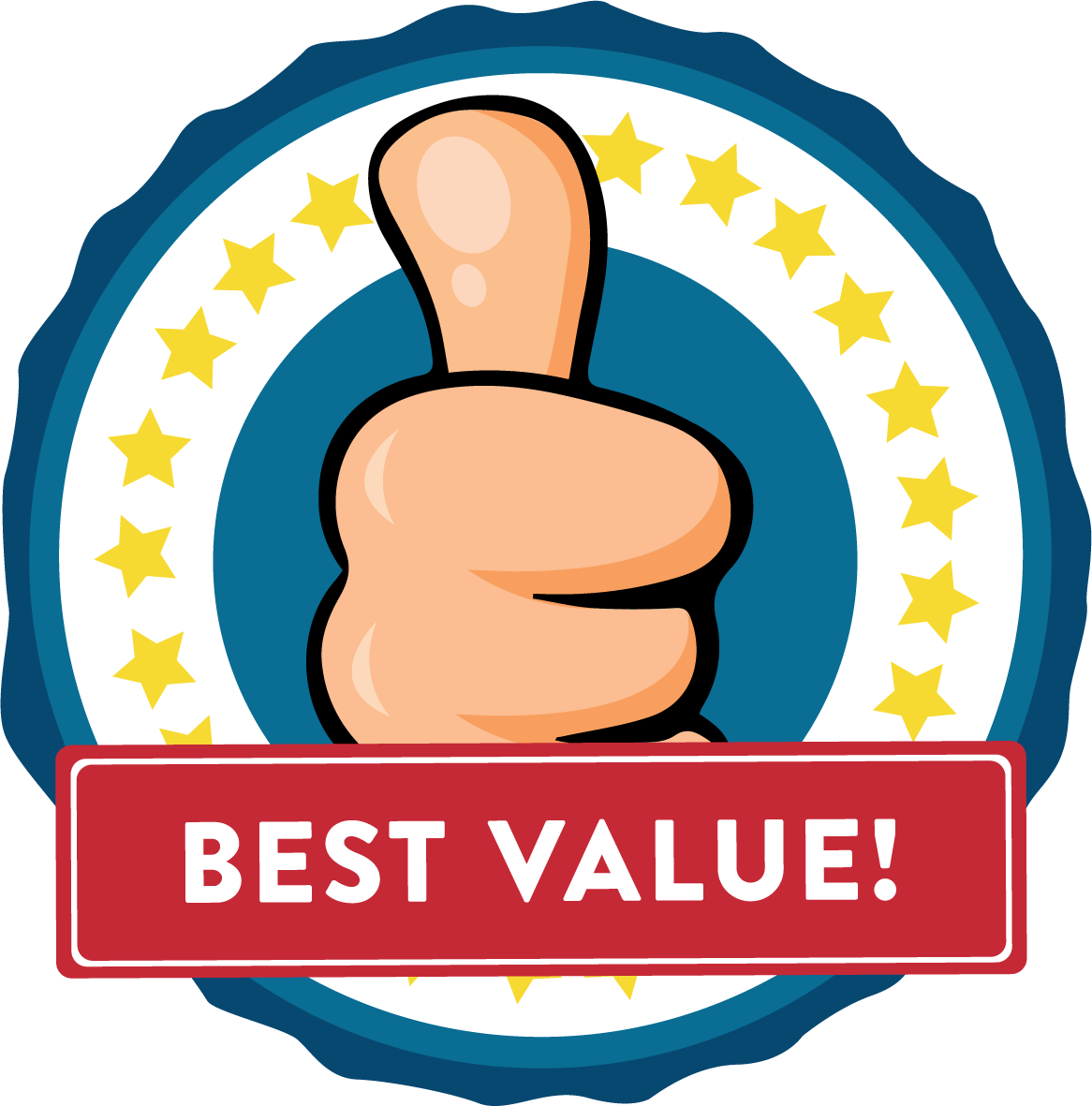 ---
Our budget conscious pick is the K9 Carts, also known as The Original Dog Wheelchair. This is a handmade cart for smaller dogs weighing between 5-45 lbs. This wheelchair caters to dogs with rear legs inability or limited function.
It's made of top grade aluminum rod that's commonly used to builds aircraft, making it the lightest wheelchair on the market. It can be adjusted both in length and height. The wheelchair's harness has pads which help to prevent pressure sores while holding up and supporting the pelvis to avoid more injury.
The wheelchair is comfortable and doesn't restrict the dog when using the bathroom. Its wheels are well balanced for better stability. It's a highly recommended affordable wheelchair for dogs with rear legs immobility and with strong forelegs.
Key Features
Strong and durable
Easy to adjust
The strap is comfortable and doesn't injure the dog
Helps to stabilize the dogs' spine
Doesn't restrict the dog when using the bathroom
What do we like about it?
This veterinary-approved wheelchair has been in use for over fifty years without disappointing. It comes with intact leg pads and fits any small dog properly. If you are looking for a dog wheelchair that gives value for money, then the K9 Carts is your best option.
---
When looking for a wheelchair suitable for large dogs with rear legs disability, the Large Dog Wheelchair Friend Mobility is a great option. This wheelchair has the ability to stabilize and provide good support to your disabled dog. It's made from light aluminum which ensures easy effortless movement.
The wheelchair is fitted with a superb neoprene rear strap and padded shoulder pads for total comfort. It has uniquely designed legs and comes in attractive colors.
Key Features
Made of lightweight aluminum
Adjustable height and length
Steady, supportive, and keeps the dog well balanced
Has a comfortable shoulder strap for stability
Easy to assemble
What do we like about it?
With the Large Dog Wheelchair Friend Mobility, the injured dog is certain to enjoy its daily adventures without limitation of movement. This wheelchair is stable and comfortable for your dog.
---
If you are looking for a wheelchair that's unique and can cater for dogs with both front and back legs weakness, the Best Friend Mobility BFMM-S&J Elite Dog Wheelchair is the right choice. This wheelchair has both back and front support for a dog with mobility problems.
It has a soft harness and the rods can be adjusted in length and width. The lightweight aluminum frame ensures that the dog is balanced and can move without difficulty. The back and front harness is made of neoprene that's comfortable to the dog.
Key Features
This dog wheelchair has comfortable neoprene back and front harness
The frame can be easily adjusted
Can be adjusted in length and height
Very light for easy movement
What do we like about it?
Best Friend Mobility BFMM-S&J Elite Dog Wheelchair is highly recommended for small and medium dogs. It's comfortable and helps the dog to move even when the front legs are weak or injured.
---
If you are looking for a fairly priced wheelchair for small dogs, then check the Huggiecart Dog Wheelchair Size 3 R for Small Dogs. It can fit dogs with a weight of approximately 18 to 40 pounds. This wheelchair is made of aluminum rods and a soft neoprene harness.
The harness is strapped on the chest of the dog and the rear leg of the dog to give it a perfect balance while walking or running. The wheels are made of quality materials that provide easy and comfortable movement for the dog while walking or running outdoors.
Key Features
Affordable dog wheelchair
It's lightweight
Has an adjustable neoprene front harness
Great for outdoor activities
What do we like about it?
The Huggiecart Dog Wheelchair Size 3 R for small size dogs is an ideal choice for dogs that love playing outdoors but with restricted hind legs movements. It's more affordable than most models.
---
This is one of the best wheelchairs for old age dogs with rear leg disability. It's a large wheelchair that can easily fit a 110-pound dog. The wheelchair comes with an adjustable harness and lightweight frame that provide comfort to the dog as it recuperates while exercising.
It's lightweight and strong enough to hold the weight of a big dog. It's a durable wheelchair that comes at a pocket-friendly price. It can be assembled with much ease and is even approved by veterinarians for dog use.
Key Features
Great wheelchair for aging dogs
7 sizes available
Strong and durable
Lightweight
Affordable price
What do we like about it?
The Adjustable Dog Pet Wheelchair Dog Cart is an innovatively designed wheelchair that suits dogs in rehabilitation. It's a perfect affordable option for aging dogs with mobility problems.
---
When looking for a wheelchair that's adjustable and convenient for small dogs, the Homend Adjustable Wheelchair is a great option. It's a versatile wheelchair with 5 sizes for hind legs rehabilitation. It comes with a belt band that helps to protect the dogs' spine and avoid more injury. This wheelchair is perfect for paralyzed and injured dogs with immobile back legs. It has a back and front harness that can be adjusted for a more comfortable fit. The wheelchair is made of lightweight aluminum rods.
Key Features
Has a push button for easy adjustment
Adjustable height and length
Very lightweight aluminum frame
3D comfortable hardness
What do we like about it?
This is a lightweight wheelchair that enables a paralyzed or injured dog to enjoy an active lifestyle. The wheelchair has a comfortable belt that helps to protect the dog's spine. It's approved by veterinarians for dog use.
Dog Wheelchair Buyer's Guide
The best way to express your love and care for your physically disabled dog is by getting them a wheelchair or cart. The wheelchair or dog cart is basically a device that assists a physically disabled dog with support for walking, running, playing, exercising, and everything it needs to lead an active independent life.
It helps to improve your dog's quality of life and can even extend the dog's active life by several years.
Why & When Your Dog May Need A Wheelchair Or Cart
A dog wheelchair is something you may need to consider when your dog struggles with walking, going up and down the stairs, or defecating normally. It's, however, important to consult your vet first when you notice any mobility problem in your dog. The wheelchair should only be used when the condition that caused the paralysis or mobility issues is untreatable.
There are many causes of mobility problems in dogs including joint and muscle pain and soreness, weak limbs, physical injuries due to accidents, recovery from surgery, paralysis, spinal problems, amputations, and other neurological problems.
Mobility limitation and hence the need for a dog wheelchair can be as a result of the following health conditions:
Degenerative Myelopathy (DM) Disease
Degenerative Myelopathy is a condition that affects older dogs between the ages of 8 and 14 years. The condition is caused by a loss of connectivity between the dog's brain and spinal cord. There's still no cure for DM which is why a wheelchair is an appropriate option, especially because the dog doesn't experience any pain. The wheelchair will improve your dog's mobility and quality of life.
Intervertebral Disc Disease (IVDD)
IVDD is caused by the deterioration or displacement of the cushion between the dog's spinal discs. It's a painful condition that affects all types and breeds of dogs, although some are more prone to the disease than others. In severe cases of IVDD, the dog develops weakness or even paralysis of the legs. In such cases, a dog wheelchair is the best recovery option.
Your dog can still maintain the use of its four legs if the condition is discovered at an early stage. A wheelchair helps in the rehabilitation and treatment of IVDD. If the damage is too severe and your dog becomes paralyzed then the wheelchair will be the only option for your dog.
Dog Arthritis & Dysplasia
Dog arthritis or dysplasia is a condition that causes joint stiffness in dogs. Both arthritis and dysplasia make it difficult for the dog to rely on its hind legs for support. The conditions make the performance of basic tasks such as walking and running extremely painful and almost impossible. Both conditions can be cured or managed by feeding your dog supplements such as Glucosamine, Omega Fatty Acids, and Chondroitin Sulfate among others. However, when movement becomes too painful for your dog due to sore joints then a dog's wheelchair will be your best option.
Dog Paralysis
Paralysis in dogs can happen due to old age, sickness, or genetic predispositions. There are other complications that can cause sudden or gradual paralysis to your dog, such as spinal column complications, bacterial infection, and infectious tick bites. Most of these sudden paralysis conditions are treatable when identified and addressed at an early stage. However, you may need a wheelchair to help your dog get by in life even if the paralysis is only temporary. The wheel will help the dog regain lost mobility while the condition is being treated.
Knee Ligaments & ACL Injuries
If in the unfortunate event your dog tears its knee ligaments or ACL, recovery can take a long time. ACL and knee injuries can happen without notice and severely impair your dog's mobility. There are even cases where the damage can only be corrected by surgery. In such cases, your dog will be required to take rest until it recovers. It will take a long time before the dog can perform strenuous hikes and runs again. Its physical activities will be severely limited during this recovery period.
The dog will also need sufficient support during this period to ensure that it doesn't strain and tear adjacent tissues and ligaments. A wheelchair will provide the necessary support and mobility while ensuring that the dog doesn't overcompensate for the damaged leg.
A wheelchair provides the necessary support and mobility for a dog with an injury or symptoms of the conditions and illnesses discussed above. However, we recommend that you consult a vet or licensed professional to decide on the best option for your dog before going for a wheelchair. Remember, the goal is to give your dog the best possible care and support possible.
Factors To Consider When Looking For The Best Dog Wheelchair
Here are some of the key things to consider when shopping for the perfect wheelchair for a dog with mobility problems:
Size And Weight Of Your Dog's Limbs
Wheelchairs come in different sizes to suit different types of dogs. It's therefore important to ensure that the wheelchair you choose can accommodate the weight of your dog as well as the length of the dog's limbs and the height of its shoulders and hips. Check the weight of the wheelchair properly to avoid breakage problems. If you can't put an adult on a child's bike then don't try to buy your German shepherd a wheelchair meant for a pooch.
Measure your pet properly to get a wheelchair with the right size and weight for your dog. The measurements should include hip and shoulder height and width as well as length of the legs, full weight, and overall body length. Measure the dog in a standing position. Take accurate measurements preferably twice to avoid disappointing mishaps. Make sure the wheelchair can comfortably hold the entire mass of your dog.
The Wheelchair's Construction Materials
The materials used in the design and construction of the dog wheelchair will have a direct effect on its comfort, strength, performance, and durability. You definitely want a wheelchair that your dog can drag along with ease to find one made of lightweight, preferably aluminum, material. The dog cart should also be strong enough to withstand heavy use and outdoor elements such as rain, mud, sun, and dirt.
Durability is important in a dog's wheelchair too. Test the wheelchair and see how it can withstand your pet's usage. You may not know how long your dog will be on the wheelchair so find a model that will serve the dog for as long as possible.
Cost & Quality
There's no way you can put a monetary price on the love, care, and concern for your dog. You definitely want the best for your sick dog but it will be important to start by checking your budget to determine what type of wheelchair you can afford. Fortunately, there are many options out there with different price points to suit your budget.
Keep in mind that, like everything else in life, you get what you pay for. However, a more expensive model will probably have a few extra features and functions that your dog may never need while a cheaper option will still be safe and comfortable. Your goal, therefore, is to find a balance between cost and quality. Look for a wheelchair that your dog will enjoy using rather than try to save a few dollars and end up with an uncomfortable cart. A high-quality model will last longer and keep your pet safe and comfortable at all times.
Conclusion
If for some unavoidable reason your dog ends up with mobility problems and is probably rendered motionless, then your best course of action is to get the dog a good comfortable and lightweight wheelchair. A properly designed wheelchair will help your dog walk, play, and lead a happy life.
There are many types and models of dog wheelchairs on the market today but our top choice is the Walkin' Wheel Dog Wheelchair. This is a wheelchair for large dogs that are prone to mobility limiting conditions such as arthritis and dysplasia. The wheelchair is made of a strong, lightweight, and durable aluminum frame.
---
The Review
Best Dog Wheelchairs