The Centers for Disease Control and Prevention has announced that with effect from December 1, 2021, the United States Government will loosen a rule that banned the entry of dogs from 113 countries.
The Government had blocked all dogs entering the US from high-risk countries due to rabies since October 14, 2021, and concerns regarding fraudulent rabies vaccination certificates.
The CDC did not elaborate on why the suspension was eased. But US citizens traveling with their dogs from previously banned countries can now be allowed to enter the US with their pets, as long as the dogs had received rabies shots from a US-licensed veterinarian. And the owner can provide a valid US-issued rabies vaccination certificate.
Rise In Rabies Cases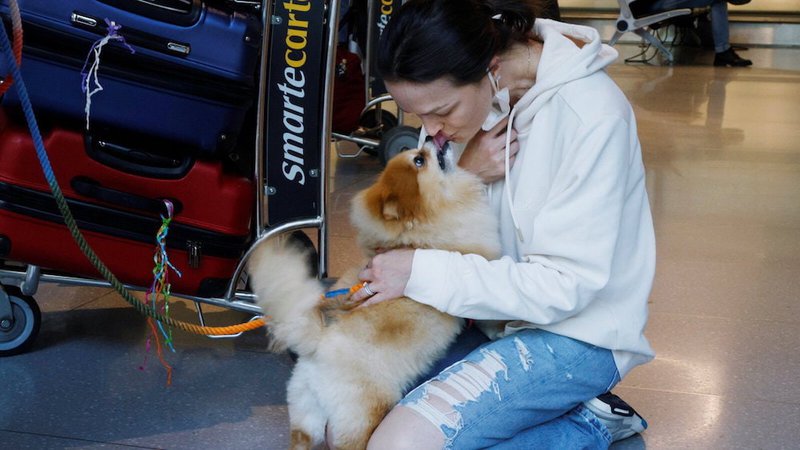 The dogs should also be certified healthy, microchipped, and at least six months old. Dog owners should keep their pet's paperwork up to date because CDC would not accept expired rabies vaccination certificates.
Additionally, dogs that came from or passed through a high-risk country must re-enter the United States at one of the 18 approved ports of entry, including Miami International, Honolulu, DK. Inouye International, Los Angeles International, John F. Kennedy International, and Dallas/Fort Worth International Airports.
The CDC had planned to reduce the number of ports of entry from 18 to 3 in early 2022 but has reversed its decision.
Some aid workers and US military personnel had complained that they had a hard time letting the newly adopted dogs enter the US. They have cared for these dogs while they were stationed abroad and find the ban too restrictive.
Dogs adopted overseas without any vaccination certificates would still be prohibited from entering without special permission.
In 2020, CDC reported a 52% increase in rabies cases compared with the previous two years, with approximately 450 dogs arriving in the country with falsified documents. There was also an increase in pet adoptions during the COVID pandemic, as well as dog importations.
Dr. Emily Pieracci of the CDC said in June 2021 that "early on in the pandemic, the shelters were reporting record-low numbers of dogs because everybody was adopting pandemic puppies. And so there is a possibility that there may be a correlation between empty shelters here driving an increased demand to purchase puppies overseas."
This may have prompted some unscrupulous breeders to cut corners because they cannot keep up with the increased demands for rabies vaccination programs.
The US has eliminated rabies since 2007, and the Government is trying to prevent the reintroduction of the virus to the country.
Applying For CDC Dog Import Permit
Dogs vaccinated outside the US must have a CDC Dog Import permit. The CDC has provided guidelines on how to apply for the permit.
Imported dogs eligible for such permits have to be personal pets of US citizens relocating to the country for employment or education. This also applies to service dogs that are trained to assist people with disabilities, personal pets of US and foreign government employees traveling to the US on official orders, and personal pets of returning US travelers.
Imported dogs for adoption, resale, or transfer of ownership are not eligible for the CDC permit.