On its 22nd year of hosting the Annual National Championship, the American Kennel Club (AKC) announced the winner of 2022's Best In Show as the English Bulldog named Star.
The three-year-old Bulldog bested over 5,300 other dogs to get the title and won $50,000 in cash prize.
The annual event held on December 17 and 18 at the Orange County Convention Center in Orlando, Florida, was telecast on ABC on January 1, 2023.
Star first won in her Non-Sporting Group before qualifying for the Best In Show.
Queen Diva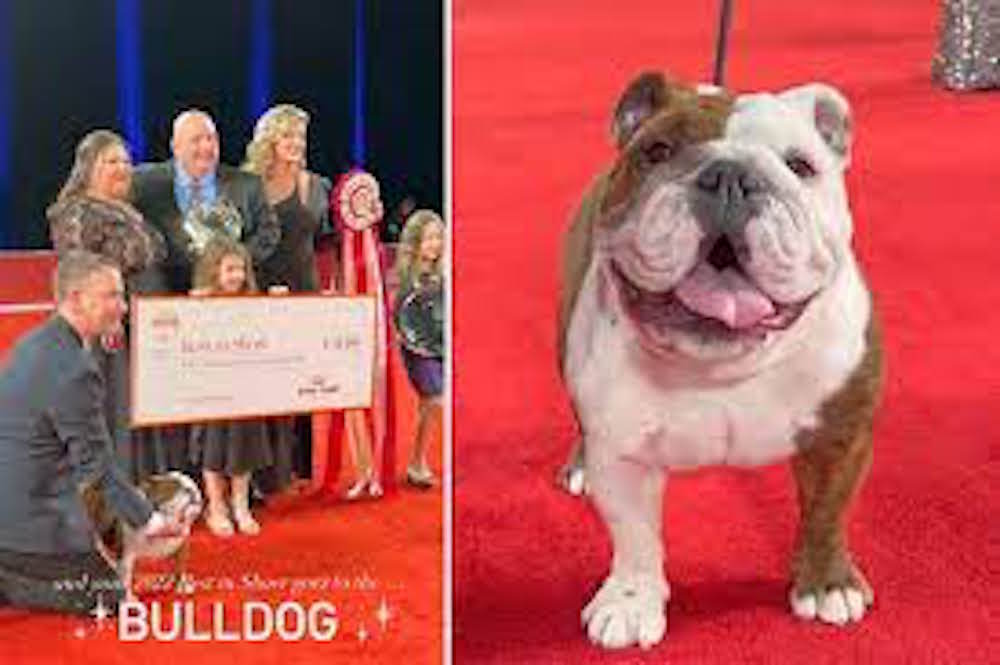 Star, with the show name GCHG CH Cherokee Legend Encore, is owned by Natalie and Kevin Mason from Atlanta and Alaina Moulton.
Natalie said they decided to adopt an English Bulldog because her husband has a lifelong dream of owning such a breed.
The family bought Star when she was just a puppy, and she quickly became the center of attention in their household. The couple's younger daughter came up with the name "Star," which aptly describes the personality of the Mastiff.
Star is just like any other regular pet who loves to snuggle and revels in the company of her family, according to Natalie. But she does push their buttons once in a while. She also adores sunbathing and enjoys chasing tennis balls around their home.
"She owns the house," Kevin quips.
The couple began entering Star in low-tier dog show competitions when she was just a puppy, where she did quite well. But, it was after giving birth to her first litter in April 2021 that the Masons noticed that Star started to shine.
"Her body dropped into all the right places," Natalie said. Even Star's handler, Dennis O'Connor, commented, "we have something special here."
Indeed, Star impressed the judges at the National Championship with how she moved and comported herself around the arena.
"She has this air about her," Natalie gleams. "It's almost like she knows what she's supposed to be doing."
First Of Her Breed
Star is the first of her breed to take the top prize.
"It's a huge deal for Bulldogs," Natalie said. "Bulldogs are so underrated. A lot of people have this stigma in their mind that they are panting and unhealthy and lazy. We are breeding for healthy and good standards."
Because of their flat faces together with a thick-set body shape, the breeding of English Bulldogs has become a concern for many animal welfare groups that cite difficult respiratory health issues common among the breed that sometimes require surgeries as the reason that their breeding should be banned.
A court in Norway has, in fact, banned it in January 2022, including the breeding of Cavalier King Charles Spaniels.
Natalie argued that proper breeding and care could make the difference in how a Bulldog will turn out.
The Bulldog Club of America agreed and congratulated Star on her win.
The runner-up or the Reserve Best In Show went to Bogart the Schnauzer.