Best Choke & Prong Dog Collars
When it comes to training dogs, nothing does it better or makes it easier than a good old fashioned pinch collar. This special collar is usually made from metal and comes with adjustable links to fit different breeds and dog sizes.
In some cases, a pinch collar is referred to as a prong collar or a simple dog training collar. According to the latest research evidence, most dog owners prefer to avoid these collars because they're perceived as dangerous or cruel to dogs, even though they've been in use for decades. Of course, there's no denying that this tool can only be effective when used by a person with the right skills, which is why it's mostly used by experienced dog trainers.
But any dedicated dog owner can learn to use a choke & prong dog collar safely, effectively and ethically. The key is to get proper training on how to use the collar first, and then buy a good quality collar that fits comfortably and works efficiently.
To help you out, we've put together a comprehensive guide of the best choke & prong dog collars, as well as helpful tips on how to use them safely and effectively.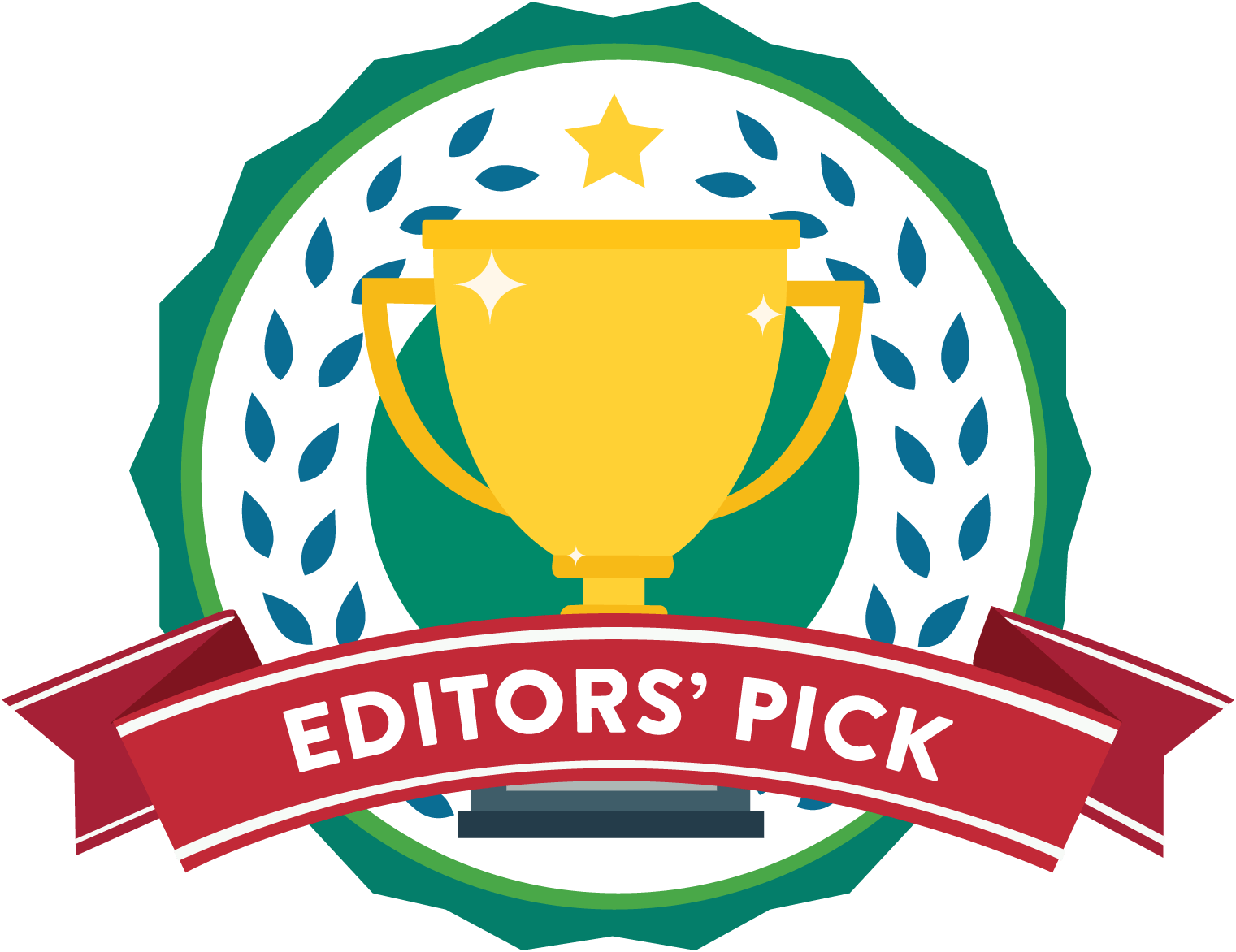 ---
The Keeper Collar Hidden Prong Collar from Leerburg offers the best of both worlds with a functional design and durable quality. Although it looks more like a prong collar cover, this is an all-in-one unit that comes with a built-in prong. But, you won't see it because it's hidden beneath the stealthy camouflage cover.
Even if you consider yourself a clumsy individual, this collar will work for you. All you have to do is measure your dog to make sure you're getting the right fit, starting from behind the ear to the area just beneath the jaw. For the best results, go for a form-fitting measurement; not too tight but not too loose either. A good example would be to get a 14-inch collar for a large size dog who measures 15,5 inches.
Key Features
Available in several different sizes
Leash D-ring is made from welded steel
Molded snap
2.2 mm chrome links
What do we like about it?
Thanks to the molded snap, it's easy for anyone to take this collar on and off. It's the best tool to use when training strong and large breed dogs and it's easy on the eye too! What's not to like?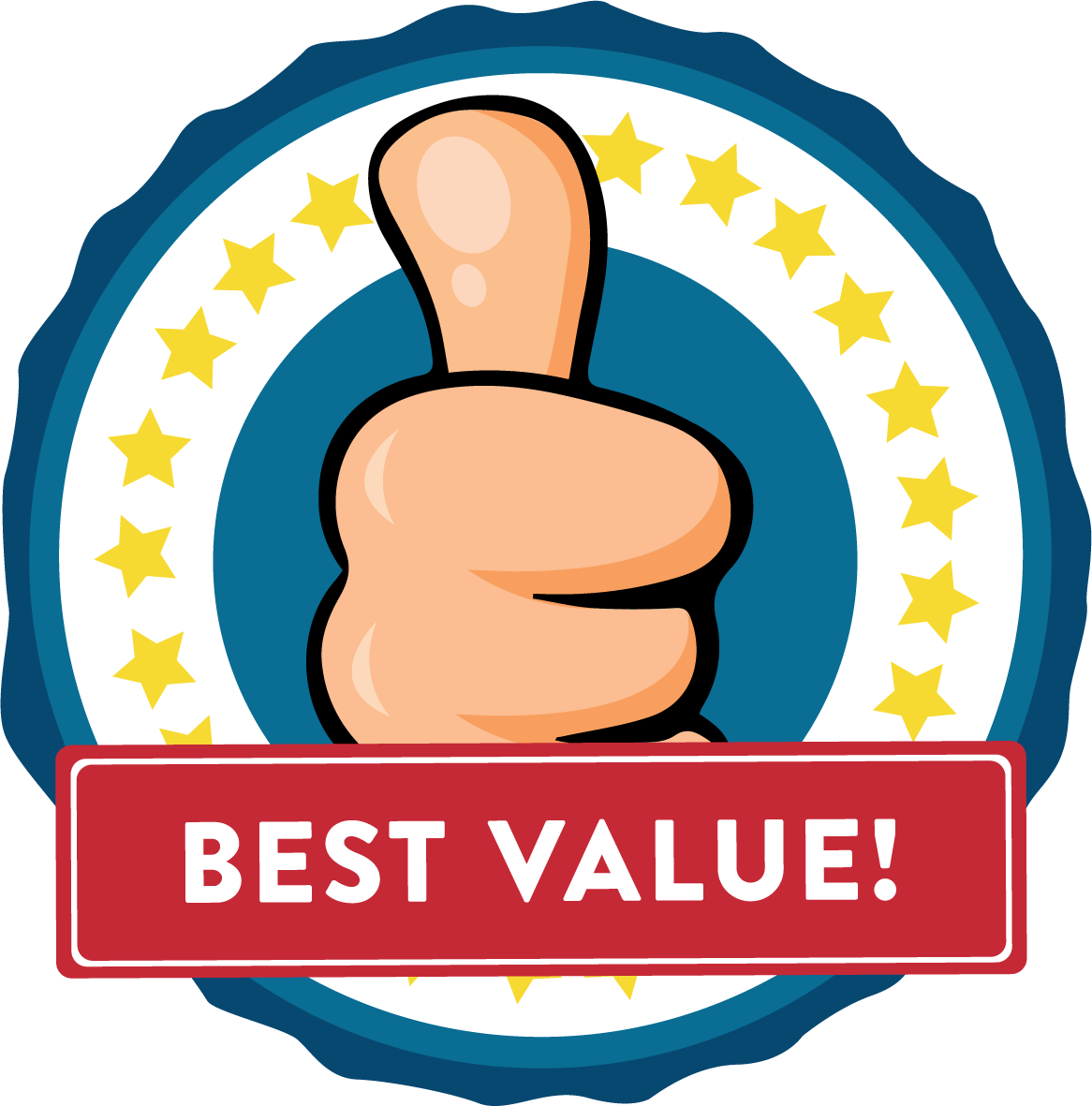 ---
This budget-friendly choke and prong collar from Herm Sprenger is one of the safest models on the market. It has a size range of up to 18 inches and it's made from durable, steel chrome plate. That means it'll work for even the largest and most aggressive pet.
Its practical design is accentuated by a dedicated safety end on each link. This protects your dog's neck from injury whenever you yank its collar, and you can rest assured that it's secure thanks to the steel chromium plate closure.
All told, this one's easy to use, even for beginners and it works great for pet owners with adult dogs.
Key Features
Comes in sizes small, medium and large
Easy to use
Durable steel plated links
Adjustable
Equal pressure is possible thanks to the center plate
Made from durable materials
What do we like about it?
This is a classic Herm Sprenger prong collar that's durable, convenient and easy to use. All you have to do is remove or add links for a comfortable fit. The prong is placed according to a symmetrical positioning for ease of communication between you and your dog.
---
Due to its plastic construction, this pinch collar from StarMark promises never to break or yank your dog painfully.
It's designed to minimize aggressive behavior in overly-energetic pets, thus making it easier for you to take your dog out for walks. You'll find that contact with your dog is seamless with this collar and this probably has something to do with the fact that this design is inspired by certified training and behavior specialists.
This collar is available in different sizes, including extra small. But since it's adjustable you can continue to use it as your dog gets bigger. Just add or remove some of the links to change its size and Bob's your uncle!
There's a round ring included in the design of this collar so you can attach your dog's leash whenever you need to use it on the go. The leash ring is the only part of the collar that's made out of metal, as the rest of the ring is made of plastic. But, you'll be glad to know that this metal is resistant to rust so your dog can still wear the collar when it's raining out.
Key Features
Designed by certified dog trainers
Made specifically for dog training
Adjustable plastic makes it safe and pain-free for your dog
Just add or remove links to adjust
What do we like about it?
In addition to a durable and comfortable plastic frame, this choke and prong collar features a metal round ring that you can use to attach a leash.
---
For the meanest dog on the block, nothing but the best will do. The Coastal Pet Training Dog Collar is designed to train and tame aggressive and large breed dogs. It's welded from argon and coated with chrome, with a rust-resistant titan chain. Although strong and durable, this collar is ultra-lightweight. It measures 20 inches with adjustable 3.3 mm heavy links.
Key Features
Titan chain is rust-resistant, tarnish-resistant and virtually unbreakable
Durable and long lasting
Made from chrome plated argon welding
Measures 20 inches with 3 mm chain links
What do we like about it?
This is a high-quality chain from Coastal Pet and it's made to withstand any environment thanks to its durable composition.
---
This is yet another class-act of a training collar from Herm Sprenger. This time, the JANNIK Stainless Steel Pinch Training Collar is made in an assembly style design for maximum comfort and effectiveness. This means it has five prong links that are connected through a center plate with nicely polished and beveled prong ends.
To put it on and take it off, all you have to do is pinch one of the prongs. Although it's recommended for dogs whose neck measures up to 18 inches, this collar is adjustable for up to 20 inches, making it one of the widest units on this list. You can add or remove one of the links to adjust the fit according to your dog's size.
Key Features
Made in the classic Herm Sprenger design and fit
Extra prong links are available for purchase
Adjustable
Opens up to 20 inches in size
What do we like about it?
Herm Sprenger sells additional prong links for this model, making it even more adjustable. Just make sure you have the right size prong link when you order.
---
This is another offering from Coastal Pet. This dog training collar is designed for ease of use and comfortable dog training. It's made from 100% soy fiber which is soft, comfy and eco-friendly. If there's one thing you can be sure of with this collar is that it won't hurt your dog in the least.
The durable buckle is easy to remove and is designed to minimize neck strain. At the top of the collar is a nylon loop with a side-release buckle. That means it's super easy to put on and take off.
Key Features
Easy to put on and take off thanks to the side release buckle
Makes it easier to control your dog when you're out
Durable and long lasting
Made from eco-friendly and comfortable materials
Offers equal distribution of pressure for pain-free wearing
What do we like about it?
This collar has many positive reviews online from pet parents who say it's chic, comfortable and effective at training their pups with zero pain or cruelty.
---
As the name implies, the Deyace Prong Training Collar is designed to facilitate effective dog training. It's the perfect collar to use if you're planning to train more than one large and aggressive dog. It's made with distinctive spike components that activate whenever it starts barking or exhibiting naughty behavior.
With this dog collar, you'll no longer have to scream at the top of your lungs to get them to behave. The great thing about this collar is that it distributes pressure equally instead of focusing it on one point of your dog's neck. This eliminates the risk of straining or hurting your dog's neck and this makes it one of the safest training collars around. Plus, its stainless steel design is coated with silver paint for an attractive aesthetic and maximum durability.
Key Features
Comfortable and safe
Made from heavy-duty materials
Comes with soft padded handles
The snap buckle has a quick release mechanism
What do we like about it?
It's super easy to put on and take off this collar. Plus, it's made from durable, long-lasting and safe materials that are comfortable for your dog to wear.
Choke & Prong Collars Buyer's Guide
The difference between pinch collars and choke collars is that the interior of the former contains spikes that "pinch" the dog in tandem with yanking its leash. All you have to do is fasten a leash to the back of the collar so that you can use it to control your dog when walking with him.
Your dog will only feel pressure from the prongs of the collar when you pull at the leash. The more your dog resists, the more pressure is applied through the prongs, and that's why prong collars are so effective. They punish the dog according to its behavior.
On the other hand, a pinch collar fits like a regular collar and looks like an attractive jewelry piece. It's expertly crafted with the different prongs fitting together in overlapping loops. Each collar also comes with a tiny metal ring that makes it easy for you to attach a leash for walks.
How To Fit A Choke And Prong Collar
It's important to only put on a choke and prong collar during training hours and take it off as soon as you're done. Unfortunately, a lot of dog owners tend to leave prong collars on long after they've finished training their dog. This confuses the dog and prevents him from making an association between the collar and its training routine. Also, be sure to fit the collar properly before you start using it.
This means the collar should fit comfortably around the neck and be positioned beneath the jawline. A collar that's too loose could cause difficulty for your dog when walking because it will drop down.
Avoid putting on the collar by slipping it onto your dog's neck, as some owners like to do. Instead, a training collar should be worn and removed by hooking and unhooking the included links which should be positioned at the back of the dog's neck. The great thing about these links is that they're easy to unhook. All you need to do is pinch it and it should come apart. If your dog is wearing a leather dog collar, you have to remove that prior to putting on the prong collars.
For the best results, place the links behind the dog's ears for easy access when you need to hook and unhook them. The rings that attach the leash shouldn't be positioned beneath the dog's chin and should be rotated to fit in the appropriate position.
What You Should Know Before Buying a Prong Collar
Mechanism
At first glance, prong collars look quite dangerous and even harmful to dogs, which is why most dog owners don't like to use them. But prong collars are a very effective training tool. that helps you to communicate more effectively with your dog during training. Because it distributes pressure equally around the dog's neck, there's no chance of harming the dog's neck or his trachea, granted that it's positioned properly.
Fit
Also, it's important to ensure a secure fit by positioning the training collar beneath the ears. To ensure successful communication with your pup during training, be sure to place the collar at the upper part of the neck. A loose collar can easily slip down and injure your dog's neck and this is a common problem with prong collars. It's not that they're intrinsically harmful, but people often put them on in the wrong way.
Use
We're sure you probably didn't consider this, but a dog collar can potentially save your dog's life. You see, a lot of dog owners are hesitant to take their dog for outdoor walks and hikes out of fear that it will misbehave and run amok. A choke and prong dog collar can help you avoid all that and still take your dog out for regular walks and outdoor excursions without experiencing any undesirable behaviors. Plus, taking your dog out for walks frequently will prevent it from chewing on furniture or barking incessantly from being bored. A choke and prong collar can help you build a stronger and better relationship with your pet by creating positive memories and doing more of the activities that your pet enjoys.
Risk
It's sad to say, but dog owners are the ones that give choke and prong collars a bad name. Through misuse and improper wearing, these collars can be dangerous and harmful. It's important to note that training collars are useful for more than just yanking at your dog every time he shows a naughty behavior. They're designed to facilitate better communication between you and your dog while establishing your authority as a leader in your pet's mind.
It's not recommended to keep the collar on after training hours, and you should only practice the pinch when you're actively training your dog in situations such as walking or hiking outdoors.
As long as you use the collar ethically, there's no reason for you or your dog to experience any side effects from it. Be sure to follow the provided instructions as well for the best results.
This goes the same for other controversial canine products, such as a dog bark collar and a dog shock collar.
Conclusion
Well, there you have it! That's how you use a choke and prong collar to get the most out of it. As long as you follow the guidelines provided with the collar and consult with a professional dog trainer to help you out, a dog collar could be the best way to form a peaceful, lifelong friendship between you and your dog.
Now, if we were to pick just one option from the choke and prong collars reviewed on this list, it would be the Keeper 1" Wide Collar With Hidden Prong. What makes this collar so unique is the fact that it's molded for easy wearing and removal. It's made from durable, high-quality materials, and it's perfect for training large and aggressive dogs, although it's adjustable enough to fit different sizes.
---
The Review
Best Choke Prong Dog Collars