Best Dog Nail Grinders For Your Furry Friend
Did you know that overgrown nails can be dangerous for your dog?
According to many veterinarians, overgrown nails can result in painful open wounds as the nails curl backwards and grow into your pooch's pad. Also, long nails could cause your dog to walk in an awkward position – which may lead to skeletal conditions such as joint pain and arthritis.
As such, you must constantly keep your pooch's nails short. It's for their overall well-being.
That's where a canine nail grinder will come in handy. In our article, we have provided an analysis on which are some of the best dog nail grinders that are readily avaliable in the market.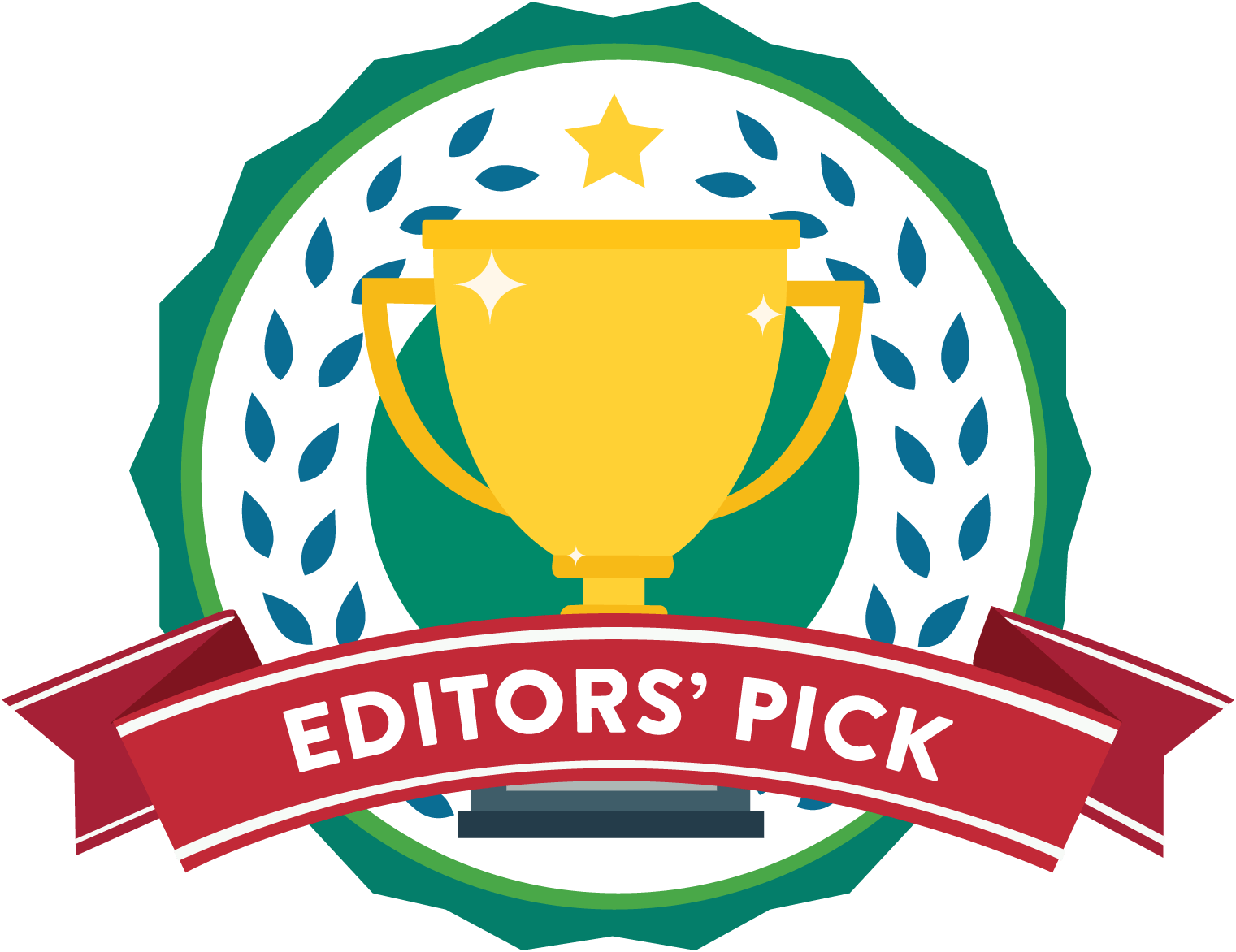 ---
The Dremel 7300 Pet Grooming Tool works wonders in trimming your dog's nails without the fear of accidentally cutting the claws. You can even use it on even grumpy or skittish dogs because it is quiet and cordless with two different speed levels.
The Dremel brand is popularly known and professionals at times use "Dremel" as a word in place of a grinder, showing how popular it is. Hence, you can rest assured of its quality. This canine grooming tool is a rotary grinder, enabling you to press it gently against your dog's nails to grind them away slowly.
Key Features
Two different speed settings
Comes with a rechargeable battery which can last for three hours
Cordless and convenient
What do we like about it?
From actual customer reviews of dog owners, they were impressed with the effectiveness of the Dremel Nail Grinder. Also, it is easy and convenient to use because of its cordless feature.
What we really liked was that it was fully rechargeable and lasted up to 3 hours of usage in a single charge.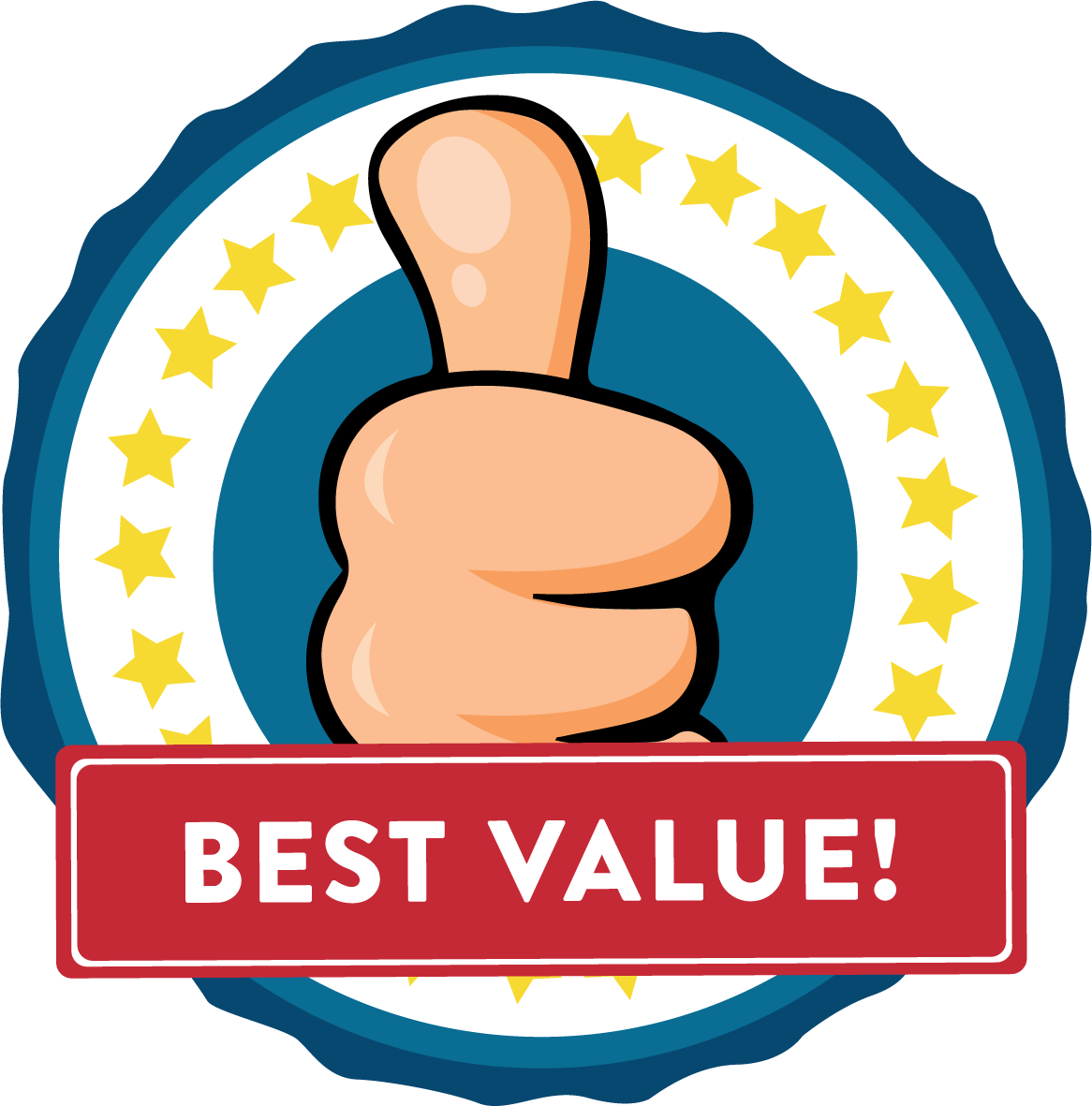 ---
The Hertzko Pet Nail Grinder is versatile as it is ideal for grooming dogs, cats, rabbits, and birds. Animals that are sensitive to noise will be comfortable with this unit because it has low vibration and noise.
It is a plastic grinder that is designed to be ergonomic as it is portable, lightweight and can be utilized outdoors. It is quite simple to use. With an inbuilt battery, you can recharge this nail grinder through the electric cord or USB outlet.
Moreover, this unit performs multiple functions. It grooms, shapes trims and smoothens the nails of your animal painlessly.
Key Features
Designed with ports of three different sizes – small, medium and large
Equipped with a Diamond Bit Grinder, which is more effective and far safer than standard nail clippers
Multiple functionalities – grooming, shaping, trimming, smoothing
Easy to clean
What do we like about it?
This Hertzko Nail Grinder is effective and extremely affordable. It makes grinding of the nails a pleasant experience for your pet pooch with its multiple functionalities.
---
According to Boshel, it's Dog Nail Grinder is recommended by professionals such as veterinarians, professionals in pet grooming, animal trainers, and by its consumers as the best nail grinder for small and large dogs.
It is ergonomic and designed powerfully to be used in-house. This device is a portable and lightweight one that is comfortable to use and is painless to the dog's paws. The cordless machine features a user-friendly and upgraded single speed motor that is extremely quiet.
Key Features
Multiple grinding ports which can fit different dog sizes
Manufactured with durable Diamond Bit Grinder
Silent and single speed motor
Portable and lightweight device
What do we like about it?
It is rechargeable and has an included USB charging cable. Moreover, it is beneficial and can be used for dogs of different sizes. Its noise level is extremely low, causing minimal discomfort to your pet pooch.
---
URPOWER Canine Nail Grinder provides you with an excellent combination of effectiveness and affordability. It can be used for trimming the nails of small to medium-sized pets.
With a quiet motor, you can be assured that your pet pooch experiences minimal discomfort from the noise. All that is needed for charging is a normal USB cable. With a single charge, it can last for up to 3 hours.
Key Features
Ultra-modern and minimalist design
Diamond bit mechanism that grinds exceptionally and safely
90-days warranty
Quiet motor
What do we like about it?
Its super mute motor technology is noteworthy. It gives your canine companion a trimming experience that is stress-free. Also, it has a long-lasting battery.
---
This Pecute nail grinder can trim your dog's nails with ease.
With diamond grinding heads, it allows you to grind off the nail in small bits instead of messily cutting off the nails in large chunks. So, the chances of cutting and harming your dog's paws are reduced drastically.
Moreover, with a 50-dB motor, this device is ultra-quiet. It provides for a stress-free trimming session with your furry friend.
Key Features
600mA advanced lithium battery
Thick diamond grindstone head with double speeds design
Three port sizes for dogs of various sizes.
Super quiet at 50 dB
What do we like about it?
This Pecute dog nail grinder is very comfortable to use. Grinding can be a leisure activity for both you and your dog due to its efficiency. It comes with 2 changeable speed options – quick grinding at 6800 RPM while precision trimming at 6000 RPM.
---
There is zero scratch on the sofa, floor or the skin after grinding with the Zoto Dog Nail Grinder. It includes both nail file and nails clipper for precise grooming of your pooch's nails.
Key Features
Silicon carbide grinder head for enhanced durability
Three sizes of ports, making it a good choice for dogs of different sizes
Less than 60 dB of noise level, with low vibration
What do we like about it?
It is made from industry-grade materials that ensure durability. It can be used for four hours after charge and suitable for all sizes of dog paws.
---
The Invenho Pet Nail Grinder is a safe and effective product. It reduces the risk of cutting the paws too short or causing harm to your canine companion.
The 3 ports provided makes it suitable for small, medium-sized healthy pets. It has two-speed switches and three ports so you can choose the connection that fits based on the nail hardness and size of your pooch.
Key Features
Produces a low noise of less than 40 dB
Battery-operated and rechargeable with an included USB cable
Features a precision motor with three ports
What do we like about it?
This unit can be utilized for trimming, grooming, smoothening and shaping the paws of your dog without any pain.
---
If you are familiar with grinders, you may have already heard of this Oster brand. The Oster Pet Nail Grinder is designed to grind down the nails of your dog no matter how hard the nails are. You are assured of top-notch quality with this grinder.
Key Features
Features a motor with variable speed, delivering power that can grind various nail types
Silent motor
Works for both dogs and cats
What do we like about it?
It can be used in trimming both your dog and cat. Moreover, it has been tested on various breeds of dogs and cats. Its adjustable safety ensures a pain-free experience for your pet pooch.
---
This professional pet grinder kit efficiently and safely grooms the nails of your furry friends for smooth, fast and precise results.
Its powerful motor delivers up to 18,000 RPM of grinding capacity. You can store it easily at home as it has a hanging hook which clamps onto any table as storage.
Key Features
Attachments can be changed easily as it features a collet which is quick-change
Features an ergonomic hanging hook
Sure-grip pads and rubber finger grooves ensure optimum control
What do we like about it?
With an 18,000 RPM motor, it is a heavy duty nail grinder that can file away even the toughest of nails. It is designed to be very user-friendly.
---
A standard nail grinder in the market, it comes with a one-year limited warranty. However, some dog owners have expressed their concerns on the quality as the product tends to break easily.
Definitely mixed reviews on this one, so our recommendation is to avoid this for now.
Key Features
Three different ports to choose from based on your pet's nail size
The diamond bit grinder stone is more effective and safer
Cordless design
One-year limited warranty
What do we like about it?
This grinder makes trimming the paws of your pet pooch a pain-free experience for both of you. You do not have to worry about the cord because it operates cordlessly.
---
This is the last item on our list.
This PAWPERFECT rotating file is designed after the conventional nail trimmer, but it is made to be far more powerful and safer. It has enough power, varying from the low mode to the high mode, to suit your needs.
Key Features
Its 7.30 inches' length is paw perfect
Trims away quickly
Low mode – 7,000 RPM and high mode – 14,000 RPM
What do we like about it?
This product combines all that you need in a grinder, making it a paw perfect tool. It offers ultimate safety and efficiency. The design is not compromised either.
Nail Grinder Buyer's guide
As a dog parent, you know that owning a pet pooch comes with many different responsibilities. One of them is helping them to keep their nails short and trim.
According to the American Kennel Club, long and overgrown nails could cause pain and irreversible damage to your canine companion.
So, keeping the nails of your dog trimmed continuously is essential. It helps with your pooch's overall well-being and reduces the damage to your expensive upholstery and carpets.
There are various ways to keep your dog's nails short, but one of the safest and probably the easiest method is with a nail grinder. It works through a "sandpapering" process of grinding down your dog's nail.
We understand that it can be difficult to choose the right nail grinder for your canine companion, that's why we came up with this buyer's guide to help you to make your choice better.
Nail Clippers Or Nail Grinders?
By now, you should be aware of the importance of trimming the nails of your furry friend regularly. So, you ought to check your pooch paws from time to time to ensure that their nails are not extending out of their footpad.
As a general guide, you need to trim your dog's nails once every 1 to 2 months.
Another way of knowing when it is time to trim is when you hear the sound of your dog's nails clacking when it walks through hard surfaces.
When it is the time to trim, you must decide between nail clippers and nail grinders.
Which is the better option?
It really depends. Both the nail grinders and the nail clippers have their own advantages. However, our observation seems to indicate that most groomers, dog owners and veterinarians prefer using a nail grinder.
This is because grinding the nails of your pooch is a safer option. There is no risk of you mistakenly cutting into the cuticle bed of your dog and causing an injury. The process of clipping nails requires a fair amount of pressure to be placed on the dog's nail. This can be a discomforting process for your pooch. Also, clipping can leave behind nail splinters or jagged edges, which are not as smooth as a trimmed nail.
In general, your furry 4-legged friends will find it easier to sit for grinding because it is a gentler and gradual process. As with any other dog accessories, you still must introduce the grinder gradually to your pooch to let them get used to it.
When used correctly, grinders are extremely safe and dog-friendly.
What To Look Out For?
Now that you are convinced about getting a canine nail grinder, we have listed a few factors to consider before making that purchase.
Grinders are not created equal, so you have to be aware of the different features. This will help you to find one that best suits your needs.
Speed Or Power Of Nail Grinder
Similar to humans, your dog's nails are made from a tough protein known as Keratin. The key difference is that our nails only have 1 layer, but your dog's nails have 2 distinct layers.
With 2 layers, you need a nail grinder that has enough power to get the job done. Our recommendation is to choose one that has a powerful motor to give it enough speed and strength to deal with the toughest of nails.
Power Source
Nail grinders that need electricity as their power source can be uncomfortable to use especially when you have a skittish canine companion.
This requires the nail grinder to be connected to the power source through a cable, thus restricting the range of your movement to the length of your cable.
As a result, you have only a small area to go about your nail trimming process. Keeping your pooch within this area could be a challenging task.
On the other hand, a trimmer that operates with batteries frees you from such limitations. There's a catch though. Nail grinders with rechargeable batteries tend to be costlier, so be prepared to pay a premium for this convenience. But the good thing is that if it's rechargeable, you don't have to worry about always replacing batteries.
Ease Of Using
A grinder should be lightweight and easy to hold in the hands. If it is heavy and difficult to handle, grinding away the nails of your pet pooch will be a much harder and challenging process.
We recommend visiting your local retailer or pet store to have a touch and feel of how the grinder will be.
How Durable It Is?
Everyone wants a tool that is made to last.
It's the same for a canine nail grinder too. It should be manufactured from solid, high-quality materials such as plastic of high density. Keep a lookout for a diamond bit nail grinder – they tend to last longer.
Noise & Vibration
As much as possible, do get a canine nail grinder that has the least amount of noise and vibration.
Why?
Especially with dogs that are not yet accustomed to the nail grinding process, the noise and vibration can create an uncomfortable environment for your furry companion.
Customizable Speed
With a nervous pooch, it's better to get a nail grinder that has multiple speed options. Start with the slowest speed to let your pooch get used to the sound, vibration and the process of grinding its nail.
Once they are more comfortable with this process, work your way up the speed levels. Always remember to use positive reinforcement and prepare a few treats along the way.
Furthermore, grinders with variable speeds allow you to grind away the outer nail quickly and slowing down the speed as you get closer to the claw. Hence, the chance of injury is reduced.
Read Customers Reviews
We have provided a list of nail grinders that we think are the best in the market. But you should do your own research too. Ask around your friends and family to see if they might have any recommendations.
Also, you can check out online retailers such as Amazon to read actual customer reviews of their canine nail grinders.
How To Use A Nail Grinder?
The steps of using a canine nail grinder are generally similar across the different models. However, there might be slight differences in how they are operated. So be sure to read on their user manual before using it on your pooch.
Here are some basic facts that you need to be aware of:
You need to have a full understanding of your dog's nail anatomy. This is so that while grinding, avoid getting too close to the blood vessels which can lead to pain for your pooch.
If it is your first time grinding, you must start very slow and take much care while grinding until you become more familiar with the process. Here's an instructive 2-minute video which shows you the proper steps of grinding nails.
Decide on which nail you need to trim before you start the grinding process.
Try making your pooch aware of the grinder before you start. Let your pooch know and associate the nail grinder with positive reinforcement such as treats. This helps to make your furry friend less jittery.
If you find that your nail grinder heats up easily, be sure to take breaks of 10-20s to let it cool down. Overheating of the grinder could scald your skin and we wouldn't want that to happen.
Conclusion
Start Young To Accustom Your Pooch!
Nail grinding is an easy process if you follow the right procedure and get the best tool for the job.
From our research, we think that the Dremel 7300-PT Dog Nail Grinder is the best model available in the market right now. It is not only manufactured by an established brand but also offers superior features as compared to its peers. With its rechargeable battery, it's really convenient to bring around and use the Dremel 7300-PT Dog Nail Grinder effortlessly.
---
The Review
Best Dog Nail Grinders