Best Snugly Harnesses For Small Dogs
While small dogs are generally easier to care for, you do need to make some decisions differently than you would for a big dog, and choosing a harness is one of them.
A harness that doesn't meet a small dog's requirement can be not only harmful to them, but also dangerous.
But as always, we have done all the hard work for you by picking the best harnesses for small dogs out there.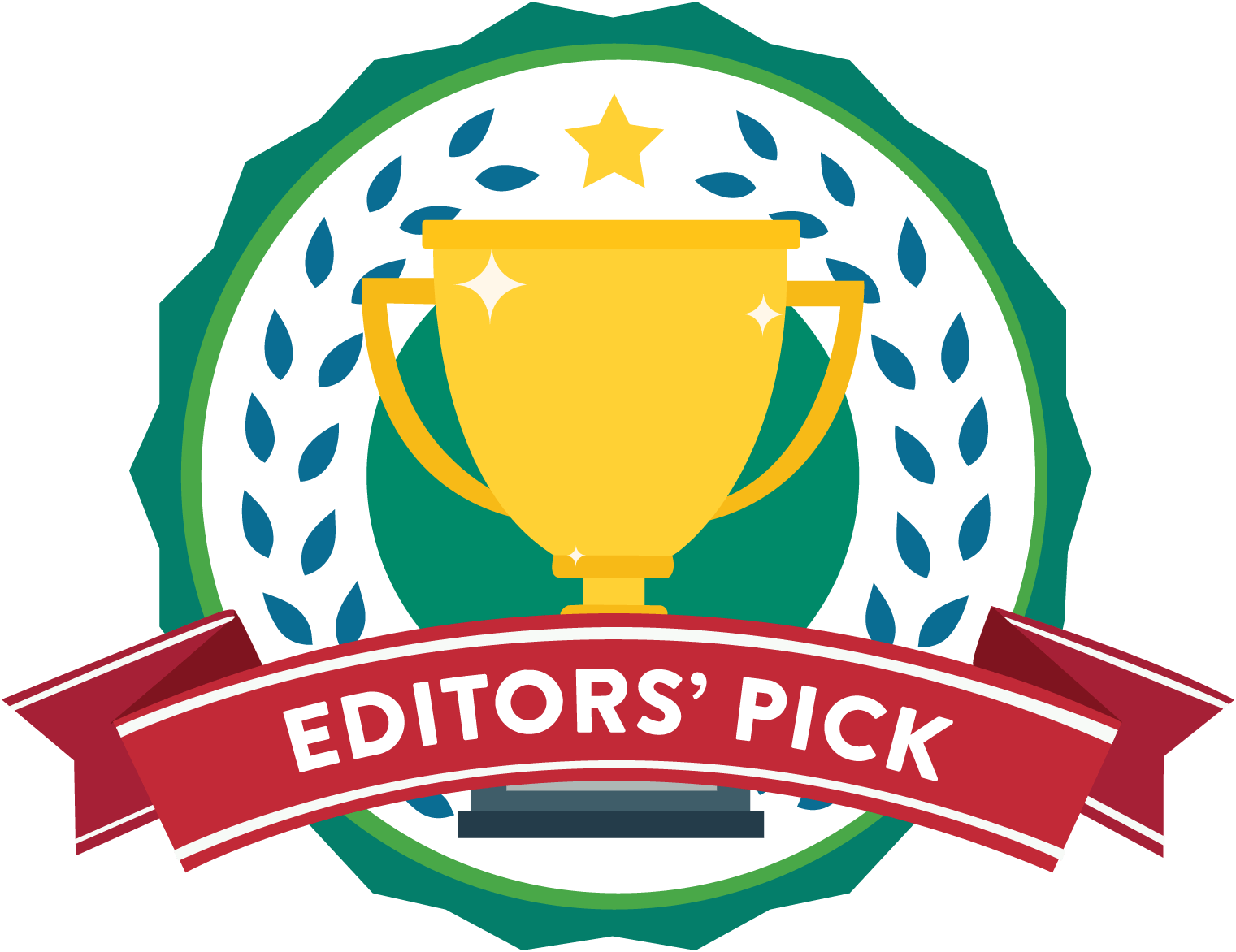 ---
This is the best harness you can buy for your small furry buddy because it would exceed your expectations in every single department.
It's exceptionally functional with 2 leash connection points and as many as 5 points of adjustment. The latter helps you achieve a perfectly comfortable fit for your small dog, as you can use the attachment points to make the harness a perfect size for them.
Adding further to the comfort are the foam-padded straps, which make the harness comfortable for your dog without interfering with their movements.
If you think that's about it, then you're in for a surprise. This is because it also comes with a reinforced handle that turns out to be incredibly useful as it allows you to lift your dog over muddy puddles easily.
Finally – and perhaps most importantly for many users – the harness is very secure and well-designed, covering your dog's chest, rib cage and waist. This makes it an excellent choice for both dogs that are aggressive pullers as well as the escape artists.
Unlike many other harnesses, it's almost impossible for even the smallest of dogs to escape from this harness.
Key Features
The most well-designed harness on the market
Escape-proof and prevents pulling
Secure and comfortable, perfect fit
A handle for easy lifting
What do we like about it?
It turns out to be a perfect solution for all types of dogs, and for walking in all types of situations. Be it an aggressive puller, an escape artist or walking the dog through muddy puddles, this harness would have you and your smaller buddy covered.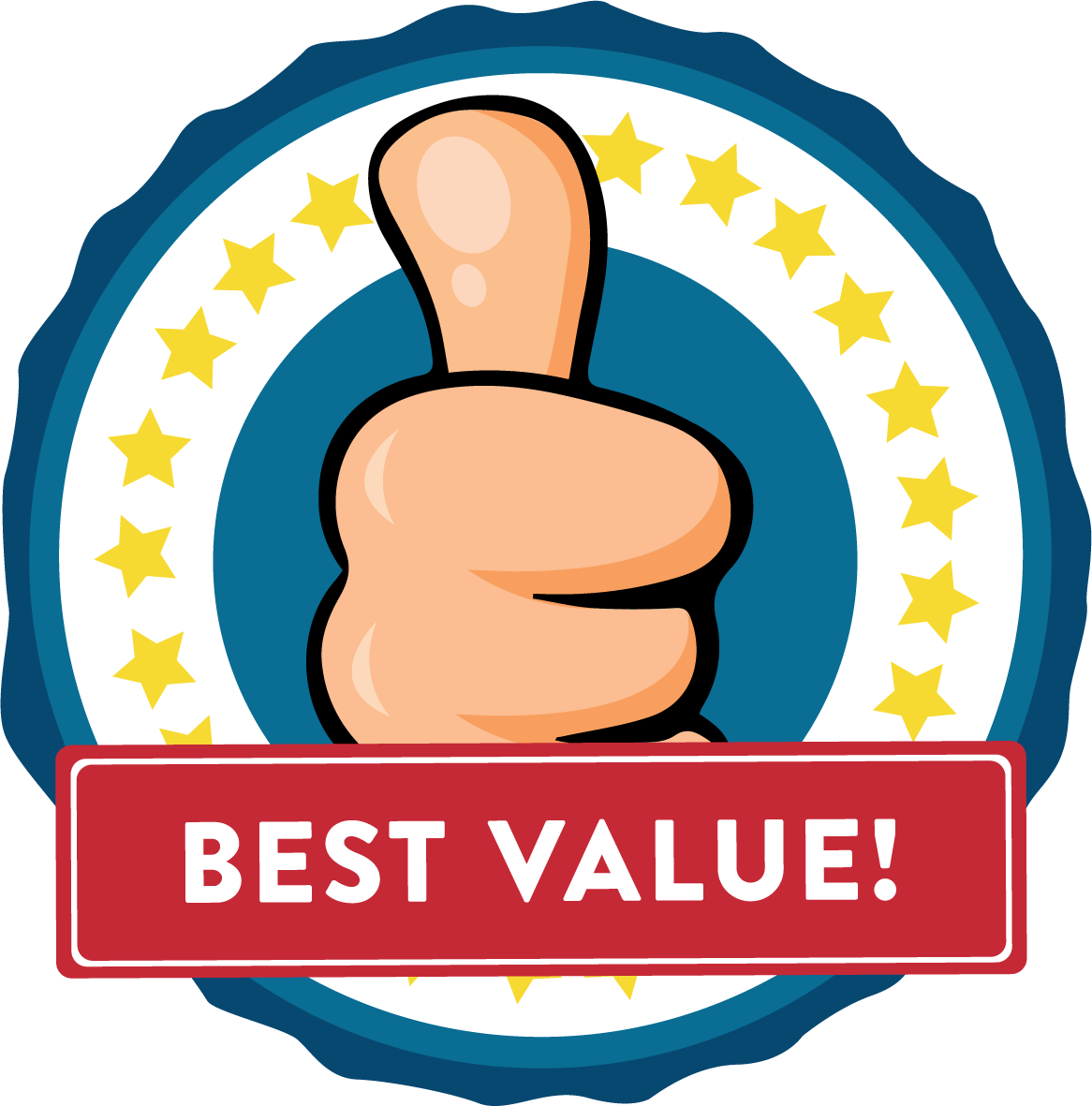 ---
While our top pick is a great choice, it's a bit on the expensive side. But if your dog isn't an escape artist and you're looking for a budget alternative without compromising much, then this harness is as close as it can get.
It comes with 2 leash attachment points as well, one on the back and the other on the chest. The latter is designed for heavy pullers, and it does work great for preventing their pulling efforts.
While you don't get the same level of adjustability as the above product, but it has adjustable slide straps as well and would offer an excellent fit for most small dogs.
It's also a reasonably well-designed product to help prevent choking by distributing the pressure across the body.
If you tend to walk your dog during the night or in low-light conditions, then you will be glad to know that the straps of this harness are reflective and will help with the visibility in those conditions.
The material used to make the harness is soft and breathable – and coupled with the heavy padding – your dog would find the harness pretty comfortable overall.
Key Features
Great price for overall functionality
Handles even heavy pullers really well
Made using a breathable, comfortable material
Adjustable enough to offer a snug fit
What do we like about it?
For the features and functionality it offers, it's available at a great price. While the material is soft and breathable, there's also a decent level of padding.
Add to this the adjustability, 2 leash points and a snug fit, and you have a harness that's as good as it can get at this price point.
---
This is one of the most popular dog harnesses in the low price range. However, the excellent ratings and reviews it has got mean that you shouldn't mistake the low price for a low-quality product.
One of its best features is that despite being a "no-pull" harness, it ensures no stress is put on your dog's neck when you pull the harness. This is because the "pulling area" is filled with comfortable sponge, and will not cause any choking.
Unlike other harnesses, you don't have to put your dog's head or legs through the harness to put in on, and instead can clip it on them.
Finally, it's made using a mesh material to keep your dog comfortable and cool.
Key Features
Great quality for the price
Very easy to put on
Pulling area filled with comfortable sponge
Handle for better control when needed
What do we like about it?
It's one of the few dog harnesses for small dogs in this price range that ticks pretty much all the boxes. It's comfortable, easy to put on, made of comfortable material and will not choke your canine baby.
---
This harness is a bit more expensive than the one reviewed above, but you do get 2 leash attachment points. This makes it ideal for dogs that are a puller, but without having to make them feel uncomfortable by using the chest attachment point all the time.
Some of the other features that make an impressive choice include reflective material for more safety during the night, mesh lining for breathability, a handle on the back, a great size and a fantastic customer service.
We make mention of the customer service here because it's one of the few sellers/manufacturers that offers a full replacement or refund warranty should you encounter any quality issues when using this harness.
Key Features
Stops pulling completely
Very sturdy
Soft and comfortable with mesh lining
2 leash attachment points
What do we like about it?
If your small buddy is an aggressive puller – and you do not have the budget to go for our top picks – then this product will hit the spot just as well for you.
---
This is one of the more expensive options on our list, but if for some reason you do not want to go for either of our two top picks above, then this one should fit the bill well for you.
It would turn out to be a particularly good choice for dogs that are very small, as it's designed to be extra comfortable for very small dogs. The fit is great and the harness is relatively adjustable overall.
Another great feature is the memory foam padding, which makes it very soft and comfortable.
A bit of a drawback is the plastic rings, which isn't very impressive especially in this price range. If you can live with that, then this is a great harness overall.
Key Features
Memory foam padding is super comfortable
Great design for tiny dogs
Snug fit
What do we like about it?
The memory foam padding is something that makes it a particularly important choice, especially for very small dogs that need something more comfortable than the usual materials out there.
---
This is another affordably priced dog harness that comes with a fair few features. Just like the other product we reviewed above, it's also straightforward to put on as you only need to clip it on to your dog.
There are two reinforced D-rings that prevent your dog from escaping the harness, so it's also a good choice for dogs that have a habit of escaping.
There's no mesh material here, but the material is pretty soft and comfortable.
On the downside, you do have to be a bit careful with the sizing or you may end up with the wrong size.
Key Features
Very soft and comfortable
Great for escape artists
Just need to clip on
Available in 7 different colors
What do we like about it?
If you have an escape artist but don't want to spend much on a harness, then this harness is one of the few options that's also very comfortable.
---
Here's something for those that tend to travel often with their dog. This is the only dog harness on our list that comes with a seat belt for your dog.
It can be attached easily using the quick release buckles as well, and has 5 adjustable points to ensure an excellent fit for small dogs.
There's only one least attachment point, but it's on the front part to prevent pulling. The seat belt is 10 inches in length and is reasonably sturdy too, and can also be used as a short leash for training your pup.
Most importantly, it's one of the most durable harnesses that can handle even a 130 pound beast of a Rottweiler.
Key Features
Super durable
Comes with a seat belt
Quick release buckles
Lifetime warranty against manufacturer defects
What do we like about it?
The durability is the biggest factor that allowed this product to make it to our list. If you have a heavy, powerful dog that tends to pull, then this harness may turn out to be your best bet in the low to mid price range.
---
Here's the last and the cheapest dog harness on our list. Now, being the most economical option, you shouldn't expect a lot from it.
It's stylish, sturdy and has a fair bit of padding on the front. The material is pretty breathable as well.
It's also effortless to put on and adjust, and specially designed for small and medium dogs.
However, there are some significant flaws. The back clip is not like the adjustable clasp the other products we reviewed above come with, and it can dig into the back of your dog.
Also, it's not a suitable choice for escape artists, as it does little to prevent a dog from slipping out of it.
If these don't sound like something that will trouble you or your dog, then the price is great for its overall quality.
Key Features
Front part has a lot of padding
Easy to put on
Stylish look
Breathable material
What do we like about it?
The price is the most significant factor here. And while it isn't our favorite – if you think your dog wouldn't mind the back clip trouble or it wouldn't be a problem to keep it a little loose – then it may be a pretty good choice at a dirt low price.
Harness For Small Dogs Buyer's Guide
Now that we have reviewed the 8 best harnesses for small dogs on the market, we will get to some common questions regarding this topic, with the first one being why do you need a different type of harness for a small dog.
Our answer is that the harnesses for big dogs are often designed for specific purposes, depending on the breed, weight, aggressiveness and more. Some may be designed for walking only, while some others would be designed for traveling with a big dog in a car.
Similarly, many harnesses for big dogs need to be strong around their neck part to prevent them from pulling and dragging their owner, although not as much as to choke them. Harnesses for the small dogs, however, need to be much gentler around the neck area, as they are usually not anywhere as aggressive when it comes to pulling.
Further, small dog harnesses ideally need to have more padding around the front area and should be overall softer than the ones designed for big dogs, as the former can get choked much more easily. Some dog owners also prefer a no-pull option, which might provide a snugger fit as compared to a traditional harness.
There are some other similar reasons too, but we are sure you get the idea, and we can move on to the other useful factors to consider.
Never Compromise On The Quality And Safety
For a small dog, nothing can be more important than the quality and safety of the harness. The harness must be strong enough not to break, even if your small furry buddy is too aggressive of a puller for their age. No-pull harnesses are an excellent choice for such little beasts.
However, at the same time, the sturdiness must not translate to a rough material that's too hard on your dog's skin. There have been some complaints from customers about some harnesses hurting a particular area of their dog's body, which is not what you would want.
If your dog is very skilled at escaping from the harness, then it's essential that you choose a harness that prevents escape. You wouldn't want your dog escaping the harness at the wrong time and ending up in trouble.
A snug fit, too, is more important than you may think. The harness must hold securely around your dog, but not get too tight to make it uncomfortable for them.
If the harness remains loose around your dog, then you may always run the risk of your dog escaping it. Many sellers/manufacturers have detailed instructions on their product pages for helping you get the right size, so make sure you follow them well.
Typically, it's recommended to go with the smaller size when in doubt between two sizes, so that your pup gets a snug fit.
Finally, a reflective material can be an important factor for those that tend to walk their dogs during the night or in low-light conditions, where the reflective material would help them with the visibility.
Don't Forget the Comfort Too
Just because a harness is safe and offers a good fit doesn't mean it will turn out to be comfortable enough for your pup. The comfort is particularly important for small dogs, as anything that causes even a bit of discomfort to them can give them a hard time.
The material is the most crucial factor here. It must be soft, comfortable, and ideally even breathable. A mesh material can be a good choice for dogs that are very small and delicate, though not necessary for bigger dogs.
The padding is another important factor to consider. The better the level of padding, the less friction the harness would cause against your dog's skin.
If all else fails, you can always consider carrying your tiny pooch around in a carrier purse instead.
Other Nice-To-Have Features
There are some other useful features as well that you may want to consider. We will quickly walk you through them below.
The harness should ideally be straightforward to put on and remove
2 leash attachment points (especially for heavy pullers)
A handle that allows you to lift your pup easily when needed
Multiple points of adjustment
Lightweight (given you're getting it for a small dog)
LED Collar for added visibility at night
However, there are few harnesses that come with all these features. Now, if your harness doesn't tick all the boxes here, it doesn't mean that it's a wrong product. In fact, for your budget, it may be a perfect fit.
That said, if your budget does allow, then you should go for our top pick.
Conclusion
Our top pick – the Ruffwear Web Master Harness – is much more expensive than most other harnesses on the market, but it's worth every penny.
A super secure design, amazing adjustability, 2 convenient leash attachment points, great sturdiness, high-quality foam padding, a handle for more control and convenience, lightweight, and the list goes on.
There don't seem to be any harness on the market right now that even comes close to offering what Ruffwear does, so it's a true winner all the way.
---
The Review
Best Small Dog Harness