The inspiring K9 dog unit, which was the subject of the Netflix movie, Rescued By Ruby, was put to sleep on May 13, 2022, due to a sudden and untreatable illness. Ruby, an Australian Shepherd and Border Collie Mix, was 11 years old.
Colonel Darnell Weaver of the Rhode Island State Police said in a statement, "K9 Ruby dedicated her life to serve the citizens of Rhode Island and make a positive impact on every person she ever contacted with. She became a symbol of hope for all shelter dogs, showing the world what a shelter dog can do when just given love and the chance to shine."
The beloved dog served the Rhode Island State Police for 11 years and was one of the first shelter dogs to be successfully admitted to a K9 unit. She was adopted and handled by Corporal Daniel O'Neil when she was just eight months old.
From Shelter To K9 Unit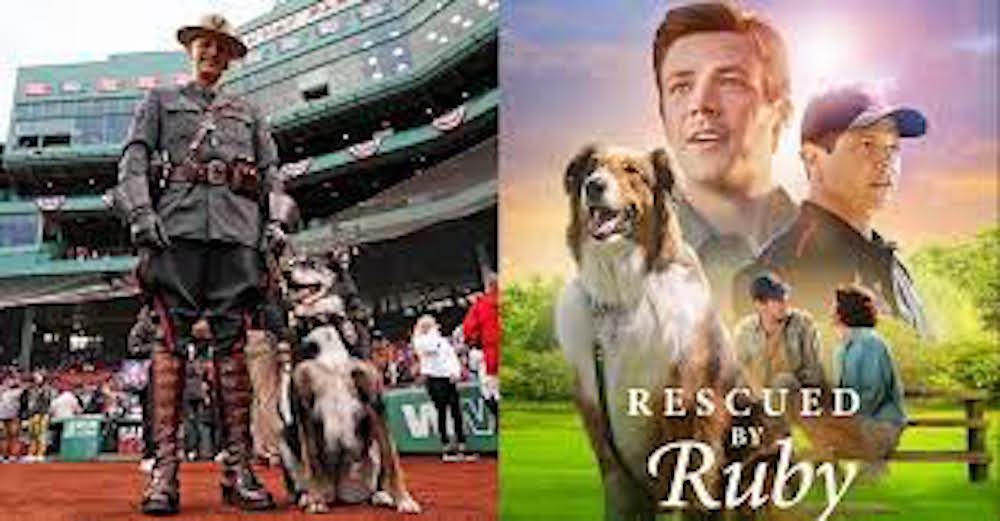 Ruby's story started at an animal rescue in Rhode Island where she was sheltered and was repeatedly returned by several adopters for being overly energetic and hard to manage.
She was supposed to be euthanized for being unadoptable, but Patricia Inman, who volunteers for the shelter, fought for Ruby's life and took care of her. Luckily, O'Neil at the time was looking for a dog that he could train to be part of the Rhode Island police and rescue team.
O'Neil took a chance on Ruby and the two then earned their badge successfully, working as a team through thick and thin, and graduating at the top of their class. They were later responsible for helping to find many missing individuals.
One particular rescue mission involved the successful locating of a boy who had gone hiking in the woods and was reported missing for 36 hours in 2017.
Ruby found the boy after six hours of searching and stayed with him until O'Neil and the other rescuers arrived.
In a bizarre twist of fate, the boy turned out to be the son of Patricia Inman, who saved Ruby's life six years prior to this incident.
This story became the basis for the Netflix film adaptation, Rescued By Ruby, which was released in March 2022.
Search And Rescue Dog Of The Year
As a result of this rescue, Ruby was awarded the Search and Rescue Dog of the year in 2018 by the American Humane Hero Dog organization.
"This was Ruby's way of saying thank you for giving her a chance," O'Neil said of Inman at the time. "You have this dog that was given up on, and she's changed so many lives," he added.
In all the years that Ruby has served the police department, she has kept her playful and naughty behavior.
In December 2018, Ruby suddenly went missing for 19 hours after running off somewhere near a park in Greenwich Bay, Rhode Island but later appeared unscathed. In another instance, she surprised the police department when she returned with a live skunk in her mouth.
Col. Weaver said of Ruby's spirit, "she had a full, happy, and wonderful life. She worked right until the end and never gave up doing what she loved most – making people smile."