The official oldest living dog has just been announced by the Guinness Book of World Records, and it's a male Chihuahua named TobyKeith from Greenacres, Florida. It was certified on March 16, 2022, that the Chihuahua is 21 years and 66 days old.
To put that into perspective, that is the equivalent of around 100 human years and has outpaced the life expectancy of the average Chihuahua, which is between 12 to 20 years.
Gisela Shore, TobyKeith's owner, said that people could not believe how good the dog looked for his age. When it was officially announced that the dog was a record holder, Shore's family and friends were extremely delighted. "It definitely brought a big smile on my face," she exclaimed.
To celebrate the announcement, TobyKeith was treated with a nice warm bath, a nail trim, and a good car ride around the Palm Beach community.
Tiny TobyKeith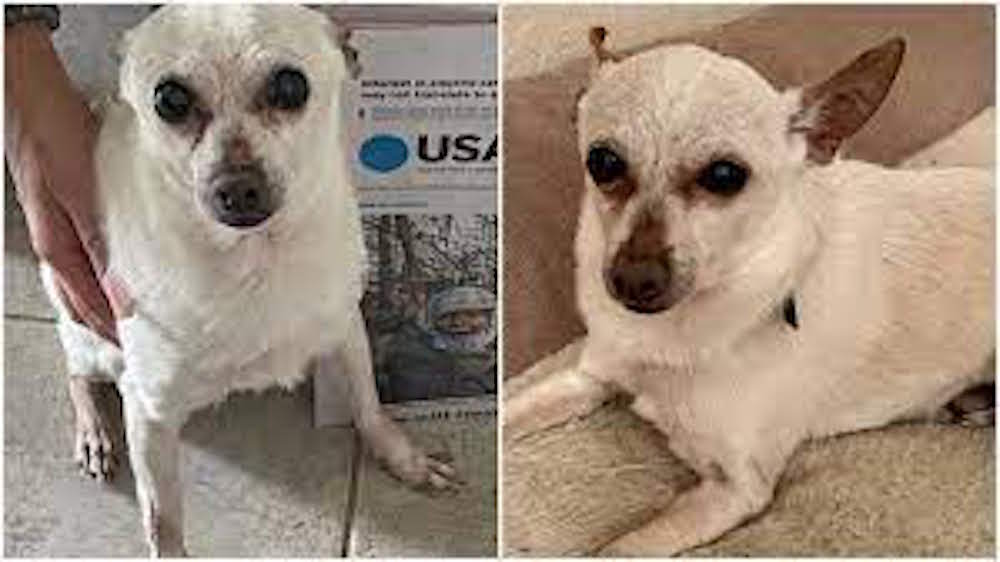 TobyKeith was born on January 9, 2001, and was adopted by Gisela Shore after an elderly couple surrendered the then months-old Chihuahua to the Peggy Adams Animal Rescue.
Shore was volunteering at the time at the shelter, and an employee told her of a dog that had just come in. "I met with the couple, and I was introduced to a tiny tan Chihuahua. They named him Peanut Butter. I later changed his name to TobyKeith," she said.
It wasn't clear why she named the dog after the famous country singer, but one of the more popular country songs back in 2000 just happens to be Toby Keith's "How Do You Like Me Now."
The secret to the Chihuahua's long life, according to the owner, might be attributed to a healthy diet of vegetables, rice, and chicken and regular exercise. She says TobyKeith usually starts his day around 6:30 with a short morning walk and later a treat of his favorite turkey slice.
The rest of the day is pretty much spent following his owner around and spending quality time, like bonding while watching TV and going for more short walks later in the day. But, nowadays, TobyKeith spends most of his time napping.
TobyKeith also shares his loving home with two other dogs and two parrots. For over 20 years, Shore has cared for over 150 dogs and puppies while volunteering in the rescue shelter.
Small Dog, Long Lifespan
Small breed dogs have a reputation for having a long lifespan. Prof. Mark Elgar, the evolutionary biologist from the University of Melbourne's School of Biosciences, said that "large dogs die young mainly because they age quickly."
Because of size, a large dog may place more strain on its physiological process, causing them to wear out much faster. Large dogs tend to live for about seven years, while smaller dogs can survive for 14 years or more.
Size is not only the determining factor in the longevity of a dog. Genetics and proper diet also play an important role.
Guinness recorded its longest living dog to be an Australian Cattle Dog called Bluey, who reached the ripe old age of 29 years before it was put to sleep in November 1939.