On May 12, 2022, Skechers reported that it has donated to animal rescues nationwide a total of $8 million so far since it began its philanthropic initiative through the sales of its BOBS from Skechers Collection.
The shoe company has donated a portion of every sale of their item in the US and Canada to Petco Love, an animal welfare nonprofit. Over the years, it has helped more than 1.5 million rescue pets and donated to more than 400,000 rescue shelters in North America.
In June 2022, Skechers is holding adoption events in cooperation with Petco Love and other animal welfare organizations in California, Texas, Nebraska, and Vancouver.
Petco Love, in one of its campaigns, has raised awareness for rescue shelters. One such story involves a businesswoman and her senior dog.
Stevie, The Senior Dog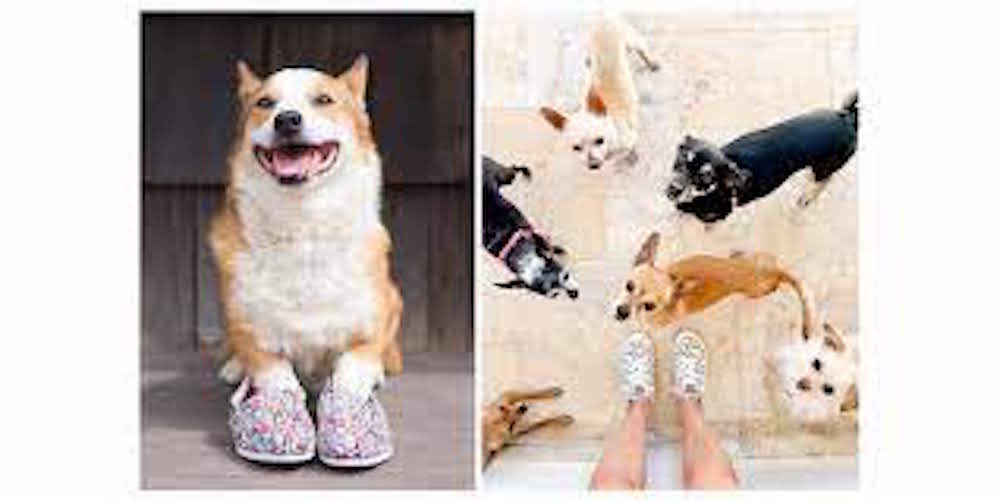 Lisa Arden, from San Francisco, has always loved dogs and has helped foster 28 of them from the Muttville Senior Dog Rescue. She said she adores senior dogs because of their silly and quirky personalities. "I love how chill senior dogs are. They make the perfect work from home buddies. All they need is a cozy bed to hang out, and they are good to go," she said.
When Arden met the 29th senior dog she would foster, Stevie, she immediately fell in love with her. "With her radiant toothless smile, and her absolute love of life, Stevie brightens my day every single day just by being here – and she helps me spread the word about the joys of fostering senior dogs," she said.
Stevie was 9-years-old when Arden and her husband started fostering her. The dog was rescued by the shelter when it was seen running around a street in the Bay Area.
Since then, Arden has started posting her fostering journey on social media. Videos of Stevie playfully running around and being all together in an adorable and engaging manner showed that senior dogs still are quite active and enthusiastic.
Arden hoped that her experience would also inspire others to adopt senior dogs. This made her submit her story to the Petco campaign back in 2021 that would give financial grants to animal shelters she chose if she was chosen a winner.
Luckily, she did. Muttville Senior Dog Rescue received a $35,000 grant from Petco and Skechers because of her efforts.
Adopting A Senior Dog
Not many are keen on adopting a senior dog, and most get overlooked over a cuter puppy. Health issues and adjustment difficulties are just a couple of things that would-be adopters are mostly concerned about.
But, there are benefits to adopting a senior dog. First, their temperament and personality are already known, and the shelter would immediately inform you of their quirks and behaviors.
They also are mostly house-trained and do not need constant monitoring and training, unlike puppies. Their energy levels and exercise needs are also low, making them ideal for less active families and older adopters.
As Arden wrote in her winning story for Petco, "Stevie is living proof that not all senior dogs are old and sick. Seniors are so deserving of love and still have so much love to give."