The American Society for the Prevention of Cruelty to Animals (APSCA) has unveiled on December 2021 their newly decorated 'real-life room' for vulnerable dogs who are up for adoption in their APSCA Adoption Center in New York City.
The room is specially designed to combat the stresses usually experienced by dogs in shelters with their behavioral and medical needs in mind.
The APSCA collaborated with Etsy trend expert and judge of the NBC primetime series "Making It," Dayna Isom Johnson. "The real-life room is a place where dogs get to practice being in a relaxing home setting and prepare for adoption," Johnson said.
Rachel Maso, Director of animal behavior at APSCA Adoption Center, said that many of the animals they support require a personalized approach to help these animals fit into families and be the perfect pets for them. Maso also said that these animals might have been left unnoticed because of behavioral and health problems.
A Needed Room Makeover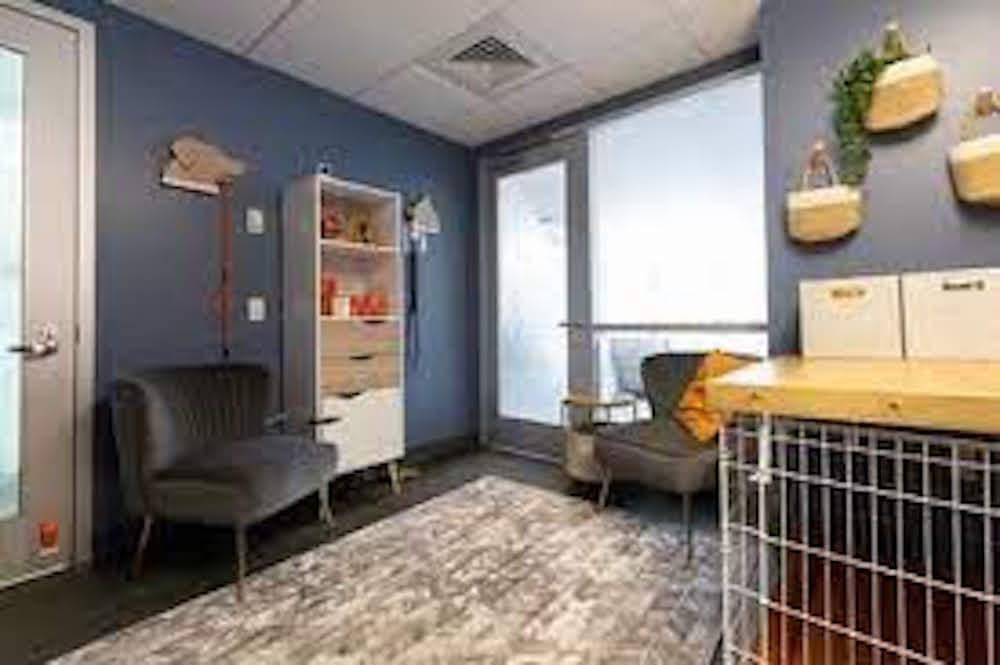 When Johnson first walked into the room that she was about to redecorate, she noted that "the room was too heavy with bulky furniture, bulky storage, and curtains that completely closed off the room and it didn't really feel like a homey feeling." She went on to say that they want these puppies to feel like they are in real and loving homes.
The room was painted blue by APSCA staff, one of the two colors that dogs can recognize, and equipped with a camera to closely monitor the dogs for any anxieties and frosted windows to provide privacy.
Johnson added the finishing touches by placing additional storage toys, dog illustrations on the walls that show former APSCA dogs who have been adopted into loving homes. She also added some pieces of furniture to make the room extra homey and organized.
Extra touches like plants and some piped-in music were added to create a serene and relaxing atmosphere.
Maso said of the finished room, "This room provides enrichment that would not be possible in a traditional shelter setting while allowing our staff and volunteers to learn about each dog and teach them new skills along the way."
The APSCA team and Maso are grateful for the transformation that Dayna has done. Her creative vision for the 'real-life room' will definitely benefit the vulnerable dogs in the shelter, more so this holiday season.
A Room For Homeless Dogs
The APSCA reports that there are thousands of homeless dogs that need specialized care due to neglect and cruelty. Together with Animal Care Centers of NYC (ACC), which is the only open-admission shelter in New York City, the creation of additional resources, like the 'real-life room,' have helped alleviate pressure on ACC's shelter operations.
Dayna, having adopted a dog herself from a shelter, said that the APSCA gives tremendous and valuable support for animals who have some issues. According to her, "it was only natural to work together to bring simple joys that a cozy space can provide to dogs who are still learning their way around experiences they may encounter in the home."