Homeless dogs and cats now have a chance to live a new life in the United States. A total of 300 pets comprising 165 dogs and 135 cats, were flown in on a "Freedom Flight" from Puerto Rico on August 27, 2022.
The animals, separated by two cargo flights, landed in White Plains, New York, and Portland, Maine, where they will be housed in local animal shelters with 60 dogs already adopted by their new families.
Every cat and dog were screened and vaccinated for various diseases and will be spayed or neutered before they are set up for adoption.
Concerted Effort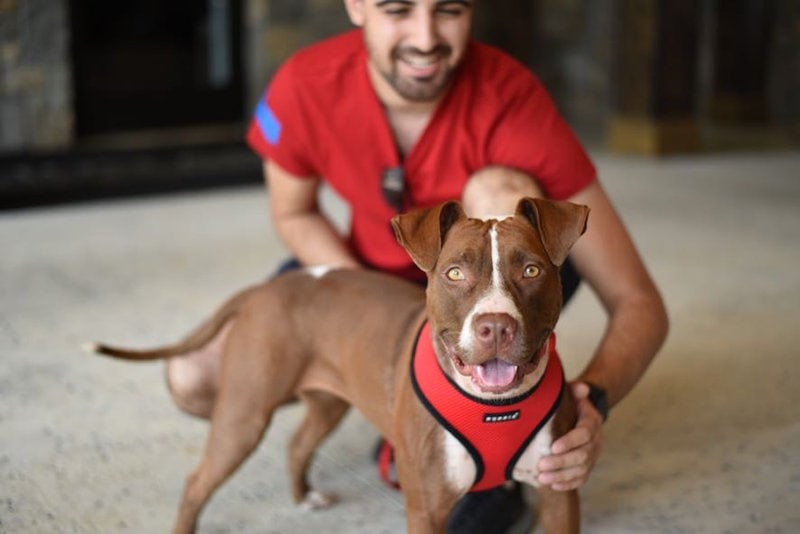 The Freedom Flight was a joint operation of the animal welfare groups Wings of Rescue and The Sato Project, with major funding coming from the Austin-based distillery company Tito's Handmade Vodka and a host of other individual donations.
Wings of Rescue president Ric Browde said, "We are thrilled to be the main transportation link in this impressive one-day rescue effort to save 300 lives and bring happiness and joy to countless families and individuals."
Pet supply company, BarkBox, also donated 6,000 lbs of pet food to be distributed to animal shelters, independent rescuers, and pet adopters.
Part of the donation from Tito's came from a fund-raising event called "Dogs Named Tito" through the company's Dog People Program held in May 2022. Austinite dogs, especially those who share the same name with the company, were invited to a party where they could have the chance to be photographed for only $20 by famed dog photographer Alex Hopes and his team from ZilkerBark.
One of the rescued puppies from Puerto Rico was named Tito and the official mascot of the rescue team. He is now in an animal shelter in Manhattan, awaiting someone to adopt him.
Stray Animal Crisis
Puerto Rico is currently overwhelmed by a stray animal crisis, with over 500,000 dogs and about a million cats roaming the streets. The euthanasia rate at overcrowded animal shelters is as high as 96%.
The problem was already a concern for years, but it worsened after Hurricane Maria struck the island in 2017. Thousands of Puerto Ricans left for the mainland, leaving behind their belongings and pets.
The COVID-19 pandemic also contributed to the problem, with efforts to control spaying and neutering grinding to a halt due to curfews and movement restrictions.
Christina Beckles, who founded The Sato Project, has been rescuing stray dogs and cats in Puerto Rico since 2011. "Sato" is the Spanish term to refer to stray dogs and cats.
The organization has for years worked to find new homes for these strays and has conducted sterilization programs to minimize the stray population on the island.
With the hurricane season fast approaching, Beckles was grateful that the Freedom Flights were able to transport the pets this early.
"This massive undertaking would not be possible without a great deal of hard work and collaboration," Beckles said. "Together, we are giving 300 deserving animals a chance at life."