When news broke out that Hurricane Ian would be traversing southern Florida's coast on September 28, 2022, Mike Merrill and his animal rescue organization stepped in to rescue dogs and cats in the storm's path and relocate them elsewhere.
Merrill heads the Florida Urgent Rescue (FUR), which gives disaster relief to animals affected by the intense hurricane, especially those in outdoor kennels. The organization has already transported 49 dogs and cats to safer shelters ahead of the storm.
Hurricane Ian has been responsible for the death of 12 people in three southwest Florida counties, with hundreds losing their homes due to strong winds and deadly storm surges. The hurricane is said to be one of the deadliest in Florida's history.
With the storm's passing, the organization is expecting a surge in strays and owner surrenders. This is the reason why they are working to relocate animals from crowded shelters to other foster homes to avoid euthanizations due to overcrowding.
Rescuing Animals In Disaster-Hit Areas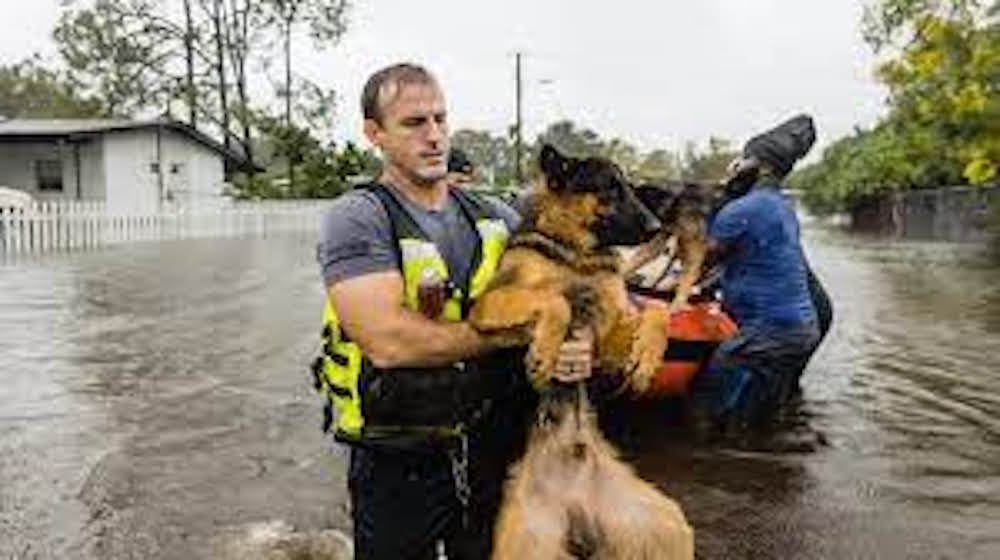 Earlier in 2022, Merrill helped animals in conflict zones in Ukraine cross over to Poland. With the help of a team of animal rescuers from Austria, France, and Germany, they were able to transport around 100 dogs and cats out of harm's way.
Although the sound of air raid sirens has become a constant reminder that danger is around the corner, Merrill's years of being in the army have prepared him to deal with any tight situations.
But, rescuing animals in his home state of Florida is proving to be a challenge. "We're kind of in the path of the storm ourselves. We're personally affected as well, and all of our other fosters and volunteers are affected," Merrill said.
Overcrowding In Shelters
Major disasters, like hurricanes and earthquakes, often have a great impact on animal shelters. Power outages, damaged structures, and lack of food are just some of the problems they face. Then you have to factor in the number of dogs and cats that are inevitably abandoned by dog owners due to limitations in accommodating pets in evacuation centers.
In 2005, when Hurricane Katrina hit Louisiana, more than 100,000 pets were left behind by their owners, with only a little over 15,000 being rescued.
The task of transporting pets involves lots of coordination among a network of shelters and foster homes. Merrill's first experience in these efforts happened after Hurricane Harvey hit Texas and Louisiana in 2017. They organized a supply convoy from Florida to Texas and brought much-needed supplies to shelters. They also facilitated the transfer of dogs to less-occupied shelters in different states by securing free passage on planes. This cleared the space in shelters for more animals after the disaster.
The organization has since coordinated and been involved in many relocation efforts since they started. So far, they have saved more than 1,800 animals over the years, not just in hurricane-hit areas but also in war zone conflicts like Ukraine.