Best Automatic Ball Launchers For Your Furry Friend
We know how much of a pain it can be finding the perfect toy for energetic dogs. They'll run around all day in the park and still be begging for you to throw their favorite toys once you're back in the comfort of your own home.
All dogs love to play fetch, which is why we've decided to put together a handy guide to the 6 best automatic ball launchers for dogs. Let's start off the list with our top pick.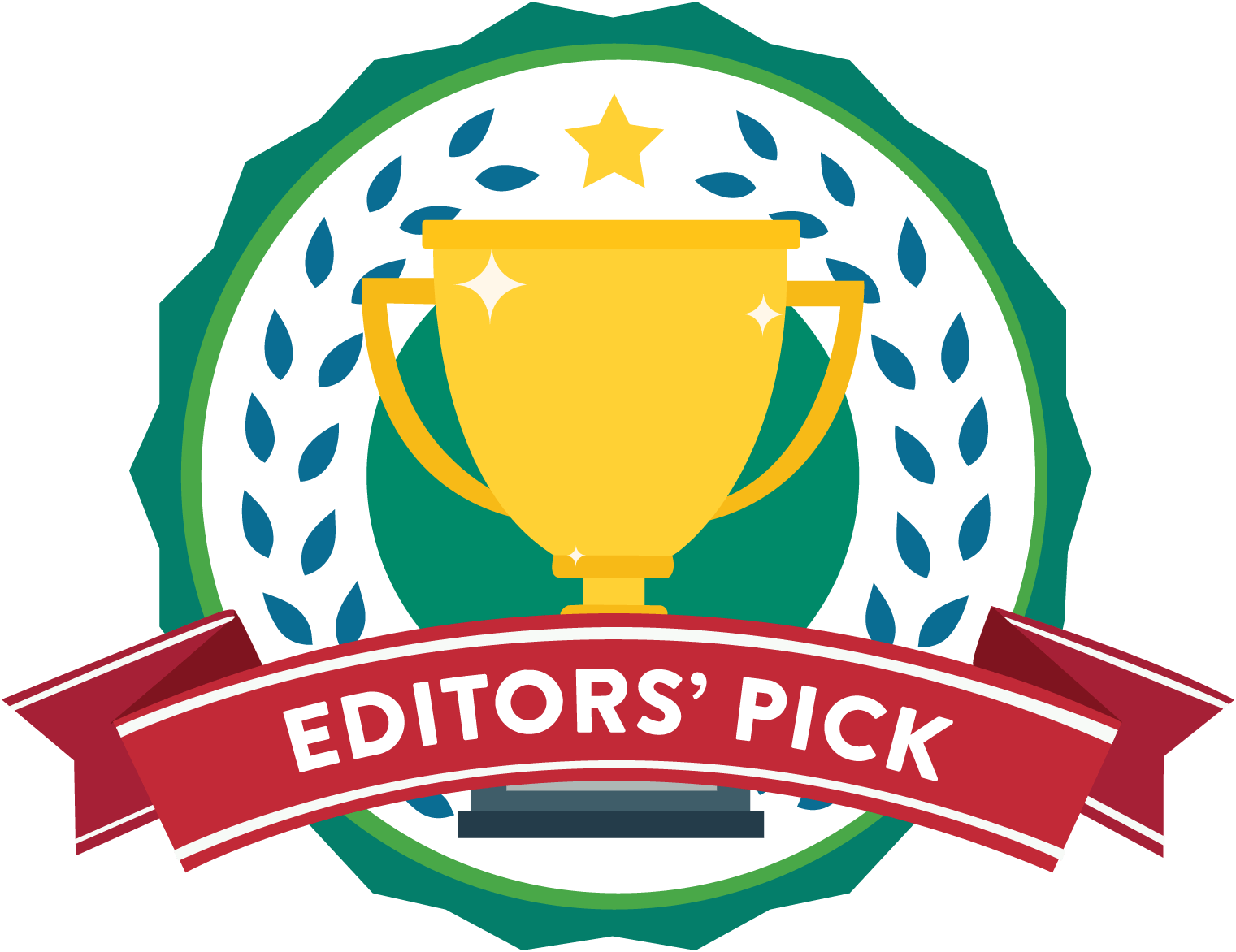 ---
You might find it strange that we're starting off our list with what we consider to be the best automatic ball launcher out there - many lists will make you read through pages of information before revealing the "top dog". We thought we'd start off strong, though, and that's why the PetSafe Automatic Ball Launcher Dog Toy is our leader of the pack.
Not only is this automatic ball launcher easy to set up and safe to use but it's also small and easy to store. It's the premium choice for dog owners looking for the absolute best for their pets and it comes with a whole bunch of smart features.
Key Features
Safety detector ensures no accidents
Shoots between 8 to 30-feet
6 angle settings / 9 distance settings
Battery-powered: play anywhere
What do we like about it?
This automatic ball launcher really is the cream of the crop. From automatic intervals (to give your pup a rest) to helpful sound tones (which play to help train your dog), this versatile toy really packs a punch.
We listed the PetSafe Automatic Ball Launcher as our top pick because of how much effort has gone into producing a toy that's not just fun and functional but safe for the whole family to use. Your pooch can even use it on their own - it's that safe!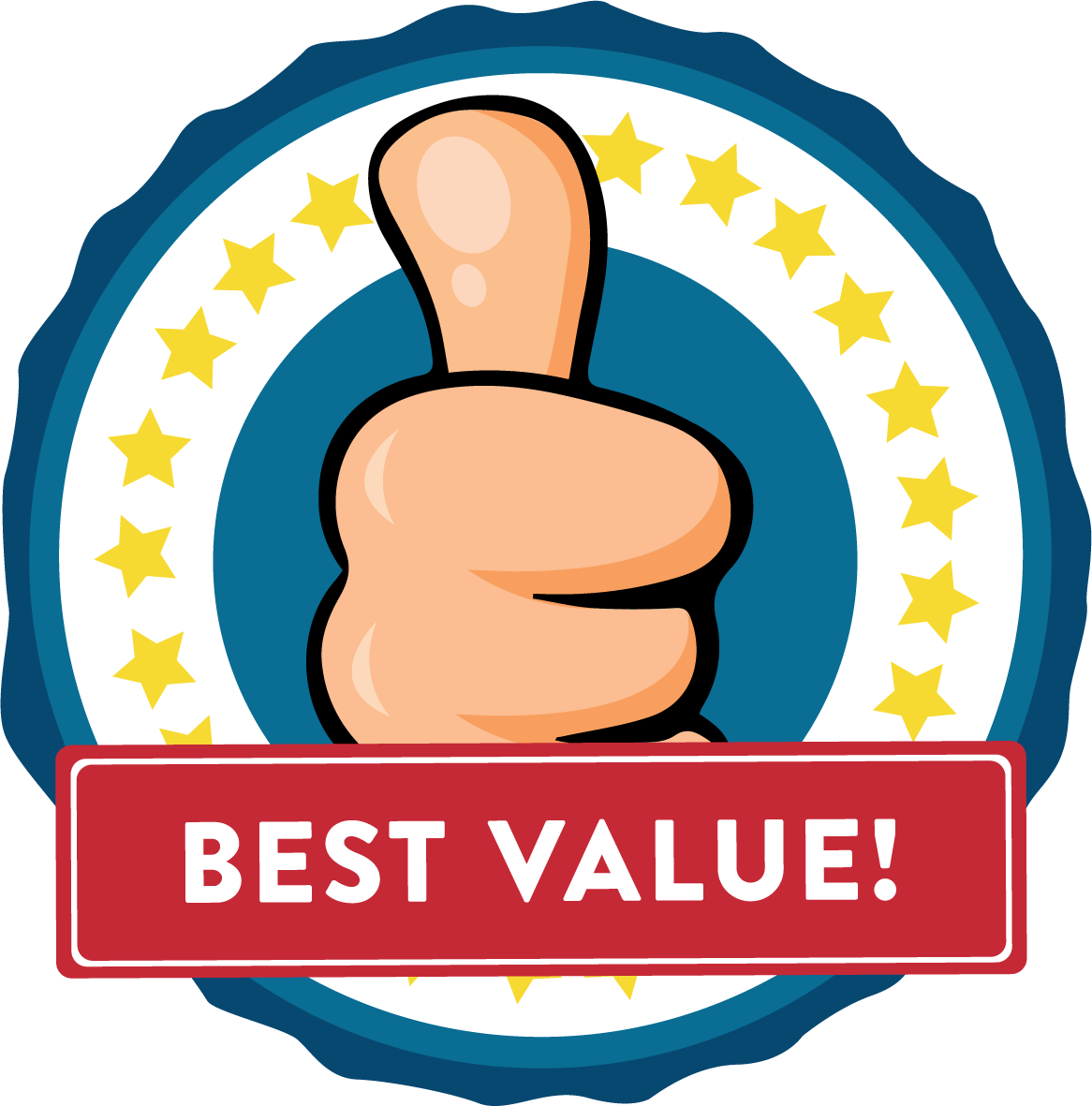 ---
Coming up second in our list is the iFetch Interactive Ball Launcher for Dogs - the perfect choice for all you thrifty dog owners out there. This automatic ball launcher is created especially for smaller dogs, packed to the brim with innovative features, and - because of its price tag - is ideal for the budget conscious.
The family-run business behind this "fetching" dog toy has created something fun, affordable, and award-winning - having taken "Best in Show" and first place at a number of expos around the country.
If you're after something to keep your dog mentally stimulated and physically fit, you'd be hard-pressed to find anything as good as the iFetch Interactive Ball Launcher at this price point.
Key Features
Can be used both indoors and outdoors
10-feet, 20-feet- and 30-feet modes
Worry-free 1-year warranty
Both cord and battery-powered
What do we like about it?
Let's face it, not everyone has the cash to splash on toys for their pets - some of us have to think economically and budget around these kinds of purchases. The iFetch Interactive Ball Launcher eliminates these worries by keeping the cost low and not skimping on features and quality.
---
Next in our list is the Paws & Pals Automatic Dog Ball Launcher Toy - a sleek tennis ball launcher for small to medium-sized dogs. Straight off the bat, this toy wins points from us for including a built-in dog treat dispenser. Perfect for tired pooches in need of a snack.
For a simple dog toy, this little machine is designed really well. It's a lovely curved shape and could easily be mistaken for something you'd find in the kitchen. Certain dog-owners may choose this because of how surreptitious it looks.
Key Features
Three distance shot modes
Includes three balls
Innovative treat dispenser
Perfect for indoor use
What do we like about it?
If you're looking for something that can be hidden away easily and doesn't draw attention to itself while not in use, the Paws & Pals Automatic Dog Ball Launcher Toy might just be the device for you.
---
The iFetch Too is the "older brother" of the earlier iFetch model we listed - meaning this particular ball launcher is designed for big dogs. It packs more of a punch than the small-dog model and will have your large dog worn out in no time.
If you're specifically searching for something to tire out your pet then the iFetch Too could be just what you're searching for. It comes with three separate distance settings (10-feet, 25-feet, and a huge 40-feet shot) and a "random" distance setting which will switch between all three and keep your furry companion guessing all day long.
Key Features
Built-in rechargeable battery
Three standard-sized tennis balls included
Safety button to lock distance setting
Indoor and outdoor use
What do we like about it?
If you're lucky enough to be the owner of a big dog, then you might want to consider the iFetch Too. It's the perfect treat for pets full of energy and ready to run wild.
---
With some of the best engineering and design we've seen yet, the IDOGMATE Big Dog Ball Launcher is next on our list. This toy is specially designed for dogs over 30lbs and can last for as long as 1,000 ball launches. Even the largest of dogs will get tired out after a day of playing with this.
If you're a fan of feature-heavy tech then you'll love what the IDOGMATE has to offer. Multiple settings allow distances of 10, 20, 40, or 50-feet and this can even be operated and changed via a remote controller.
The large box-shaped machine has been constructed to avoid any accidents from dogs tipping it over and comes with a large funnel for dropping balls in (so even the clumsiest of dogs can't miss).
Key Features
Runs from AC adapter or rechargeable batteries
Includes three rubber balls
Smart engineering prevents stuck balls
Indoor and outdoor use
What do we like about it?
With such a powerful range of settings - and a long-lasting battery life - your big canine companion is sure to delight in chasing balls all day if you go with the IDOGMATE Big Dog Ball Launcher.
---
Last on our list is the Playball Automatic Ball Launcher & Thrower for Dogs - an easy-to-use toy specifically designed for tiny dogs. It's lightweight, can be stored nearly anywhere, and is perfect for little dogs who love to play fetch.
With a striking red design and a fun shape, this ball launcher is sure to delight you and your pets. It's ideal for canines who are more at home playing inside and its small size means that you're unlikely to ever have any accidents.
Key Features
Comes with a cord for indoor use
Batteries (not included) can be used
Three saliva-resistant balls included
Light-up settings for distance modes
What do we like about it?
Tiny pooches will love this dinky little device and you're sure to love how cute and compact it is. It's perfect to take the park or even just use in the comfort of your own home.
Automatic Ball Launchers For Dogs Buyer's Guide
Now that we've had a chance to show you the six best automatic ball launchers for dogs, let's dive right into our helpful buyer's guide. Here we'll explain what you should specifically look for in your purchase, what to avoid, and how to ensure you get the most out of the product.
What Features Does It Come With?
Having a large number of features shouldn't necessarily be the deciding factor when purchasing a dog toy. It does, however, play a large part in the value-for-money you're getting and can certainly affect how much enjoyment you and your furry friend will get out of the toy.
When it comes to automatic ball launchers, you're going to want to look for machines that have multiple settings for the angle of the shot and the distance of the shot. Tennis balls can be easily lost (or cause damage/injury) if you've bought an over-powered launcher with zero customization.
Being able to adjust the speed, distance, and angle of the shot can really vary your dog's playtime and help to provide them with varied stimulation. Keeping your pooch constantly guessing about where the ball will go next is a great way to keep them happy and on their toes.
You'll find that some of these devices come with unexpected features such as treat dispensers, remote control capability, lighting systems, and more. These could potentially be enough to sway you in the direction of a particular purchase, depending on what you're looking for. Don't let yourself be overwhelmed by the 'bells and whistles,' though.
Sometimes all you need is the bare-bones - just the basics. We won't judge you if that's all you're after with your purchase. Your doggy is going to love their new toy whether it's packed with exciting features or not.
In fact, if you're looking to save some money on your purchase you might actively be seeking a more stripped-down and basic device. Luckily for you, a lot of these products all come with certain features as standard - so you're almost certainly guaranteed a reliable and exciting toy whichever you decide to opt for.
Training Functions
Although giving your canine companion the option of playing without you is one of the main reasons for buying a tennis ball launcher, there is another great reason. These types of machines - if they include the functionality - give you the ability to effectively train your dog to properly fetch and retrieve balls.
Some dogs simply don't take to fetching balls straight away but the right launcher can use a variety of tactics to help train your pooch. Sooner or later they'll be chasing down balls and bringing them back in record time.
If this is something you're desperate to teach your pooch, hunting down a reliable product with these features can be a massive deciding factor to your purchase. Especially if it's fitted with multiple functions to encourage good fetching discipline.
Some of these ball launchers will include special tones which sound so that your pooch knows when they have placed the ball in the funnel correctly. Over time, your furry friend will learn how to do this perfectly every single time because of this simple and effective training technique.
Another great option that some dog toys come with is the ability to store and dispense treats from the device itself. Making sure you give your pup a treat at the right time when you're first training them to fetch is very important - so this could definitely be a useful feature.
Several ball launchers are designed in such a way that the dog is inadvertently trained to put the ball in the right place in the funnel. For example, some toys will be engineered so that one side of the device is lower down, so your pooch naturally heads to that section to place the ball.
All of these functionalities can help ensure your 4-legged companion has a smooth learning experience and will help keep your pet mentally stimulated and physically fit.
Safety Tips
Many modern tennis ball launchers will come with safety features which make the device much safer for you, your dogs, and your family. If you're worried about a stray ball causing damage or injury then you should definitely opt for a model that's fitted with motion sensors. These will stop the machine shooting when someone is in the immediate vicinity of the business end.
Something else that's important to look out for is whether or not the canine toy is listed as being suitable for both indoor and outdoor use. A lot of small-dog owners prefer to have their pets play indoors - so a launcher that comes with smaller, softer balls and an adjustable shot-distance would be preferable for them. They'll operate with just enough power for your pooch to have fun without shooting high-speed balls at your valuables.
It should go without saying that you need to make sure these devices aren't left on for extended periods of time without supervision. Like any electronic product, you never know when a fault could occur - so always keep your eye on it.
Also, even though several products state they're safe enough for your pooch to use on its own, we'd still recommend you be present when your dog is playing with the ball launcher. Even if you just head outside and check on them occasionally to make sure they've not caused any doggy accidents.
Warranty and Product Care
As with all electronic goods, it's important to check that the product you're purchasing comes with a decent warranty. You'll find many of these dog toys come with at least a years' warranty but it's always best to check and make sure before buying.
Same as with warranties, always check that the device you're purchasing is produced by a company which offers stellar customer service. A lot of these brands have dedicated customer service centers where calls and emails about complaints or problems are handled. When a company knows how to take care of their customers, that's usually a good sign.
To avoid having to send an item such as this back due to faults or damage, make sure you read any and all instructions that are provided. There may be small things you wouldn't think to avoid which could damage your doggie toy. For example, some of these launchers come with warnings about ensuring you don't put damaged balls inside the funnels. Always check for hints and tips like this so that you can avoid having to send off for a new product.
Much like damaged balls, try not to let your pooch put especially wet or dirty balls into the funnel. The interior mechanisms and wheels could become damaged in the process and that's another call you don't want to be making if it's possible to avoid.
Find out if there are any other things you should avoid with your canine ball launcher by ensuring you thoroughly read the instruction manual before turning it on and getting started - no matter how excited your furry companion might be with their new toy!
Conclusion
Keep Your Pooch Occupied!
We've reached the end of our awesome guide to the 6 best automatic ball launchers for dogs. Hopefully, we've provided you with more than enough information to find the perfect toy for your furry best friend.
The PetSafe Automatic Ball Launcher Dog Toy was our top pick out of all of the products we've taken a look at - and with good reason. As a tennis ball launcher with easy-to-use training functionality and a top-of-the-line safety detector, it simply blew the others out of the water for us.
If you're looking for something that doesn't compromise whatsoever, then the PetSafe Automatic Ball Launcher Dog Toy is the best choice for you too.
---
The Review
Best Dog Automatic Ball Launcher