Best Organic Dog Foods For Your Furry Friends
If you have a pet pooch, it's important to give them love, as well as a healthy and balanced diet.
There's no shortage of dog food brands, but an organic diet is one of the best type of diet you can provide your furry friend.
Here are eight of the best organic dog foods in the market right now.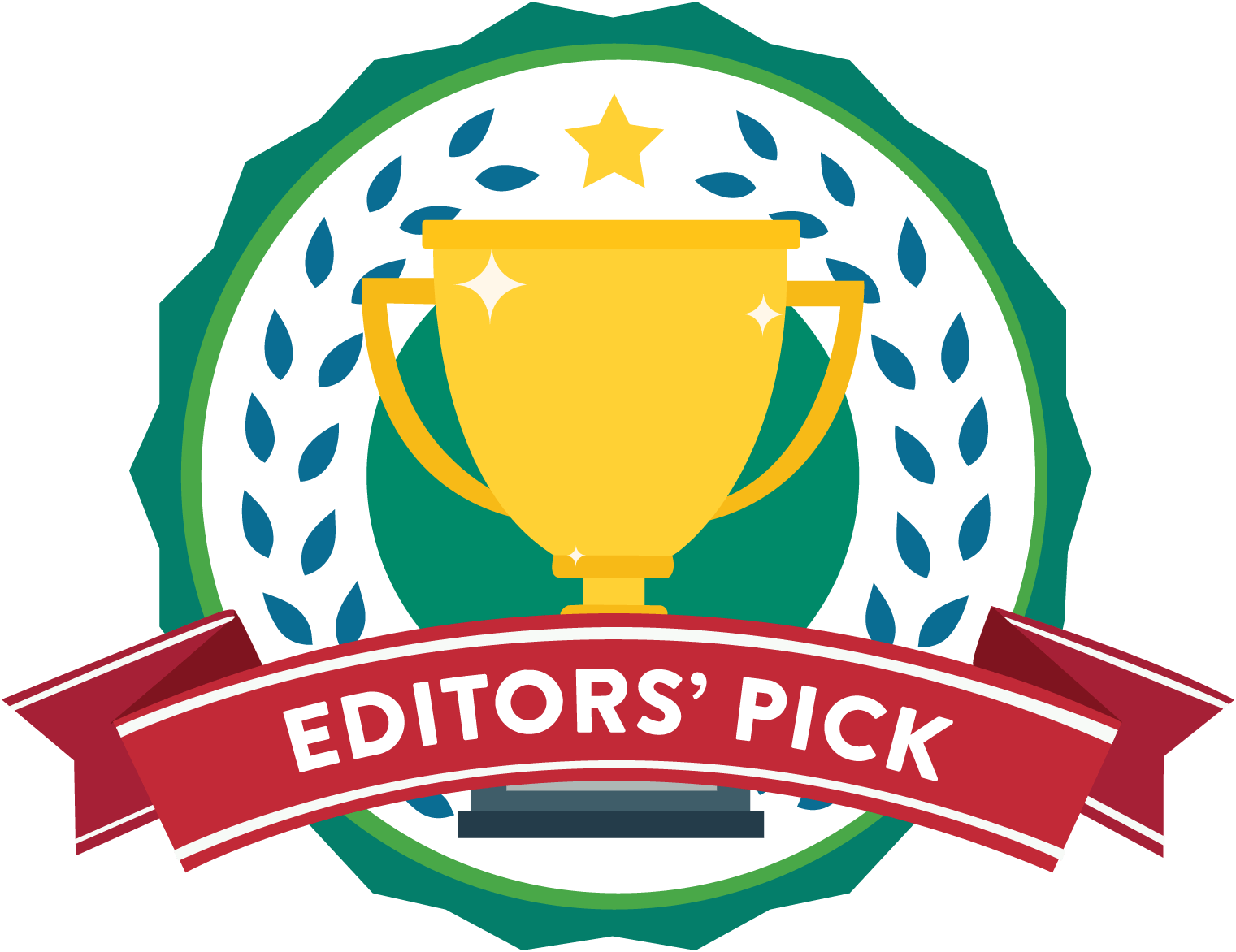 ---
From all of the different organic brands, the best by far is Honest Kitchen. Honest Kitchen's organic dog food is not only good for your dog because of its organic ingredients, but the company also understands the importance of using human-grade tools, so you know your dog's food surpasses normal standards. The brand uses whole grains and vegetables and emphasizes its commitment to organic food by using free-range chicken and turkey, as well as ranch-raised beef.
The cooking process is very simple, as you just as have to add warm water for a hearty meal for your dog. Plus, this wholesome recipe is perfect for dogs of all ages, from puppies to active adults of any breed.
Key Features
Human-grade ingredients ensure good quality
Perfect recipe for puppies and adults
Organic formula leads to nutritious meals
Available for a great price
What do we like about it?
All things considered, the Honest Kitchen organic dog food offers your dog a healthy and delicious meal and gives you peace of mind. The high-quality organic ingredients make a wholesome recipe, and reliability for all dogs combine to make Honest Kitchen's dog food the best on the list.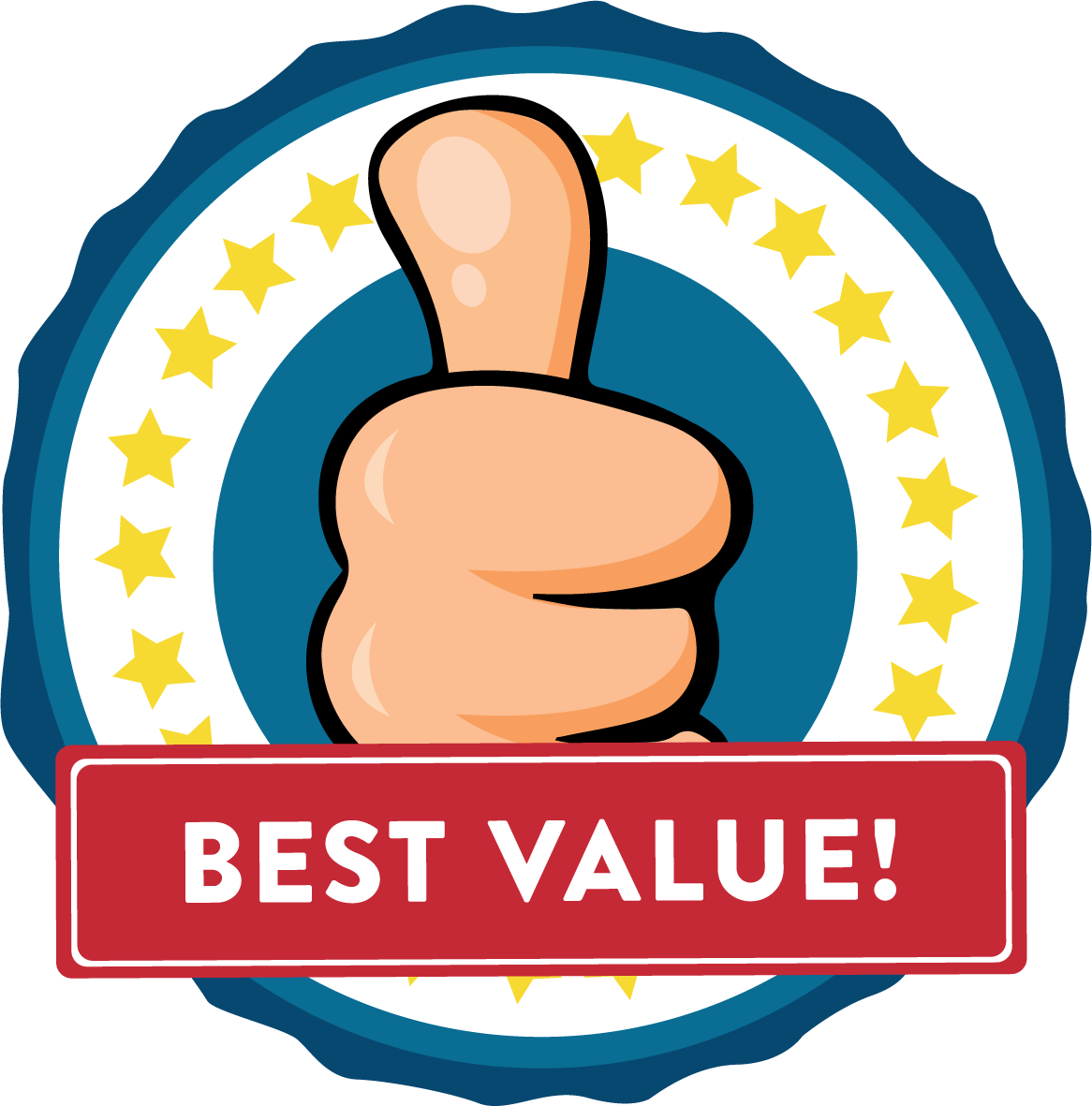 ---
If you're looking for an organic dry dog food option that's both beneficial to your dog and affordable for you, look no further than the Nutro Wholesome Essentials dog food. This dog food is made with delicious ingredients like farm-raised chicken, sweet potatoes, and brown rice, all organically produced to promote healthy skin, a soft coat, and overall good health in your dog.
Unfortunately, many of the essentials for your dog's health, like vitamins and protein-rich foods, aren't found in regular dog food, making organic dog food a must. For optimal health from the inside out, this dog food also contains Omega 3 fatty acids and vitamin E, which are essential for good health. Combine all of the health benefits with the extra benefit of saving money with this product, and it's easy to see why it's one of the best.
Key Features
Consists of many healthy vitamins
Good for coat and skin health
Non-GMO ingredients
What do we like about it?
Non-GMO and clean ingredients are necessary for a healthy dog. The Nutro Wholesome Essentials dog food combines the best of both worlds for you and your dog. Your dog can enjoy organic and nutritious meals, while you enjoy a fuller wallet.
---
Another great option is the Ketona chicken recipe dog food. This brand has all of the comforts of filling food, without the added fillers from grains. Unlike other products that claim to be grain-free, this organic product contains 75% less carbohydrates. Instead, it supplements the overall nutrition with more protein, an astounding 46% to be exact. Your dog is sure to enjoy the delicious taste of ingredients like organic chicken, chia seeds, and coconut oil. These organic ingredients help build up a strong immune system and the digestive tract.
Key Features
Has less filler and more organic protein
Various organic ingredients made in the US
Helps build the immune system in weaker dogs
What do we like about it?
The Ketona chicken recipe is a great organic dog food brand because of its ingredients, but also because of its superb packaging, transparency, and quality. It's definitely a good brand to try out.
---
For a product that provides a truly unique taste for your dog, you can try Evanger's grain-free organic food. This product comes as a whole cooked chicken that's been lightly simmered. Evanger's organic dog food is great for pets who are picky eaters because it's made of only the best, free-range chicken. This organic recipe works perfectly for dogs who have sensitive pallets or stomachs, as it's free from fillers like soy, wheat, corn, or any artificial ingredients.
Key Features
Suitable formula for sensitive and old dogs
Whole cooked chicken provides simple nourishment
Free from fillers
Easy to find ingredients and manufacturers
What do we like about it?
Along with those reasons, Evanger's dog food is also a good brand because of its transparency. You can easily find out what every ingredient is, and that's why we love it.
---
If you want something that's tailored to your small dog's needs, then you should definitely try Castor and Pollux Organix dog food. This brand is designed specifically for the little guy and has non-genetically modified ingredients like blueberries, coconut oil, and flax seed.
These ingredients combine with several others to aid with digestion in both a pro-biotic and pre-biotic form. On top of that, Castor and Pollux values quality, so along with cooking foods in a certified organic kitchen, manufacturers also test before, during, and after production to ensure high-quality standards are met throughout.
Key Features
Healthful ingredients like blueberries add more flavor
Works on both pro/prebiotic digestion
Thorough testing before, during, and after production
Cooked in an organically certified kitchen
What do we like about it?
The Castor and Pollux Organix dog food is a brand that surpasses standards for both dogs and their owners. Attention to organic ingredients and production, as well as thorough testing, are some of the reasons why it's so great.
---
A healthy option for dog snacks is hard to come by, not to mention an organic one. But the K9 Natural freeze dried dog food is a great place to start because it combines great taste with organically produced ingredients. Made with lamb tripe, this product is served as a topper to your dog's meal to increase appetite and facilitate better digestion.
As a true example of organic food, you're only going to find lamb tripe in this product. It's free of fillers, animal meals, artificial colors and flavorings, as well as GMOs.
Key Features
Simple ingredients, just lamb tripe
Acts as a supplement to meals
Increases appetite levels
Normalizes digestive health
What do we like about it?
This product is simple, yet delicious and nutritious. Your dogs are sure to love the hearty lamb addition to their meals, as well as the extra boost of energy.
---
Newman's Own Dinner for Dogs allows you to combine your love for your dog with a charity. The proceeds from your purchase go to an organization that works to connect dogs and people with disabilities. Besides the good you do for others, you also do a lot of good for your dog's health. The chicken and brown rice flavor offers an organic recipe, without fillers like corn or wheat.
You can keep your dog on a healthy organic diet throughout their life with this product. From puppyhood to adulthood, Newman's Own Dinner for Dogs is reliable and nutritious.
Key Features
Proceeds go to trusted charity
No fillers, but still filling
Great for all dogs, young and old
What do we like about it?
Newman's Own Dinner for Dogs allows you to care for your dog's organic diet, as well as the other people who need a dog to live comfortably with their disability. It's a great combination of necessity and charity.
---
Transitioning your dog from a "junk food" diet to organic isn't easy, even though it's naturally better for your dog's health. This is where TruDog comes in. TruDog's freeze-dried food takes the best part of raw meat and turns it into a portable dried snack for your dog. You can serve it as a topper or a significant portion of your dog's meal.
TruDog is made with several raw organic ingredients like beef lung, beef blood, and ground beef bone. Although these don't sound appetizing, they combine to make a treat that your dog can't resist.
Key Features
Healthy and safe way to raw feeding
Can be served as topper or meal
Variety of beef means maximum nutrition
Has no foul odor
What do we like about it?
You should definitely try TruDog's freeze-dried food if you're trying to get your dog on a raw diet. Even if you're not, this is a great way to get an extra boost of health in.
Organic Dog Food Buyer's Guide
Every brand of dog food has its own focus, and even within brands, there are many options. Dog lovers can get confused with all of the different labels surrounding organic dog foods, but simplifying the buying process is as simple as learning more about the ingredients list.
Learn About The Different Labels
In order to supply your dog with the food they need, you need to learn how to read the labels on their food correctly. Let's start by understanding what the difference is between products labeled "organic" and "natural."
"Natural" Labelling
Starting with natural products, these are defined as those dog foods that don't contain any synthetically made ingredients. Basically, anything that's not made in a lab.
Even though this sounds like a good thing, it leaves a lot of empty room for things your dog doesn't need. Your dog wouldn't eat soy in the wild, but this is a common filler found in many dog foods because it's "natural". Natural dog foods are only a tad bit better than junk food kibble types.
"Organic" Labelling
On the other hand, "organic" foods are a totally different matter. The ingredients, processing, and handling of the foods are subject to strict regulation and inspection along the way.
Dog food labeled as "organic" means that the plant ingredients must be raised without any pesticides, genetic modification, or artificial fertilizers, while the meat portions were allowed to roam freely, ate organic feed, and were not treated with growth hormones. It's easy to see why organic foods are so much better for your dog off the bat.
Without the added fillers, your dog truly gets natural foods as they would in the wild, all of which helps them grow stronger and live longer.
On top of that, organic meats are free of antibiotics used to treat animals. Oftentimes, these can remain in the animal long after their death and get transferred into the consumer.
Similarly, GMOs and pesticides used to keep grains overly-abundant are also harmful to dog health. These aren't problems your dog has to face with organic food, however, as antibiotics, pesticides, and GMOs are all strictly banned and monitored as a result.
So, while "natural" and "organic" food sounds similar, there's a big difference between them that makes a huge impact on your dog's health.
Ingredients Are Important
We all know that dogs need certain vitamins and minerals to help their digestive tract, as well as their outward appearance. The ingredients you have in your dog food directly affects their ability to live and thrive.
Better ingredients mean a better lived, sickness-free, and longer-lasting life for your furry friend. It's tempting to think that just because you buy organic food for your dog, that your dog's food is 100% perfect. That's not the case at all.
Read The Ingredients On The Label
The actual ingredients in your dog's food, regardless of "natural" or "organic" labels, are what make up a good diet.
Think of it like this.
If you were to eat a whole tray of lasagna on your own, but it was organic, would it matter after you downed the whole tray?
Not really.
That's the same thing with dogs. Though the ingredients, like corn and wheat, may be free of pesticides and harmful runoff from sludge, they still have little to no nutritional value for your dog. Taking a look at the ingredients lists and avoiding things like corn, soy, and wheat fillers is the first step in getting a more fulfilling diet for your dog.
Be As Specific As Possible
When looking for organic food, skip the fancy packaging and go straight for the ingredient's list. Though the packaging should be labeled with "organic" or "natural" clearly, you can still double check by looking at the ingredients. As a general rule, the more specific and readable the ingredients are, the more organic and better the product is for your dog.
Instead of just an ambiguous "meat" by-products ingredient, chicken or beef is a much better alternative. Paying attention to the labels, and giving the ingredients a thorough comb-through are both important to finding the best organic dog food.
Understand Different Types of Organic Dog Food
Even among organically labeled dog foods, there's a huge range of quality that you can find. Some foods are better suited for your dogs than others because of the level of organic material they contain. Generally speaking, there are four main types of organic labels you can find on a dog food pack according to the USDA.
100% Organic Label
Firstly, you have a 100% organic label. This is basically the best of the best, as every ingredient in that can or bag has to be produced organically, except for water and salt. You should be able to pronounce every ingredient and the list itself should be small and minimalistic.
There shouldn't really be too many fancy ingredients if it's truly 100% organic.
Standard Organic Label
Next, you have the standard 'organic' label. This is what you usually find when you start looking for organic dog foods. These foods are made with about 90% organic ingredients. Usually, these labels include an asterisk or some kind of small print that states the non-organic ingredients or methods used. This is where it's extra important to read the fine print because it may contain important information for your dog's organic diet.
Made With Organic Ingredients Label
After that, you have the 'made with organic ingredients' label. This is when the manufacturers use around 70% of organic materials to make the dog food. They still use a good amount of organic stuff, but some of it still can't be labeled as organic.
Last but not least, you have the random organic ingredient in the list. You might see one or two organic components, like chicken or wheat, added into your dog food. Although this really isn't organic food per se, it does have some benefit.
These types of dog foods are just a little bit healthier than your average kibble mix. Carefully inspecting dog food labels is important, as there are certain levels of organic ingredients.
Getting The Right Type Of Organic Food
Just like any diet plan, there are many reasons people choose to switch their dogs over to an organic diet. Depending on your reason, you're going to look for different types of organic dog food.
One of the reasons people switch their dog's diet to a more organic one is for health benefits.
Oftentimes, dogs are sensitive to the fillers or artificial ingredients found in most dog foods. This can lead to an upset stomach or poor coat and nail health. Removing these types of artificial ingredients from their diet can positively affect their overall health.
In this case, you would need to focus more on the ingredients than the actual process of getting the dog food.
If you're moving to an organic diet, look for minimal preservatives and colors, along with high-quality, single-source proteins. These are usually what help your dog's health along.
On the other hand, if you're looking for organic foods because you want to make a better impact on the planet, you would need to find a different type of organic food.
Organic farming is generally healthier for the earth because there are no harmful pesticides or fertilizers used during the growing process. This helps the earth, while also fueling your dog in a healthier way.
In this case, you need to look for brands that focus more on the preparation and upkeep of the earth during the dog food making process. A brand that has this as their focus usually makes it very clear on the packaging.
Conclusion
Figuring out the best organic dog food for your friend takes some time. A good place to start on your dog's organic journey is the Honest Kitchen Organic Dog Food.
This brand combines both organic ingredients and human-grade preparation, which really helps it stand out from the rest of the list.
Regardless of the specific brand you get, just remember to ensure that your dog is getting the cleanest ingredients in the most naturally occurring way.
---
The Review
Best Organic Dog Foods