A bald and hungry puppy rescued from the streets has found a new home after spending the first five months of her life alone.
The Terrier mix, named Dobby by her rescuers, had a remarkable recovery after receiving great care from her foster home and being treated for the scabs that caused her baldness.
With the help of several organizations, such as Greater Good Charities and Bayou Buddies, Dobby, together with other rescued dogs and cats, were transferred to shelters within the country where they would be fostered before finding their new homes.
Scared And Scabby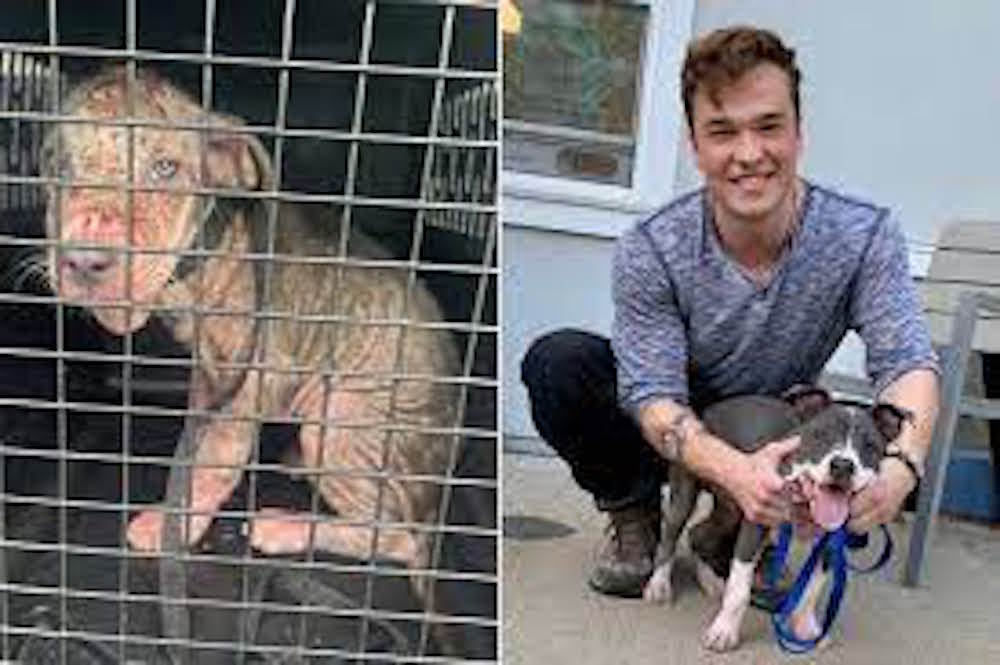 Dobby was first spotted in mid-August by a concerned dog lover in a busy street in Louisiana, crawling alone and searching for any food scrap while cars passed by.
The woman was concerned that the dog might not survive since it was emaciated and covered in scabs, so she brought her to the Iberville Parish Shelter & Animal Control, south of Baton Rouge, where she was given proper care and shelter.
Alison Alvarado, director of the shelter, said that when she first saw her, she was underweight and scared "but had the sweetest eyes that were screaming for help." They then named her Dobby and gave her a warm bath, food, and a comfortable bed she could rest on.
Alvarado said you could sense the relief the puppy felt after resting peacefully for hours. "You could see it all over her cute, hairless face. The sweetest, most accepting, and loving pup I have come in contact with in a long time," she said.
The caretakers then treated Dobby for demodectic mange, which was the cause of her baldness. The disease is caused by a parasitic mite that burrows in the hair follicle of dogs.
Airlifted To Another Shelter
Doddy was then flown from Louisiana to New Jersey through the support of Greater Good Charities, a nonprofit global organization. They transferred Dobby, together with another hundred dogs and nearly 30 cats, to other shelters in New Jersey, Delaware, and Pennsylvania.
Dobby was brought to St. Hubert's Animal Welfare Center on August 30, 2022, and was later adopted by her new family on September 15 after the shelter shared the dog's story on their social media page.
In their post, they show a picture of Dobby, now sporting a full coat of fur, being held by her new parent. "Now she's beginning a wonderful new chapter of her life with her adoptive family, and we couldn't be happier," they wrote.
Liz Baker, CEO of Greater Good Charities, hopes that Dobby's story will inspire others to help out-of-luck dogs and other animals. The organization is celebrating 15 years of service by airlifting at-risk shelter pets and also renovating animal shelters, and hosting free sterilizations to help control pet overpopulation.
"Dobby's success story is the perfect example of how Greater Good Charities works across its programs to help the whole community," she said. "It's just one way we have helped people, pets, and the planet by mobilizing in response to need and amplifying the good these past 15 years."