Best Dog Collars For Pulling – Prevent The Pull!
Dogs are curious by nature. Anything new to them will surely pique their interest, and if you have them on a leash, expect them to pull you hard so that they can get to where they want to go! This is especially the case for large and energetic dogs. In this case, you need to invest in a reliable dog collar for your pulling pooch. That way, you'd be able to reclaim the pull and emerge victorious no matter how strong your dog is.
There are lots of excellent dog collars in the market that can help you reclaim the pull. These collars are also perfect for training your furry friends. If you find it hard to decide which dog collar you should buy, we've reviewed some of the best dog collars for pulling to narrow down your search.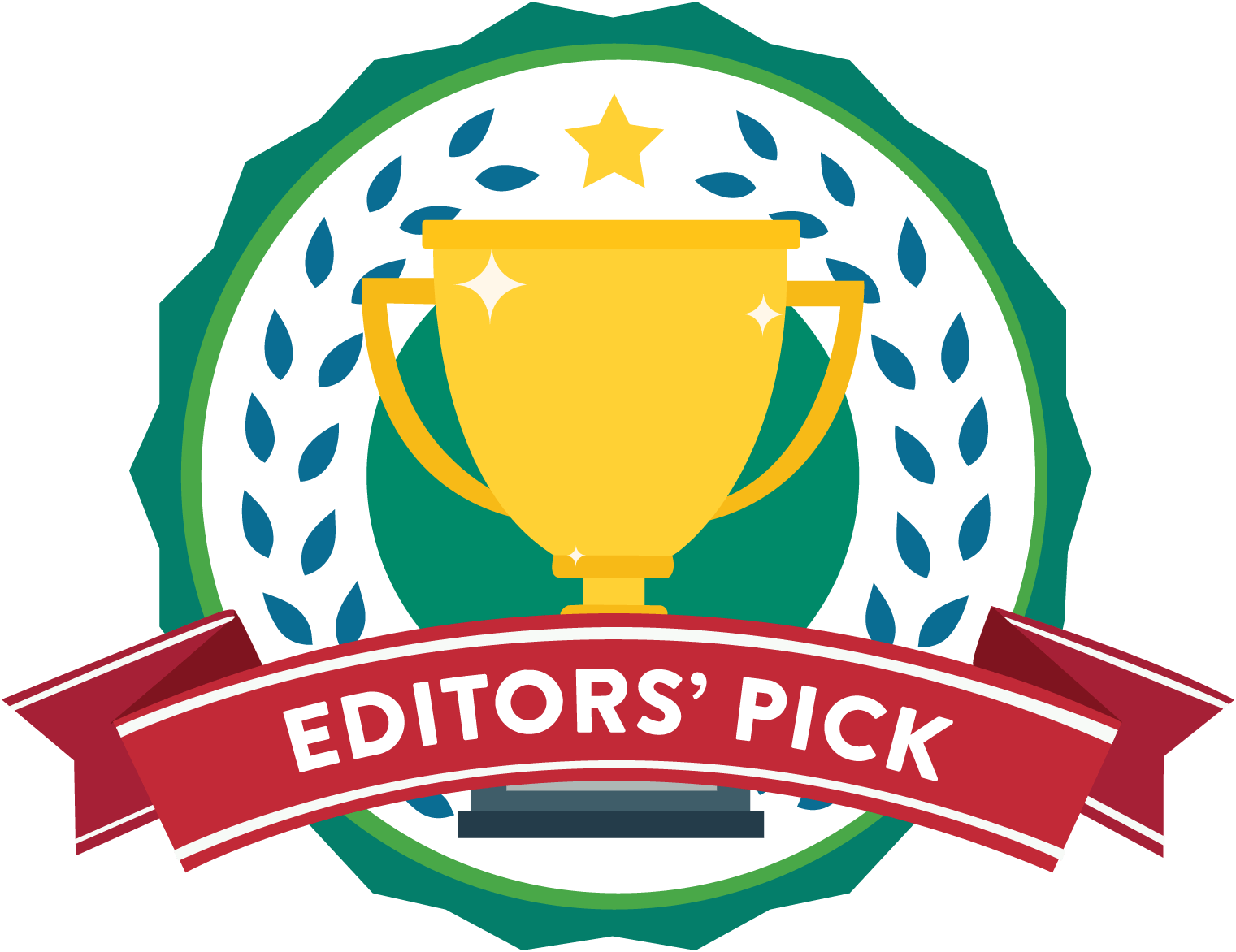 ---
Our top choice from this list is the Front Range Dog Harness from Rabbitgoo. It's hassle-free to put on your dog and comes with two metal leash attachments that are durable and sturdy. The leash has two attachment points that you can attach on the back and chest of your dog, which evenly distributes the pulling pressure on your dog's body, thereby preventing your dog from getting choked.
This harness is made of a breathable and soft material that's comfortable for your furry friend to wear. It has soft padding and allows for enough air ventilation, which makes the harness even more comfortable for your pet to wear. Furthermore, the side straps of the leash can be adjusted according to your dog's fit.
You also get to choose from four different sizes for this dog harness. This further enhances the efficiency and comfort of the product, making it a great choice for pulling your dog.
Key Features
Comes with two durable metal leash attachment points
Easy to put on your dog.
Features highly reflective straps
What do we like about it?
We like this product simply because it's made from breathable material and comes with heavy padding that makes your dog feel even more comfortable when wearing it.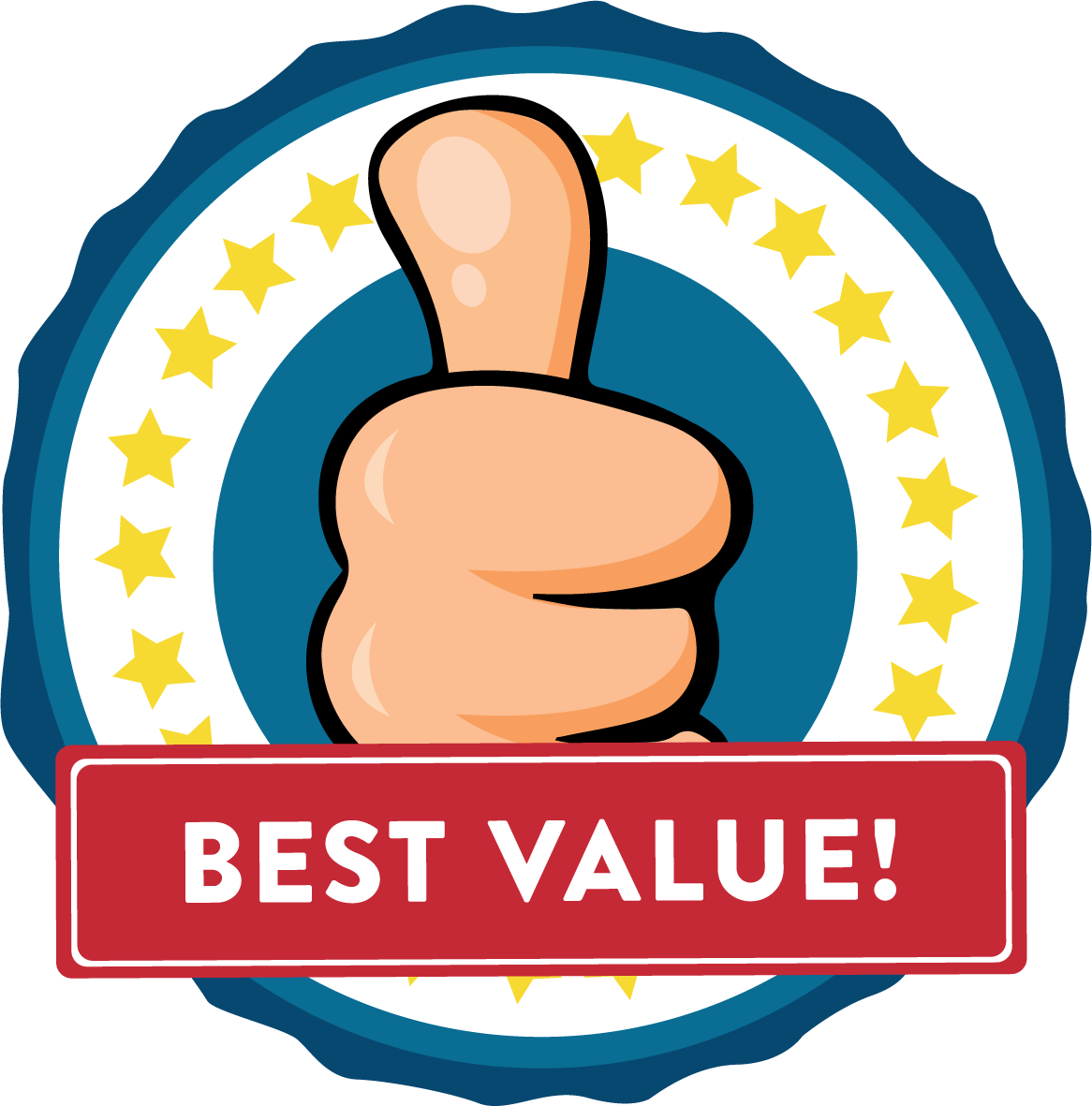 ---
For the budget conscious pet owners, the PetLove Dog Harness is what you should get for your dog. Aside from being affordable, this dog harness is made from high-quality materials perfect for your dog's needs. It's proven reliable, durable, and hardwearing. So even if you will use it on your dog regularly, you won't have to worry about it getting damaged.
The PetLove Dog Harness is among those dog harnesses that are easy to put on your pet. You won't have to spend a lot of time putting the harness on and taking it off. Furthermore, the harness has a large loading capacity and has a high level of tensile strength. So even if you're going to use this on a strong dog, you won't have to worry about this at all.
The harness is very lightweight and has a mesh lining, which makes it even more comfortable for your pooch to wear. Your pet won't have to deal with a heavy weight on its chest and neck, thanks to the soft sponge mesh lining of this harness.
Key Features
Durable, scratch-resistant, and stylish
Easy to put on and off your dog
The straps are made of reflective materials for easy visibility during nightimes
What do we like about it?
We like this harness for your dog because the adjustable straps allow it to fit well into your pooch regardless of the body size. Furthermore, the reflective material allows easy visibility at night, which is also a great safety feature.
---
The YOGADOG harness is probably the most stylish dog harness that you can find for your dog. It's specially designed for dogs that are very curious and have developed a habit of pulling. This harness doesn't come with much padding. However, the straps are wide and soft enough for your dog not to feel discomfort when wearing this harness.
What's great about this harness is that it's durable and strong so even if you're going to use it regularly, you can be sure that it's going to last longer. Plus, it's capable of handling 450-lbs pulling force so even if you got a big dog, this heavy-duty dog harness will not fail you. Its straps are designed to resist the daily wear and tear and all the buckles are truly hardwearing.
The harness comes with a handle but it's not meant to carry your dog. This feature is perfect for when you feel like your dog is going to pull your shoulder out in full force. You can rely on the handle to resist the force.
For this harness, you'll find only one hookup for the leash, which is located right at the back. The handle that this harness comes with can also be used for training. You can pull it upward into the handle to stop your dog from making any move.
Key Features
Quick control
Safe to use
Super comfortable for your dog to wear
The handle features a unique elastic design
What do we like about it?
We like this harness because it's one of the best-rated harnesses in the market. Many customers love it, which is why we believe that you'll also love using this harness for your beloved pooch.
---
The Dog Harness from Sporn features a "no-choke" and "no-pull" design, which means that it's safe to use for your pet. You definitely will not have trouble with the animal rights group when using this harness to pull your dog. It upholds the safety of your furry friends while also giving you full control of your powerful pet at the same time.
Featuring a flexible mesh harness, this mesh allows you to control your dog with ease. Furthermore, this dog harness is straightforward to put on and off your dog because it comes in one piece. It's much easier to get it off from your pooch's chest and neck.
This dog harness is made of premium quality materials that are guaranteed to last longer. Thus, you won't have to worry about this product getting worn out even after using it to pull your dog several times a day.
Key Features
Easy to wear
Made from high-quality durable material
Non-pulling harness made of soft mesh
Offers optimum comfort to your pet
What do we like about it?
We like this product because it is fitted with nickel-plated hardware that minimizes its weathering effects.
---
The Babyltrl Dog Vest Harness No Pull is comfortable to wear for your pooch and is made from high-quality materials, which are both durable and long lasting. This harness allows your dog to walk easily and as a pet owner, you won't have any difficulty pulling your dog with this harness. Ideal for active dogs that love to play around, this dog harness features a no-pull and no choke design, which is why it's safe to use for your dog.
This is the best harness that is ideal for medium to large sized dogs, such as the German shepherd, Labrador, Golden Retriever, Pit-bull, and more. It also comes with an adjustable strap that allows you to custom fit the harness to your pooch. The pulling pressure is distributed evenly in this harness, thereby minimizing any risk of choking and pulling.
Key Features
Easy and comfortable to wear
Large size
Features no-pull and no-choke design
Durable handle
What do we like about it?
We like the simple design of this pet harness, most notably the quick snap buckles that make putting on and off the harness so easy.
---
The Petacc Harness is another great harness to use for big dogs such as the German Shepherds that are larger than the average dog size. We love that the front panel of this harness can be attached higher on the chest compared to other dog harnesses in the market. Smaller dogs might find this feature uncomfortable, but it can work well for large breeds of dogs.
It is equipped with four adjustable straps that allow for a perfect fit regardless of the size of your dog. Both the back and front panels come with D-ring leash connection points and the adjustable straps make it easier to put into your pet.
Key Features
Choke-free
Comes with reinforced handle
Easy to adjust
Safe and very comfortable for your pet to wear.
What do we like about it?
We like this dog harness because the buckles are lockable and your pets will feel secure and safe when you put this on. Furthermore, it has a heavy-duty handle that offers added control.
---
The Gentle Leader Headcollar from PetSafe works like a halter, which means that your dog's head will be moved gently when you use it to pull your pooch to whatever direction you want to.
Basically, when using this head collar for your pet, wherever your its head will go, its body will also follow, which is why they will not feel pain no matter how you pull it.
Key Features
Comes with nylon straps that are fully adjustable
Ideal for training your dogs
Offers gentle and immediate control
Will not cause choking
What do we like about it?
This dog collar sits just high up on your dog's neck and will therefore not put any pressure on their neck or throat, which prevents coughing and choking.
Dog Collar For Pulling Buyer's Guide
When buying a dog collar for pulling, you'll find plenty of options in the market. Aside from the list above, you'll find several other products in the market. But there are certain things that you need to consider when choosing the right dog collar to buy. Aside from the materials, size, style, length, and functionality, you also need to make sure that you choose a leash that's designed specifically for pulling dogs because that's what you need in the first place.
So here's a guide to help you find the right dog collar that's suitable for pulling.
Why Do Dogs Pull?
First of all, you need to know the reason why your dog loves to pull. This behavior must be corrected while they are still young so when they are already adult and powerful enough, you won't have a hard time.
You should know that dogs don't pull on purpose. Your dog is not doing it to annoy you or make you feel bad. Dogs are just curious animals and you can never stop them from getting close to anything that they find interesting. For example, if your pooch noticed that you had just gotten a new outdoor dog house in the yard, that's something interesting that will lead to them pulling.
This is why they will go as far as pulling you so that they can do whatever it is they want to do. Training your dog not to do this would be the best solution to stop them from pulling.
It's also essential to ensure that you're meeting the needs of your dog so it won't look for other things. Perhaps you can give your dog some interactive toys to play with or reward your pup with treats.
Benefits of Quality Leashes
If your dog is fond of pulling, then you should consider getting a good leash for your pet. Just like with any product that you're going to use for your dog, whether it's a playpen or a bed, you should always aim for the best. So when it comes to choosing the right dog collar for pulling your pooch, go for the best.
This is also true for dog harnesses too. Always opt for the best option with the most durable material.
Getting a good collar or leash for your dog comes with many benefits. It allows you to train your dog more effectively while also making it easy for you to walk your dog and explore the outdoors. The leash also helps to prevent your furry friend from running towards the highway when taking your pet out for a walk. Indeed, a dog collar and leash would be an excellent purchase for your pooch.
Types of Dog Collars For Pulling
When buying a collar with a leash, it's important to know that there are three different types of dog leashes that you can get for your furry friend. All these leashes are great for your dog although some are far better than the rest, so it's essential to do your research well.
Adjustable
The adjustable leash is exactly what it is – a leash that can be adjusted. You can either make it short or long, depending on what you need. This gives you added control to your pet and makes it easy for you to train your pooch. Also, this is very useful for when you are washing your pooch and you need them to be close to you. You can simply adjust it to remain short, allowing you to easily wash or clean your pooch.
For added safety during nighttime walks, you can always change your dog's collar to a LED collar instead.
Fixed Length
Fixed length leash is the type of leash that has the same length. This means the length cannot be adjusted. This is great for training your dog since your dog will get used to the length and will be taught not to keep on pulling if they realize that there's no longer enough room to move.
Retractable
The retractable dog leash is what most experts would recommend, especially for those whose dogs love to run around as you go for a walk outdoors. What's great about this leash is that your pet will have plenty of room to run and pull them back to where you want to.
Just a word of caution. With a retractable dog leash, you cannot expect your dog to get used a specific length and might just end up pulling even more.
List Of Durable Dog Leash Materials
Aside from the type of leash, you also need to consider the material that they are made of. Of course, it's crucial that the material is durable enough to withstand the regular pulling of your pet.
Below are some of the most popular materials used for dog leash:
Nylon
Nylon is the cheapest of all materials but it's a durable material for a leash. It might be weaker than the chain or leather, but it definitely can withstand the constant pulling of your pet. If you're looking for an affordable leash for pulling, a leash made of nylon might be a right choice.
Chain
A chain leash is a standard option. And while many think that all chain leashes are strong, there are also some that are poorly made and may not be able to withstand the constant pulling. Therefore, make sure you choose the right product when considering a chain leash for your dog.
Leather
There is no doubt that leather is a durable material so you can expect it to last long despite the constant pulling. However, this material doesn't come cheap. If you don't mind paying more for a leather leash, this type of leash is worth buying.
Apart from leather dog leashes, there are also leather dog collars available too.
Conclusion
We absolutely love the Front Range Dog Harness from Rabbitgoo, and we would strongly recommend it to any pet owner who is looking for a reliable harness that's also comfortable for their pet to wear. This harness is also effortless to put on and take off, which is what every pet owner needs. It comes with two attachment points that you can put on the chest and back, which evenly distributes the pulling pressure.
This feature minimizes the pressure on your dog as you pull it to wherever direction you want to. When it comes to durability, this product will not disappoint because it's made from materials that are both sturdy and durable.
---
The Review
Best Dog Collars For Pulling