Best Indoor Dog Potty For Your Furry Friend
If you're a dog owner, you know the pain of having to clean up after the accidents caused by your furry buddy. And these accidents are actually inevitable, especially if you can't always take them outside when they want to "go".
But guess what? There's still a way to stop those accidents completely. All you need is one of the indoor dog potty systems reviewed below.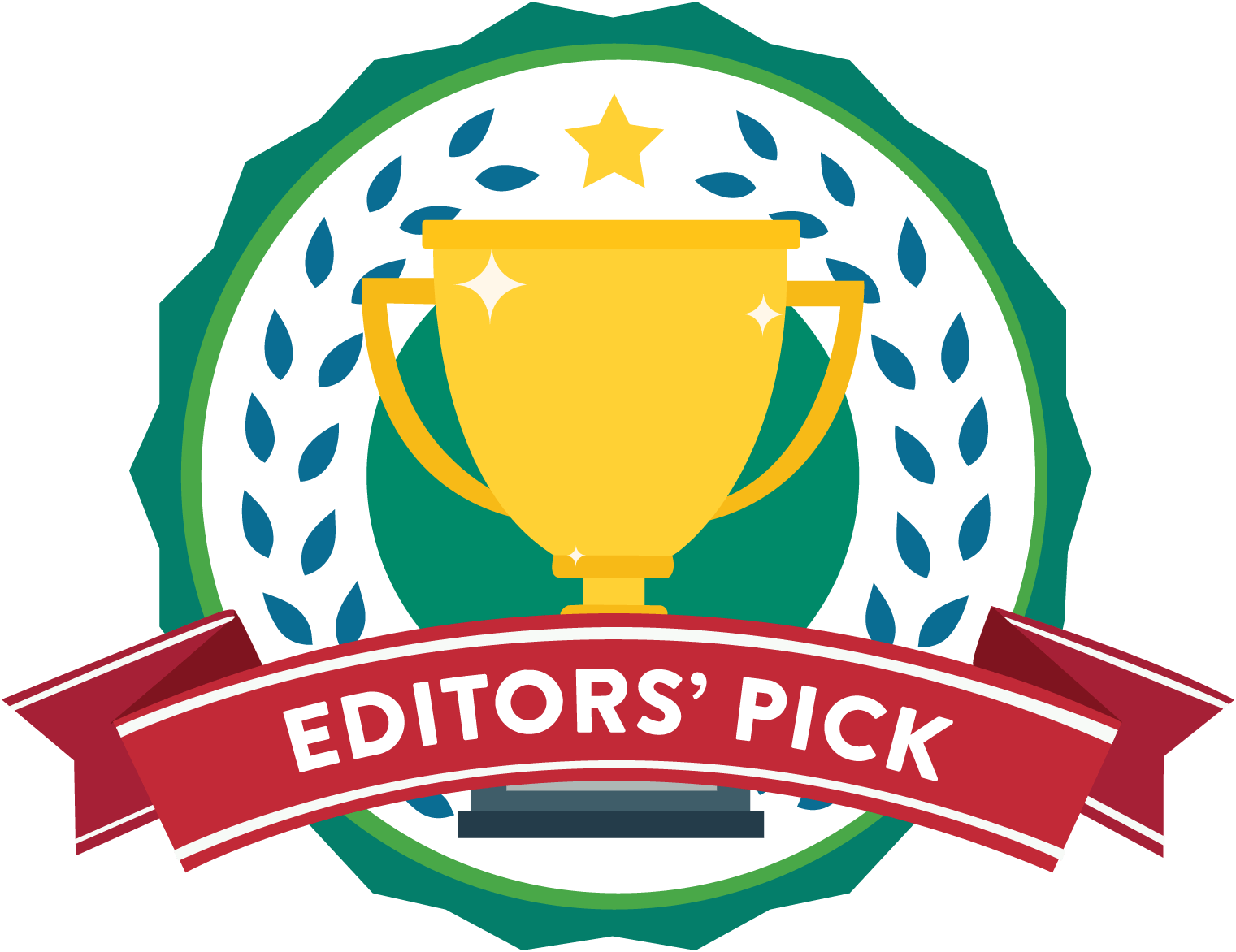 ---
This dog potty system is our top pick because it offers the best of both worlds: effectiveness and value for money.
While there are some other products that work pretty effectively as well, they come with natural grass and need to be replaced very often, which can be very expensive over a period of time.
The synthetic grass doesn't need to be replaced, and you also wouldn't have to deal with any soil or grass mess.
The tray the grass is clipped to is slanted to allow the urine to seep through to the waste bin without getting stuck in the grass. Unlike some other products, the synthetic grass this product comes with doesn't absorb the urine much which helps keep odor and smells at bay.
A unique Wee Sponge powder is also included in the package that turns the urine into a solid, gel-like substance that doesn't let the urine escape to the floor or give off a bad odor or smell.
Dogs get used to it fairly easily, but if your furry buddy doesn't take liking to it quickly, you can get PetSafe's Skip To My Loo that would help attract your dog.
Key Features
Amazing, innovative design
Considerably low maintenance
No mess, hassle or odor
Easy to clean and dispose off waste
Most dogs get used to it quickly
What do we like about it?
This product offers everything you can ask for to have a completely hassle-free, odor-free potty system for your dog, but without having to replace the system every now and then.
It also makes it much easier to dispose off the waste, while making your dog get used to it faster than you can imagine.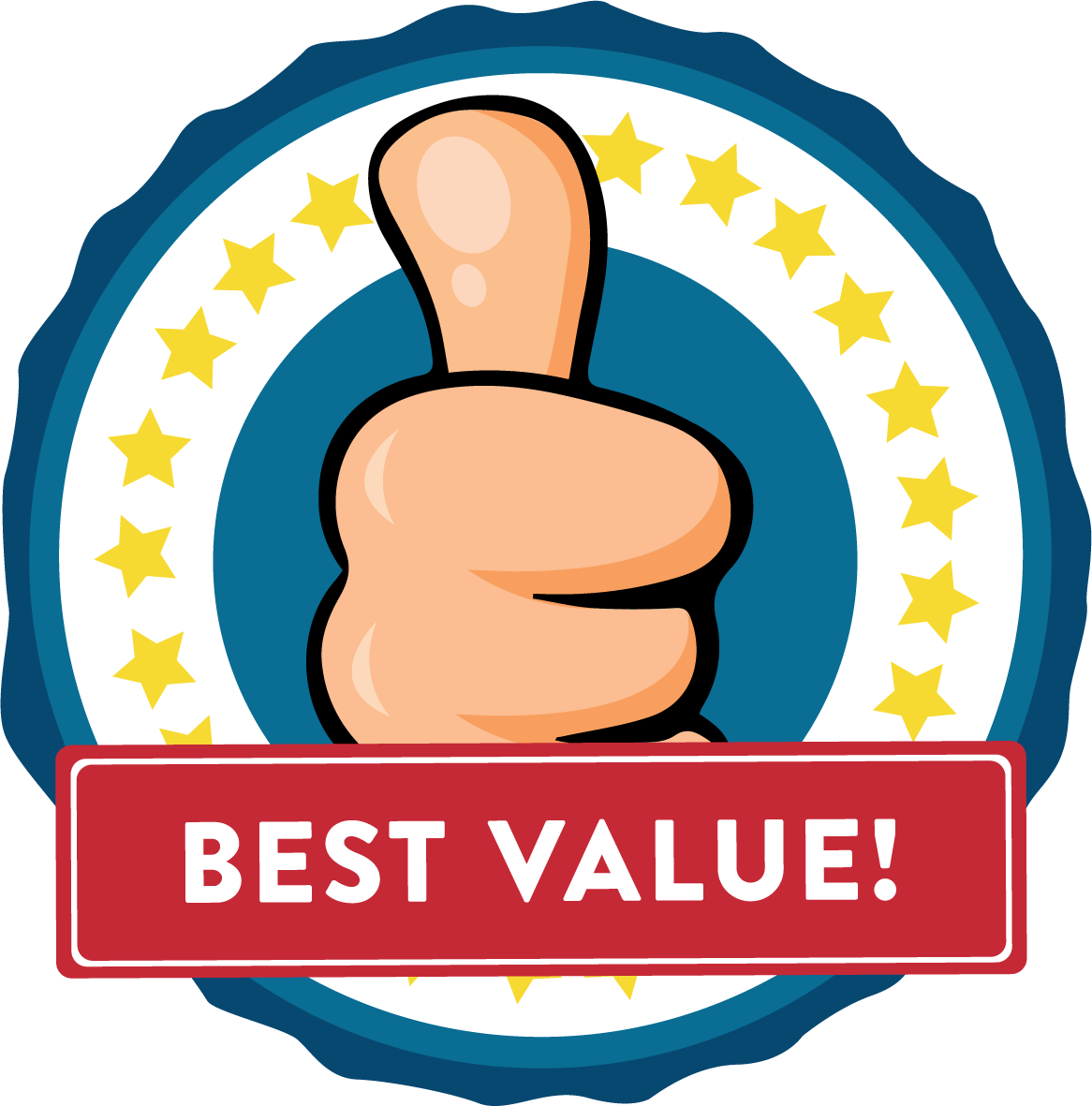 ---
While our top pick is actually a great value for money, it does come with a hefty price tag. But what if you're on a tight budget?
Well, in that case, this product is what you would want to go for.
It has three layers: artificial, synthetic grass, a grid tray that helps keep the grass dry, and the base tray at the bottom that collects the urine.
It's not as convenient as the product we reviewed above, especially when it comes to disposing the urine, but that's pretty much the only drawback.
Other than that, it's surprisingly easy to clean (you just need to rinse it with soapy water), the grass really does stay dry, and most importantly, there's no odor.
Thanks to the grass that looks realistic, most dogs take to this product pretty quickly. So it can be a budget-friendly way of avoiding all the mess your furry beast may be causing around the house.
Key Features
Simple but effective design
Keeps the grass dry and odor-free
Easy to clean
Dogs take to it easily
What do we like about it?
This product is being offered at a surprisingly low price, especially for how effective it actually is. Sure, you don't have the convenience of solidifying the urine like the product above does, but other than that, there's really nothing to complaint about this product.
---
Now, this is a wonder product for puppies. However, it's only designed for puppies, and can't be used for adult dogs.
But it's one of the few potty systems that can actually handle #2 as well, and not just urine.
It boasts an automatic system with super absorbent pad rolls that seal and wrap the waste after your pup is done with their business. However, its smart sensor ensures that it never rolls when your dog is on the product.
The edges of the machine are designed in a way as to prevent any spills on the floor, which can really turn out to be useful when your puppy relieves themselves near the edge.
Finally, the product is more eco-friendly than other similar ones, and the roll disposal is easy.
Key Features
No odor, no mess
Takes care of both #1 and #2
Premium, durable and super absorbent rolls
Automatic cleaning
Some great advanced features like adjustable timer
What do we like about it?
This product does come with an expensive price tag, but boy is it worth every penny. If you have a puppy and would like something that can handle both their #1 and #2 almost completely hands-free, you would be hard-pressed to find a better product.
---
If you have a puppy or a medium-sized dog that wouldn't take to anything but real grass, then this product will be right up your alley. It comes with real grass that's grown hydroponically.
You would get all the benefits of real grass with this product. There would hardly be any dog that wouldn't take to it immediately, as most dogs love to do their business on real grass anyway.
Being natural, real grass, it would also absorb the odor really well and be completely odor-free. However, unlike some other real grass products, it's only an inch thick, which means that there would be no mess that's usually associated with the soil and real grass with other products.
All said and done, you have to throw it away and get a new one every couple weeks or so, meaning that the cost can add up.
Key Features
Real grass attracts dogs immediately
No soil or grass mess
No odor; easy to clean the waste
Easy disposal and environment-friendly
Great for dogs hesitant to fake grass
What do we like about it?
The real grass makes all the difference – with the unique design only keeping the dirt mat an inch thick – which also helps avoid all the issues otherwise associated with a real grass product.
---
If you think you will be just fine without real grass too – and would rather avoid the need of having to replace the entire unit every couple weeks – then this product is a nice alternative for puppies.
It comes with grass that closely resembles real grass, and most puppies wouldn't be able to tell the difference. In fact, it's also not as hard as other synthetic grass products, so your puppy would also find it comfortable enough.
A unique advantage of this product is that it's treated with a solution that helps it prevent bacterial growth and absorb all the odor, keeping it both safe for your pup and odor-free.
Key Features
Great for potty training new puppies
The tray holding the urine is durable
A middle layer keeps the grass dry
Easy to clean with soapy water
Very inexpensive
What do we like about it?
It offers a lot of the same benefits the real grass products do but at a fraction of the price, as you don't have to replace this product regularly and can instead just clean it easily.
---
If you're on a super tight budget but want to get pretty much the same features as some of the more expensive products, then this product will likely turn out to be your best bet.
It's designed for small and medium dogs only though. It's also one of the few potty systems that would fit inside a 48" crate, if that's an important factor for you at all.
It has three layers as well; the faux grass is realistic but safe and non-toxic for your pup, the grid tray allows the urine to flow through easily while keeping the mat dry, and the durable base tray that collects the urine and is easy to remove.
Key Features
Great for potty training
Easy to clean
Big enough for puppies and medium-sized dogs
Quick drainage ensures there's no odor
Works much better with puppy pads
What do we like about it?
It's being offered at a steal price compared to other products, without actually having any major drawbacks. Many puppies don't even need to be trained much to start using it on their own.
Indoor Dog Potty Buyer's Guide
There can be multiple issues for a dog not being able to use the bathroom, and it can also be an incredible challenge to train them to use it.
But an indoor dog potty is a completely different world for them. These things are already made to depict the natural environment a dog likes to do their business in, so it can make the task so much easier.
Why An Indoor Dog Potty Can Be A Wonder Product?
You wouldn't ask this question at all had you used a good indoor dog potty just for a couple of weeks. But to answer the question, one of the most important reasons is that it can completely stop all the accidents your dog may be causing in your home.
Most products we have reviewed above either come with real grass or synthetic grass that looks very realistic. It would encourage your dog to "go" just the way they do when they are outside.
We have also carefully chosen products that make it easy to dispose the urine and waste, so your life would certainly get easier as you won't have to deal with all those accidents.
There are obviously also times when taking your dog outside just isn't an option, such as when it's freezing cold or raining heavily outside. Some dog owners also leave in apartments (where you may not even have a garden) that make it much more challenging to take their dog out just for peeing.
It's very unreasonable to expect your dog to control their urge to "go" for more than a few minutes, especially older dogs that typically have bladder control or bowel incontinence issues.
For all these things and many more, an indoor dog potty can very well turn out to be one of the best products you would ever buy for your dog and yourself.
How Does An Indoor Dog Potty Works?
Most indoor dog potty systems come with three layers, except the real grass ones. The first layer is synthetic or faux grass mat.
The second layer is a grid that paves the way for quick, effective drainage of the urine so as to keep the grass layer dry and odor-free. The bottom layer is removable and works as a collective tray for the urine.
The synthetic grass helps attract your dog, as dogs love to do their business on grass in the garden. This makes it incredibly easy to potty train your dog or puppy, while also preventing the annoying accidents around the home.
The products we have picked above are also easy to clean, and usually just require being rinsed with soapy water and dried before assembling back and putting back in use.
Other Types Of Indoor Dog Potty Systems
While the synthetic grass dog potty systems are extremely popular and ideal for most dog owners, some also prefer going for the natural, real grass ones. This is because they are easier to get used to for the dog, while also being much better at absorbing the odor.
Real Grass
Also, as they come with real grass, they don't need to be cleaned or washed. However, the trade-off is that they have to be thrown away and replaced with a new one every couple weeks or so, as there's no drainage or cleaning to make them useable for a long time.
There's obviously no hassle of having to dispose the urine or clean the system. But it's not really an option for those on a budget as the cost can really add up over time.
Automatic Self Cleaning
The only other type of dog potty system we have on our list is an automatic self-cleaning indoor potty. It's specifically designed for puppies, and an exceptional choice for them as it handles both #1 and #2, something that hardly any other product can do.
In other words, you don't have to manually remove the waste on the potty after your puppy is done. It automatically wraps it in the pad roll, which can easily be thrown away.
Pee Pads
While not on our list, many dog owners also use pee pads. Most may switch to one of the products we reviewed above if they knew about them, though.
This is because while pee pads can help reduce accidents, they usually cannot totally prevent them. They are also a lot more hassle than the products we reviewed above.
Most dogs also don't like them, and you would likely struggle to get your dog used to them or potty train a dog or a puppy using pee pads.
Further, as they need to be replaced with use, their cost can add up as well, just like the real grass potty system.
There are also some other types of potty systems like a litter box and a grate, but they are not as good an option as the ones we have already discussed.
Potty Training Your Dog Using An Indoor Dog Potty
If you have decided to get an indoor dog potty, you would also want to know how to potty train your dog with it.
Well, to your pleasant surprise, many dogs take to an indoor dog potty system right after you introduce it to them. This is especially true with real grass products or the synthetic grass ones we reviewed in this post, as they create the kind of environment that dogs are already naturally used to.
But some dogs do require training. However, it's much easier than potty training them without an indoor dog potty.
You need to start with introducing the potty to your dog and asking them to "go" on it. Similarly, whenever they give you the signal that they want to relieve themselves, bring them to the potty and ask them to "go" there.
A great way to reinforce the habit when they start using the potty is to generously praise and give them a good treat.
Once they get used to the potty, they wouldn't want to "go" anywhere else in your home.
This is a simple process but does require some patience. However, if you want to get there a bit faster, you can put some dog pee on the potty, which would give a big signal to your dog that the potty is a suitable place for them to do their business.
Conclusion
After going through everything we discussed, it can be concluded that you can either go for an inexpensive option OR a completely hassle-free option.
But what if you can get the best of both worlds? Our best indoor dog potty we reviewed right at the top would indeed turn out to be surprisingly economical in the long run despite the seemingly high price tag, while also offering the most hassle-free, odor-free and dog-friendly experience you can get.
Apart from the innovative slanting design for highly effective drainage, it's the only potty system that allows you to solidify the urine, meaning no odors, spills or mess, while also making it incredibly easy to dispose it off.
---
The Review
Best Indoor Dog Potty