The best vibrating dog collar is PATPET Dog Training Collar.
Training a dog sounds easier than it is, but there are certain devices and accessories that you can use to simplify the process. A vibrating collar for dogs is one such device.
Most people will balk at the inhumane idea of shocking their dog into submission. That's where the vibration stimulation method will come in handy.
You can use a vibrating dog collar that has the same effect without shocking your dog.
To help you find the perfect vibrating dog collar, we did some research and found seven of the top options on the market. Read on for thorough reviews of the best vibrating dog collars for shock-free training.
#1 PATPET Dog Training Collar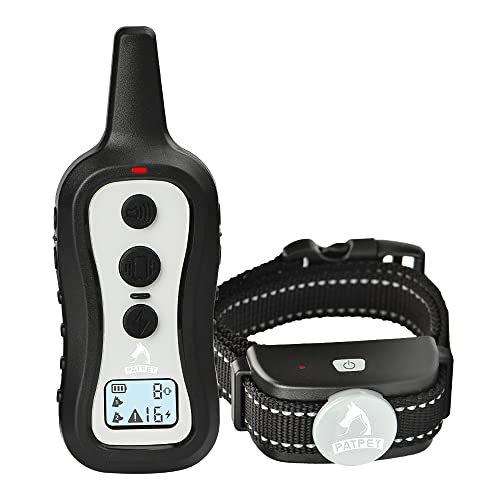 Since most dog collars are activated by barking, dogs often suffer inhumane and unnecessary static shock from involuntary activation. The PATPET Dog Training Collar is designed to avoid such unfair treatment.
And this is the single main reason that makes it one of the best vibrating dog collars in the market.
Thanks to a unique vibration detection method, this dog collar only activates when your dog barks and won't get triggered by other dogs barking.
This training collar comes with features like 3x training modules that allow you to control your dog's barking through sound, vibration, or shock. That way, you can use a mild or severe method depending on what the situation requires.
It also allows you to regulate the level of intensity with which you deliver each training mode. Plus, the 15-inch adjustable nylon strap is flexible enough for different sized dogs, from 15 to 100 lbs.
So, whether you're thinking of getting a puppy or an adult dog, this dog vibrating collar will fit. Eco-conscious customers will be glad to know that this bark collar features an eco-friendly mechanism and it's portable, so you only need a USB cable to recharge it.
With this vibrating dog bark collar, you can use sound, vibration or shock to discipline your dog depending on each situation. This is eco-friendly, low maintenance and rain-proof device that's rugged enough to handle outdoor use.
Pros
---
Fully adjustable strap.
Comes with a 6V battery.
Sensitivity controllers.
Seven different levels of vibration and sound.
#2 DogRook Dog Bark Collar
SALE ALERT!!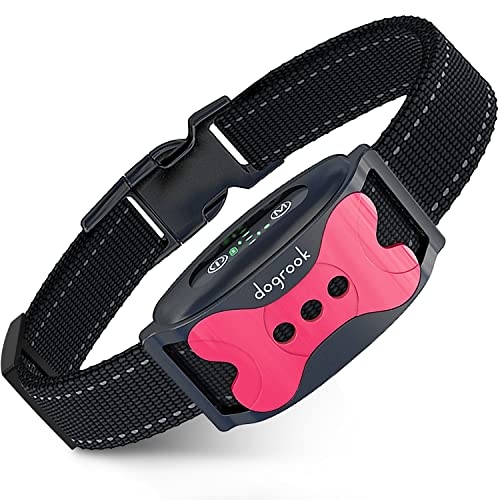 The budget-friendly DogRook No Bark Collar can only be activated by the sound of your dog's barking and will vibrate until your pet stops.
On the first bark, this training collar will warn your dog with a mild warning tone and will only start to vibrate after the third bark. The levels of vibration spreads across seven levels of intensity and will automatically reset if your dog continues to bark after that.
Some of the most notable features of this training collar include two probe sets in different sizes, reflective stripes to enable low light visibility and two face plates in the colors orange and blue.
The adjustable collar makes this vibrating dog collar suitable for small, medium and large dogs, with neck size of 9 to 22 inches.
Powering the DogRook collar is a duo of 6-volt batteries and a complimentary training eBook to help you get the most out of your purchase. This dog collar is made, especially for small to medium-sized dogs.
Pros
---
Cutting-edge control chip.
Seven fully adjustable sensitivity levels.
Comes with a set of two probes.
Designed with reflective stripes.
#3 NBJU Anti-Barking Training Collar
SALE ALERT!!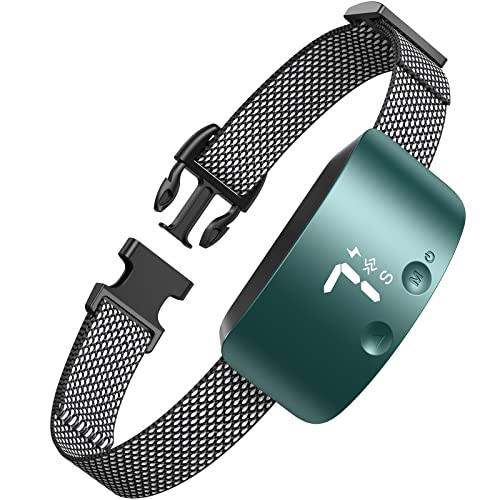 NBJU bark collar, a waterproof collar, uses vibration, shock, and sound to correct your dog's behavior. It is rechargeable and takes only 30 minutes to charge fully, whereby a single full charge can last for 12 days of consistent use.
It comes with seven vibration settings, seven static levels, 64 methods of training, and it does not need a remote to operate, making it a favorite for most dog owners.
If you are bothered about your dog's safety, the dog bark collar has a protective function thanks to the two silicone sleeves that protect your dog from electric shock. In addition, the collar automatically starts the protection mode a minute after the seven starts, protecting your dog from potential accidents.
The collar is designed for small, medium to large dogs weighing 11 lbs or more. In addition, the NBJU bark collar does not go off due to other loud noises, and it's important if you live in an apartment where you cant have a collar that goes off with shouting or car alarms.
The collar is also available in five colors. Pick the one that will suit your dog best.
Since the NBJU bark collar is designed with a digital LED screen and accessible, sensitive touch buttons, it can be used during the day and night. In addition, thanks to the sleek design, it helps your dog look comfortable without looking like it is being tortured.
Pros
---
Two built-in silicone sleeves for protection against abrasion.
Seven sensitivity levels.
Three training modes and 64 training methods.
IPX7 waterproof material.
Uses a rechargeable battery.
Is available in five colors.
#4 Petrainer PET998DRU Rainproof Dog Vibrating Collar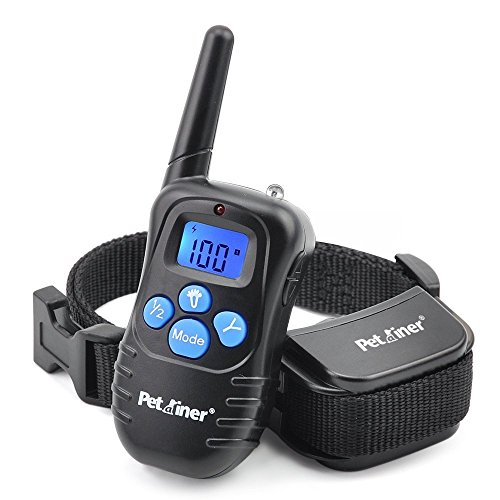 The Petrainer PET998DRU dog collar sports a rugged, rainproof design that makes it an ideal pick for the active pet owner. It comes with three training modes, which are further subdivided into different stimulation levels.
Petrainer has thought of everything with this trainer, as it also features a light mode to keep your dog visible in low-light conditions. That way, you and your dog can enjoy evening walks without the need for an additional, special harness or anything like that.
Some of the notable features on this training collar include a low-profile design for optimal portability, weather-resistant and waterproof design, and remote controllability. This is in addition to a power-saving functionality that allows it to run for days without running out of energy.
These and other features are what makes this dog collar so popular with dog owners, as shown by the positive reviews it has received so far.
This reasonably priced Petrainer dog vibrating collar is made to last longer with its battery-saving feature and three training mode types for different dog training purposes. Word on the online streets says it's one of the best in the business too, with reviewers citing ease of use and relevant features as the reasons for singing its praises.
Pros
---
Has a wide range of up to 330 yards.
Comes with Light Mode to assist in finding and seeing your dog in low-light conditions.
Has the Automatic Standby and Memory Function to save battery.
Three training modes with 100 levels of customizations available, such as Static & Vibration, standard Tone Mode.
An adjustable collar ranging between 14 to 25 inches wide, fitting dogs of 8 lbs and bigger.
#5 Lu&Ba Dog Shock Collar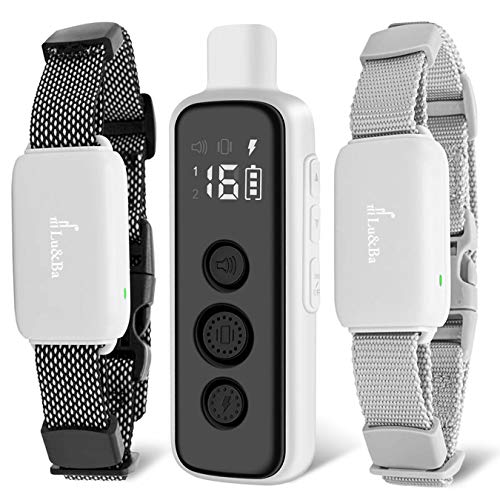 The Lu&Ba dog shock collar stands out thanks to its remote device, which is small compared to what other models come with. However, even with the small remote, the shock collar offers great functionality, and it generally has a beautiful yet simple design.
The collar is easy to operate the remote with an ergonomic design, and the button sizes allow an owner to operate without even looking at the remote.
In addition, the highest shock level meets the EMCA and IEC safety standards, meaning it is not a tool to punish and harm your dog. Instead, when used correctly, it can assist your dog in learning basic commands and helping to eliminate some behaviors.
The collar is easily adjustable where you can adjust the neck to fit different types of dogs comfortably, making it ideal for use with small, medium, and large dogs. In addition, it is silicone-covered, making it easy to hold and operate.
Lu&Ba dog shock collar appeals to most dog owners thanks to the multiple training modes and the additional sensitivity options, making it easy to handle your dog. Additionally, you can adjust the sensitivity levels depending on your dog.
Pros
---
Safe and effective humane training modes.
Comes with 16 sensitivity settings.
Dual-channel feature to support two dogs concurrently.
Works on a broad 1,000-ft remote range.
Has IPX7 waterproof rating.
Has a great battery life of 10 to 15 days.
Has a sleep mode available to save battery.
#6 eXtreme Dog Remote Training Collars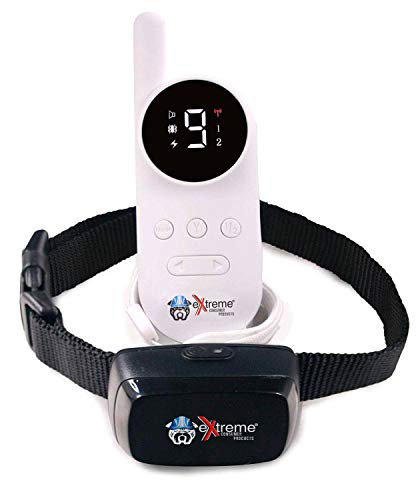 This vibrating training collar from eXtreme Consumer Products comes with a rechargeable remote control that makes it easier to operate. It comes highly recommended by those in the canine profession, especially dog trainers. It has a low profile, lightweight design and 99 correction levels for you to choose from. That means it'll work for pretty much any dog breed.
It has a trio of channels that will start by emitting an audible tone at first, followed by a vibration and lastly a static correction to train your pooch into obedience. For a more humane method of training, you can always stick to the audio and vibration corrections.
It's important to note here that there are 3 training collars in this package, each with independent shock settings. That means you can set different correction levels for each dog based on the pup's temperament and personality.
Thanks to the LED light on the remote, you can use these shock collars in low light conditions and the collar itself emits a bright light every time the battery is low.
This vibrating dog collar from eXtreme Consumer Products offers a vibrational and audible tone mode to help train your dog effectively yet gently.
Pros
---
100% waterproof receiver.
White tracking LEDs.
Has a range of ½ mile.
Comes with 99 different correction levels.
#7 GoodBoy Small Size Remote Collar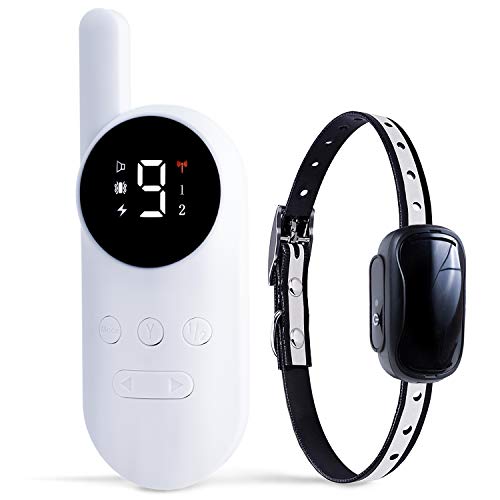 Don't let its small size fool you; this remote ecollar is fully adjustable and suitable for all dog breeds and sizes. It also comes with all the features necessary to train a dog in record time.
This includes 9 levels of intensity for all three of its different modes, including shock, vibration, and sound. It has a range of up to 1,000 feet and the remote can control up to two collars at this range. You'll have to purchase the second collar separately, of course, but the setup is super easy and doesn't require any special instruction.
When it comes to design, the remote control is one of the better-looking options out there. It has a matte, velvety finish and a modern design. It's small enough to fit into your back pocket and will look more like a smartphone than a remote control.
Keep in mind that this training collar is small enough to fit a Fido weighing at least 8 lbs, but the manufacturer doesn't recommend activating the shock function on dogs that weight below 12 lbs.
Pros
---
This training collar is powered by a lithium-ion battery with a battery life that can last for months without requiring replacement or recharging.
Has a range of up to 1,000 feet.
Nine different intensity levels.
Sleek, modern design.
Compact and lightweight enough to fit into your pocket.
---
Best Vibrating Dog Collars Buyer's Guide
---
When looking to get a puppy, the last thing you think about is training them to be obedient and well-mannered. All you want is a lifelong friend and companion who you can play with, take walks with and make memories. But it's always best to train your dog while they're still young so they grow up to become well-bred and easy to parent in the long run.
The last thing you want is a mutt that pees everywhere and barks at everything that moves.
We know it's hard to believe but finding a good quality vibrating dog collar from the maze of options can be difficult even for the seasoned dog parent. As with anything, though, the best products always find a way to rise to the top by featuring specific functions that you won't find in cheaper models.
Here's a list of some of the most important considerations and features to look out for when shopping for the best vibrating dog collars.
Stimulation Levels
Modern-day collars come with special technology that allows you to offer different levels of intensity according to the level of disobedience that your dog is showing. Most high-quality models come with up to 100 different levels of intensity, which you can gradually adjust using static vibration.
The higher priced models also usually have 3 different modes of stimulation – auditory, vibration and shock. Different intensity levels would also eat up different amount of energy. So be sure to invest in a bark collar with a battery life that last.
Signaling Modes
There are a lot of dog collar manufacturers out there that make it a point to include multiple signaling modes, including vibration, tone, and light. They're usually designed to transition from one to the other in an organized sequence that's gentle on your dog. If you're just starting out, then it's always best to begin with a tone mode before you resort to vibrational stimulation.
Dog collars that make use of shock stimulation are also known as "Bark Collars". These shock collars release a static shock when they detect a bark from your dog.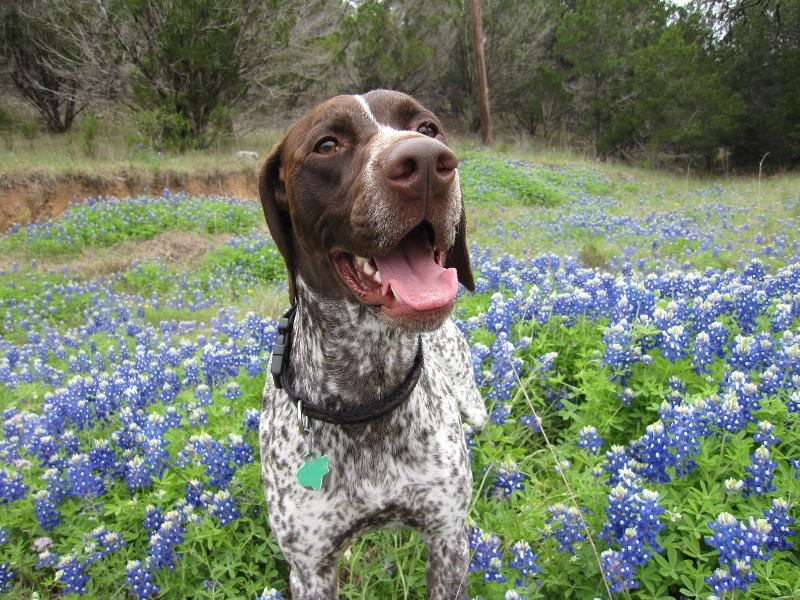 Maximum Range
It's essential to get a device that won't limit your dog's range of motion when you're outdoors. Most dog collars have a range of 1,000 feet and can go up to 500 yards or more. This makes it easier for you to control your pet across long distances without keeping it on a leash the whole time.
That way, you can both enjoy the great outdoors freely and without fear of your pup getting lost. For added precautionary measures, it is recommended to attach a dog GPS tracker on your pooch too.
Price
According to experts, you get what you pay for when it comes to vibrating dog collars. Apparently, expensive devices are safer and more effective than budget options. This is based on the manufacturer's voltage ratings as shown in the packaging but has no real-life basis except for anecdotal evidence. In reality, it doesn't matter how much your collar costs, so long as it's effective and offers adjustable stimulation levels.
The same can be said for other canine accessories such as dog silencers and wireless dog fences too.
Waterproofing
Waterproof vibrating collars come in handy for outdoor applications as well, because they allow you to control your dog even when they're swimming in the pool or playing in puddles. Of course, this feature isn't necessary for dog owners whose pups prefer to stay out of the water.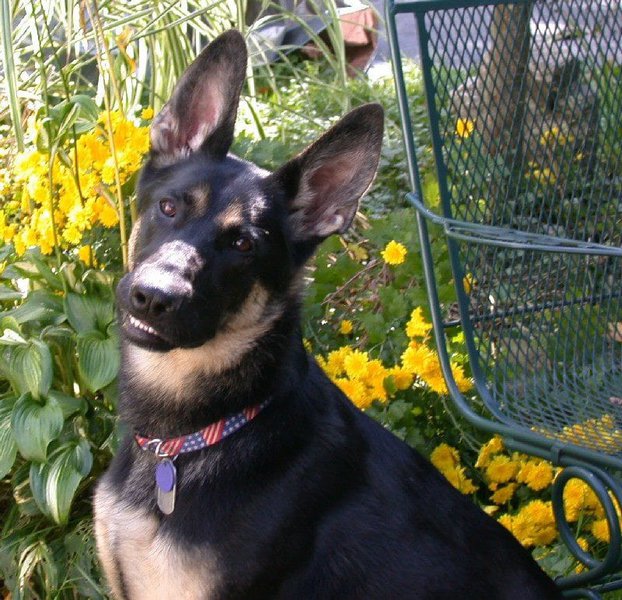 Why Do You Need A Vibrating Dog Collar?
Why are dog vibrating collars so popular? How do they work and why should you buy one? Read on to understand what makes dog collars so useful in training pets.
Anti-Barking
Some vibrating dog collars emit an anti-barking correction that activates every time your dog starts barking. Thanks to the built-in sensors within the device, the collar will only activate when it's your dog barking, which eliminates the risk of accidental activation due to the barking of other dogs.
The more your dog barks, the more forceful the correction is. Most units will only stop when the dog stops barking or when they reach the maximum level of stimulation.
But it is always highly recommended to find the root cause of the barking first. Your pooch could be barking because it has fleas or simply because it is hungry.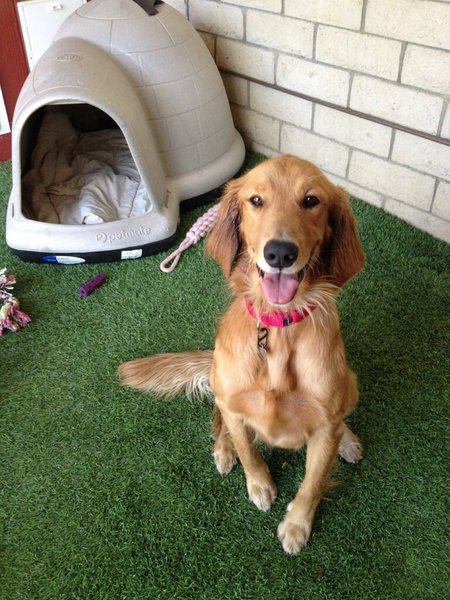 Pet Containment
No one wants a dog that wanders about the neighborhood like a stray. That's how you get a bad rep because you never know if your canine companion is going to poop on your neighbor's yard or fight with other dogs.
A vibrating collar can help you train your pup to stay within the confines of your yard. These units are particularly effective when used in conjunction with an electronic fence system. The vibrating dog collar will emit a corresponding stimulus every time your dog nears a part of your yard that's off-limits so you won't have to rely on a fence to keep it in the yard.
Getting an electronic dog door is also a great method in keeping your dog safety confined within your house.
Canine Safety Training
Outdoor adventure professionals and hunters often turn to vibrating dog collars to prepare their canines for dangerous situations in the wild. For instance, a dog collar may be used to condition a dog to stay away from rattlesnakes by acclimatizing them to the sound of a rattlesnake.
In such instances, the trainer would use a real rattlesnake, albeit caged up, and deliver the vibration each time the dog comes near the cage. That way, the dog could associate rattlesnake with the sensation of being vibrated, which makes it easier for it to stay away from rattlesnakes.
Behavior Modification
Most people use dog collars to train dogs, and they're particularly helpful when it comes to aversive training and off-leash dog training. This means you can train your dog from a distance and without constantly keeping it on a leash. This is usually easier on the owner and more agreeable for the dog, which leads to quick learning.
---
Final Thoughts
---
As you can see, there are several uses for vibrating dog collars, and they offer the best way to train your dog without resorting to extreme measures. At this point, you know what to look for in a vibrating dog collar, and we've given you a wide range of options to choose from.
All of the above options come with vibration, sound and static modes which means you can move from audible stimulation as a warning to your dog and move on to vibration and lastly a static shock – but only when necessary.
Our top pick comes with a sensor that's only triggered by the wearer's barking, it comes with three different training modules and it's adjustable to fit dogs sized between 15 to 100 lbs. As an eco-friendly option, this dog vibrating collar is rechargeable using a USB cable and it comes with its own 6V battery. It's also rugged enough to handle outdoor use.